It's a new day, with a brand new pokemon release. And with that new day, is a Pokemon Unite Espeon Guide and Build that helps players understand and perfect the newest Pokemon addition. This guide provides analysis on Pokemon Unite Espeon's moves, alongside helping players understand which held items to use. Of course, these serve as recommendations more than anything else. Each player has their own preferred playstyle and preferences. Without much further ado, here is a Pokemon Unite Espeon Guide and Build.
[Related: Pokemon Unite Tier List]
Overview
As a special attacker, Espeon plays as a ranged carry. The eeveelution's foundations are rather similar to Sylveon, but actually plays more similar to that of Gardevoir and Pikachu. In essence, it's main objective is to fast burst damage, rather than a stream of DPS. As a whole, the pokemon seems to be just about an A tier pokemon. Therefore, it's pretty good, but definitely not overpowered.
Battle Items

This particular battle items works fantastically for most attackers in the current meta. For Espeon, pop X-Attack right when using its Unite Move for some team carrying plays.

For those who like to zoom around during a team fight, take X-Speed. This particular battle item works better with the alternative move set, in essence when taking Stored Power.

Only take this if the player really is used to the battle item. At the current moment, the cooldown is really high, so it's not really that great of an item. But still decent on a fragile attacker like Espeon.
Best Moves
Psyshock
At the moment, it seems Psyshock provides more utility than Stored Power. For those unaware, Psyshock sends out multiple skill shots in a single direction. These each deal their own damage, making for some rather big burst damage if they all hit. That doesn't mean Stored Power isn't viable. Both moves have their own uses. But the reason this build recommends Psyshock over Stored power is the moves' capability of bursting down neutral pokemon. Psyshock as a whole deals more damage when utilized properly. A lot more damage, actually, and all at once.
Alternative Move
Stored Power, on the other hand, is a guaranteed hit that doesn't require aiming. It's pretty much a weaker, less functional Kai'Sa (from League of Legends) Q. This move is difficult to properly utilize, since it requires Espeon to get in very close range. And going in too close as Espeon is just asking to get burst down. In addition, Psyshock deals all of its damage at once, since the skill shots all launch at the same time. Meanwhile, Stored Power takes a short time to get each of its small bullets to hit the target.
Future Sight
And for the second move, Future Sight provides far more utility than Psybeam. Future sight throws out a targeting damage ability that provides Espeon burst damage alongside cooldown reduction. This allows for Espeon to absolutely demolish low health allies, dealing some rather absurd DPS. The cooldown reduction, if properly managed, also allows Espeon to farm quite well. This is something that both Stored Power alongside Psybeam lack. Future Sight's downside is that, the writer  is fairly certain the cooldown interactions are a little bugged at the moment.
Alternative Move
Now time to discuss Psybeam. This is a linear skill shot that hits the first target upon impact. But the issue is the skill as a whole is pretty underwhelming. In a game where there's so much massive burst damage at the moment, it feels like a skill like Psybeam should deal far more damage than it actually does.
Best Held Items
Since Espeon is a special attacker, lots of the held items cater towards exactly that. The main focus in this particular build is amplifying its Unite Move usage. Espeon learns its Unite Move at level 8, and the Unite Move recharges incredibly fast. Focusing play style around spamming its Unite Move is a very effective strategy, especially considering how good the Unite Move is.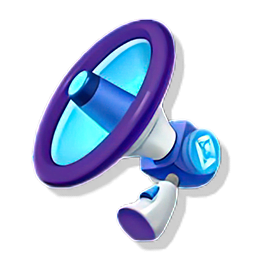 Speeds up the recharge rate and buffs the attack of the Unite Move. Great for the play style described above. Just pop X-Attack during the Unite Move, and wreck absolute havoc on the enemy team.
Easily one of the greatest special attack held items in the game. Take it for the base damage upgrade on every one of Espeon's moves.
This is the only other special attack held item that contests Wise Glasses. So instead of having to choose between the two, take both to amp up Espeon's DPS.
Alternative Held Items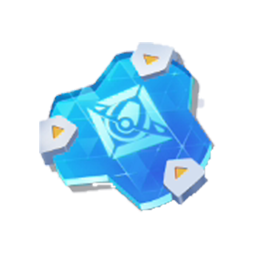 Since Unite Move usage is the name of the game, Buddy Barrier isn't a bad option. The only issue is the item received some massive nerfs, so it's hard to recommend Buddy Barrier as a staple at the current moment. But the health stats definitely help round out Espeon's squishiness, which is its greatest weakness.
This serves as the best defensive item option in the game. Take this if players find themselves getting burst down too often. P
In Conclusion
The pokemon sits at a weird place. It's available for free through mission rewards, but it's impossible to acquire in just the first day through the missions. Therefore, players who want to play the pick at the current moment, the day one release, have no other choice but to spend some real life currency. This then tugs at the question, is Pokemon Unite Espeon worth it? Well, that's a question for another article, linked right here. Anyway, hopefully this article helped players understand and master the pick.
Keep in mind, the writer is still currently working his way through. So for readers who have stumbled upon this article before completion, just come back in a moment. 
Stay Connected
You can find more pieces like 'Pokemon Unite Espeon Guide and Build: Day One' and you can 'Like' The Game Haus on Facebook and 'Follow' us on Twitter for more sports and esports articles from other great TGH writers along with Terry.
"From Our Haus to Yours"