Though the Overwatch 2 Beta may have ended earlier today, Overwatch didn't want to leave players empty handed. On Tuesday July 19, the Overwatch team announced a brand new legendary skin, Royal Knight Mercy. The newest Mercy skin comes just in time for the Overwatch League's Midseason Madness tournament. With an average price of 200 Overwatch League tokens, Royal Knight Mercy is an easy purchase for support players out there.
The Royal Knight Mercy skin is available for a limited time. Players can grab the newest skin from July 19 to August 19. Once the skin is gone, players may have to wait for another "Open Vault" event to grab the legendary skin.
A midsummer Knight's dream!

Get your team back into the fight with Royal Knight Mercy (Legendary), an all new @Overwatchleague skin.

✨ Available Now! pic.twitter.com/zjOsz9aUVs

— Overwatch (@PlayOverwatch) July 19, 2022
The news of the Mercy skin began to circulate through Twitter and Reddit when a image of the skin leaked to the public. Though it was hard to tell if the leak was legitimate, the announced on Tuesday only confirmed it to be an accidental early reveal.
Royal Knight Mercy features the popular support character Mercy donned in an entire suit of armor. Her healing staff has transform into a javelin, and her typical halo headpiece is replaced by a medieval helmet. This Royal Knight skin is the latest in a long line of legendary cosmetics for Mercy.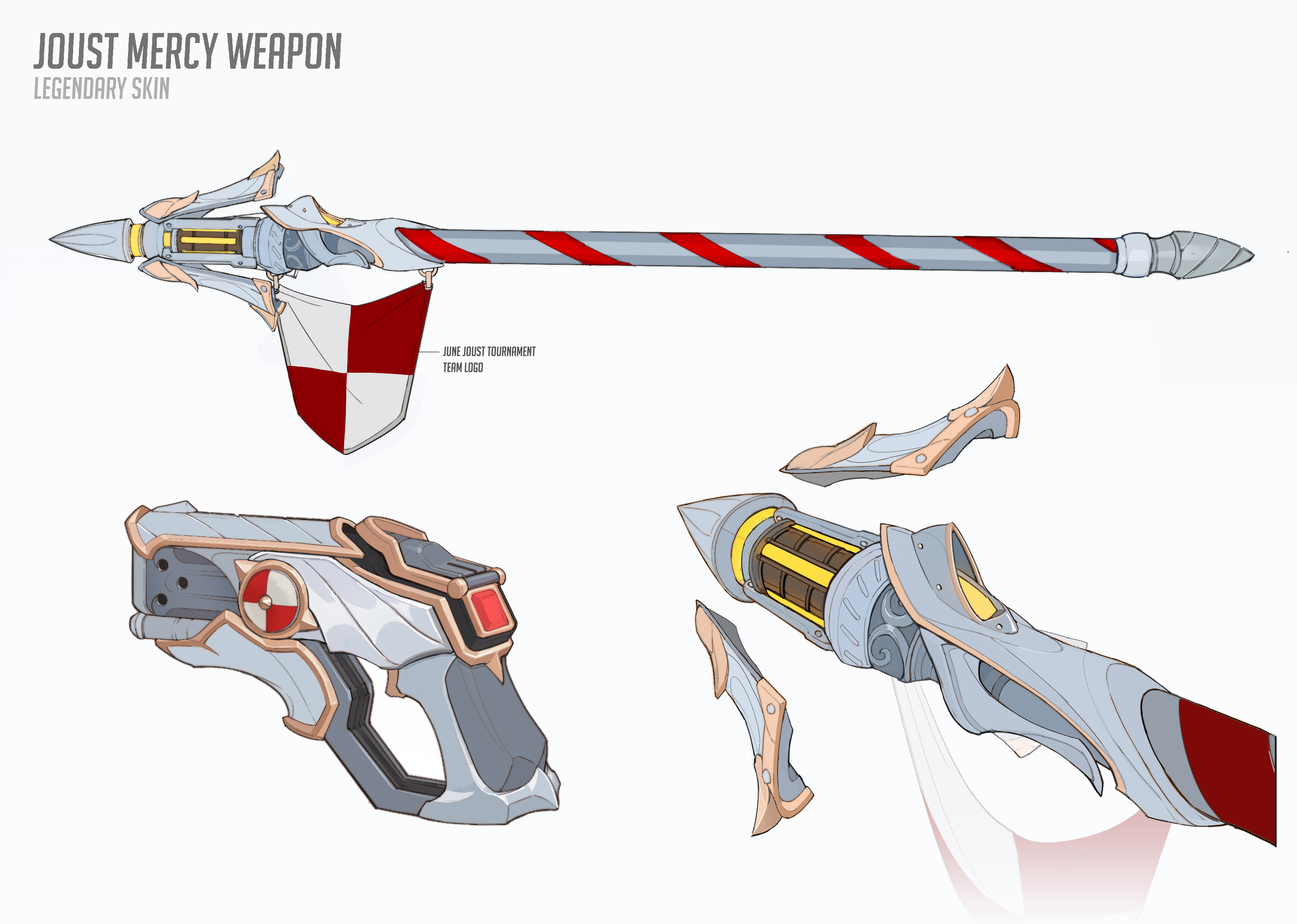 For those looking to grab the latest legendary skin, they must watch Overwatch League games on YouTube in order to be granted Overwatch League tokens. For those who don't want to wait, they can simply purchase OWL tokens in the Overwatch in-game store.
---
Featured image courtesy of Blizzard Entertainment
You can like The Game Haus on Facebook! And make sure to follow us on Twitter for more sports and esports articles from other TGH writers.
Follow Bryan on Twitter @esportsbrock for more updates on Overwatch, VALORANT, and the LCS