It's slightly past the middle of July, but The Pokemon Company has finally released information about the 2018 competitive season. Let's check out some of the biggest developments, and how they will affect the upcoming year.
World Championship qualification bar 
One of the biggest pieces of information to come out of the announcement was the lowering of the Championship Point requirement for a Worlds invite for the U.S. and Europe. With the sheer amount of tournaments already announced in addition to the lack of a best-finish-limit for Regional and International Championships, obtaining a Worlds invite is looking a lot easier this season.
Latin America received a bump up to 400 for its bar for 2018 which looks promising for its region, as this means a lot more events are likely coming its way.
Some European players think 300 is a bit low which is fair considering nearly 50 European players cleared 300 points in 2017. Hopefully this doesn't mean European tournament numbers will be taking a hit.
Removal of BFL for Regional and International Championships


One of the player-base's biggest issues with the 2017 structure was the snowball effect that benefited those with high amounts of Championship Points in the beginning of the season. With the top players earning travel stipends to compete at more Internationals, this created a snowballing effect where these players would travel and earn ridiculous amounts of Points. Now that there is no restriction on the season's largest tournaments, the snowball will keep on rolling.
The name "wallet warrior" was thrown around a lot last season as a name given to those who were able to travel to a lot of events due to stipends or just having the funds to do so. This looks to be the season for "wallet warriors" as the removal of the BFL for Regionals will make travelling to a lot of events much more rewarding.
The best-finish-limit for Midseason Showdowns as well as Premier Challenges has been updated to be two per series, in which there are four. The BFL has increased but at the cost of CP payouts being lowered yet again for local events. Many players are uneasy as to how this will continue to affect the local scene.
Improved prize money payouts
One piece of undeniably good news is the increase in prize money awards for larger tournaments. Not only do the prizes for top placings look higher, but the payout looks to extend past the top eight for more forgiving attendance numbers.
This is fantastic for potentially boosting tournament numbers and will likely compliment the increase in tournaments quite nicely.
Speaking of which…
A ton of events announced already
The U.S. has 12 Regional Championships already on its schedule with Europe having seven. Many players are satisfied with less travel required due to the utter number of events that are reasonably close to one another.
We have yet to see a schedule appear for Latin America and Oceania as of now, but hopefully these regions are given the proper treatment.
Even 3/4 International Championships already have dates set, but unfortunately for Europe…
European Internationals are being held the same weekend as the release of Ultra Sun and Ultra Moon
A lot, and I mean a lot of players had a huge issue with the European International Championships being so early in the 2017 season, but this year TPCi has decided to push it up to right when the next games are being released. I'm assuming this means the rule-set will remain with Pokemon Sun and Moon for European Internationals, but it looks like we'll have a couple Worlds invites clinched or nearly clinched before the actual 2018 season begins.
So this is the 2018 format?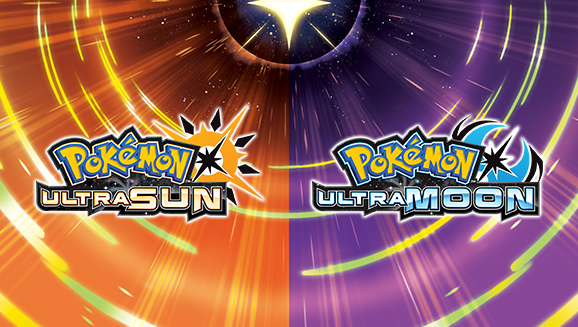 We've only covered some of the main aspects of the 2018 season, but there's so much we don't know yet. We're still waiting on the rule-set for when Ultra Sun and Ultra Moon drop, which will likely not be announced until the game's release.
2018, like most of the previous seasons, is not perfect by any means, but there are signs of larger ambition from TPCi which can only mean good news for the future.
There are a lot of different opinions being thrown around right now on all ends of the spectrum, so if you want to learn more about the upcoming season, be sure to join the discussion.
Here are some helpful links for both further information and discussion about the 2018 season:
The official announcement for the 2018 season:
http://www.pokemon.com/us/pokemon-news/battle-in-the-2018-championship-series-season/
Overview of 2018 season:
http://www.pokemon.com/us/play-pokemon/pokemon-events/pokemon-tournaments/
Pokemon.com's Official Tournament Locator
https://www.pokemon.com/us/play-pokemon/pokemon-events/find-an-event/?mo_ar=true&so_ar=true
Information on each of the tournament levels:
Premier Challenges: http://www.pokemon.com/us/play-pokemon/pokemon-events/pokemon-tournaments/vg-premier-challenge/
MidSeason Showdowns: http://www.pokemon.com/us/play-pokemon/pokemon-events/pokemon-tournaments/midseason-showdown/
Regional Championships: http://www.pokemon.com/us/play-pokemon/pokemon-events/pokemon-tournaments/regional-championships/
International Championships: http://www.pokemon.com/us/play-pokemon/pokemon-events/pokemon-tournaments/international-championships/
World Championships w/ qualification info: http://www.pokemon.com/us/play-pokemon/pokemon-events/pokemon-tournaments/pokemon-world-championships/
Updated Rules Documents (thanks @ParanoidOddish on Twitter) 
https://twitter.com/ParanoidOddish/status/890267845371756545
Forum post on @TrainerTower discussing the 2018 season announcement
http://trainertower.com/forums/threads/2018-circuit-feelings-thread.415/
Head Judge Jen Badamo's Twitter – she's currently answering questions 
https://twitter.com/JenBamo
---
You can 'Like' The Game Haus on Facebook and 'Follow' us on Twitter for more sports and esports articles from other great TGH writers along with Eric!
Images from Pokémon unless otherwise credited