The 2021 PUBG Global Invitational.S starts in almost a month and there is no better time to preview the competition than now. 32 teams from around the world will be in attendance to play at the first international PUBG LAN event in over a calendar year. Over the next few weeks previews for the teams from every region will be released to prepare fans for the exciting event. These are the North American teams that will play at the 2021 PUBG Global Invitational.S.
Shoot To Kill (STK)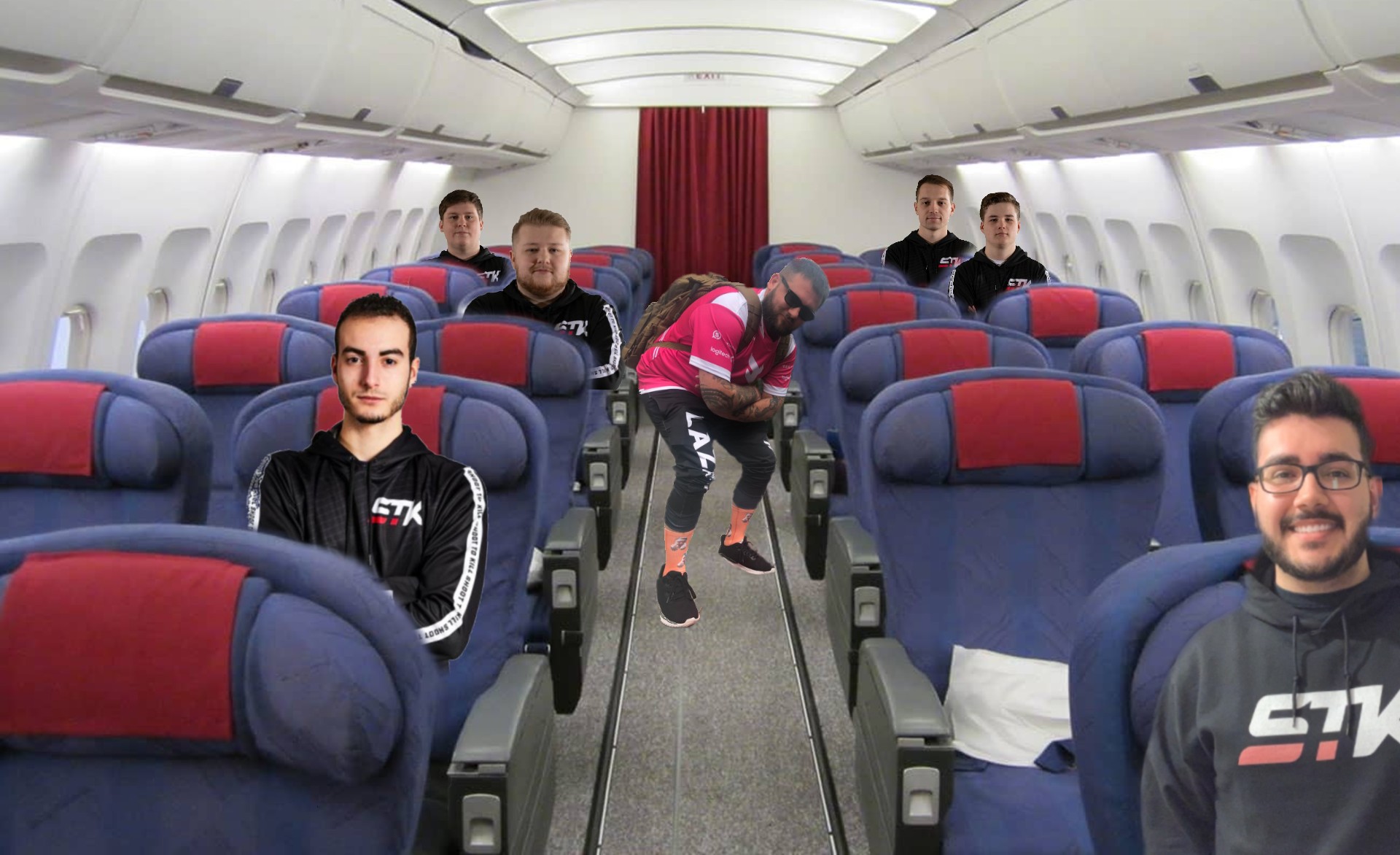 Miramar Drop Location: Hacienda
Erangel Drop Location: South Georgopol
X Factor: Luke12
If this roster looks familiar, it is because most of this team competed at the 2019 PUBG Global Championship under a different name. Formerly Lazarus Gaming, STK are one of the titans of North American PUBG. They won the first PCS event in thrilling fashion beating the Soniqs on kill points, but have not reached those same heights since. There are many external reasons for that, but on LAN, this team is completely different. That is mainly because their star player Luke12 will no longer be on high ping. The Australian phenom spent all year wrecking player from down under and now will finally play them on equal ping. His extreme talent paired with the sound, strong play of aLow, PurdyKurty and Uncivil creates one of the most dangerous teams in the tournament.
On top of that, they have one of the best fifths men possible with Pental0l on the team for this event. If any North American team handles business at PGI.S this year, it is STK. They have the talent and experience that these other NA teams lack. That combination will carry them to victory.
Oath Gaming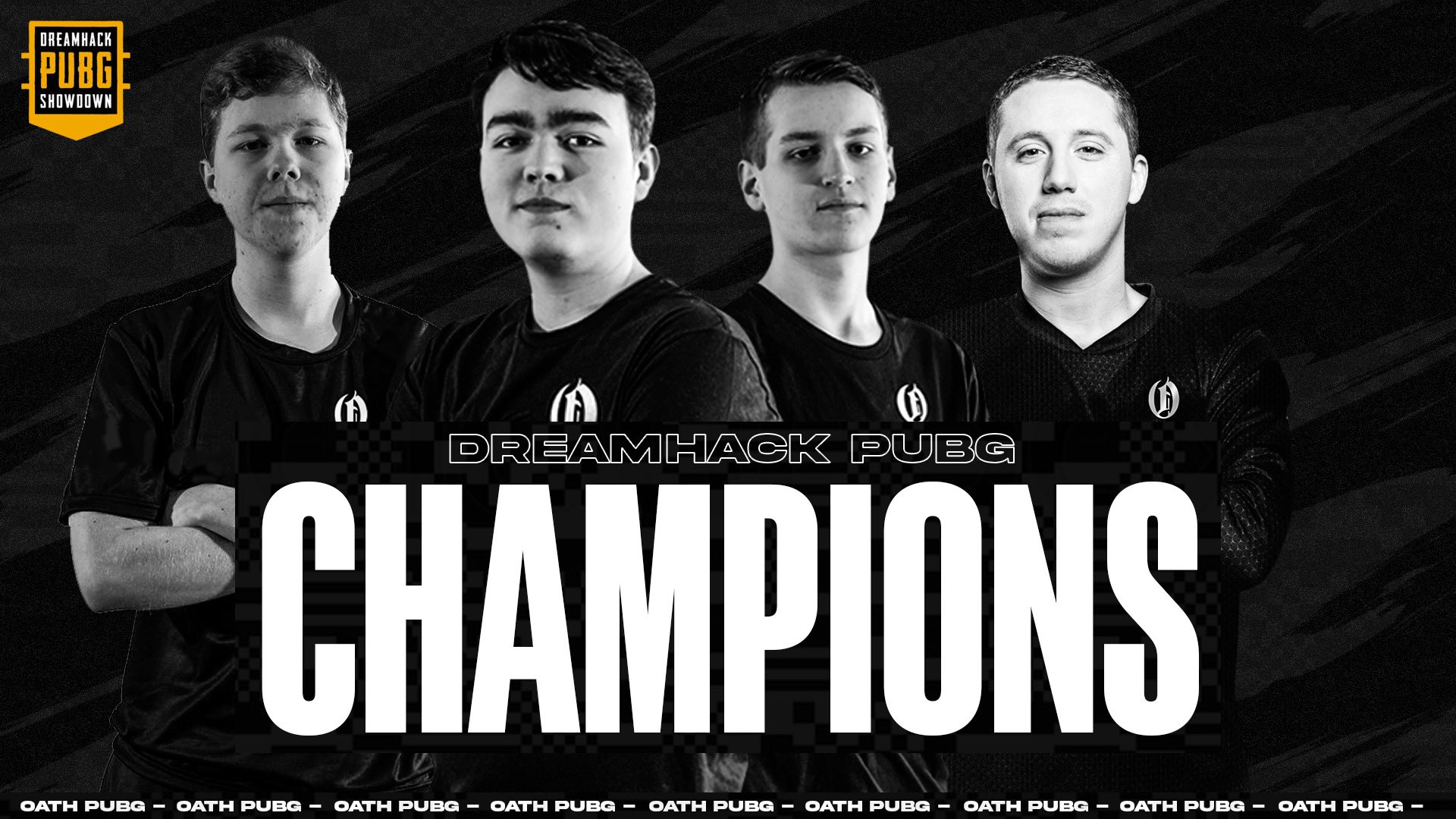 Miramar Drop Location: La Bendita
Erangel Drop Location: Mylta Power
X Factor: Balefrost
Oath Gaming is the sneakiest NA team heading into this event. While the only PCS event they won was the Charity Showdown back in May, they finished top four in the other three PCS event and won the Dreamhack Winter Americas Showdown. This team, simply put, was always there towards the end of events. That makes them just as dangerous as the other teams. Oath as a team are also very balanced. Over the course of every PCS event, all four players have had their chances to shine. At least one of Balefrost, Snakers, Pat_Kaps and Relo all have placed top five in kills during a single game so often that it is normal. Relo is an especially interesting case for this team. Not only has he shown his fragging abilities but he also IGLs for this team. If a team surprises out of NA Team, it will be Oath Gaming.
Zenith Esports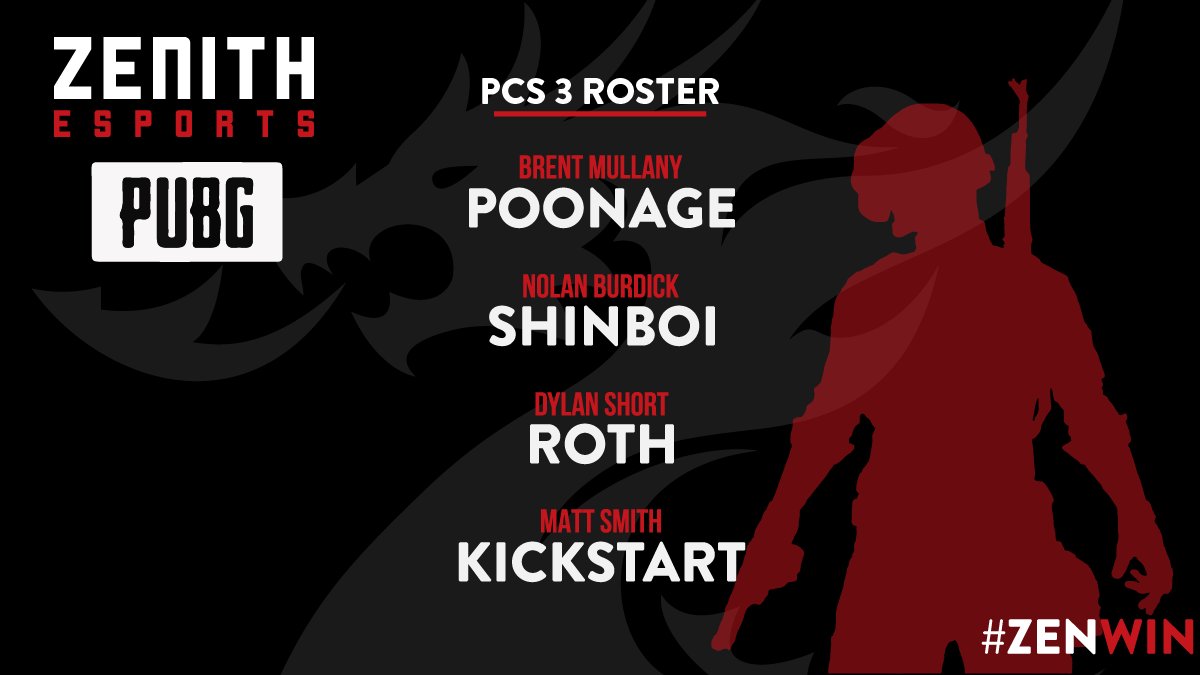 Miramar Drop Location:Junkyard/Valle del mar
Erangel Drop Location: Lipovka
X Factor: Poonage
If there is one word to describe Zenith this year, it is consistent. In all four PCS events, they finished fourth or fifth, commonly behind two to three of the same teams. That remarkable consistency is what got them to this event. Poona ge and Shinobi spearhead this team's attack while Roth and Kickstart round out the roster in IGL and supplemental fragging roles, respectively. This team is tricky to rate within this event's structure because it does not suit them that well. The weekly final qualifier process is individual games where each winner feeds into a weekly final. That runs counter to what helped get Zenith here. If they can make the weekly finals, then they look promising. Zenith actually getting there will be the real question, though. 
Susquehanna Soniqs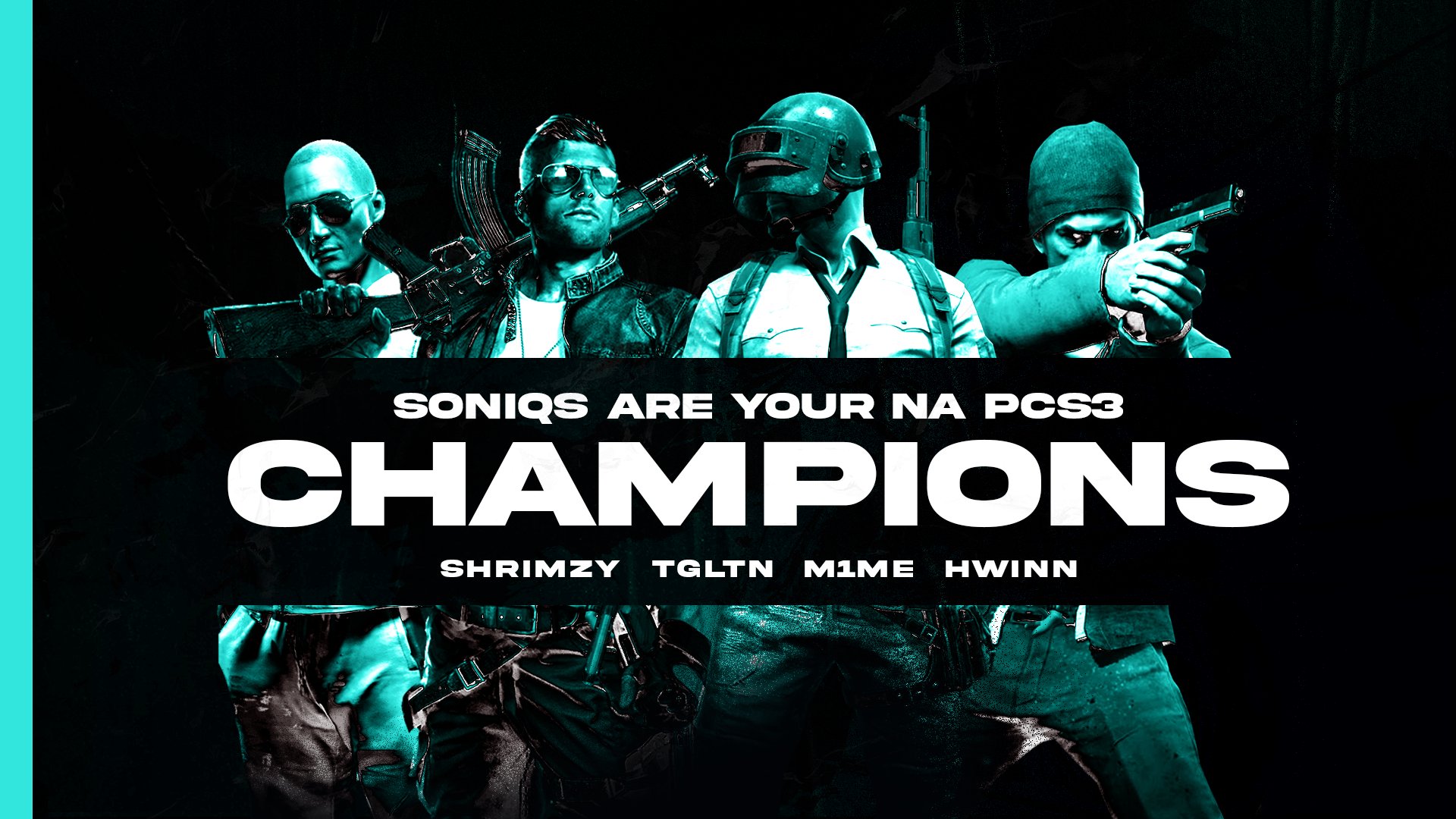 Miramar Drop Location: Pecado
Erangel Drop Location: Pochinki
X Factor: TGTLN
This Soniqs team ran the North American scene for almost the whole year and for good reason. This roster frags like very few teams in North America can. They won two out of the four PCS events, finished third in the other two and also finished second in the Dreamhack Winter Americas Showdown. They have simply done everything a NA team could do this year. This team rosters Shrimzy, M1me and TGLTN as the trio of mad fraggers this team complements Hwinn's shot-calling with.
How far they can go is a big question surrounding the Soniqs. Plenty of casters and analysts have brought up their playstyle as a potential tripping up point for this team. If their style does not work, they don't have much to fall back on. The Soniqs have a chance to prove that they aren't like Sunsister in Japan; regional kings but international failures.
Need More?
What do you think about the North American Teams? Tell Christian on Twitter at @TheWiz_SPM.
Follow The Game Haus for more sports and esports coverage.
Twitter: TGH Esports
Facebook: The Game Haus
"From our Haus to Yours"