Frostbite 2020 delivered some of the most hype moments the Smash community has ever seen. With tense sets and crazy upsets, Frostbite didn't disappoint. A lot of storylines came out of the event. However, there are three that stand out. Here are the biggest storylines coming out of Frostbite 2020.
Japan didn't have the greatest run but the showed they have depth.
Japan got a lot of favoritism when it came the second PGRU rankings. According to many fans of SSBU, the algorithm that decides the rankings overrates Japan. Frostbite only added fuel to the fire but at the same time, Frostbite was hosing down the fire too.
Frostbite was the first major tournament with significant representation from Japan and the rest of the world. At the event, Japan had a mixed bag of results. Out of the 12 notable Japanese players that came to Frostbite, seven of them failed to outplace their initial seed. The 20th seed, Yuki "Etsuji" Kajihara went home in 97th place. Seisuke "Kome" Komeda and Shuto "Shuton" Moriya were both coming off very impressive performances at EVO Japan. Neither could replicate that success. The 16th seed Kome finished at 33rd and the 10th seed Shuton finished in 17th.
However, the five players that did outplace their seed were some of the most impressive players in the entire tournament. Rising Japanese star Yutaro "Paseriman" Nagumo was seeded 15th going into Frostbite after some impressive results in Japan. At Frostbite, he made sure that his seed was justified. Paseriman 3-0'd the Genesis 7 champion Tyler "Marss" Martins to qualify for top 24. Paseriman ended his run in 9th place.
Yuta "Nietono" Uejima, seeded 48th, made a great run too. He took down Brian "Cosmos" Kalu, Pedro "Prodigy" Alonso, and Kome in the winners side. After that he fell to fellow Japanese players, Takuma "Tea" Hirooka and Sota "Zackray" Okada. Nietono finished alongside Paseriman in 9th place.
With Shuton and Kome underperforming, it was up to Zackray and Tea to carry the pride of Japan.
After defeating Nietono to qualify for the winners side of top 8, Tea lost to Gavin "Tweek" Dempsey. He then bounced back to beat Wrath to set up a five-game thriller against Leonardo "MKLeo" Lopez Perez. Tea pushed MKLeo to the brink of elimination but it wasn't enough. Tea's run ended with a 4th place finish.
Zackray pulled off a very impressive Losers Bracket run at Frostbite. Zackray won five straight matches to qualify for top 8 after being sent to the losers bracket by James "Void" Makekau-Tyson. In top 8, like Tea, Zackray came close to beating MKLeo. In a game five thriller, MKLeo clutched it out and knocked out Zackray in 7th place.
Unfortunately for both players, they couldn't take home the gold for Japan. Even though Japan didn't have the best showing at Frostbite, they definitely had a memorable one.
New Faces step into the spotlight at Frostbite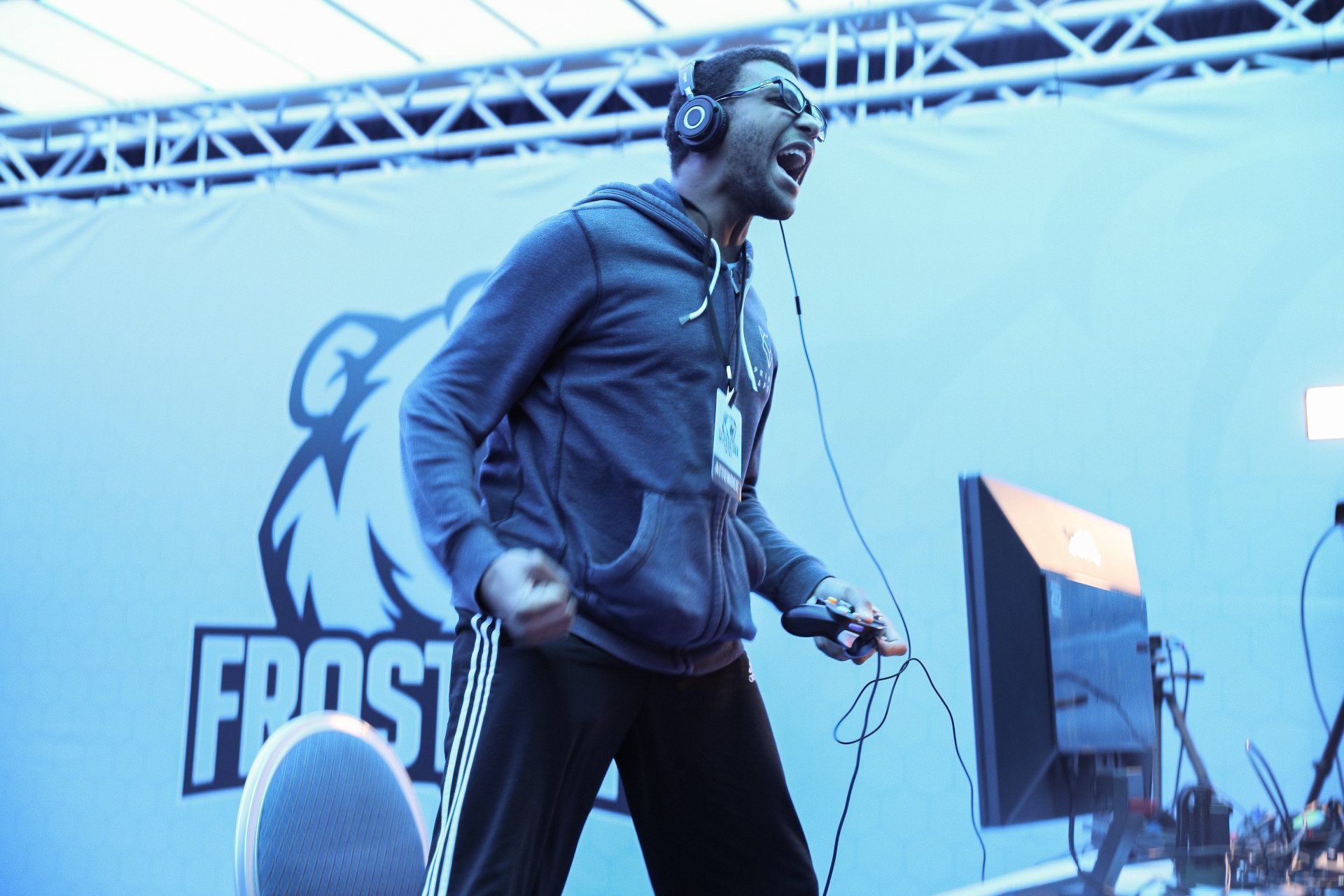 Top eight at Frostbite featured some of the most recognizable names in all of Smash. However, it was one of two losers bracket matches in top 8 that caused people to do a double-take. In a very stacked top 8, Toriano "Toast" Warren and Carrington "Wrath" Osborne looked out of place. But their play did not.
Toast made a huge name for himself at Frostbite. Even though he had a relatively high seed, to many he was unknown. But after taking down Raffi "Raffi-X" Azar, Ezra "Samsora" Morris, and Takuto "Kameme" Ono all in the winners side of the bracket, he will no longer be unknown. The Young Link main showed no weakness once Enrique "Maister" Hernandez knocked him into the losers bracket. Toast still had more to prove.
In the qualifier match for top 8, Toast had one more upset up his sleeve. He took down the 13th seed Paris "Light" Rameriz in game five to qualify for his first-ever major top 8. He would go on to finish in 7th place.
Toast has quietly had a very good start to the 2020 year. Toast had respectable finishes at both Lets Make Big Moves and Glitch 8 where he placed 13th and 17th respectively. However, Frostbite 2020 was without a doubt his big breakout performance.
Wrath, who was the player to knock out Toast at Frostbite, finished just outside of the top 50 on the PGRU v2 rankings. Wrath showed on Sunday why he should be on the next one. The Sonic main made upset after upset. He first bounced the 9th seed, William "Gluttony" Belaid, to losers bracket in a convincing 3-0 set. Then after losing to Tea, Wrath eliminated 14th seed Kameme 3-2, and the 15th seed Paseriman 3-0 as he tore through the Losers bracket on his way to a Top 8 finish.
In a rematch of their set at Just Roll With It! 12, Wrath once again defeated Toast in dominating fashion. Wrath would then lose to Tea and finish 5th.
With both players coming off their best performances yet, it will be interesting if they have peaked or if this is just the beginning.
MKLeo had the best losers run of all time, but it wasn't easy.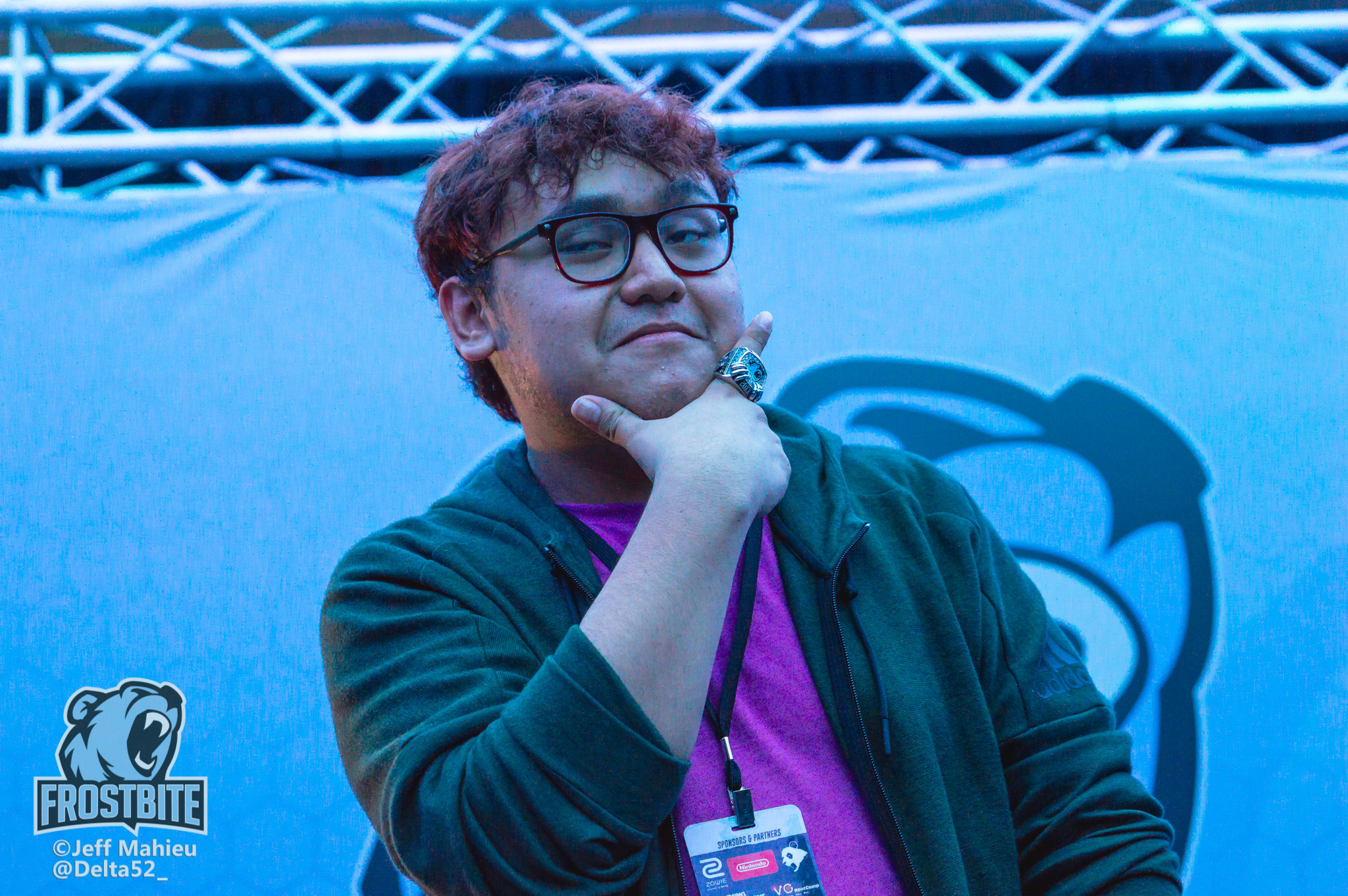 After failing to capture first place at his first tournament of the new PGR season at Genesis 7, many were quick to note that maybe MKLeo wasn't the best player in the world anymore. After his second tournament of the season, many people now realize how stupid that was.
Sunday gave fans the most historic losers run in the history of Super Smash Bros. Ultimate. MKLeo was out for blood after getting sent to the Losers Bracket by 15-year-old Mario main, Prodigy.
In a run that consisted of eliminating three of the top six players in the world and seven of the top 15, MKLeo reminded the world that he is still the best player in the world. However, there were multiple times in his historic run where it could of easily came to an end. Three of his five sets in top 8 went to game five. In all three of those sets he was facing elimination in game four.
From the top 24 bracket onwards, MKLeo lost six of seven games where he was behind going into the final stock. The only one he won was in an elimination game against Zackray in top 8. That game was the fourth game in their set where MKLeo made an insane comeback to clutch victory from the jaws of defeat.
A very similar instance happened at Evo 2019 during the Grand Finals between MKLeo and Tweek. At EVO 2019, MKLeo made a spectacular comeback against Tweek while facing elimination during game four. The rest is history as MKLeo defeated Tweek and took home the championship at EVO 2019. The nickname "Game Four Leo" is now used to reference that moment. After Frostbite, that nickname will be used even more.
The crazy part of MKLeo's run wasn't the fact that he won all of those matches. It was the fact that if he did not, people would not be talking about how good MKLeo is. All it took was one of those close sets to shift the entire story. However, that wasn't the case and the biggest story coming out of Frostbite is indeed the return of the king.
---
Featured Image Courtesy of @CometoFrostbite
Follow Warren Younger on twitter for the latest on Smash Bros., League of Legends and Teamfight Tactics
Follow The Game Haus on Twitter as well for more esports coverage