SEC basketball is not held in high esteem, but it should be and will be soon. Right now when people hear the letters SEC they think two things: bone-crushing football and Kentucky basketball. There is not much thought given to the basketball league that has not finished higher than fifth in conference RPI since 2011-12.
However, conference RPI is not always the best indicator of league strength from top to bottom. The PAC-12 proved this in the 2016 NCAA Tournament. The PAC-12 was second in conference RPI but went 2-5 in the round of 64. By percentage the AAC was the only conference worse in overall tournament record. This means that there is more to a conference's power than the RPI. So even though the SEC is weak in that perspective, there are other things to rate them on.
The truth is that SEC basketball is subtly moving toward relevancy at more than a Big Blue Nation perspective. It will not happen overnight, but the tools are in place and all indications are that the SEC will have a heavy handed affect on March Madness for years to come.
Where it starts: Coaching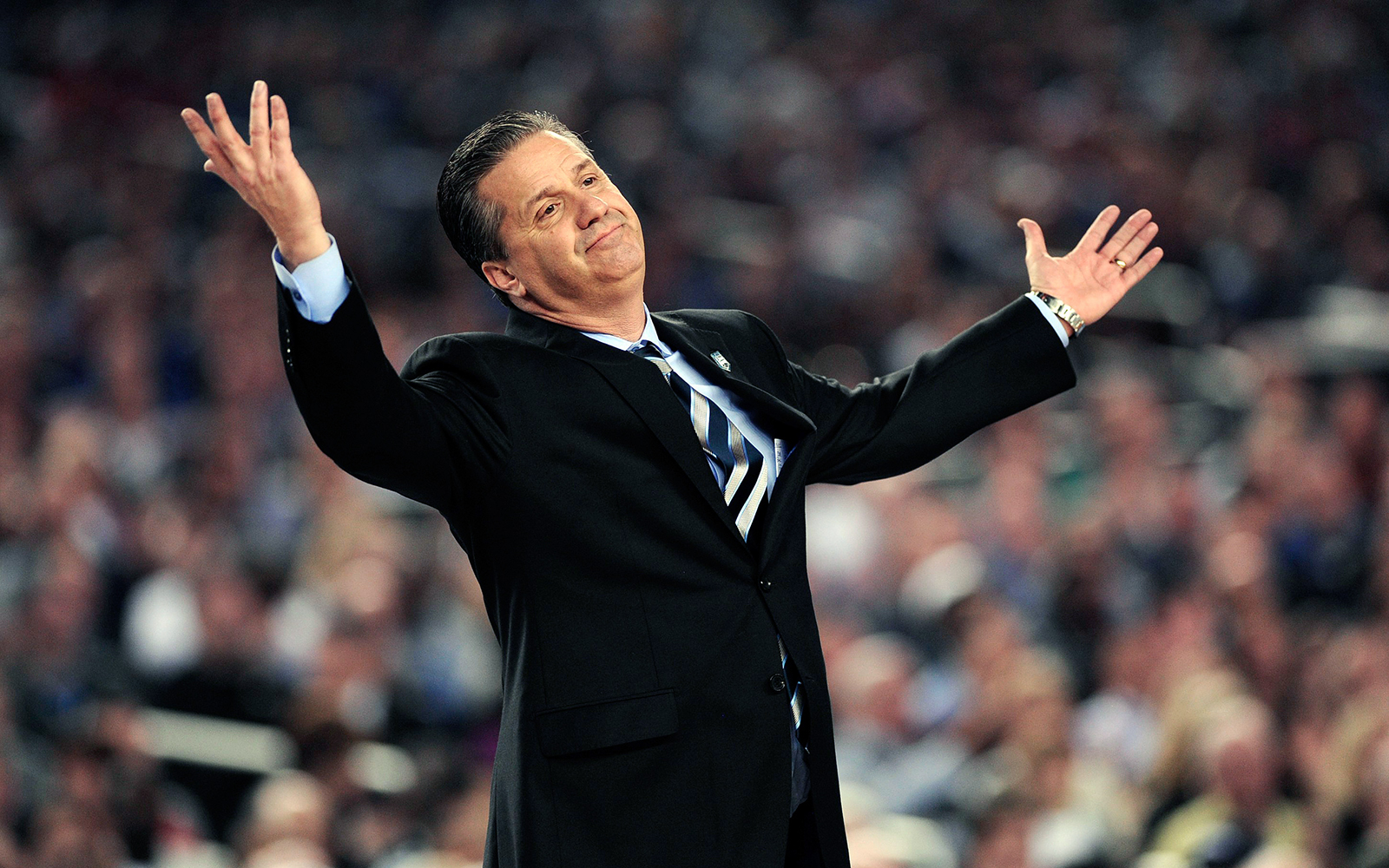 Coaches control everything. They are in charge of the program's recruiting success or failure, in game management and tactics of their teams and the integrity of their programs. The SEC is exemplary in this category starting at the top. John Calipari is the best coach in the SEC, no argument there. While before it seemed he was the only one that mattered, he is no longer the only relevant coach in the conference. Other coaches with storied careers are beginning to make waves.
Ben Howland was the architect behind the three straight UCLA Final Four appearances. After a brief hiatus from basketball, he carries a 413-225 career record into his second season at Mississippi State. Bruce Pearl (257-139) finds himself in a similar situation. The difference is that his was more than just a brief hiatus, and he went from one SEC school to another. After three years off, the coach that formerly led the Tennessee Vols to the Elite Eight. Furthermore, there is Rick Barnes (619-333) who now coaches at Pearl's former school. He once led Texas to 14 straight NCAA tournaments, including a Final Four, two Elite Eight appearances and two Sweet Sixteens.
There is more to add to the list including Frank Martin at South Carolina, Billy Kennedy at Texas A&M and Andy Kennedy at Ole Miss, among other notable names. In reality, had Billy Donovan not left for the Oklahoma City Thunder and the ACC not have four of the greatest coaches in the game (Mike Krzyzewski, Jim Boeheim, Roy Williams and Rick Patino), the SEC would be have the best coaching arsenal in the NCAA. Regardless, there is an overabundance of elite coaches and that is where growth begins.
Where it leads: The Recruits
High profile coaches bring in high profile recruits. High profile recruits lead to better classes. Better classes lead to better teams. It is a very linear and logical progression. Year in and year out big programs replace their losses without skipping a beat. Thankfully the best example, Kentucky, is in the SEC. They are proof that this strategy can and does work. The SEC has not always been the most prolific in this category, but that is changing.
Obviously the main source of recruits is Kentucky and this year is no exception. They have been top two in recruiting every year since 2009. The program has been keeping the SEC afloat in the pool of relevancy for quite a while. However, there are indications that other schools will join the party.
Surely no one has already forgotten the mania that was Ben Simmons nine month vacation at LSU. Last year the Tigers also grabbed Antonio Blankley, another top 25 recruit. Malik Newman, even though he has now transferred to Kansas, was a great grab by Mississippi State as part of a stellar 2015 class.
The 2016 class was no exception for Kentucky, but there are other SEC schools rising. Mississippi State had a second straight top 25 class with Ben Howland at the helm. Also in the top 50 are Texas A&M, Arkansas, Georgia and Tennessee. Alabama even squeezed in aftergrabbing two 4-stars thanks to Avery Johnson.
In addition Bruce Pearl was able to elevate his 2016 class by getting to work as soon as his show-cause ban lifted. Auburn ranks 25th this year, but it is the 2017 class that should have everyone murmuring about SEC basketball. The Auburn Tigers currently hold the top spot. Arkansas, Vanderbilt and Texas A&M made the top 25 while LSU is sitting pretty at 26.
The way the conference is headed right now, players will continue to flock to these schools.  The coaches that everyone want to play for are there.  They can help develop young men into NBA stars. The only thing that remains is seeing if success will be found. While not every coach in the SEC is grabbing top 100 prospects left and right, their resumes make it much easier to get any players that they may desire.
Where it ends: Results Tested and Made in March
NCAA Tournament success is the paramount of all measurements. Even just an appearance or several straight appearances can lead to a school being viewed in a more positive light. Now, the SEC has not had the most amazing tournament record over the past decade, but there are some positives to look at.
In 2015 there were five bids by SEC teams. That is a stark improvement from the three per year of the past several seasons. The horizon brings a few more bright hopes. Currently, ESPN Bracketologist Joe Lunardi has four squads in the 2017 NCAA Tournament (Kentucky, Vanderbilt, Florida and Texas A&M). That is not very many, but he has Mississippi State in the first four out.
Texas A&M also looks to be on its way to being a tournament regular, and had they not met a talented Oklahoma team last year, they may have been the Final Four participant from the region. Additionally, there are some teams not there who could find a way to sneak in. LSU, Auburn and Arkansas all could find themselves with a bid.  If any of those teams, plus Mississippi State find their way in, then the SEC could put six schools in for the first time since 2008.
The most exciting thing about the SEC right now is the potential. There are potential tournament regulars outside of just Kentucky now. SEC basketball is no longer a joke.