The Oakland Raiders have had some big losses and big trades so far this season.
Before the season even started, new head coach Jon Gruden traded away top edge rusher Khalil Mack to the Chicago Bears for two first round picks (2019, 2020). Mack was the fifth overall pick for Oakland in 2014. While in Oakland he won 2016 defensive play of the year. He has also been selected to the pro bowl three times and honored with two all-pro awards. Most people are not happy with the trade. Mack has been doing very well as a Bear racking up four forced fumbles, an interception, a defensive touchdown and five sacks.
Then on Monday, the Raiders made a trade with the Dallas Cowboys giving up wide receiver Amari Cooper for a 2019 first-round pick. Cooper was the fourth overall pick in the 2015 draft for Oakland. The two-time pro-bowl wide receiver had an outstanding rookie and second year. He recorded 2,223 yards and 11 touchdowns. Before the trade, Cooper only had 280 receiving yards and one touchdown on the season.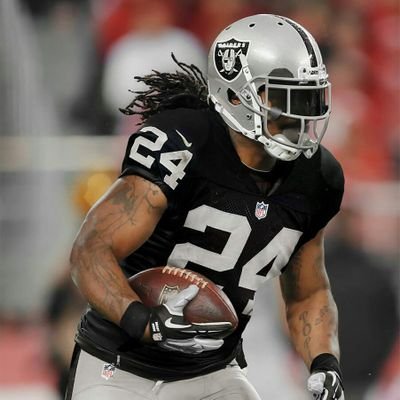 Rumors are also flying that Oakland is also looking to shop quarterback Derek Carr and safety, Karl Joseph, although Gruden has said they are done trading before the deadline.
While playing the Seattle Seahawks in London, England last week, five-time pro bowl running back Marshawn Lynch was injured. He was only expected to be out up to a month. After further review and a possible trip to his doctor in Philly, Lynch was placed on injured reserve. Landing him on the bench until a possible return Week 16 against the Denver Broncos.
Future of the Raiders
So where do the Raiders go from here? Starting in the 2019 season, all there is to go from this point is up. A Carr and/or Joseph trade almost guarantees multiple first and second-round picks. With five first-round picks in the next two years guaranteed so far, Oakland is almost perfectly set for a rebuild.
The system Gruden walked into was not what he wanted. He fired almost every coach and replaced them with personnel of his preference. Now he is doing that with the team.
The Raiders are currently 1-5. The only win they have got so far this season is in an overtime against the Cleveland Browns. Carr has not been on the top of his game whatsoever, throwing multiple interceptions when it matters most.
The Raiders won't trade Carr this season since they don't necessarily have a backup. But in the offseason, it is a huge possibility. A trade could possibly mean another first round pick to pick up a quarterback that fits into Gruden style offense.
A Joseph trade before the October 30 deadline is highly likely if the motivation is high enough. Oakland could easily get a third-round draft pick in return, just adding to their long list of 2019 and 2020 draft picks.
Gruden's Old School Style
Gruden style offense and system is simple. He likes the offense that shovels out short passes that allow players to gain extra yards after the catch. Simply the most common set up in the NFL, one running back, one tight end and three wide receivers. The idea is to have underneath routes with Carr throwing on time and in rhythm then being able to get the ball out of his hands quickly. He loves to switch it up in the running game as well. Gruden likes to put in fullbacks, even though it has fallen out in the NFL. He favors diversity heavily.
The Raiders will need to draft versatile backs, fast receivers and defensive players that can blitz with power. If they are able to do that, Oakland will be in good shape.
You can "Like" The Game Haus on Facebook and "Follow" us on Twitter for more sports and esports articles from other great TGH writers along with Savannah!