Despite being down 3-0 in the series vs the Cleveland Cavaliers, Paul George has shown what an incredible talent he is. The Pacers came out firing in Game 3, but ultimately blew a 25-point lead which leaves them on the brink of elimination.
In a game that they had to win, Paul George came up big with 36 points, 15 rebounds and nine assists. For all the criticism he has received over his comments about his teammates, George has stepped up this playoff series. He's averaging 32.3 PPG against the Cavaliers, even with LeBron James guarding him for the majority of the games.
The writing is on the wall for Indiana, as history tells us they will be eliminated by Cleveland. This season we heard some trade rumors for Paul George to teams such as the Boston Celtics and Philadelphia 76ers. It seems very possible that these talks might come up again due to George's frustration with the team and management. Not to mention, there have been many rumors about his desire to play for his hometown team, the Los Angeles Lakers.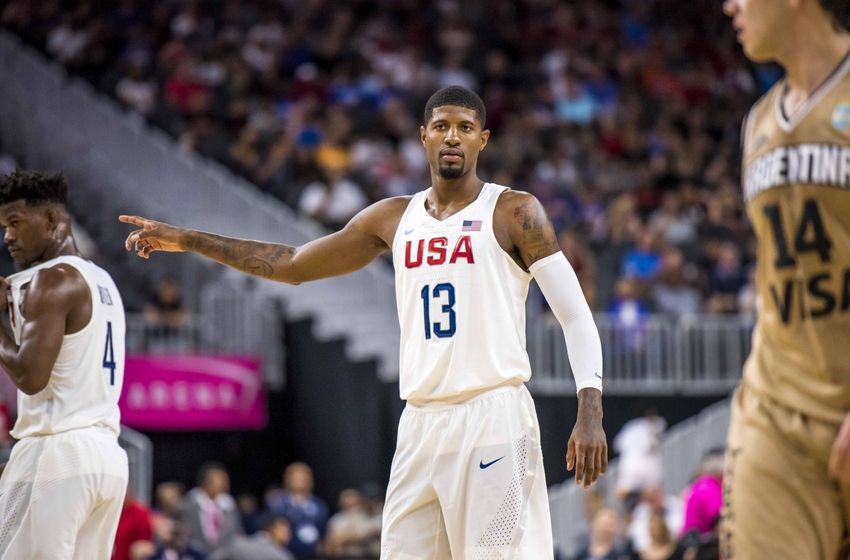 After spending multiple playoffs coming up short in the Eastern Conference, there is a very strong chance that "PG13" tries to team up with another star-caliber player.
His drive to win a championship was made clear before the start of the season, however those dreams will not come into fruition with the Pacers.
Although they are struggling out of the gate so far this postseason, the Boston Celtics would be an outstanding fit for the team and George.
Pairing him up with Isaiah Thomas and Al Horford can possibly make them a NBA Finals contender. It also helps that Boston has the assets to acquire him due to their abundance of draft picks and young players, such as Jaylen Brown and Marcus Smart.
The NBA has evolved into a league driven by super-teams. The idea of having a "Big Three" has become a reality for several teams.
If Paul George has any chance of winning his first championship, he needs to move on to a team with other stars.
It would cost him to ditch his dream of playing for the Lakers. That also means he won't be able to lead the team that drafted him to the promised land.
Regardless of what the media might think of George possibly wanting out of Indiana, he doesn't owe the team anything. The management of the Pacers should be at fault.
They had several years to build a competent roster around their franchise player. Instead, the team provided him with mediocre players and fired a good coach in Frank Vogel. On Sunday, it might be Paul George's last game as a member of the Pacers, however, expect him to show up like he's been doing. After all, George has shown up for Indiana ever since the team drafted him in 2010. Unfortunately for him, the organization has failed him yet again.
You can 'Like' The Game Haus on Facebook and 'Follow' us on Twitter for more sports and esports articles from other great TGH writers along with Chris!
"From Our Haus to Yours"