So you have not thought of a New Year's resolution yet? No problem. Here is an easy one for you: watch more college basketball. Not only will this be significantly more enjoyable than anything else you can think up, but you only have to keep it until April! Kick off 2017 with a sense of accomplishment and renewed interest in the sport. There are plenty of reasons for you to watch:
Great Players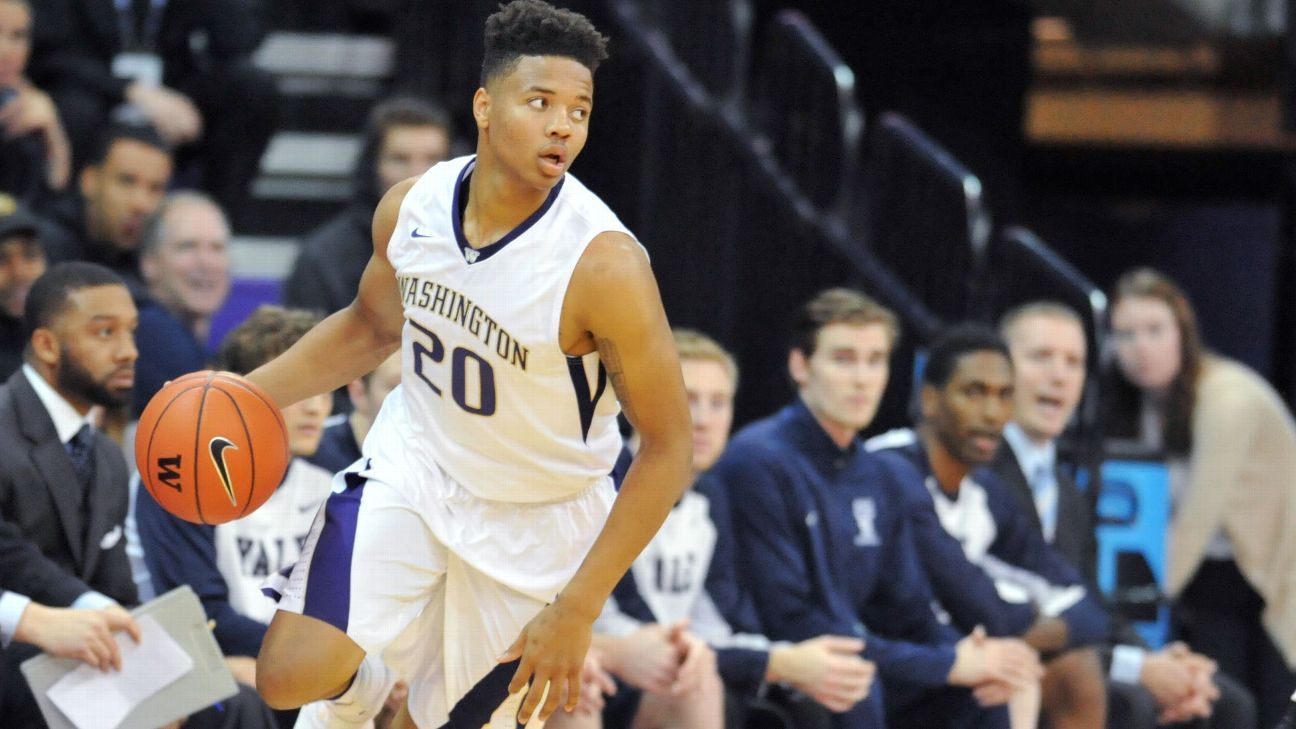 This season is jam packed with young talent. There are dozens of players whose mere presence on the court merits tuning in for a game. Perhaps one of the best examples is Washington's Markelle Fultz. He is currently topping many NBA mock drafts and is widely considered the top overall prospect. Despite the fact that the Huskies are a lackluster 7-5, Fultz makes it worth your time.
He is an elite scorer with 22.0 points per game so far as a freshman while adding 6.2 rebounds and 6.3 assists. He has the size and athleticism of an NBA guard and will surely be a top pick in the draft.  For now, he is a contributor to the attention of college basketball fans.
Other stellar freshman include UCLA's Lonzo Ball and Kansas' Josh Jackson. Ball is a lights out shooter with extreme precision. He averages 13.7 points per game, but shoots over 52% from the field and over 42% from deep. He also is one of the nation's best passers and it shows with his 8.1 assists per game.  Ball uses his lanky size to grab 5.6 rebounds per contest.  There are a few questions about his game, but he is another college player beyond his cohorts and a good reason to make this resolution.
Josh Jackson, in turn, is a freak athlete. Jackson stands at six foot eight and 207 pounds of lean muscle. He has the ability to jump out of the gym. The scary part is that now his shot is coming around.  He is at 52.9% from the field.  His range could use some work, but as a guard averaging 1.5 blocks per game and 6.5 rebounds there is little lacking in his game. He came into the year as the top overall recruit and has lived up to that honor.
Other young players like Jayson Tatum of Duke, Malik Monk and Bam Adebayo of Kentucky, Miles Bridges of Michigan State and Florida State's Jonathan Isaac are coming along nicely. So far this is a deep recruiting class.
Let's not forget the guys that came back, though. Ivan Rabb makes California games more than watchable. The six foot ten power forward was projected to be a back end lottery pick, but made the decision to return under Cuonzo Martin. Rabb is nearly averaging a double-double with 14.7 points per game and 9.8 rebounds. He supplements those figures by throwing in 1.6 assists and 1.1 blocks per game. The tremendously talented sophomore is the center of the Bears offense and worth this New Year's Resolution on his own.
Other players that made the tough choice to return, but also are worth watching include Clemson's Jaron Blossomgame, Indiana's Thomas Bryant and North Carolina's Justin Jackson.
Great Teams
So tuning in to see one player is not your thing? No problem. There are plenty of great teams to meet anyone's tastes.
Creighton and Villanova just finished off 2016 with a titanic clash in Omaha. Villanova had several players return after their adrenaline-inducing tournament run. This year there is no hangover from their dramatic finish. Without Ryan Arcidiacono (graduation), Daniel Ochefu (graduation) and Omari Spellman (eligibility) the team is still kicking on all cylinders. The Wildcats move the ball well and have some great finishers in Josh Hart and Kris Jenkins.
Jalen Brunson has been terrific in his new role as the team's main point guard, leading the team with 4.0 assists per game. Nova has eight players averaging more than 5.7 points per game and that has led them to a team average of nearly 80. Yes, Josh Hart does a lot of the scoring (20.5 points per game) but there is still plenty of unselfishness. Their tenacious defense and deep seeded athleticism has allowed them to be one of the best defensive teams in the country, only giving up 61.5 points per game. Additionally the team is 17th in the nation in turnovers. There is a reason they are the number one team in the land.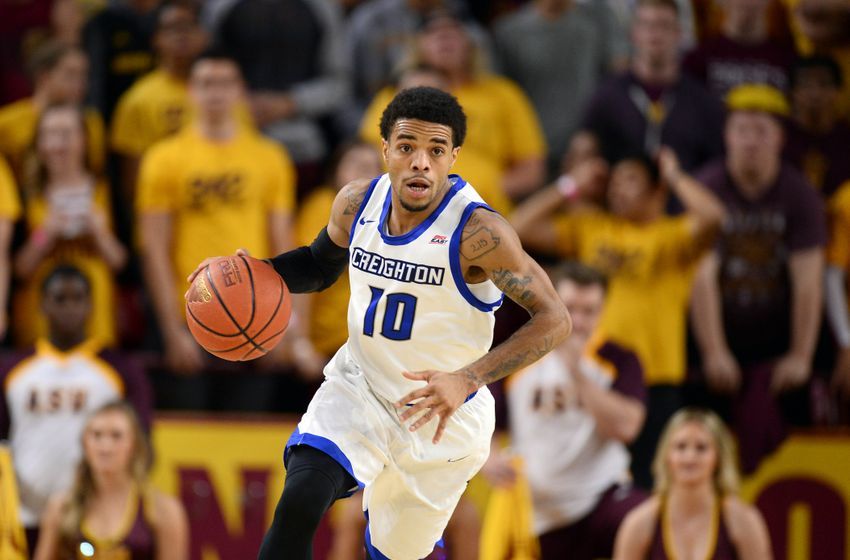 Despite Creighton losing this game at home by ten, they are still one of the best teams in the country. Creighton was supposed to be good, but the level that they have been playing at is totally unexpected. Before the match-up against Villanova, the Bluejays stood at 8th in the country with a whopping 89.8 points per game. Nine players average more than four points per game.  This team is a lot deeper than last year thanks to transfers Marcus Foster (Kansas State) and Maurice Watson Jr. (Boston). They are now the two leading scorers on the team which has caused some returnees to take a back seat.  This only makes the team deeper than ever. Watson Jr. helps the Creighton offense flow with his 9.1 assists per game. Creighton is 22nd in the nation as a team in assists, which they have on 56% of their made field goals. There are too many contributors to speak about on this team and it is one of the reasons for their success thus far.
There are plenty of other teams worth making a resolution to watch more of. West Virginia and Virginia each have suffocating defenses that keep games tight from beginning to end.  Gonzaga is making a lot of noise out west with a combination of returnees, transfers, and freshman. North Carolina is coming around health wise and now is returning to the form that they were at in Maui. The Tar Heels are an elite team and every game is full of action. Justin Jackson is one of the best players in the country, Kennedy Meeks and freshman Toney Bradley help North Carolina be a top 5 rebounding team in the country and Joel Berry's return will make this team even better still.
Great Games
The conference season is just beginning and so is your resolution to watch those games. Creighton and Villanova was just one example of the type of game that college basketball has to offer in 2017. There are still plenty of games to come this year.
Duke and North Carolina will face off twice this year, with the first game on February 9th. Their second game is in the final week of the regular season. Both teams are slated to be high seeds come March. These two match-ups will shape the college basketball playing field to see who the best team in the ACC is.
The way things are right now there are several other in conference games with potential.  Kansas and Baylor will square off for the first time February 1st. Despite all of the madness that has transgressed at Baylor this year they have still managed to compile the beginnings of a great basketball season. Kansas boasts some of the top players in the country in Josh Jackson and Frank Mason. An injury to Udoka Azibuke is a set back for the Jayhawks, however, and should make the interior game quite interesting being headed by Landen Lucas who has struggled thus far. Jonathan Motley is a physical presence for the Bears with 9.1 rebounds per game. Miami transfer Manu Lecomete leads the Baylor offense into battle.  he currently averages 5.3 assists and only 1.8 turnovers per game.
UCLA and Oregon will face off again on February 9th.  Their first contest ended with Dillon Brooks hitting a game winning shot and UCLA being dealt their first loss of the season. There is no reason to think that the second chapter will be any less exciting. UCLA is one of the most prolific offenses in the country, averaging 93.9 points per game, second in the country. Had Thomas Welsh not missed some time, the Bruins may still be close to 100 points per game as they were at the beginning of the season. They do not just score, though, they pass as well.  They lead the nation in total assists as a team, doing so on 66.3% of their field goals.  The Ducks, on the other hand, had a slow start after making the top five in many preseason lists. The Ducks lost to Baylor early (which does not look as bad now) and dropped their first game in Maui. They have not lost since.  In addition to their victory over UCLA, they took down the red hot, previously undefeated USC Trojans. The Ducks are beginning to look like the team they were picked to be as star Dillon Brooks returns to 100%.
After the regular season contests are over there will be so much more fun with conference tournaments and that little known tournament labeled March Madness. So if you have not yet made a New Year's resolution or you would like another one, just put more college basketball on your calendar.
You can 'Like' The Game Haus on Facebook and 'Follow' us on Twitter for more sports and eSports articles from other great TGH writers along with Greg!