You've probably heard of the controversy surrounding the Washington Redskins team name by now. It's easy to group the Redskins' name into that category of "things that need to change in 2016." I've heard the case that the name is derogatory and should be changed immediately to improve the lives of Native Americans. So, why don't I live up to my progressive roots and hop on board the name-change train?
To fully answer this, I had to do my research. I wanted to know the origin of the name as well as what Native Americans think about the name. The results surprised me and are hardly brought up in the mainstream media.
Where does the term "redskin" come from?
Words change over time. Just because there's a color in front of the word "skin" doesn't mean context, intent, and history are irrelevant. Believe it or not, many people think in this judgmental manner. It's like someone is repulsed by pancakes because they assumed right off the bat that a pancake must be a cake served on a pan.
While it can be difficult to track down exactly where and when words were first used, Ives Goddard, the linguist in the Department of Anthropology at the Smithsonian National Museum of Natural History, made a monumental discovery. Goddard determined that the original use of redskin was "from the use of red as a conventional iconic reference to North American Indians, both by Native Americans and by representatives of the Colonial European powers." He also references specific instances in which Native American chiefs referred to tribal members as redskin in the early 1800s.
Goddard even quoted Sharitahrish, the chief of the Pawnees. Sharitahrish once stated that "the Great Spirit made us all – he made my skin red, and yours white; he placed us on this earth, and intended that we should live differently from each other." Evidently, the term was used to distinguish Indians from whites.
It wasn't until much later when non-natives associated the term with the disgusting connotation dealing with scalping Indians with a bounty on their head.
Furthermore, in M. Andre Billeaudeaux's book How the Redskins Got Their Name, he mentions that "Redskin" had nothing to do with skin color, but rather red face paint in preparation for battle.
The original Redskins owner was a racist?
While most don't doubt that George Preston Marshall was probably a racist man, the common claim is that he was racist towards African Americans, not Native Americans, as evidenced by two points. First, Marshall's Redskins were the last team to integrate black players onto their roster, which didn't happen until 1962. Second, Marshall named the team "Redskins" to honor their Native American head coach, William "Lone Star" Dietz, whom was believed to be part Sioux. Dietz would often wear a feather headdress, deerskin jacket, and buckskin moccasins.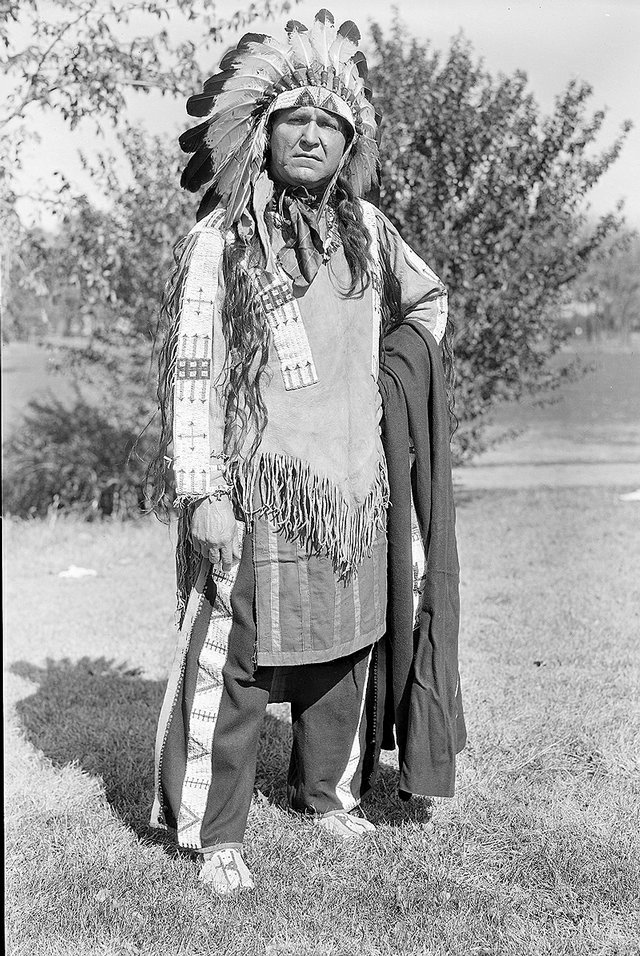 Additionally, there were a handful of Native American players on the team during the birth of the Redskins name, such as James Lawrence Johnson "Waukechon" and Louis "Rabbit" Weller.
One more point on Marshall: Does it make sense to pick a team name in honor of a race of people you hate? Doesn't common sense tell us that a team owner would only choose a team name he liked and would root for?
What about the Redskins logo?
The logo was designed by Native Americans. In 1971, Walter "Blackie" Wetzel, President of the National Congress of American Indians and Chairman of the Blackfoot nation, highly encouraged the Redskins to replace the "R" on the side of their helmets. He suggested instead the image of the Indian chief that it is today. Inspiration for the logo stemmed from photographs of Wetzel's own reservation. The logo was changed to honor Wetzel's vision for a symbolic image of pride, strength, respect, and dignity.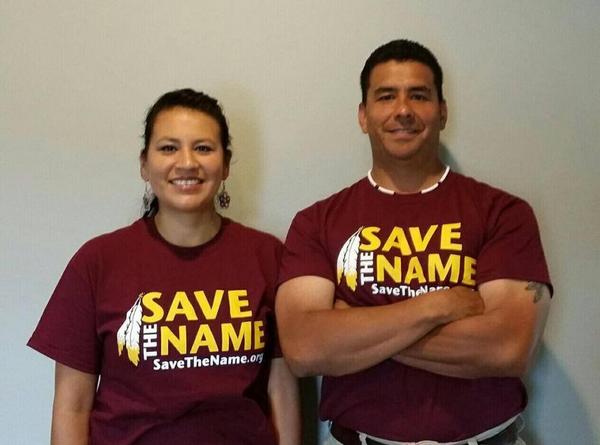 What about the mascot?
Contrary to what some may think, the Washington Redskins don't actually have a team mascot. There's just the Redskins logo of a Blackfeet chief. Some may have mistaken the late Chief Zee, who sadly passed away earlier this year, as the team's mascot. However, he was more like a fan-favorite icon who fans liked to take pictures with.
Redskins is a dictionary-defined slur?
This is an exaggeration. One dictionary may define redskin as "derogatory" or "usually offensive" but never "racial slur." Secondly, several dictionaries published over the decades define redskin as something neutral or positive. Take a look at this Oxford Universal Dictionary published in 1933, the year the Redskins were named.
Would you go up to Native Americans and call them "Redskins"?
There's a lot to dissect here. Unless I see people dressed in burgundy and gold on Sundays or players like Kirk Cousins and Ryan Kerrigan, I wouldn't. Why does referencing "Redskin" automatically spill over into the culture of Native Americans, as if everyone today thinks of a Redskin as anyone other than a football player? Respect is a virtue; I would call people by what they would prefer to be addressed.
Let's not forget the most recent polling from the Washington Post: 90% of the Native Americans are not offended by the Redskins team name. This outcome hasn't changed from the 2004 Annenberg poll which also concluded that nine out of 10 Native Americans are not offended by the name. Furthermore, according to abqjournal.com, "more than 7 in 10 said they did not feel the word "Redskin" was disrespectful to Indians." Even more interesting is that eight in 10 "said they would not be offended if a non-native called them that name."
But the polls are conducted poorly?
I can see why people would have a problem with a questionnaire that polls self-identified Native Americans. However, where are the polls showing the contrary? Nearly every poll indicates that 70-90% of Native Americans either don't mind or do like the name. Would better phrasing and polling methods really tip the scale that drastically? Supporters of a name change haven't corrected all the supposed flaws from the multiple national polls and conducted their own polls.
Secondly, many Native Americans whom are against the name also self-identify. Thus, how does one accurately measure which Native Americans hold the most credibility?
Among many more tribal members who have expressed support of the Redskins is Robert Green, chief of the Patawomeck Tribe in Virginia. He claims that, "about 98 percent of (his) tribe is Redskins fans, and it doesn't offend them."
Redskin is the same as the N word?
There's a huge reason why I spell out and say "Redskin" and don't spell out or say the actual N word. The N word was forced upon blacks from outside their community. There are no sports teams called the N word either.
Redskin was, and still is, used by tribal members to refer to one another. Tony Woods, a member of the Chippewa Cree tribe said passionately, "I'm proud to wear the Redskins logo…(it's) associated with the team…we do call ourselves "skins" too, which is derived from "Redskins."
Also, there are over 60 high schools in the country that use Redskins as their team name. Take the Red Mesa High School for example. Their student body is 99% Native American, nearly all coming from the Navajo nation. The student government president said the Redskins name is "not a racist slur if it originates from a Native American tribe….It's always used in the context of sports."
Then there's Wellpinit, a high school populated with 91% of students from the Spokane Tribe of Indians that has been home of the Redskins for 107 years. I am in no position to tell these high schools to change their team names when the students are proud to be Redskins.
So, what now?
It would help to ask ourselves, what exactly is the problem? Is the problem the name of a football team? Is the problem Native American imagery/mascots in all sports? Is the problem that non-natives are dressing up in Indian apparel? Another question that begs an answer is, what would be a proper way to show that we would like to honor Indian heritage, strength, and unity? Is it even possible to do so in sports or pop culture without being misconstrued for racist motives?
Furthermore, what would really be the politically correct thing to do? Assume that a term is a blatant slur to all members of the group, or ask those group members what they think of the name to find out the truth? Which approach sounds more decent and respectful?
As controversial an owner as he is, Dan Snyder created the Original Americans Foundation. Within this nonprofit organization, Snyder and his team have already provided various resources and initiated several service-oriented projects on reservations.  OAF also donated $3.7 million to more than 20 tribes.
Instead, what we should be focusing on improving, and what numerous Native Americans have brought up, are the problems directly affecting Indian reservations. Which problems? Poverty, poor education, child mortality, teen pregnancy, suicide, gambling, alcoholism, and unemployment just to name a few.
Of course not all Native Americans are for or against the Redskins name. They are a split community, just like most communities. A name change could prove to be a domino effect, pressuring the Chiefs, Indians, Braves, Seminoles, and Blackhawks to change their names too.
I want to be clear here: I recognize that many people have a problem with the name. I don't believe it is just and noble to ignore the voice of the 10%, or 30% depending on the poll, who do have a problem with the name. I also don't condone others telling a group of people to not be offended by something. We have to think about where all people stand on this debate and the Native Americans who like the name seem to receive the least attention.
If absolutely nothing in this article has phased you, let me leave you with this: If the name changes, what do you tell all of the Native Americans who love the Redskins name?  Do you tell them to get over it? Native Americans are a diverse group, like any ethnic group. These are Americans who would be offended if the name were to change. If you're in favor of a name change, it would be unwise to tell these people to get over a name change without contradicting yourself and sounding hypocritical. It is impossible to make everyone happy if our only options are to keep or change the name. However, with this much Native American support or indifference to the whole issue, would a name change really fix problems on reservations?
You can 'Like' The Game Haus on Facebook and 'Follow' us on Twitter for more sports and eSports articles from other great TGH writers along with Michael!
"From Our Haus to Yours"