One of the worst kept secrets in NASCAR over the past few months or so has been Team Penske driver Brad Keselowski's move to Roush-Fenway Racing. Rumors and leaks had been popping up suggesting the long time driver of the #2 was going to depart Team Penske. Roush-Fenway has not been amongst the most competitive teams in NASCAR, but this recent news has strong potential to change that. Team Penske meanwhile is left with a big hole that needs to be filed.
Driver/Part-Owner Brad Keselowski
On July 20, it was officially announced that Brad Keselowski would take on a driver-ownership role with Roush-Fenway Racing. This move had been rumored for months, but has now been made official. Keselowski's contract with Team Penske was set to expire at the end of this season. So, many had wondered where Keselowski would drive in 2022, now there is a definitive answer.
Keselowski is one of the most skilled drivers on the grid and he is leaving one of the best teams. Now as a driver-owner of Roush-Fenway, Keselowski most likely hopes to propel his new team into championship contention. Keselowski will replace the current driver of the #6, Ryan Newman. Newman is now speculated to take a part-time role with Roush-Fenway.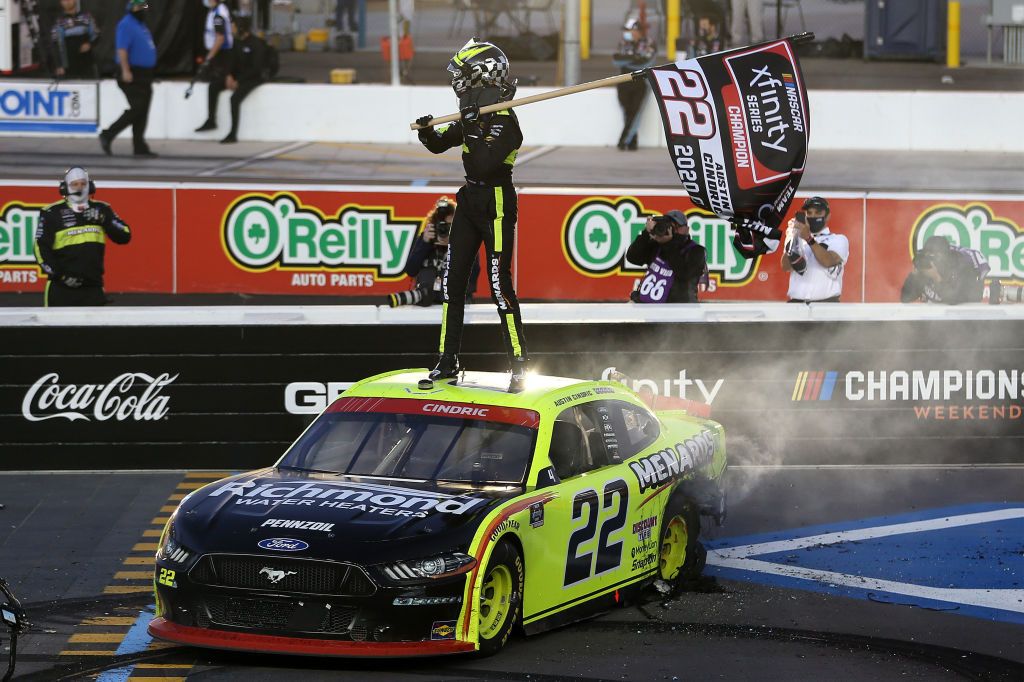 Who Will Drive the #2 At Team Penske?
Keselowski had been driving in the NASCAR Cup Series for Team Penske for over a decade. He drove #2 car for Penske to a championship in 2012. Needless to say, Keselowski is leaving a big hole at Team Penske. The team now must somehow fill that void.
But luckily for Team Penske, there are already two prime candidates within the team. One being the veteran, Matt Dibenedetto. Dibenedetto currently races the #21 for Wood Brothers Racing which has a partnership with Team Penske. Because of this partnership, it would be easy to move Dibenedetto to the #2 car.
However, Dibenedetto most likely is not Team Penske's first choice. This is because of Team Penske's Xfinity Series Driver, Austin Cindric. The 22-year-old from Columbus is currently the defending Xfinifty Series Champion. The young Cindric certainly has already proven that he has the skill to drive at the top echelon of NASCAR. He without a doubt is the most likely candidate to replace Keselowski in the #2.
Looking Forward
Keselowski moving to Roush-Fenway has the potential to create some very interesting championship battles going forward. With another team potentially in the mix, the pressure would be put on the current top NASCAR teams. In the end, the biggest benefactors of this move may just be NASCAR fans. While NASCAR does not necessarily lack in parity from year to year, having more of it only helps increase the tension in the sport.
The move also opens the door for Team Penske's next potential star driver. If Cindirc is to be called upon to drive the #2, he will join the company of Joey Logano and Ryan Blaney, two of the best drivers in NASCAR. With new name at Penske, that means a new name in the championship battle. And of course, that means even more parity and tension for NASCAR fans.
Thanks for reading about NASCAR! Info provided by NASCAR.com. You can like The Game Haus on Facebook and follow us on Twitter for more sports and esports articles from great TGH writers like RJ!
'From our Haus to yours'