This article was inspired by my mother's past battle and continual display of strength.  It is also dedicated to the loving memory of Tasha Muhleisen.
This weekend, Major League Baseball will celebrate Mother's Day by having its players and coaching staff wear pink for breast cancer awareness, an action mirrored by the NFL every October.  Each year, several thoughts go through my head when I see these professional athletes and celebrities showing their support for the cause.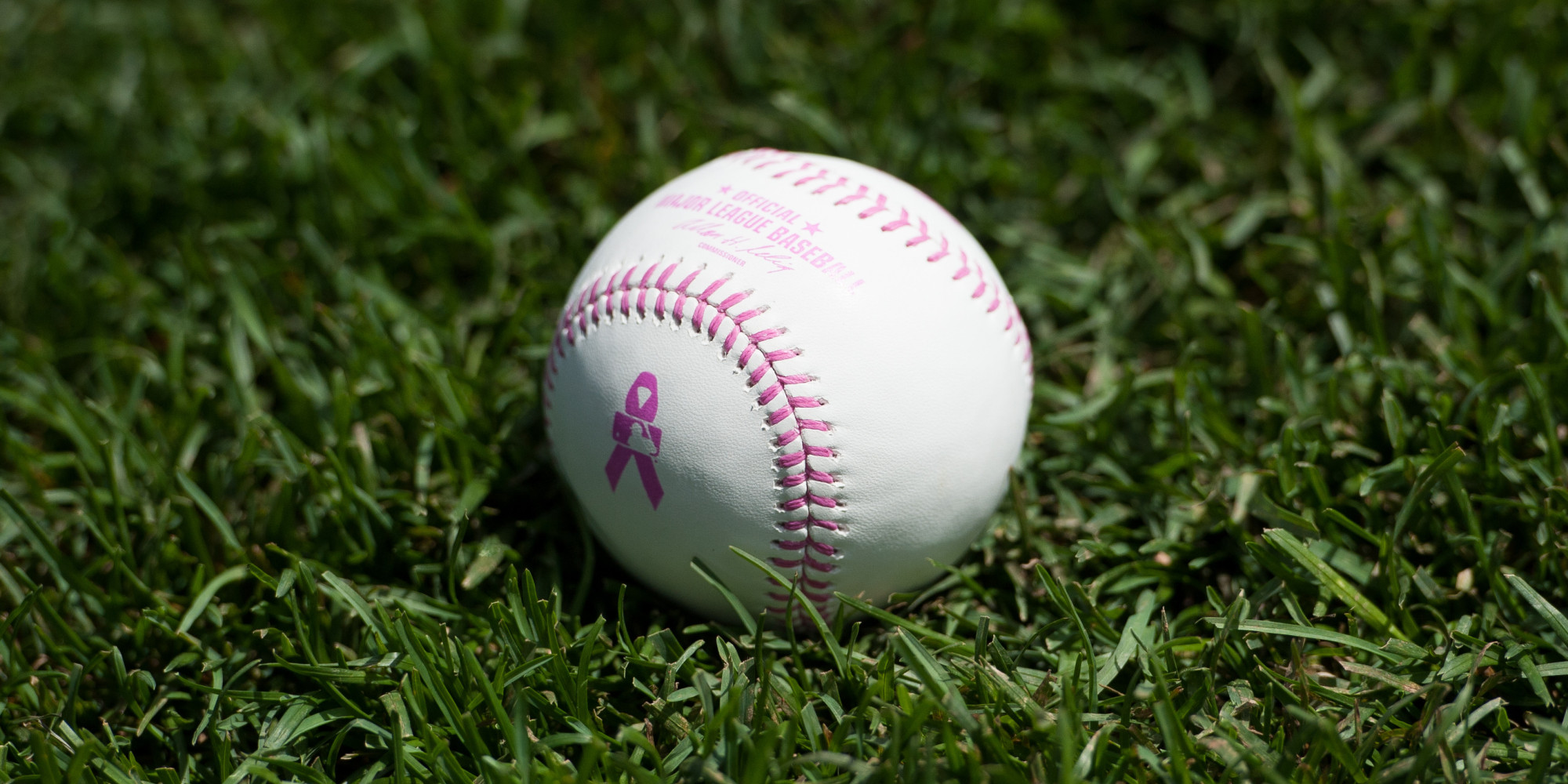 For some people, breast cancer is reality, not just a marketing or PR campaign.  For some, it's not about stats, campaign funding or a particular color.  It is about the human element.  People struggle with this disease. They fight it. Some die from it.  Looking at this from a certain perspective, one could easily slip into a somber and downtrodden mood.  However, there is something powerful at work here, and it very much relates to my own experience with breast cancer.
The power of this campaign is immense, as athletes have a huge influence.  When LeBron James tweets something, sports fans everywhere try to look behind the words that he wrote for the true meaning.  So when thousands of athletes deck themselves out in pink every year, people pay attention and donate en masse.
But there's something more at work here than collecting breast cancer research funds: strength and support for patients and their families.  No one can tackle this disease without the support that these campaigns show.
I was very young when my mother was diagnosed, and I did not understand what was going on. The whole family was scared, but my mother wasn't— or at least, she didn't show it. At a towering 5-foot-1 (with shoes), this Italian woman is not the general picture of how strength is depicted, but she lived and breathed the strength that it takes to beat this disease.  Despite the odds, she pressed forward one day at a time, and conquered the demon.  However, she did not do it alone.  Our family was there the whole time.  We showed her support in any way that we could.  Today, I do the same whenever I see someone wearing the easily recognizable pink symbol.  I proudly tell them about my mother's story in hopes that it provides them some solace and hope.
When I watch a football or baseball game in which the players are wearing pink, I see the same kind of support that got my mother through her battle with breast cancer. It's more than a simple acknowledgment of the disease that drives research fundraising and convinces women to get mammograms; it's a tangible sign that your favorite athletes and teams are declaring in a powerful voice: We are with you. Pink jerseys sell not just because of how they look, but because of the statement they make: we are with you.  You see, this is not just a money-making campaign.  Even if that is one of the biggest goals of these moves, there is a general humanitarian outcome as well.
And because we're seeing some of the strongest men and women in the world acknowledging this disease, we're reminded that breast cancer can touch anyone's lives and humble anyone's body—even professional athletes.  The same physical, mental and spiritual strength my mother displayed as she fought and won her battle against breast cancer can be seen in the determination of the athletes (and leagues) that bring attention to the disease today.
So wherever you are reading this—wherever you are in your battle—just remember to stay strong.  When I see athletes wearing pink, I cannot help but smile.  It reminds me of breast cancer's gruesome power, but also of the awesome power of human beings. After all, if a little Italian woman can face down breast cancer and win, we can accomplish anything with the right support.