Stanley Cup winning head coach Barry Trotz has denied a contract extension from the Washington Capitals. Trotz believed that the extension that was offered was below his value and decided to move on. This makes the Capitals and the New York Islanders as the only teams with no head coach.
"We are obviously disappointed by Barry's decision, but would like to thank Barry for all his efforts the past four years and for helping bring the Stanley Cup to Washington. Barry is a man of high character and integrity and we are grateful for his leadership and for all that he has done for our franchise," the Capitals said in a statement.
After winning this year's Stanley Cup, a two-year extension and a $300,000 increase in salary was set for Trotz according to TSN's Pierre Lebrun. The increase in salary would only make it at $1.8 million, which is below market value for an NHL coach.
Due to that low salary, it is expected that Trotz wants to be one of the highest-paid coaches in the NHL. The highest-paid head coach in the NHL is currently Toronto Maple Leafs Mike Babcock with a $6.25 million contract.
Trotz spent the last four seasons with the Capitals posting a 209-84-35 record, which is the best record by any head coach in the past four years. Trotz is currently fifth all-time in wins in NHL history and could earn a big contract due to his impressive resume.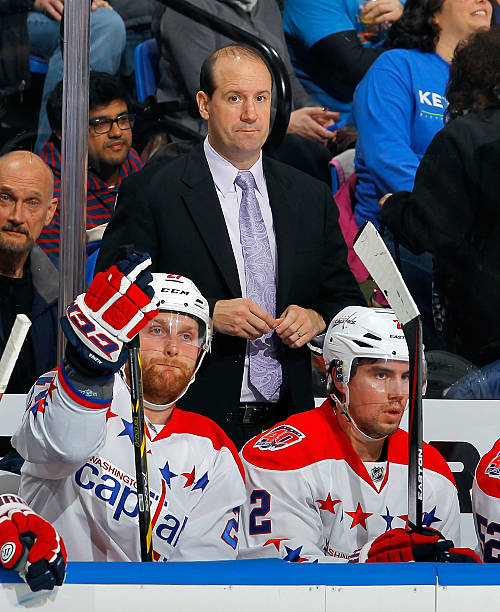 What's next for the Capitals?
The Capitals are most likely to promote Associate Coach, Todd Reirden, to be the new head coach.  Reirden became an assistant coach for the Capitals in 2014 after being assistant for the Penguins. Last off-season the Capitals did not allow teams to interview Reirden.  According to Nick Kypreos, the Arizona Coyotes, Buffalo Sabres and Florida Panthers were interested in hiring Rierden as head coach.
This will be a busy off-season for the Capitals with Jay Beagle, John Carlson and Devante Smith-Pelley becoming unrestricted free agents. The Capitals are expected to make several roster moves if they want to be back-to-back Stanley Cup Champions. 
You can like The Game Haus on Facebook and follow us on Twitter for more sports and esports articles from great TGH writers!