This week the 2022 Formula One Azerbaijan Grand Prix will take place at the Baku City Circuit in the capital city of Azerbaijan, Baku. After the rain brought chaos to Monaco, Baku will look to continue with its signature brand of street circuit chaos. Heading into the race though, there are plenty of storylines to look at. Here are just a few major storylines for the 2022 Formula One Azerbaijan Grand Prix.
About the 2022 Formula One Azerbaijan Grand Prix
The 6km (3.73 mile) street circuit will run through the city, along the Caspian Sea and feature two DRS zones. The 51 lap race will be live on ESPN at 7 a.m. on Sunday, June 12 and on F1TV.
Sergio Pérez Going For Back-To-Back Wins in Baku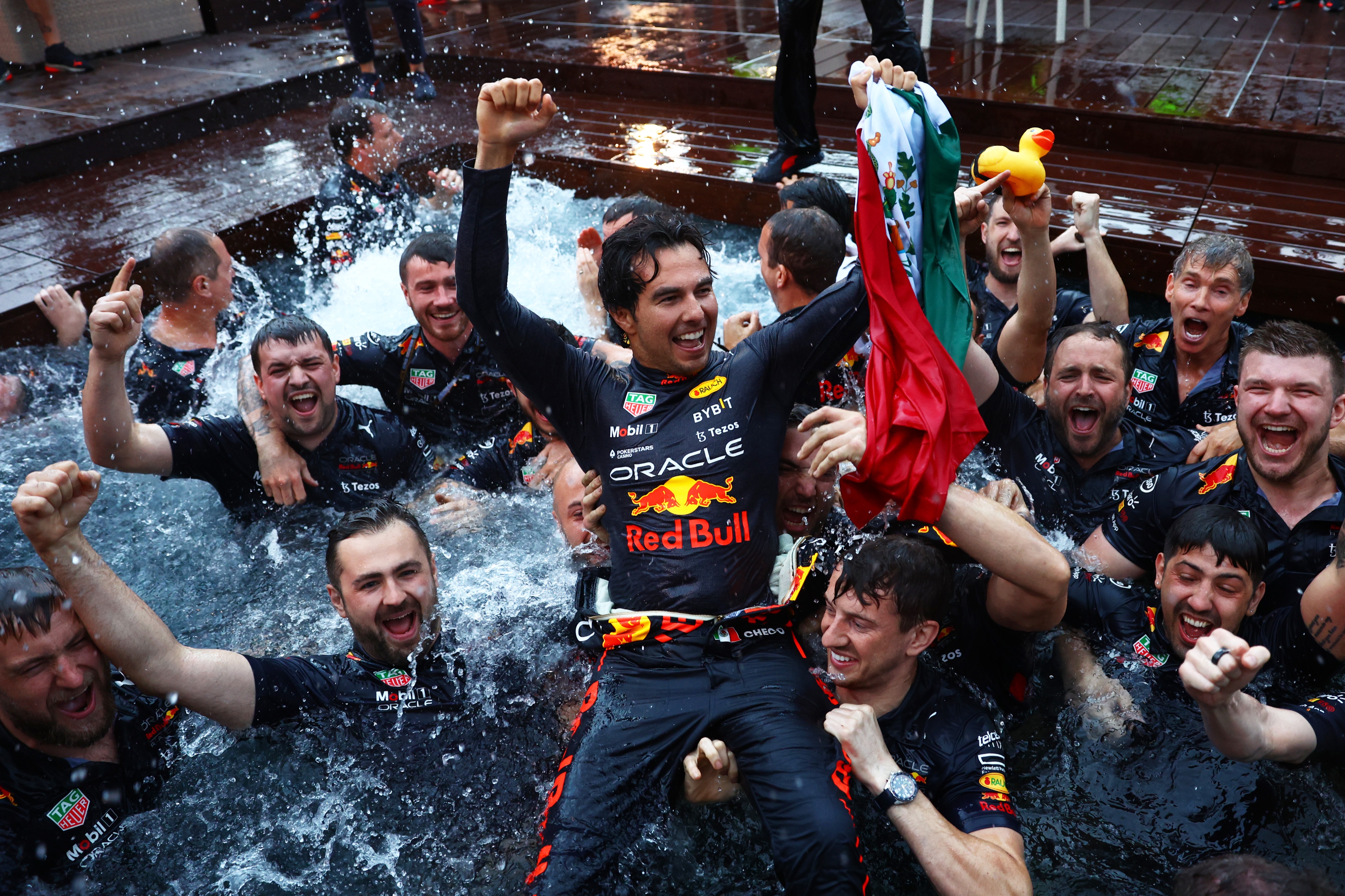 Everything is turning up Checo right now. After winning the Monaco Grand Prix in tense fashion this past week, it was announced last Wednesday that he will continue racing for Oracle Red Bull Racing through 2024. With a contract extension and a race win in his back pocket, Sergio Pérez returns to the Baku City Circut with dreams of going back-to-back.
Last season, Pérez won a chaotic F1 Azerbaijan Grand Prix after his teammate Max Verstappen crashed and Lewis Hamilton locked up when the race restarted. A win in Baku would do everything to change the perspective on where Pérez stands this season. He would be the third driver to claim consecutive race wins this season and the first driver to win at the Baku City Circuit twice. Most importantly though, a Pérez win could bring chaos to the Driver's Championship. Even if Charles Leclerc finishes second, Pérez can vault ahead of Leclerc by winning the race. This is Checho's chance to prove he deserves to be in the conversation for the title, hopefully, he doesn't bin it into the wall.
Leclerc Looking To Bounce Back From The Mishap in Monaco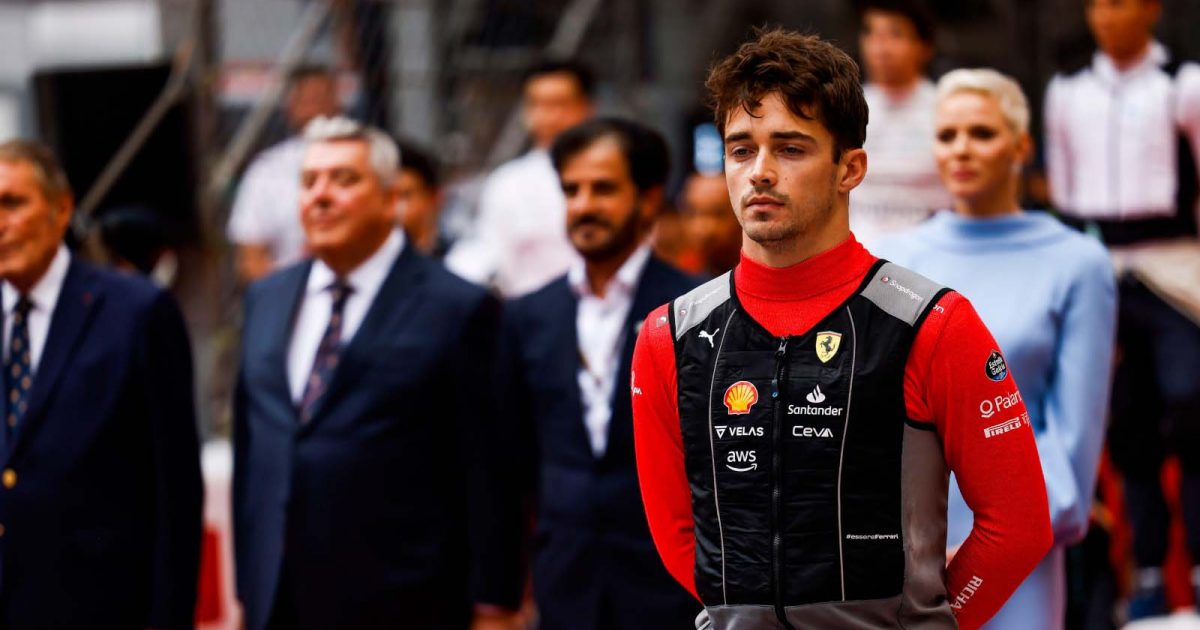 To call Charles Leclerc's fourth place finish at Monaco a disappointment would be an understatement. The Monegasque driver dominated all three practice sessions and qualifying ahead of the race, yielding him pole position for race day. He was even in a great position to win his home race before Ferrari absolutely botched his pit stop strategy. He did manage to finish the race, his first-ever race finish in his home country, but it was in 4th place. Leclerc was noticeably upset, especially on the radio during and after the race. The last time he finished a race and didn't make the podium was the Imola Grand Prix, where he finished 6th. He followed that up with a 2nd place finish in Miami. Will Leclerc bounce back like in Miami or will his season go into a tailspin. This weekend will be an indication of that.
Hamilton Returns To One Of His Best Circuits
After a full Jekyll and Hyde act the last two races, Lewis Hamilton will return to a circuit he has performed excellently at over his career. In his career, Hamilton's average finish at the Baku City Circuit is 5th place. That is a loaded statistic though. Last season, Hamilton finished 15th at Baku following a lock-up on the race restart with two laps left. If he didn't lock up, he would have finished on the podium, if not won the race. A podium finish last year would bring his average finish in Baku down to third place.
The seven-time world champion showed the speed and potential of Mercedes' upgrades in Spain. Now returning to something that resembles an actual racing circuit, Hamilton could very well finish on the podium. He is only one Ferrari or Red Bull slip up away from his first podium since the season-opening race in Bahrain.
The Rising Pressure On Second Drivers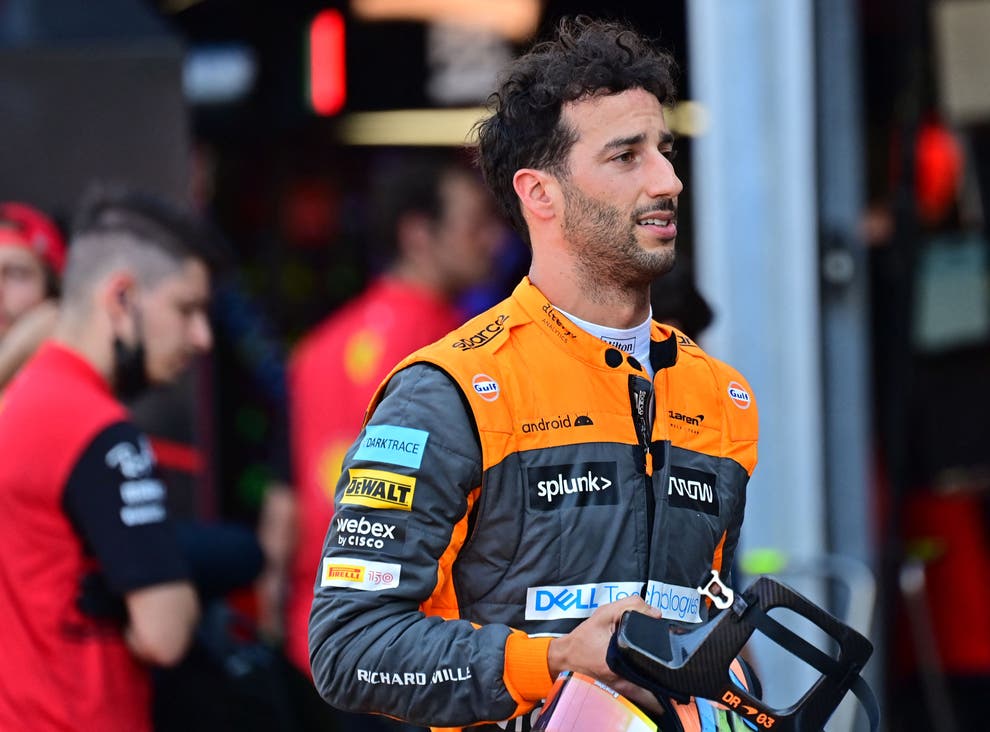 With the season a third of the way done, conversations have begun around where drivers stand inside their teams. In a multi-million dollar sport where mistakes can cost millions of dollars, the scrutiny an underperforming driver can be under is immense. No three drivers have more eyes on them right now than Haas' Mick Schumacher, Williams' Nicholas Latifi and McLaren's Daniel Riccardo. All three drivers have not only performed below expectations this season but are actively hurting their teams. Latifi is the worst driver in Formula One and will almost certainly be replaced at the end of the season when his contract expires, if not earlier. Schumacher has improved as the season went on, but his massive crashes and failures to finish in the points are starting to mount up. Lastly, there is fan-favorite driver Daniel Riccardo. 
The Australian driver has been a staple of F1 since his debut in 2012, but that may soon be coming to an end. He is significantly underperforming his teammate Lando Norris, something a team like McLaren can not have if they want to contend for the Constructor's Title. While he may still have another year left on his contract, that has not stopped rumors from swirling around a departure sooner rather than later. McLaren Racing CEO Zak Brown has not been shy to speak about the reality of the situation. When asked about the Riccardo situation, he bluntly said how Riccardo has "generally not kind of met his or our expectations". Those words combined with below-average performances have Riccardo's F1 career hanging off the edge of a cliff heading for disaster.
Need More?
What do you think? Tell Christian about other potential storylines on Twitter at @TheWiz_SPM.
Follow The Game Haus for more sports and esports coverage.
Twitter: TGH Sports
Facebook: The Game Haus
"From our Haus to Yours"