Friday night Ubisoft announced their plans for a Rainbow Six: Siege World Cup in 2021. This is nothing new in esports. Overwatch and PUBG both have their own versions of this event, the Overwatch World Cup and the Nations Cup. They view this as a way to settle "which country or region truly is the best at Rainbow Six Esports?"  Even though rosters will not be known for a few months, it is still interesting to speculate about who could be on the rosters and where the teams may stand globally. That is what is going on here. This is a ranking of the top nine potential World Cup rosters.
Just a reminder, no more than two players from any single Rainbow: Six Siege team can represent their country. Sorry France, you can take the whole BDS roster.
9. Finland
Roster: Kantoraketti, Unno, Slebben, Sha77e, Bounssi
This team may as well be a reincarnation of the ol ENCE eSports lineups. G2's Kantoraketti and Unnomeister are two of Europe's premier players. They boast a deep, dynamic hero pool and can carry any game necessary. Joining them is Slebben from the Susquehanna Soniqs. After arriving to NAL Stage One late because of visa hell, Slebben was one of the best players in the league sporting a 1.23 player rating. Joining this trio will be a few classic Finnish players. Sha77e will join Unnomesiter and Kanoraketti to grab a World Cup with his ex teammates. Meanwhile, Bounssi will join his former teammate Sha77e and complete the Finish super team. Their ceiling is not as high as other teams, but their floor isn't as low.
8. Australia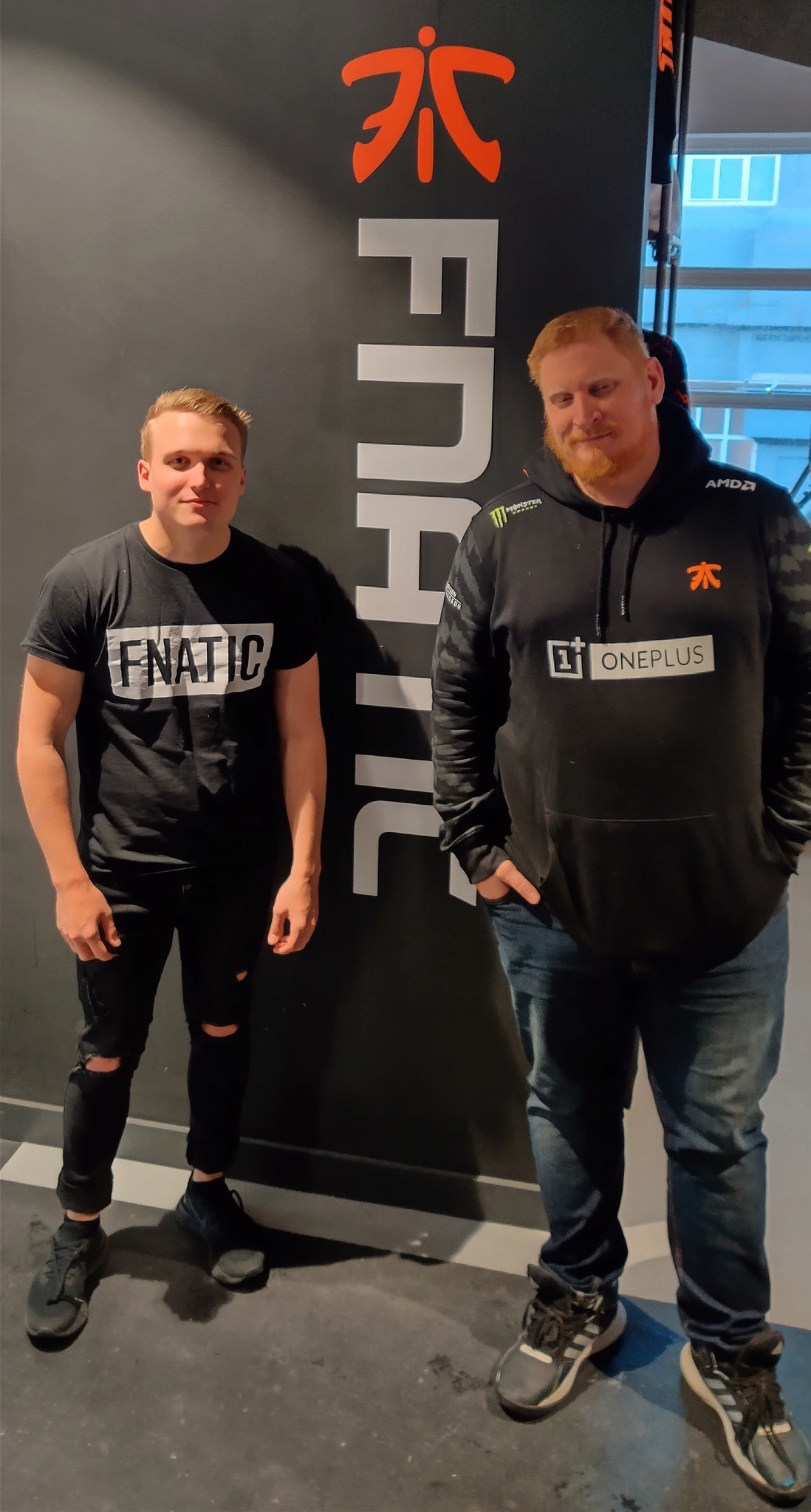 Roster: Virtue, Mag, Lusty, Emorin, Dino
This team has massive potential to do damage. Virtue proved himself of Fnatic and is now on G2 performing very well in EU. Ontop of him you add his former Fnatic brothers Mag and Lusty. Mag would up the fragging potential and would IGL while Lusty would play support. Lastly, you add the two best players in the Oceania region. Emorin was the best player on the Wildcard team that won the Oceania Major last month sporting a 1.28 player rating. Dino from the Pittsburgh Knights posted the highest K/D in that major and was a big reason that roster made it to the finals. Australia is a sleeper team.
7. Canada
Roster: Canadian, FoxA, Silent, Stormz, QrTz 
Team Canada can't exist without the madman himself Canadian. He is one of the best IGLs in the history of the game, just won SI 2020, and is on one of the best teams in the world. Alongside him will be FoxA, another mainstay of this game since its inception. Both players have tons of experience and can help lead the young bucks with them. Silent, QrTz, and Stormz are three of the best players from the new Canadian Division in the NAL. They all rank in the top five of K/D and player rating in the Canadian division. It was sad leaving Flynn off this team, but it was for the best. This team's ceiling is high, but can it reach that ceiling.
6. Germany
Roster: Aceez, Drvn, Prano, Cryn, Ripz
These German Juggernauts will be looking for blood. Aceez is an obvious addition, after all he is one of the premier fraggers in the entire world. By his side will be Drvn, Prano and Cryn. All three players had successful opening stages to EUL and will look to continue their success. Drvn is an interesting case to look at for this roster. He is potentially this roster's 4th fragger but also showed during EUL he can flex onto more supporting roles like Clash. Ripz is the last piece to fit this roster. He is the best German support player out there. He had the second highest player rating on Rogue during EUL while playing mainly hard breachers. This roster is ripe with fragging power
5. United Kingdom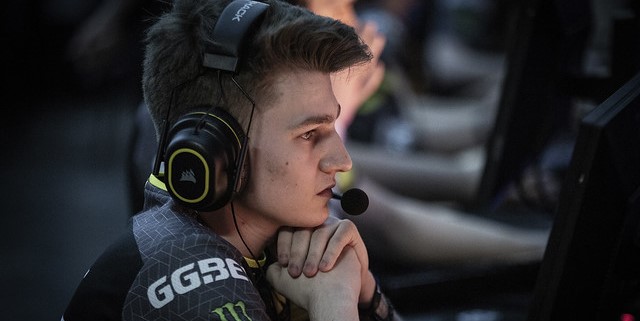 Roster: CTZN, Doki, LeonGids, Kendrew, Xumi
This roster is spicy. Not only do they get Doki, but they also get CTZN. The former teammates on NaVi will jump at the opportunity to reunite and wreak havoc on the world. The beautiful part about CTZN being on this roster is that he is more flexible than before after spending time on G2. He can now flex across multiple different fragging roles that he never played on NaVi. Those two are joined by LeonGids, Kendrew, and Xumi. LeonGids is one of the most underrated players in Europe and it was great seeing him do well in EUL this past stage. Kendrew is one of the best support players in Europe and has the stats to back it up. His K/D and player rating rank top ten in all of Europe, second best of all EUL support players. The last player on this roster is somewhat of a wild card. Xumi is a fragger in the ESL Premiership for Audacity Esports. He provides more firepower to an already strong roster. If Doki rebounds in stage two of EUL then this team may be number four.
4. Russia
Roster: ShepparD, Scyther, P4sh4. Rask, SmashByAsh
This team is a combination of two eras; the Old Russian Machine and the New Russian Machine. Team Russia likely takes Sheppard and one of Dan or Scyther. In this case they keep the core of Team Empire and choose Sheppard and Scyther. Both players are beyond talented, especially ShepparD who is maybe the best support player in all of Siege. Scyther is a great player in his own right. He stepped out of Joystick and Karzheka's shadows to be the top fragger on his team.
One lethal duo deserves another, and that is exactly what Team Russia gets in P4sh4 and Rask. Virtus.Pro's top two players. This young duo are the main reason this roster was able to surpass Team Empire to become the best team in Russia. They cover a massive amount of operators while not being selfish.
The final player is an interesting one. SmashByAsh plays for Winstrike Team who finished third in the last season of the Russian Major League. Not much is known about the Russian teams outside ones in EUL, but Winstrike is one to take note of. Their most notable player is SmashByAsh who also has a big operator pool and a penchant for kills. Why not keep up the theme and add another fragger?

3. France
Roster: Shaiiko, Renshiro, Shiinka, BiBoo, P4
If France could take the entirety of BDS they would, but they can't. Instead, they'll take two of the best parts from that roster. Shaiiko is the obvious inclusion on this roster. He is one of if not the best player in the entire world. His mechanical abilities are unmatched and he is a must kill in every game. If he gets paired with BiBoo that is a very talented fragging duo. During the opening EUL stage, BiBoo was the bright spot on an otherwise disappointing performance by Team Vitality. The most divisive choice on this roster is to go with Shiinka and Renshiro over BriD and someone else. While BriD is the best French support player, Shiinka performed very well in his EUL debut and can provide something similar to BriD, he is just not as good of a fragger. That leaves room for Renshiro to come into the roster from BDS along with Shaiiko. Renshiro is one of the most underrated players in all of EUL. His numbers don't tend to be explosive, but his clutch potential is out of this world. He exploded once again during the EU Major where he had the highest player rating in the whole tournament. He feels like a must pick. The last guy to join the team is P4. P4, Shiinka's teammate, is a great option to pair with Renshiro. Both have very safe floors, though Renshiro has higher peaks. This roster has an extreme amount of talent, so anything short of a top four finish would likely be a disappointment.
2. Brazil
Roster: Muzi, Paluh, Pino, Psk1, FelipoX
Brazil has such a breadth of talent it is hard to not have them in the top three. There is an argument for taking an entire roster like France did, but there is a better option. The first two players to join this roster have to be Muzi and pino. Not only were they part of the NIP team that finished second at the 2020 Six Invitational, but they are consistently at the top of Brazilian Siege statistically. They had top four ratings in both the Brazilian Major and the regular season just a month ago. The next player that has to get added is Paluh from Team Liquid. He is a one man wrecking crew who is the lone player regularly fighting Muzi and Pino for the top rating in Brazil.
This next one may be controversial, but it would be psk1. Yes, Brazil is known to frag more than they plant, but psk1 is the best support player in Brazil. He not only can consistently get plants down but his floor is much higher than someone like Kamikaze. The last person to join Team Brazil would be FelipoX. It is hard to leave S3xyCake off this roster because of his great Montagne play, but FelipoX opens up a world of possibilities. He has a massive operator pool that covers the likes of Doc, Goyo, Wami, Capitao and many other operators. That level of flexibility is something that an already deadly lineup like this can't pass up.
1. USA
Roster: Beaulo, Fultz, Rampy, HotanCold, Iconic 
Team USA could probably fill three rosters for this event. Some combination of the DarkZero, TSM and SSG rosters is a top two to three team in this event easily. HotanCold is likely a lock for this roster if he keeps performing the way he does. He is the best US support/hard breacher that not only has proven himself to be capable in international play but is able to put up a 1.00 or better rating. Not many supports can do that. Beaulo feels like an automatic inclusion because he is arguably the best player in NA. Not only are his mechanics insane but he is very flexible and can just carry any map. Joining those two would be SSG's dynamic duo of Fultz and Rampy. Rampy was the star of the 2020 Six Invitational while Fultz just consistently frags no matter what operator he is on.
The last spot is by far the hardest to choose. There are so many good options to pick from. While the likes of Hyper, Ecl9pse, Merc and Mint all come to mind, but Iconic is a compelling option. Despite the Sonics performance last stage, Iconic became a very interesting player going forward. He not only had one of the five best K/Ds in all of NAL, but he had the 6th best player rating too. He is maybe the next young NA star in the making. His teammate Easilyy was in consideration, but Iconic provides too much upside.
Need More?
What do you think? Tell Christian on Twitter at @TheWiz_SPM.
Follow The Game Haus for more sports and esports coverage.
Twitter: TGH Esports
Facebook: The Game Haus
"From our Haus to Yours"