Much like The Undertaker, Korean PUBG is returning with a vengeance. After the Chinese team Infantry Clan won PCS: Asia One, the Korean teams are looking to bring the crown back to where it belongs. But first, six teams must qualify for PCS: Asia Two. Here's the preview for the next three weeks of Korean Qualifiers for PCS: Asia Two.
Where to Watch and Details
The PCS: Asia Two Korean Qualifiers will happen across the next three weekends. On the next three Fridays and Saturdays at 5 AM EST (2 AM PST), the teams will compete in five matches per day with traditional scoring. At the ends of the three weeks, the teams with the six highest point totals move on to PCS: Asia Two.
The matches will be streamed on twitch.tv/pubgkorea_en with Clinton "Paperthin" Bader and Tom "Bench" Kim on the English cast. Be sure to tune in to see some of the best PUBG in the world.
Top Teams
Gen.G
For the longest time, Gen.G were considered the best team in Korea, maybe even the world. During PCS: Asia One though they did not look worthy of either moniker. Not only did they not win or place top four, but they finished fourth among the Korean Teams. Their seventh-place finish was uncharacteristic for the most dominant organization in PUBG history. This is one of the most talented rosters in the world with arguably the best player in the world. They should easily requalify and be hunting for redemption come PCS: Asia 2.
Element Mystic
Element Mystic typically won't win many games, but they are consistently around at the end of games. Makne, Lash, KiraV, and K1nch are all very talented at their respective roles and know what to do. While they did not have an amazing performance at PCS: Asia One, they were not expected to win. EM is a team that should make it back to PCS: Asia based on their consistency.
Griffin
This year Griffin are the rising power of Korean PUBG. Much like Team Quadro, this team rose to prominence during the PGS: Berlin Qualifiers. A second-place finish there lead to multiple top-three finishes including two wins so far this year. This roster is full of players who started playing competitively during 2019, but don't let that distract you from their talent. The duo of 2tap and 2heart have a massive impact on any lobby they are in. Asura and Minsung join them as two very talented players who fill out the roster with arguably the highest fragging capability in this lobby.
Team Quadro
Team Quadro are by far the most interesting and sneaky team of 2020. Until this year they were one of those orgs that people love, but didn't win much. Then the turnaround began with the PGS: Berlin Korean Qualifier where they finished fourth overall. That qualified them for what would become the PCS: Asia Charity Showdown. Since then they finished top-four, including one win, in the Battlegrounds Weekly Series. That isn't even talking about how they finished fourth in the Charity Showdown and second in PCS: Asia One. Renba, Yacha, Yeowook, and Dlaks all can frag and have great teamwork. This team has been remarkably good and that should continue. If they do not make it to PCS: Asia Two that would be very disappointing.
Bubble Teams
OGN Entus
The fourth-place kings are looking to make it back to PCS: Asia once again. Indigo, kAyle, Under and Seongjang are experienced players who have had success at the game's highest level. The only reason they are not in the top tier is that they have a tendency to fold after they lose a member. When they are four strong towards the end of a game, they are one of the best teams at executing final circles. They should make it, but don't count out some bad games.
Team VSG
VSG is one of the most volatile teams in the region. This rosters' peaks are some of the highest in all of PUBG. Their level of aggression combined with gun skill is almost impossible for any team to match. That being said, their aggression commonly comes back to bite them. While they finished first and second twice each during PCS: Asia One, they finished last or tenth in seven of their twenty finals matches. Wick2d, Hulk, and Menteul all have massive clutch potential while Foxy has replaced Starlord on this roster. Those four players are so good, but they still added another great player to the roster in DG98. If they can be more consistent, they can be the best team in the world.
Contenders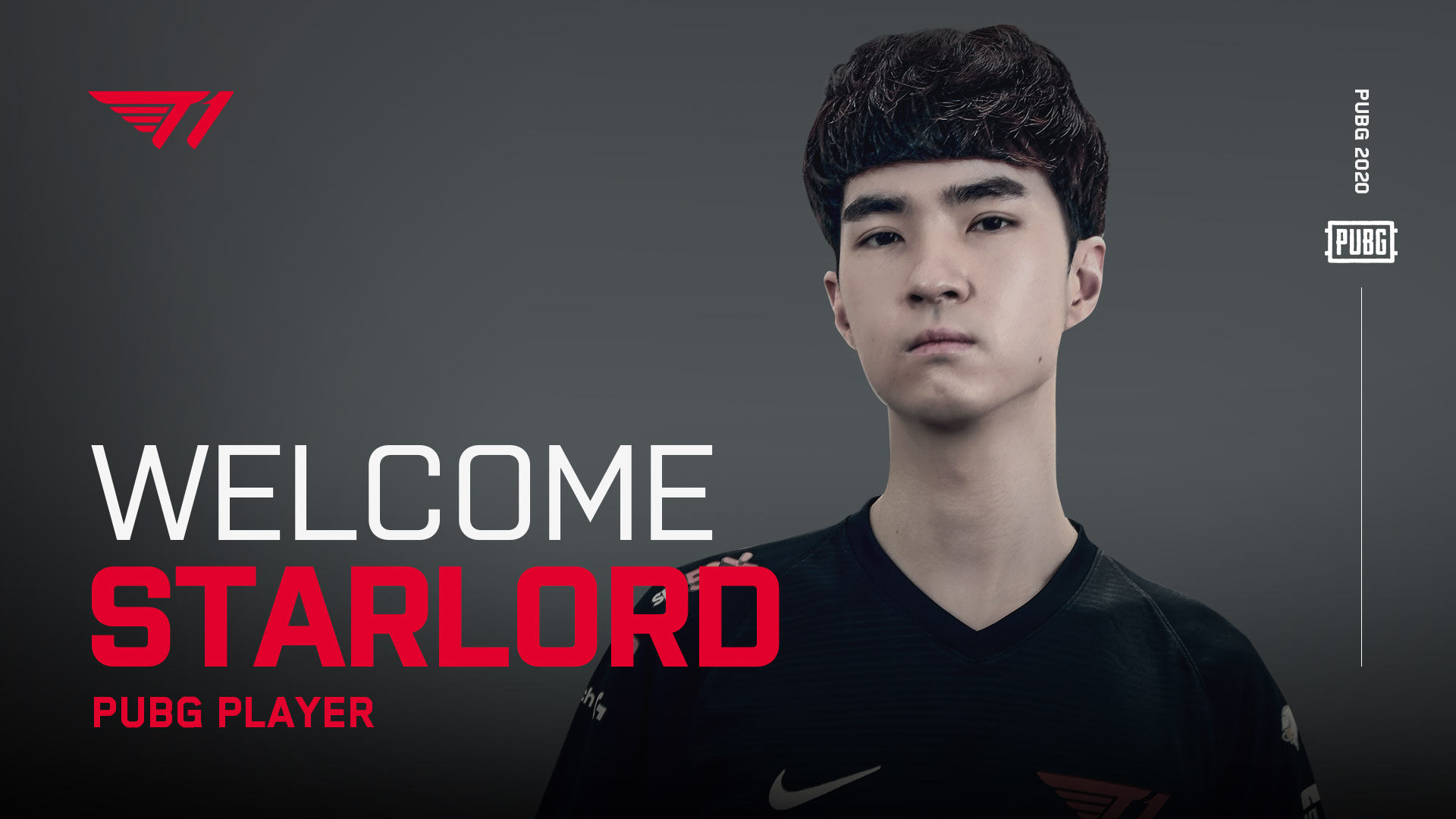 T1
In the immortal words of every caster, "This team is too talented to play like they do. They need a strong IGL". Well, they listened to the casters and brought in a new IGL, a quite significant one too. VSG's Former IGL Starlord is this team's newest addition and will look to lead this team of fraggers to success. Adder and Akad have exceptional guns skills that are some of the best in Korea. That trio of players is rounded out by the rotation of HelleN and Rex. Prior to Starlord's addition, both players had stints has the team's IGL and roasted in and out of the starting lineup for the past few months. They both have good gun skills, so T1 can't really go wrong. This is this roster's test to see if they can return to their 2019 PKL Phase 3 glory. Hopefully, they do because when T1 is good it makes everything more interesting
Danawa e-sports
Danawa completely redid their roster after PCS: Asia One, but unlike the teams below them, they grabbed a lot of top tier talent. They picked up the majority of the former EmTek roster including Seoul, one of the most underrated players in Korean PUBG. Seoul's surrounding cast includes LeClo, Draft, and former T1 support player JeffLocka. Are they the best roster? No. Can they make some noise? Absolutely.
SeolHaeOne Prince
Formerly called APK Prince, this is once again another mechanically gifted roster. This roster however has issues not only closing out games but also has VSG's over-aggression issues. Hwan2da, Rain1ng, Maczora, and Kimgoni will look to break that curse and finally learn to finish.
LAVEGA Esports
LAVEGA is a slightly above average team, but is not much more. Their best finish to date is a third-place finish in the Battlegrounds Smash Cup Season 2. For the people who don't know, that tournament has a modified points scoring system from traditional PUBG. Their results speak for themselves. They have finished outside the top eight in eight of the last eleven tournaments they have played.
VRLU Ghibli
VRLU Ghibli's most notable performance of the past six months is a first-place finish during the PGS: Berlin Qualifiers. Since then though, this roster has not finished top four in any tournament. They can make noise, but they most likely won't qualify.
FarmPC E-sports
Farm PC are a solid overall team. They came out of open qualifiers to make some noise during the PCS: Asia qualifiers but did not qualify. Their ceiling isn't high, but they are very solid in all facets of the game.
Just Kinda Here
Damwon Gaming, OP.GG Sports, Afreeca Freecs, EmTek StormX e-sports
These teams get their own tier for a reason. All of them have either completely overhauled their roster or made no changes to their already underperforming roster. There is not much confidence to be had in any of these teams.
Need More?
What do you think? Tell Christian on Twitter at @TheWiz_SPM.
Featured image courtesy of Overwatch League.
Follow The Game Haus for more sports and esports coverage.
Twitter: TGH Esports
Facebook: The Game Haus
"From our Haus to Yours"