Towards the end of 2021, PUBG shared very exciting news with the fans. After a two-year hiatus, the PUBG Nations Cup, the PUBG equivalent of a World Cup, would return in 2022. While the location was not announced, that did not stop fans from speculating potential rosters.
While the fans have no control over the rosters, there is an overall sentiment of who should be on each country's team. So, before any tournament happens in 2022, it is time to place an early region-by-region prediction on what the rosters will be. Why not start in Asia, the region home to the reigning PGC Champions.
China: MMing, Aixleft, Longskr, ZpYan1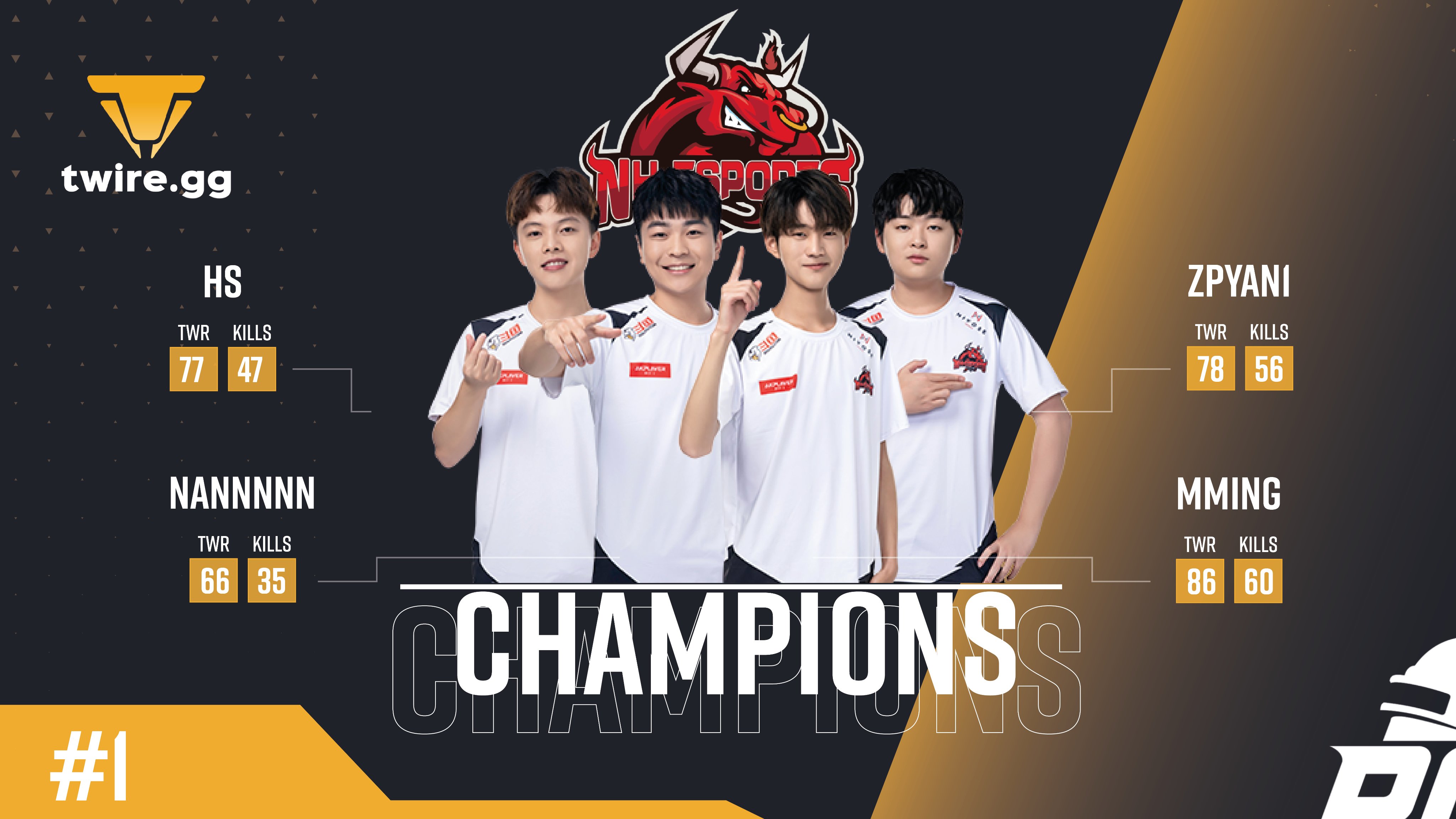 As the home country of the reigning PGC Champions, China has so many options for their roster. In reality, they could fill four teams. Yet, China will only have one team at PNC. That makes the puzzle of making their PNC roster very compelling.
When it comes to Chinese PUBG, three players come to mind of every die-hard Asian PUBG fan: MMing, Aixleft & Longskr. NewHappy's MMing is on the tip of everyone's tongue after winning PGC with exceptional play. Meanwhile, Aixleft is a mechanical god who won both PCS Asia events in 2021 with Petrichor Road. Lastly, despite a poor 2021 because of Team Infantry's internal collapse, Longskr is still arguably the most dynamic player in PUBG. That makes three easy choices for the team, but the fourth is up for debate. Most people would say ZpYan1 after how he closed out 2021, and he is probably the right choice. As fun as it would be to see someone like Xbei play, common sense prevails. ZpYan1 was irreplaceable for NewHappy. He could outplay MMing if he was not performing to his peak, or just be an extremely strong second spearhead. He could simply do it all. If this roster came to PNC, they would arguably be the favorite.
Korea: Seoul, Inonix, Under, Maczora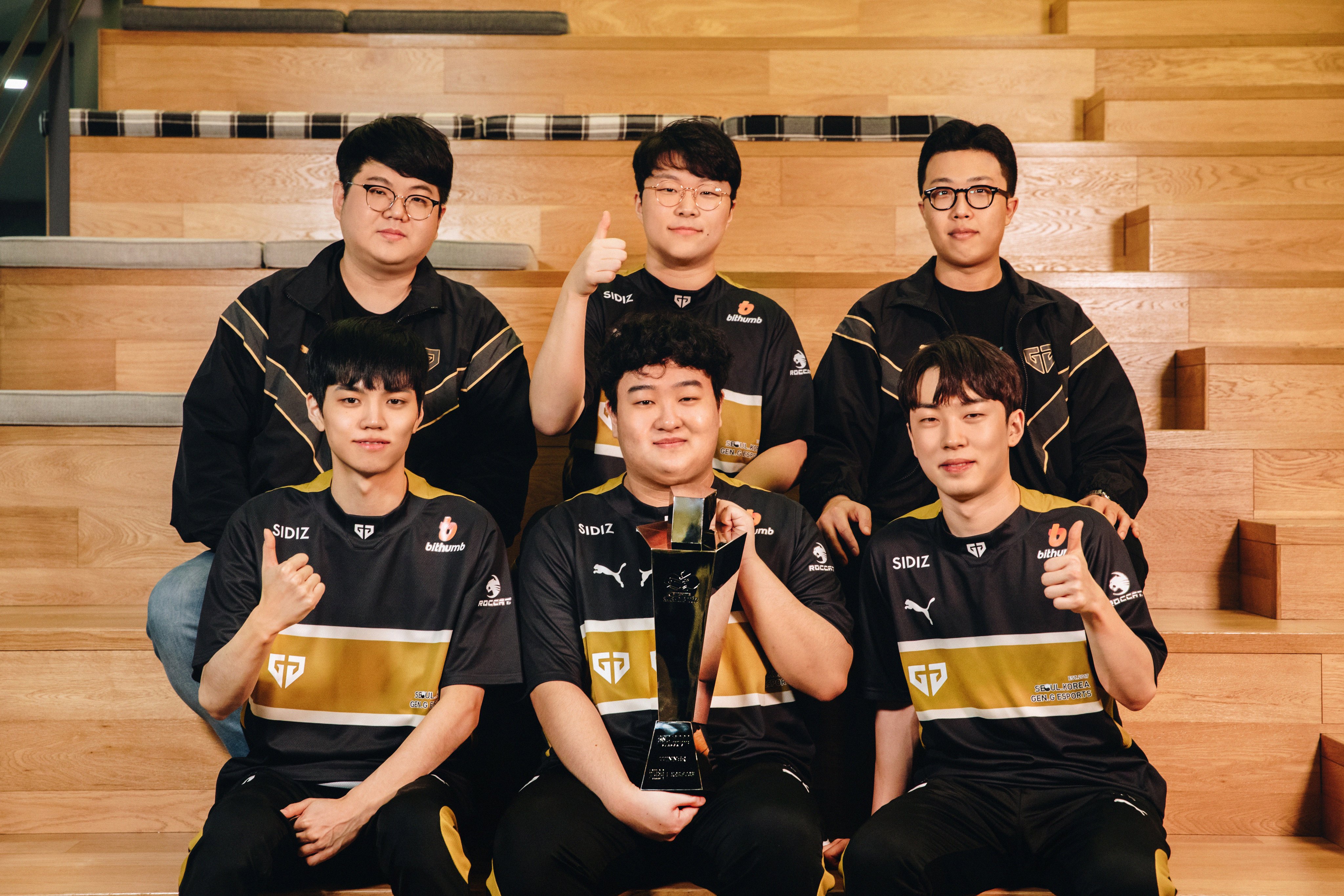 Much like China, South Korea is such a hotbed for talent that they could fill multiple rosters. That makes choosing a four-man roster for PNC not only a challenge but a thankless exercise. Yet, there feels like a clear three choices.
Those three core players are Seoul, Inonix and Under. All three of these players are arguably the best player in the region. Seoul was the driving force of a Danawa team that rose to prominence in 2021. Inonix was the ultimate second player to a roster based around the GOAT before taking over this year. Even Under has been long regarded as a mega-talent, he was just stuck on some bad Damwon teams last year. All three players feel like must have inclusions.
The fourth spot is an interesting debate. Coming into 2022, the spot likely goes to Maczora thanks to his superb 2022 statistics. That being said, with all the roster flux in the region someone new could rise to take his spot. Even if it isn't Maczora, this roster will be a title threat.
Taiwan: SSR, ZhenNan, UKL, Upchen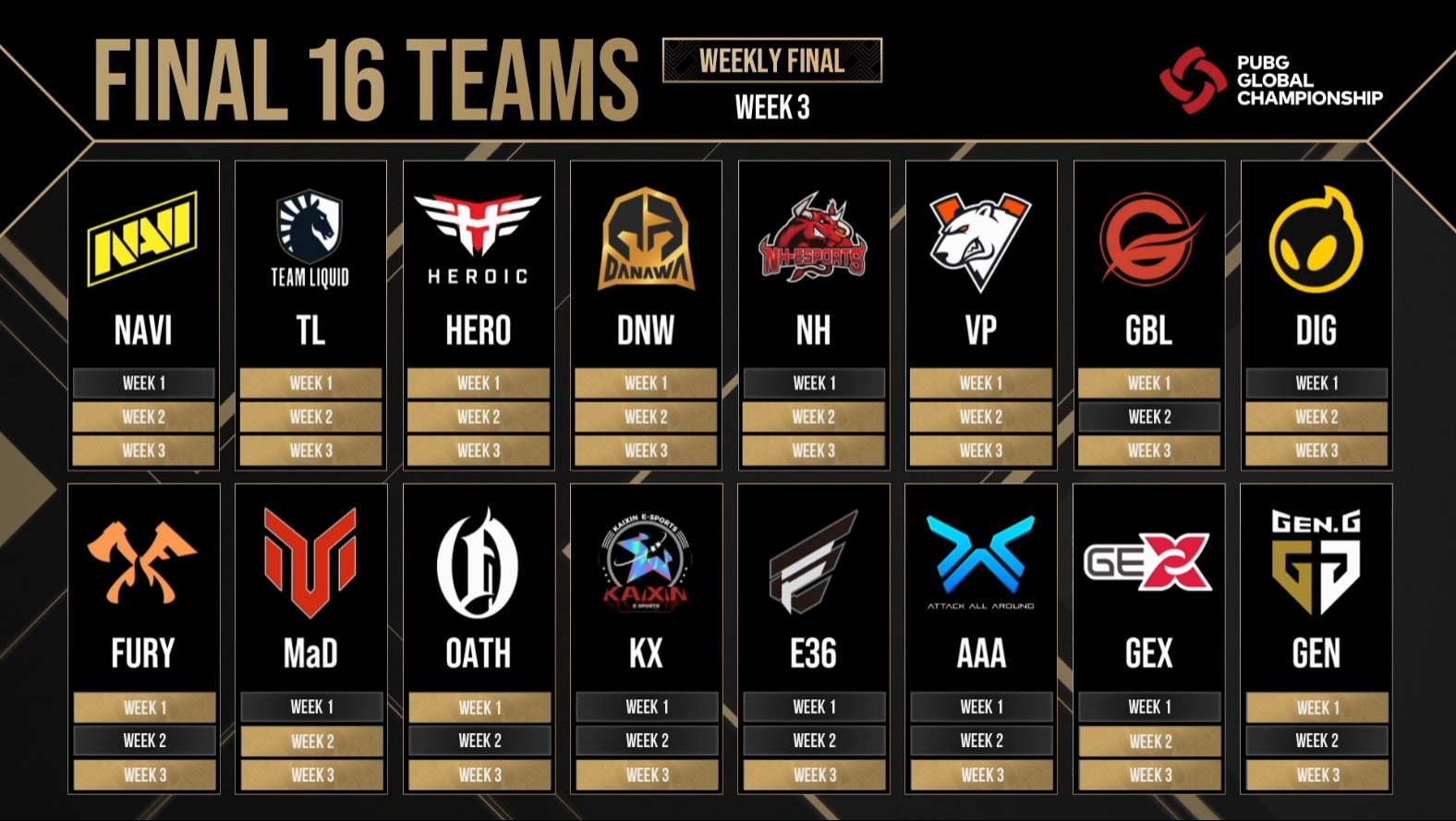 Taiwan produced a strong 7th place finish at PNC 2019, ahead of plenty of more populated countries. With the state of PUBG in a different place though, a new challenge has arisen which will require a new squad.
The core two players of this roster are GEX's duo SSR and ZhenNan. Both players were the driving force of the team's PGC run and are a threat to frag out in any game. SSR arguably surpassed ZhenNan in prominence over the past 6 months as he became more acquainted with GEX. Upchen, from ShuaiGeDui, was one of the top performers on a team that achieved a surprise 4th place finish in week one of PWS: East Asia Phase One. If he keeps up his solid performances, he will be on the team. Lastly, there is UKL. One of the surprise names from last years' PWS cycle, UKL was a supremely interesting player on an underperforming Aura Esports team. If the team performs well, he should be a lock for the roster. Overall though, outside of two players from GEX making the team, there are no guarantees for anyone else.
Japan: Pureboy, amonot, yuuno6, Poly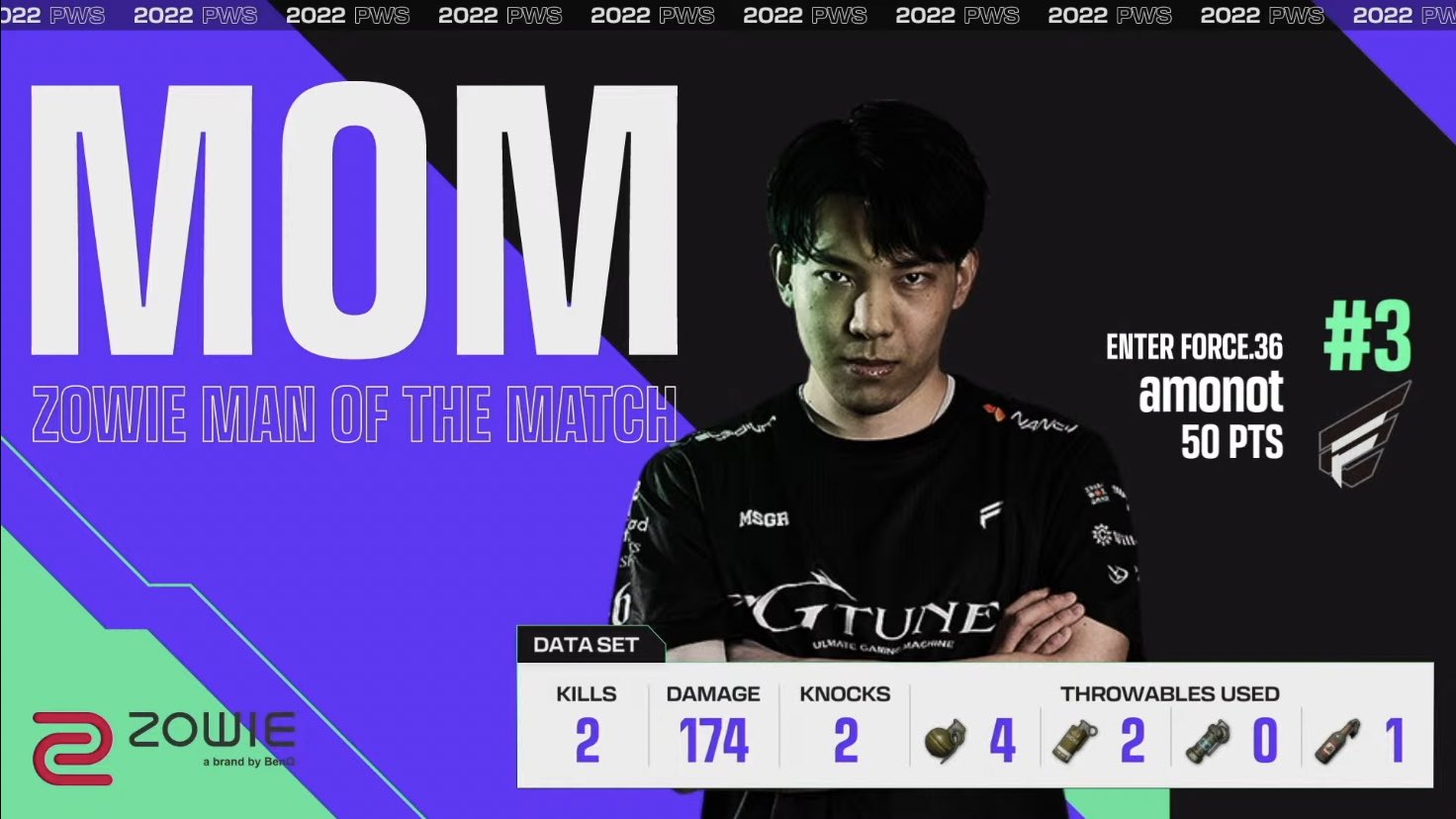 Putting together a Japanese roster became harder over the past year. DetonatioN Gaming White left the scene and quite a few of the top-performing players in Japan are from South Korea. There is still some very good talent in Japan though.
The first two players to enter the roster are quite easy. Enter Force.36 is the best team from Japan, so it only makes sense to grab their two Japanese players Pureboy and amonat. Aside from those two players, the rest of the roster will likely be determined by the top performers during PWS: East Asia Phase One. At the moment, yuuno6 from V3 Fox and Poly from Sunsister are the likely candidates to fill those spots. Both have had standout weeks in PWS and could serve as strong additions to the team.
---
Need More?
What do you think? Tell Christian about what you think about these rosters on Twitter at @TheWiz_SPM.
Follow The Game Haus for more sports and esports coverage.
Twitter: TGH Esports
Facebook: The Game Haus
"From our Haus to Yours"