PUBG as an esport has continued evolution. In regions like Asia, new teams are constantly on the rise to challenge the old guard. Meanwhile in the Americas, the same teams tend to battle it out. That begs the question, what teams are really the best in the world? With a new year beginning, it is time for the first rankings of the year.
Everyone has their own rankings, but it felt like there needed to be something new for rankings. Enter, the PUBG Global Coaches Poll. Coaches from across the world submitted their entries for the top ten teams in the world. Instead of fans groveling about who is the best, it felt like time to ask the coaches. Without further adieu, here are the rankings the coaches created. If anyone wants to see the prior edition, click here.
DISCLAIMER: These submissions came in before ESL Masters NA Phase 1
---
10. Tie: Gen.G (-3) & NaVi (-1)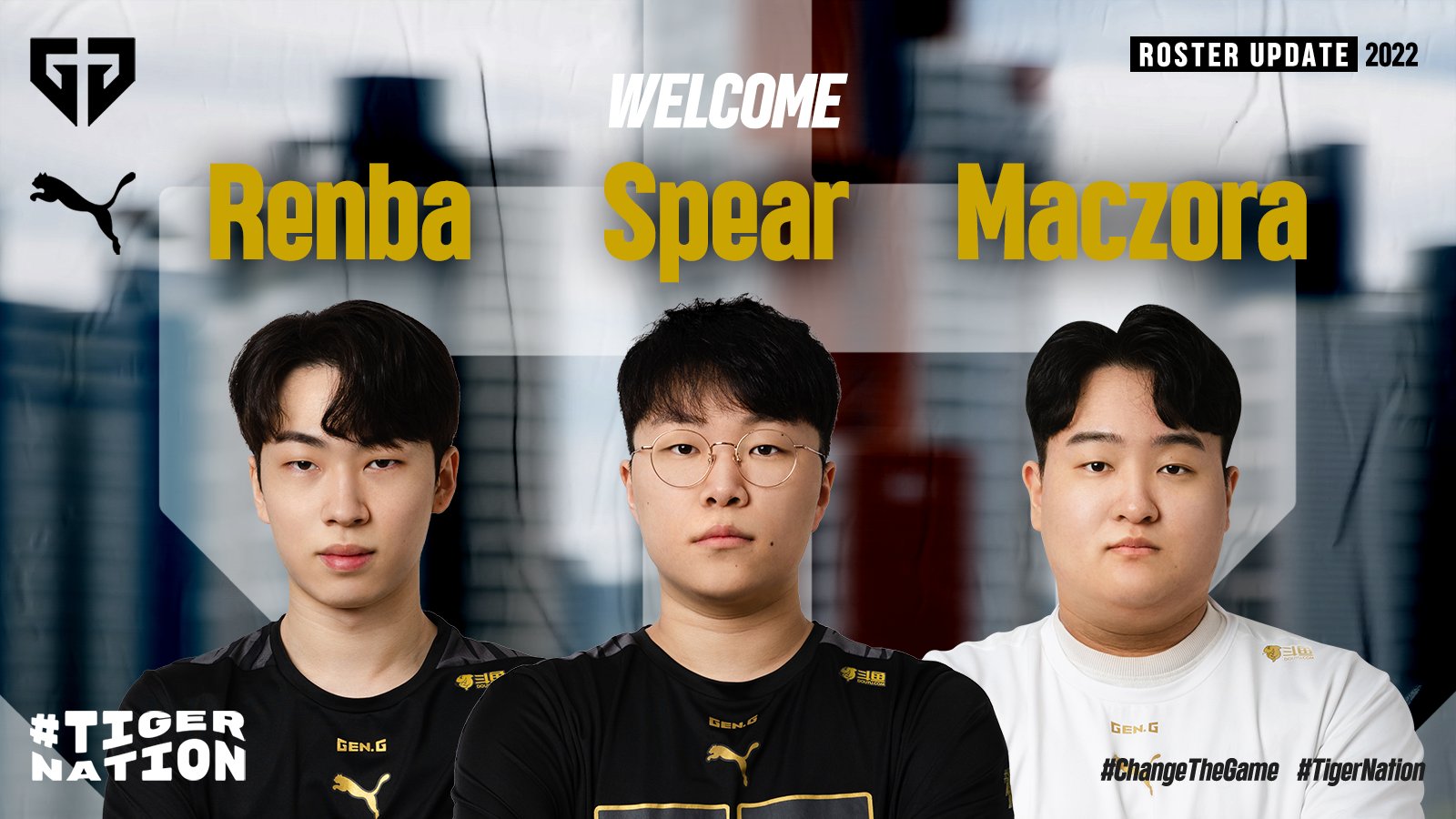 The rankings start with two very talented teams who have room to grow. 
Natus Vincere came into PGC 2022 with high expectations that were not totally met. They performed well, but it was their first major global LAN as a team. Alya and Xmpl are extremely talented spearhead players who this team will play around and thrive around every week.
Gen.G on the other hand went through a massive roster overhaul following the retirement of Pio. Maczora, Spear and Renba are all massively talented players on the global stage. The first phase of 2022 will be all about forming chemistry for this team, so they could easily rise with good performances.
9. Soniqs
Change In Ranking: (-6)
Despite their strong start to 2021, the Soniqs slowly fell off at the end of 2021. It started by coming up short in ESL Phase 2 and PCS5. It peaked with the collapse at PGC when they failed to make the grand final. That was not for a lack of trying though. While they failed to claim wins, the mountain of second place finished piled up. With a return to SUPER Settings, Soniqs should stay towards the top of the world rankings. Do not be surprised if they climb the rankings when this poll returns.
8. eUnited
We're baaaaack 😈

Please join us in welcoming our new @PUBGEsports roster who will be competing in the NA #ESLPUBGMasters regional playoffs later tonight 🔥

🍗 @Snakerrrs
🍗 @KSnKickstart
🍗 @Im_Relo
🍗 @FluddPUBG
🧠 @TrevorFPS pic.twitter.com/GMjeJNLJZz

— eUnited (@eUnited) February 18, 2022
Change In Ranking (-4)
The former Oath Gaming squad did not stay free agents for long. Now before the first big tournament of 2022, they are already back under another org, now with eUnited. The reigning PCS & ESL Masters winners enter 2022 looking for redemption. Despite their strong finish to domestic play in 2022, an eighteenth place finish was well below expectations, Entering 2022, they made one other change besides the org. In Balefrost's stead, they brought in Fludd, arguably the player in APAC last year. With additional firepower, do not be surprised if eUnited climbs the rankings at a rapid pace.
7. Danawa
Change in Ranking: (-1)
The young, scrappy team from South Korea are looking to perform even better in 2022. They got better as 2021 went on. The year started with a seventh palace finish in PWS: Phase 1 and it ended with a third-place finish at PCS 5 and a fifth-place finish at PGC 2022. Danawa features one of the best young rosters in PUBG. Seoul, Salute, HelleN and Rex are all extremely talented and have insane fragging potential. In a return to SUPER Scoring, Danawa will be a force.
6. Heroic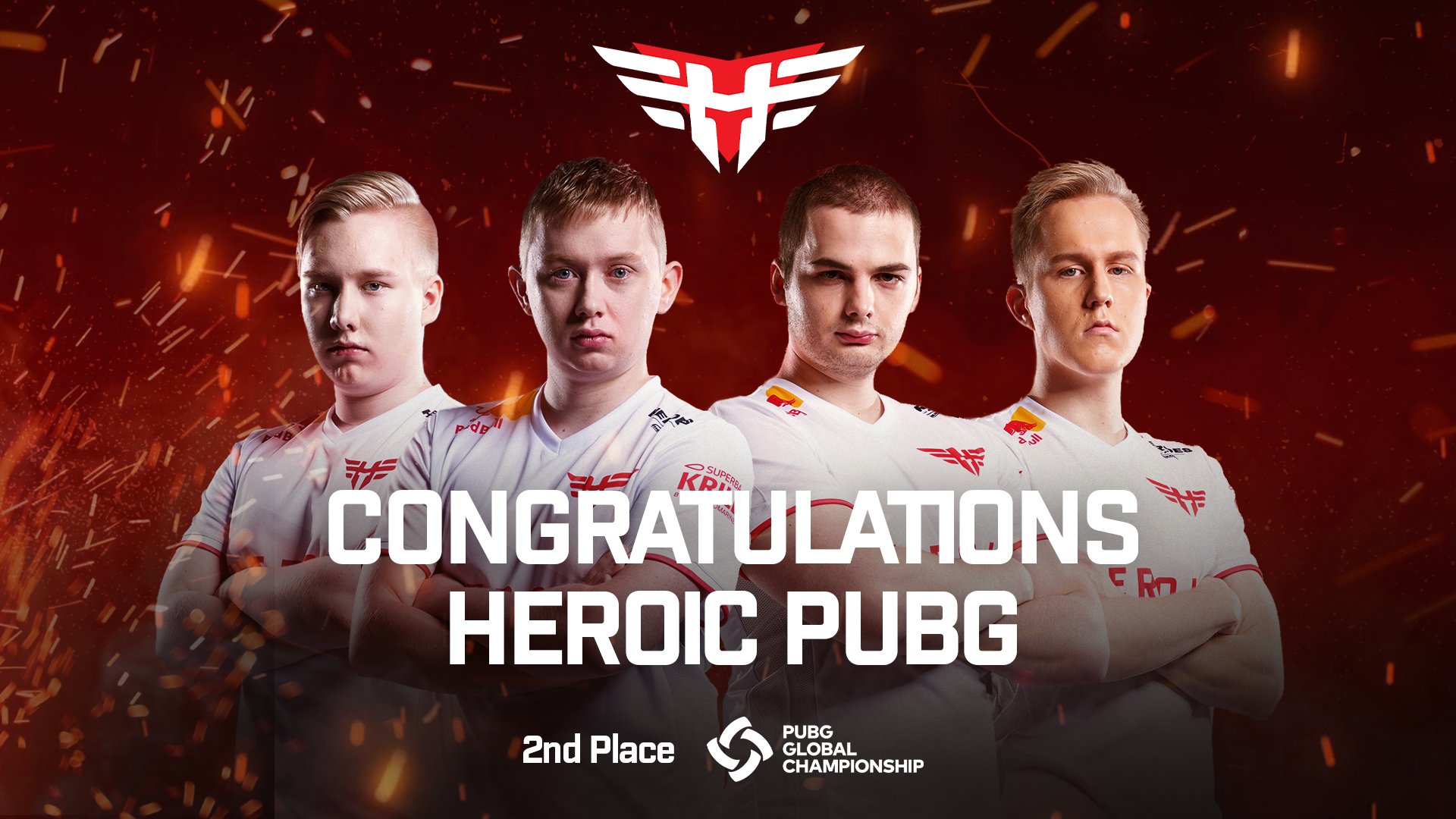 Change In Ranking: (NR)
The PGC runner-ups rocket up the rankings after a strong end to 2022. The biggest reason Heroic were not ranked prior was because of their high variability. They could win a tournament as they did in ESL Masters Spring, or finish dead last like in ESL Masters Summer. The biggest change came when curexi joined the roster. Since then, the team's play has only gotten better and better. They should challenge Virtus.Pro for the titles of EU's Best.
5. Petrichor Road
Change In Ranking: (-3)
Petrichor Road's fall in the rankings is interesting. The organization won both PCS events and finished 6th at PGC, a pretty good performance for any team in PUBG. That is not the major reason for their fall though. After a great year though, the team went over a massive roster overhaul. Mamu and Mingzi left the starting roster in favor of AZ and Ming (not MMing). This move is somewhat controversial given how well Mingzi was performing last year. This move will either pay dividends or see the team suffer a fate similar to Tianba last year.
4. Team Liquid 
Change In Ranking: (+6)
Consistency pays off once again for Team Liquid and helps them to a top-five finish in the coaches' poll. While the first half of 2021 faired better for TL than the back half, their PGC performance was a sight for sore eyes. They have always been a talented team, they just needed to exorcise their LAN demons. Despite their 8th place finish, Team Liquid was the biggest story of PGC's Weekly Stage thanks to their consistently strong performances. They will look to continue those performances this year under new leadership and with a familiar new face, Vard. The addition of Vard raises the team's ceiling for 2022 and who knows where that could lead.
3. Shoot To Kill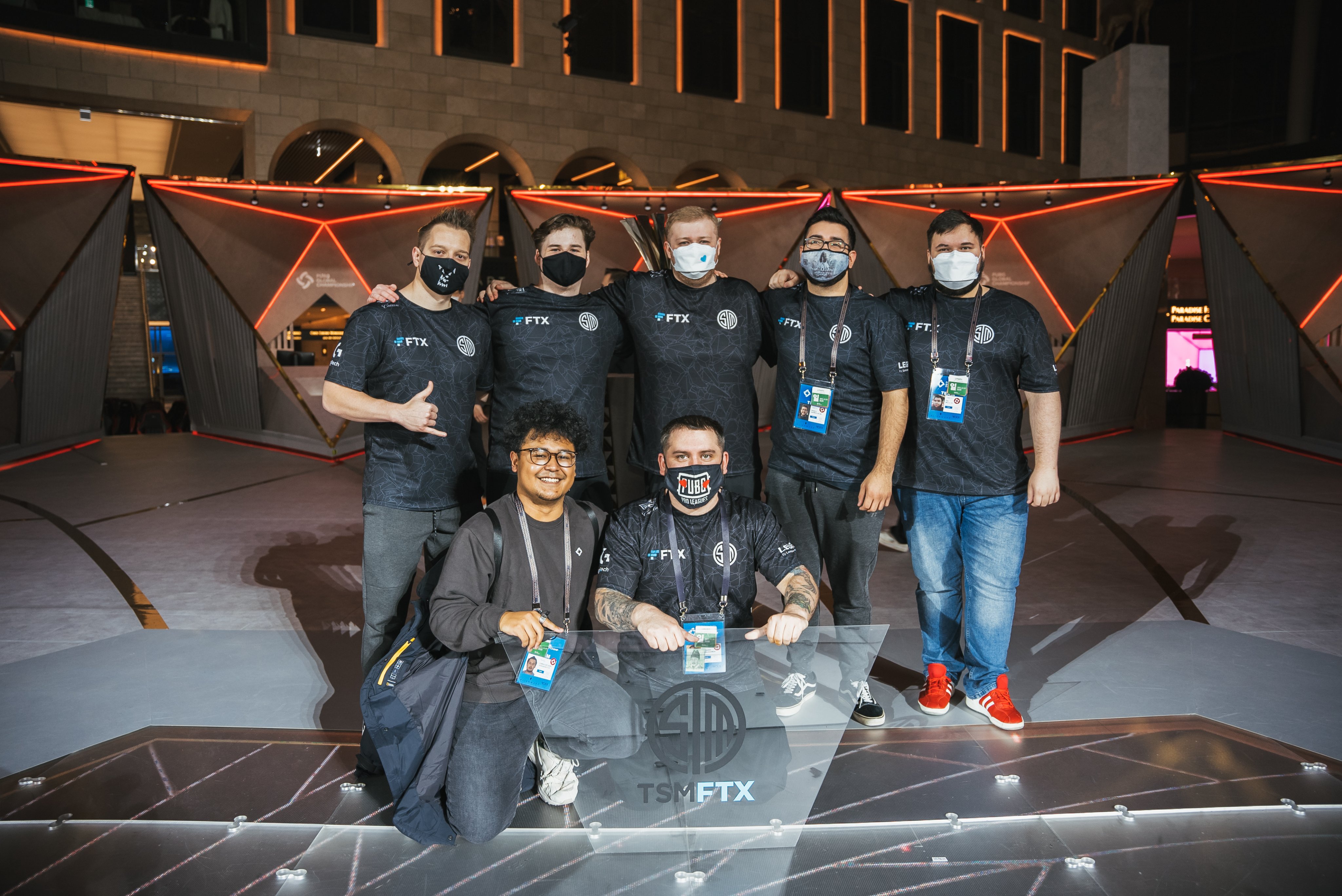 Change in Ranking: (-)
The former TSM roster once again returned to form on LAN with their fourth-place finish at PGC. As of now, they are running the same four-man squad as the prior year on top of that success. STK may not stay this high for long though. The difference between their LAN play and their online play is noticeable the longer the track record grows. They could very break that trend though. As long as Shoot To Kill can get back to LAN their true power will show once again.
2. Virtus.Pro
Change In Ranking: (-1)
The king has fallen in the eyes of the coaches. No team in the past two years reached the consistent peaks that the Virtus.Pro roster reached. Across two years, they scored four PCS wins, the most of any team in that span. While they did not win PGC last year, their third place finish more than proved that they are one of the best teams in the world. The best, still in some people's eyes. They enter 2022 with only a singular change, a coach swap. Blamous left and now former NaVi pro player TheTab entered the coaching role. While the effect is yet to be seen, NaVi should remain towards the top of Europe all year long and challenge for the PGC title once again.
1. NewHappy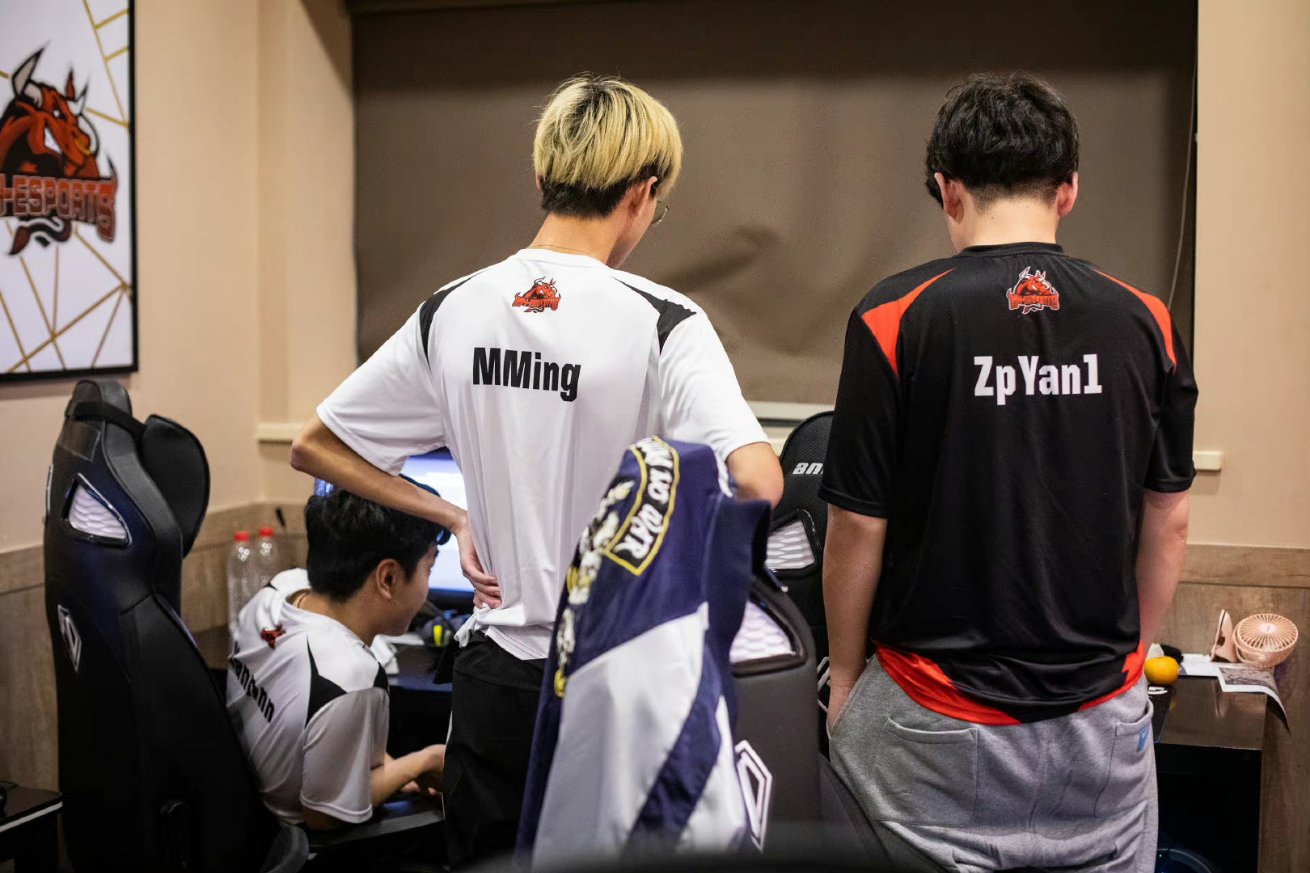 Change in Ranking: (+10)
There is a new king in the rankings. After a late surge in the final quarter of 2022, including winning PCL Summer and PGC, NewHappy cemented their place in these rankings. Their brand of fast, aggressive fragging so commonly associated with Chinese PUBG finally brought the country their first PGC title. Now entering 2022, they are one of the favorites to repeat if people were to place bets now. The organization bought back the same roster and they get to play in a format that better serves their playstyle. For the first time in the rankings, China is number one and there is a good chance they will stay there.
---
Need More?
What do you think? Tell Christian about where you think PNC will be on Twitter at @TheWiz_SPM.
Follow The Game Haus for more sports and esports coverage.
Twitter: TGH Esports
Facebook: The Game Haus
"From our Haus to Yours"