The 2021 PUBG Global Championship is set to return in almost two weeks and the PUBG world is beyond excited. Thirty-two teams from around the world will compete in an almost entirely LAN event over a month to determine who will be World Champion. Over the next two weeks leading up to the event's start on November 18, more preview articles will be published surrounding the other regions and other PGC-related things. In this PGC 2021 Preview, it is time to evaluate the region that houses the best team in the world, Europe.
---
Virtus.Pro
What a last game. Thanks to everyone who has been with us at this insane tournament. See you all at PGC 2021 pic.twitter.com/ZObUYOOrWL

— spyrro (@vpspyrro) October 3, 2021
MVP: Spyrro
Player To Watch: BatulinS
Ahead of PGC, Virtus.Pro cemented themselves as the best team in the world at the moment. Over the past two years, this roster won four PCS events, finished third in another and won ESL Masters Summer. Their trophy case is overflowing and there is no reason to think that won't continue.
The term best player feels like a disservice to the level of everyone else on VP, but if any player fits that term it would be Spyrro. Along with Xmpl and Fexx, Spyrro is one of the most consistent fraggers in Europe. Behind him, any of the other three players on VP could lead the team or be second in kills and damage. Lu serves as a good second option for this team, Perfect1ks always put up solid performances, and BatulinS is one of the more frag happy IGLs out of all the EU teams.
PGC Outlook
After their disappointing finish at PGI.S, VP are looking for revenge. Over the last two years, they have been the most consistent team in the world. They have the talent, adaptability and teamwork to win PGI.S. The question lies on if all of that can be put together to win the biggest tournament in PUBG. A top-six finish should be expected out of VP, but they want the win.
FaZe Clan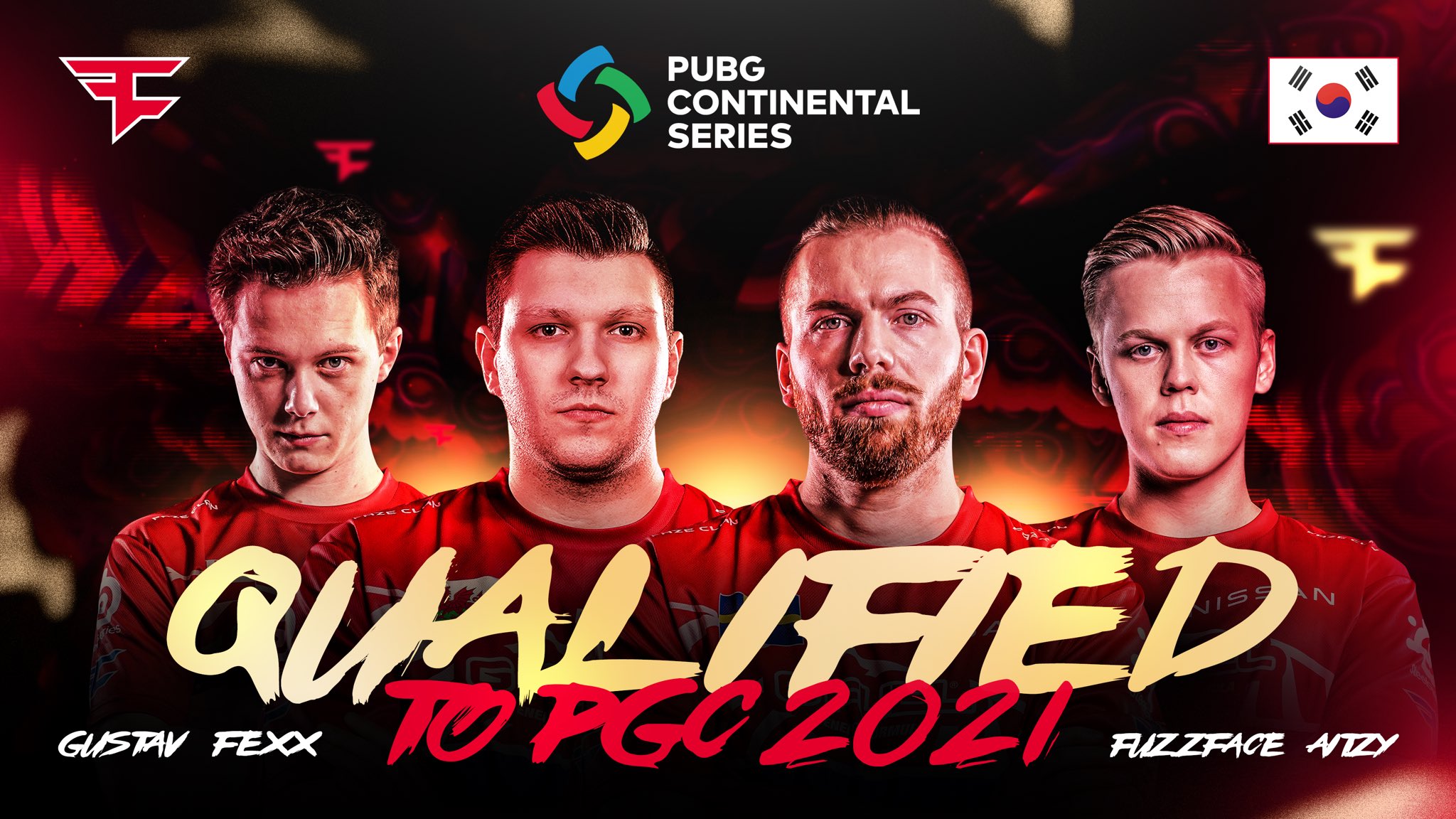 MVP: Fexx
Player To Watch: Gustav 
FaZe are the equivalent of Thanos, they are inevitable. No matter what circumstances they are in, they always find a way to make it to big events or qualify for finals. After a relatively tame performance for the majority of 2021, FaZe broke out the black magic during PCS5. By virtue of their second and third-place finishes in back-to-back weeks, the team was able to gain the necessary points to make PGC 2021. While this team is different than last year, FaZe is always a scary team.
With Ubah no longer on the roster, Fexx stepped in and became Faze's star player. Of all players to play in both PCS events in EU, only he and Xmpl finished top five in kills during both events. In short, Fexx is in god mode and few players can challenge him. If he can continue that, FaZe will be very dangerous. Behind him, the two most important pieces of this team are Gustav and FuzzFace. Both are not only leaders, but they also serve as the second-best fraggers on this team. Either of the two players can take a back seat to the rest of the team while the other has a great time fragging. That became abundantly clear throughout the year. Round the team out with Aitzy and this team is set to fight till the bitter end.
PGC Outlook
Of all the teams at PGC, FaZe are held in high regard. People are not necessarily predicting them to win, but they are predicting them to make it to the grand final and do well. As the saying goes, all bets are off when FaZe gets to play on Sunday. Will that continue to ring true this year or will they be swallowed up by the house.
Natus Vincere (NaVi)
Watch the new NAVI #PUBG VLOG with our boys discussing the #PCS5 event.

🎥: https://t.co/rDCnkvX2rL#navination pic.twitter.com/IaI0HV8PNk

— NAVI, PGL MAJOR STOCKHOLM CHAMPION (@natusvincere) October 10, 2021
MVP: Xmpl
Player To Watch: Qwizzy
If any EU team surprises the world and ends up winning PGC, it will be NaVi. For the entirety of their existence, even before NaVi, this roster always finished near the top of the lobby. They finished top five in all but one of the PCS events to ever occur. While other teams be and flow, they are in contention always. With a return to SUPER Settings, this NaVi roster is even more dangerous than before.
Any discussion about NaVi starts with their two stars, Xmpl and Alya. He led all EU players in kills and damage in every ESL and PCS event this year except one, which he finished top-five in. He is a certified nutter. Where Xmpl goes, Alya is not too far behind. He doesn't find as many frags as Xmpl, but his damage output is staggering. In the same spawn of tournaments, Alya finished top four in damage in three out of four events. These two are the engines that drive the NaVi train. Behind them is Qwizzy and Mellman. With players like Xmpl and Alya, both players take turns being the third wheel. Mellman's IGLing in this team can not be understated, but he does have good fragging capability. Qwizzy meanwhile is the third option behind Xmpl and Alya most times, but he is still a very good third option to have. NaVi is simply a deep team.\
PGC Outlook
NaVi look like the best threat, outside of Virtus.Pro, to potentially win PGC at this exact moment. Not only have they played together for over a year and a half, but they are peeking at the right time. So far in scrims, NaVi has performed better than almost any team in the tournament. Opposing coaches have taken note of that too. Come the start of PGC, NaVi may be target 1A for all the teams on the server. When they come at the king, they best not miss.
Team Liquid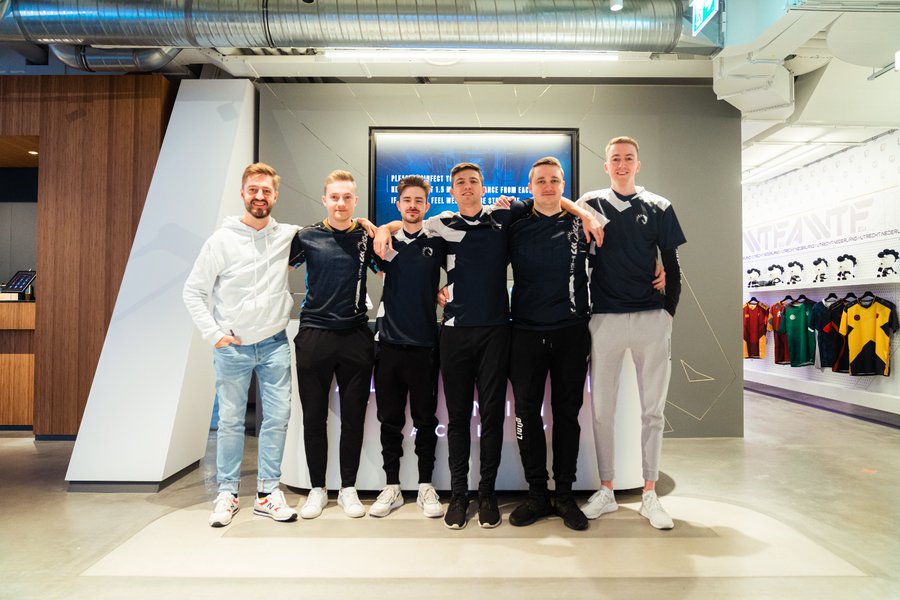 MVP: Clib
Player To Watch: Mxey
Team Liquid are the definitions of lurkers. Over the last two years, they have not won a single PCS or ESL Masters event. Despite that, they have four top-three finishes in those events and it is easy to see why. When TL are going good, they play like one of the best teams in the world. Otherwise, they play fine. Of all the teams outside of the top three, Liquid has one of the highest floor of all the rosters. They are never going to be absolutely bad.
The steadying force of this Team Liquid is easily Clib. No matter what tournament it is, he has a good performance. Of all Team Liquid players, his stats were consistently the highest on the team in every tournament but PCS5. The only reason they were not the highest in PCS5 is that Mxey and Jeemzz got back on their horses. After a lackluster 2021, the two other keys to Liquid's success woke back up and finished top 11 in kills. If they can stay in that form, Liquid can be very dangerous. Lastly, there is Ibiza. No not the island, but Team Liquid's swiss army knife who does whatever the team needs. While he is never the top performer, he does his job very well.
PGC Outlook
Team Liquid is a strange team to judge heading into PGC. They are a team who should do well no matter what, but they don't feel like their ceiling can match some of the other best teams in the world. With mixed opinions on TL filling the air, they have a chance to prove their haters and doubters wrong. It is time to put up or shut up for Liquid, but which way will it go?
BBL Esports
안녕 한국 pic.twitter.com/6BeuIqb16t

— BBL Esports (@BBL_esports) October 3, 2021
MVP: Codemarcco
Player To Watch: Smash
BBL Esports may be both the most exciting and most frustrating European team attending PGC. At their peak they look like the best team in the world. At the same time, they have maddening periods where they take risky duels and compound dives and get wiped. In reality, If they did not do well at PCS5 they would not be here. That being said, this exact roster did the same thing during PCS3 last year to make PGI.S. It feels like party of their DNA.
When watching BBL, all eyes go to Codemarco….for better or for worse. The Turkish madman produces some of the biggest outplays in all of PUBG. At the same time, he can get himself caught out or just lose an ego duel and be stuck spectating the game. His talent is undeniable and his stats back that up, it is just a matter of consistency for him. That extends to the rest of the BBL roster too. Smash and Mitraleius are the two players commonly picking up the mess when Codemarco ints his life away. While that may sound belittling, both players are stupendous players in their own right. They consistently have at least the second and third most kills on the team. Sometimes they even pass Codemarco for the kill lead. A perfect example of that is Smash's PCS5 performance. Codemarco didn't finish top eight in kills during the event, he did. He was the power player for the team, not Codemarco. Lastly, Mert rounds out this team as their fourth player. If BBL wants to do well at PGC, Mert will be a major reason why they do well. As long as he plays to an average level, the rest of the team can pick up the slack.
PGC Outlook
As previously mentioned, BBL has the largest range of outcomes at PGC. This team could place top four or they could finish bottom 12. Their adaptability will be a major key to that. During PGI.S, they smashed their heads against the wall continually contesting 4AM for the same drop spots every game. If they can put their ego aside, BBL has a good shot at being one of the better teams at PGC.
ENCE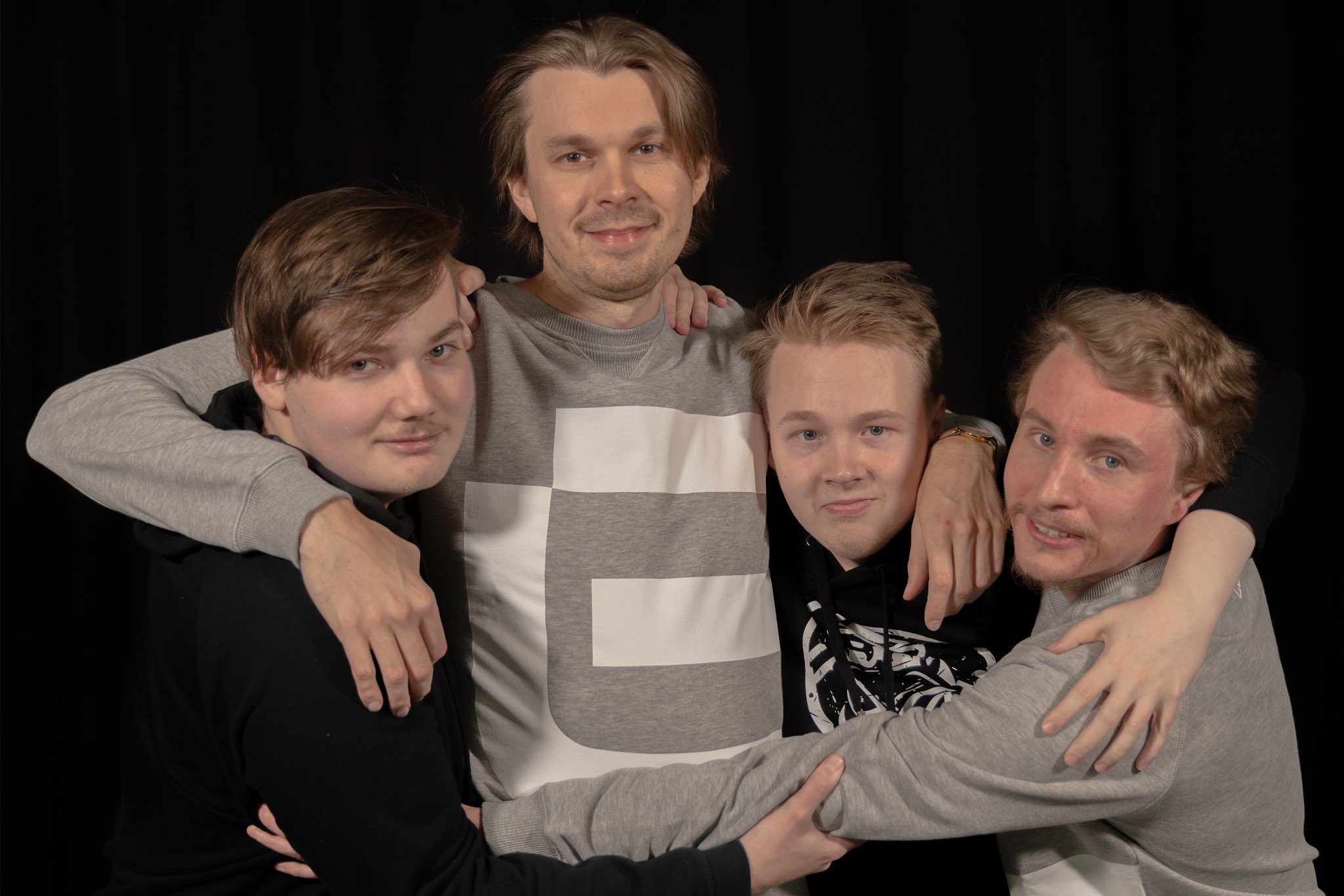 MVP: Rustanmar
Player To Watch: SKUIJKE
Of all the European team at PGC 2021, ENCE are the steadiest hands heading to PGC. Their floor is similar to Team Liquid, but their ceiling is not as high as Team Liquid's ceiling either. Across the last two years, five out of ENCE's six PCS appearances ended in a finish between fifth and eighth place. Despite that, their second-place finish during ESL Masters Spring is what helped them get here. Before ENCE even plays a game, feels easy to predict the potential outcome.
The best player on ENCE is Rustanmar, hands down. No matter what tournament it is, he will always be first or second on the team in kills and damage, He is the steady hand this team relies on. Behind him, D1gg3r1 and SKUIJKE do the most work. D1gg3r1 puts out damage and gets the kills, he does what he needs to do. SKUIJKE is arguably the more important one though. He is ENCE's clutch minister. If they are in a clutch scenario, there is no better player to do it than him. Throughout the past two years some of his best highlights have been the absurd clutches he pulls out of nowhere. SKUIJKE is the player to watch on ENCE. Lastly, Tiikzu rounds out this roster. Tiikzu is in a similar scenario to Mert on BBL. As long as they play average, their team has a shot to do big damage. Dip below that mark, they can kiss any PGC dreams goodbye.
PGC Outlook:
As fun and historic as ENCE is, their outlook for PGC is not that great. They have good players, but they don't have a player who people would call a star fragger. They are an experienced, talented group of individuals. How far that may get them is an entirely different question.
Heroic
MVP: Pag3
Player To Watch: curexi
Speaking of teams with high ceilings and low floors, let me introduce Heroic. Heroic, along with BBL, are the two teams from Europe with the highest range of outcomes. One week they could have an insane amount of kills, the next week they can be towards the bottom of the library. They have immense volatility. When they can string a few weeks together, like they did in their ESL Masters Spring win, they look unstoppable.
No one player is a true stand-out statistically on Heroic. The whole team is generally finishing within a ten-kill range in terms of most kills versus least kills. Even the damage profiles are within one to two thousand of each other. They live by the sword and die by it together. Of all the players though Pag3 is the one who consistently finished in the top two in kills on the team. Even then Teabone and Beami both have their standout moments as well. All eyes are on their relatively new addition curexi though. After a strong debut in smaller tournaments, he had the most kills on the team over the course of PCS5. If those performances continue, the longer he plays with this team the better they can be.
PGC Outlook
Heroic is a hard team to predict heading into PGC. Their second half of 2021 was fine, but part of that can be attributed to the Most Dinners format. This is a team that can collect frags, something that matters a lot now that SUPER Settings are back. It is unclear how they will perform since they lack a track record. All of that being said, their scrim results have been rather good heading into the event. Scrims only prove so much, doing it on stage is what matters though. When the event starts it will be time for them to prove how good they really are.
Team Unique
MVP: ADOUZ1E
Player To Watch: Fate
The biggest wild card coming out of Europe is by far Team Unique. This roster was assembled halfway through 2020 and went on a run to close out the year. In theory, that should mean they have momentum going into the event. While that is partially true, there are reasons for concern. The foremost reason is outside of ADOUZ1E, this roster lacks any amount of tier one success. That being said, there is talent on this roster.
The key to the roster is by far ADOUZ1E. The former NaVi member has the most LAN experience and the most overall experience of any player on this team. He will have to be the one to keep everyone cool and keep things in check, while still fragging.  The latter part should be of no concern though. If he does start slacking though, Fate will be there to pick him up. Their IGL and second-best player on the team is not afraid to frag out. Behind them though are Faultlessly and DaNt3. This is where the question marks start to come with this team. Both players are good, but they will need to be great to have a shot at making the grand final of PGC. Much like Mert and Tiikzu, Faultlessly could end up being the anchor that weighs down this team. If Team Unique can avoid that, things could change for the better.
PGC Outlook
The range of outcomes for Team Unique is not as extreme as BBL, but given their respective talent levels they are in different scenarios. Team Unique in all likelihood will not make the grand final. If they do that is a grand achievement and a signifier of the amount of success the CIS region has produced in the past two years. That being said though, it just feels like there are at least twenty teams that are better than them. I am fully prepared to have egg on my face though and will welcome it if it happens. They have done ok in scrims, but scrims are scrims. They'll need to do it on stage to prove it.
---
Need More?
What do you think? Tell Christian on about this PGC 2021 Preview Europe Twitter at @TheWiz_SPM.
Follow The Game Haus for more sports and esports coverage.
Twitter: TGH Esports
Facebook: The Game Haus
"From our Haus to Yours"