The 2021 PUBG Global Championship is set to return in almost two weeks and the PUBG world is beyond excited. Thirty-two teams from around the world will compete in an almost entirely LAN event over a month to determine who will be World Champion. Over the next two weeks leading up to the event's start on November 18, more preview articles will be published surrounding the other regions and other PGC-related things. It is time to evaluate the region that houses has ruled Asian PUBG the last two years, China.
---
17 Gaming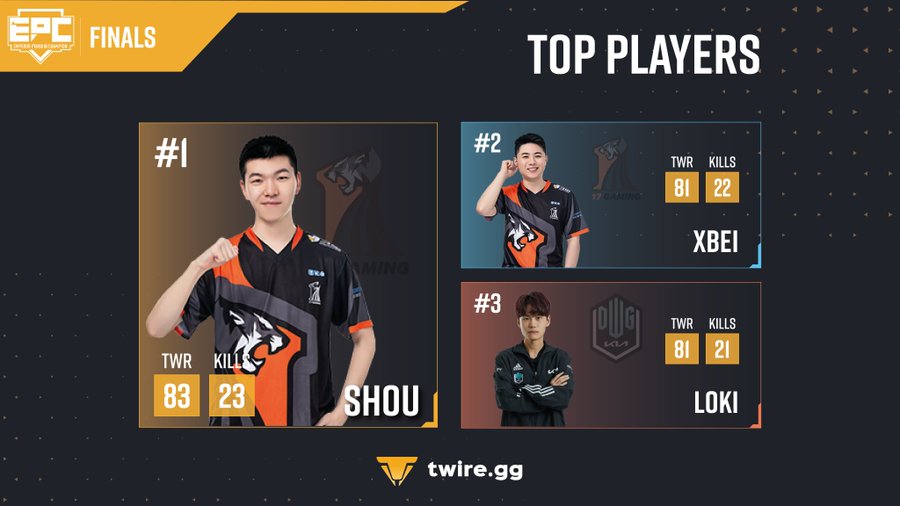 MVP: Xbei
Player To Watch: LilGhost
Outside of MCG, 17 Gaming is one of the steadiest hands in Chinese PUBG this year. They are a team composed of disbanded teams that saw success in 2021. 17 Gaming is composed of parts Team SMG, parts Team COC and one part OMG. While their origins may be alphabet soup, their talent speaks for itself.
The title of best player on 17Gaming goes to Xbei. He is consistently at the top of their team statistically and provides high-quality play for the team. Behind him, all three players are about at the same level. Shou, LilGhost and SuJiu all have the ability to be the second-best fragger on the team any week. They all provide similar skills and they are all solid at worst. This team as a four-man unit may be one of the more stable at PGC.
PGC Outlook
17Gaming are a team that has a smaller range of outcome despite their talent. Their floor is not so low that they would crater out. At the same time, they are not going to be on of the eight best teams at the event. By the end of the event they will either be just outside the grand final or in the middle of the pack in it. They are a good team, not a great one though.
---
KaiXin Esports
MVP: Cobra
Player To Watch: Yuren
KaiXin enters PGC as the biggest wild card coming out of China. They are a very talented team, there is no denying that. The biggest question with KaiXin is what form they are in. KaiXin finished PCS4 in third place, largely on the back of a strong first week. They followed that up by failing to make the grand final of PCL, and in turn, did not make PCS5. They ended up making PGC by the skin of their teeth though because NewHappy failed to win the final game. Now, they enter PGC with new life.
The biggest buffer to KaiXin heading into PGC is the return of Cobra. He is ot only their best player but the main reason KaiXin qualified for PCS4. He not only led the team in kills by double digits, but he had the fifth-most kills and damage in the PCL Grand Final. Without him, the team collapsed. Now that he is back from his sabbatical though, KaiXin have hope once again. Behind him is an interesting core of players. Yuppie serves as the secondary fragger for this team, Lanren is the team's multi-tool and then there is the "Bolt God" Yuren. 
PGC Outlook
KaiXin is the hardest Chinese team to predict by a good margin. That is largely due to their collapse during PCL Summer, but with Cobra back anything is possible. They could make the grand final or they could be one of the bottom 8 teams. They have the ceiling of a top eight team, the odds of them reaching that ceiling are incalculable though.
---
MultiCircle Gaming (MCG)
MVP: Tanki
Player To Watch: EvilLee
While they may not have been the best team in Asia this year, they have been extremely consistent. They won PCS3 last year, then this year they finished fourth in PCS4 and second in PCS5. Outside of Petrichor Road, they are the most consistent team in Asia this year. They are not a fluke at all.
MCG is one of the most sound, yet deadly teams in PUBG. A large percentage of that can be attributed to their IGL Summer, one of the most tenured IGL's today. He has played at PGC, PNC, PGI.S and in PCS events. His wealth of experience and knowledge is a massive benefit to a team with three horsemen of the apocalypse at his command. Tanki is the best of the three and the most consistent. Over the past year he is the one among the trio who have performed best. Behind him is LingDuu and EvilLee. Either one of those players could lead the team in kills when they are running well, but they comfortably take secondary roles. When they log onto the server though, they are always a threat to win the game.
PGC Outlook
MultiCircle Gaming should finish at worst top eight at PGC. They not only have the track record of consistency, but they have a strong veteran voice in Summer. Add that on top of their appearance at PGI.S, MCG is poised for a potentially explosive performance.
---
NewHappy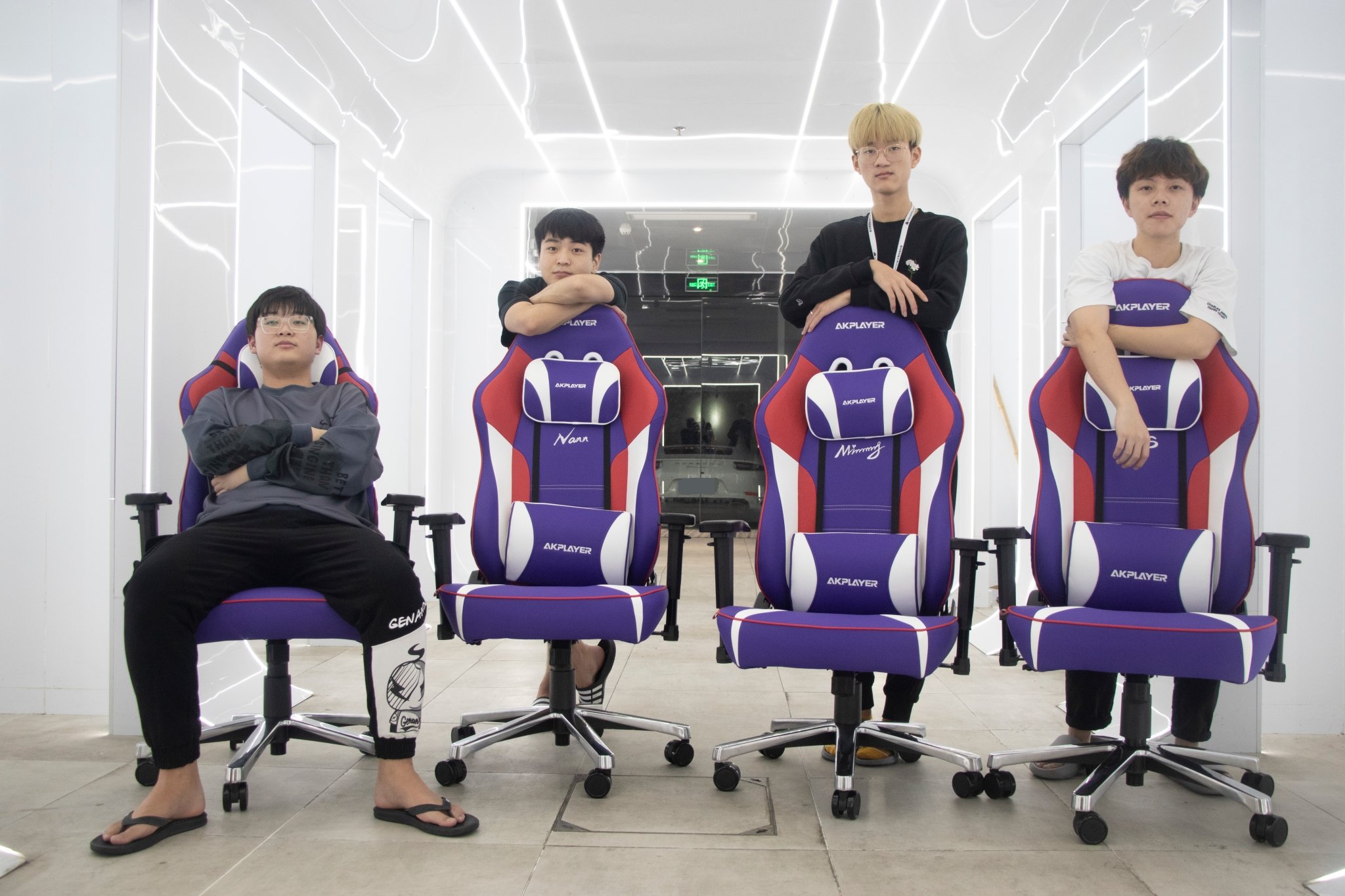 MVP: MMing
Player To Watch: ZpYan1
One of more interesting teams coming out of Asia as a whole is NewHappy. They were the best in PCL during their PCL Summer win. They followed that up with a slightly disappointing, but promising performance during PCS5. The way they closed the event is what everyone expected of them. Now heading into PGC, there are plenty of reasons to expect a good performance out of them.
The two stars of this team are MMing and ZpYan1. Both players possess immense fragging potential and carried them throughout PCL Summer and PCS5. On top of that, HSMM  has performed insanely well too. Despite an underwhelming finish, the three of them finished top twelve in both damage and kills during PCS5. They simply caught fire. Lastly, Nannn rounds out the roster. It is a very deep and talented roster.
PGC Outlook:
The big question surrounding NewHappy is how will they perform on the global stage. Their PCS results were underwhelming save the final week, but the PCL is high volatile. In truth, it is hard to figure out where they stand exactly. Their scrim results have been good, but that can only tell people so much about a team. NewHappy could perform really well or absolutely implode like Damwon at PGI.S. While the latter is unlikely, it can't be ruled out. All signs point to them making the grand final though. From there though, it is anyone's game.
---
Petrichor Road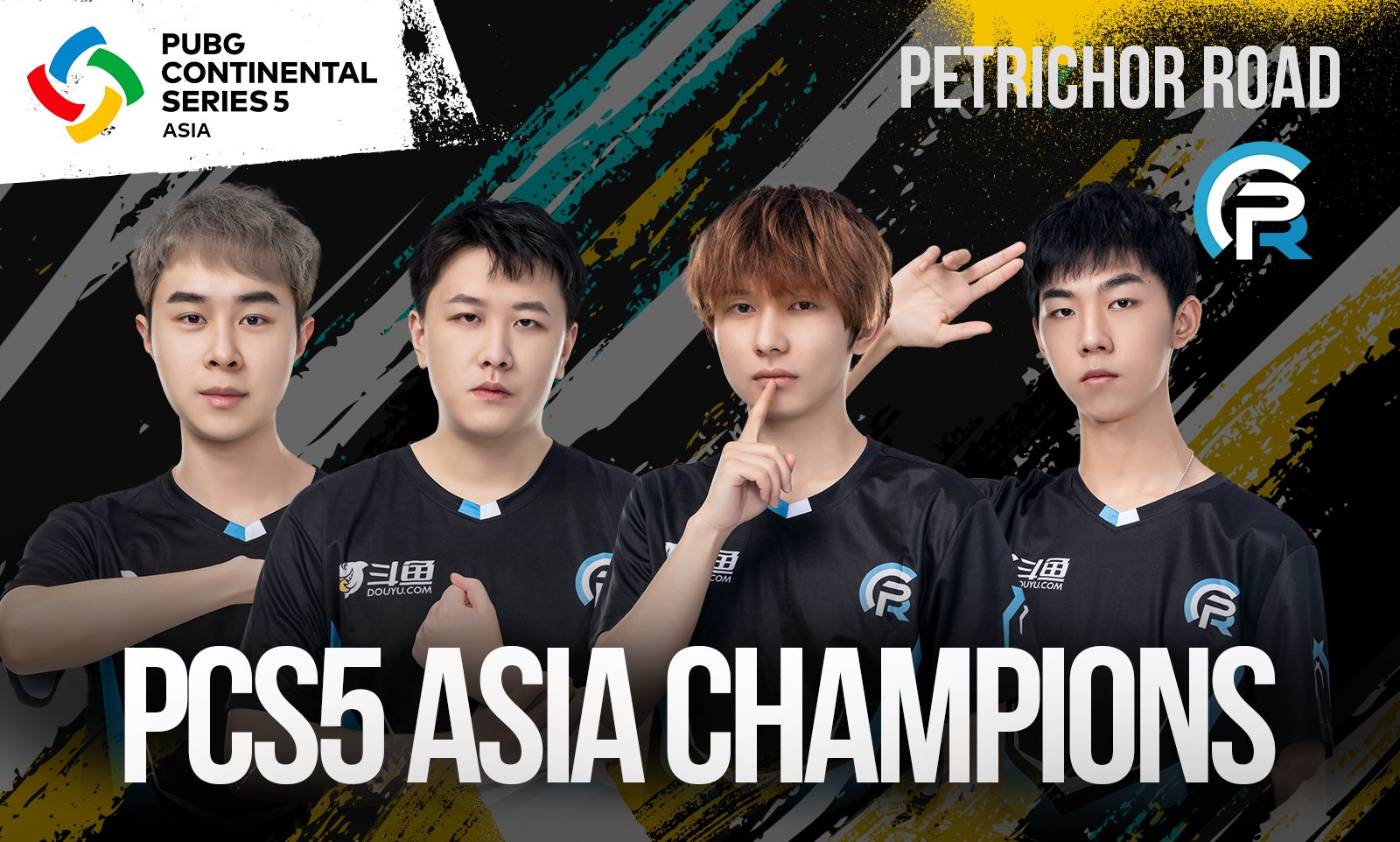 MVP: Aixleft
Player To Watch: Mingz1
Over the course of 2021, the road wasn't rocky at all for Petrichor Road. Despite not winning the PCL either time, they won both PCS events in Asia this past year. If people look back at last year, PeRo reaching this level would have seemed slightly farfetched. They had Aixleft, but the rest of the team did not compete at the necessary level. They were a very streaky team. That all changed thanks to what happened around Aixleft.
Petrichor Road is a team that was built around Aixleft. He is a freak of nature mechanically and probably one of the ten best players at PGC. The only other player to finish top five in kills in both PCS events is Pio. On top of that, he is the only player to finish top five in damage in both events as well. That should tell you everything that needs to be known about Aixleft. One of the biggest keys to PeRo's evolution into a top team was the improvement of Myl. Last year he was a solid player, this year he evolved into a player that could rival Aixleft. He is not as much of a mechanical freak as Aixleft, but everything else in his game improved massively. The final key to their evolution was the supporting cast's evolution. Mamu evolved from being a detriment statistically to at least being average. Meanwhile, Grayyy was replaced by former Tianba member Mingz1. He is the player that will help PeRo potentially win PGC. During PCS5, his first tournament with PeRo, he finished fifteenth in damage across the whole tournament. He did that as the third option. That is something that most third options can never do, let alone third options in Asia.
PGC Outlook:
Heading into PGC, PeRo should be considered one of the favorites to win PGC. They won both PCS tournaments in Asia this year. No team was able to win more than one in 2020. They are the proverbial team of destiny unlike anything China has produced in recent years. Not winning PGC may be considered a disappointing finish, but PeRo will likely end PGC with a top-six finish in the Grand Final. Anything worse would actually be a disappointment for them.
---
Need More?
What do you think? Tell Christian on about this PGC 2021 Preview China om Twitter at @TheWiz_SPM.
Follow The Game Haus for more sports and esports coverage.
Twitter: TGH Esports
Facebook: The Game Haus
"From our Haus to Yours"