The 2021 PUBG Global Championship is set to return in almost two weeks and the PUBG world is beyond excited. Thirty-two teams from around the world will compete in an almost entirely LAN event over a month to determine who will be World Champion. Over the next two weeks leading up to the event's start on November 18, more preview articles will be published surrounding the other regions and other PGC-related things. It is time to evaluate the region that houses the best team in the world, Europe.
---
Danawa e-sports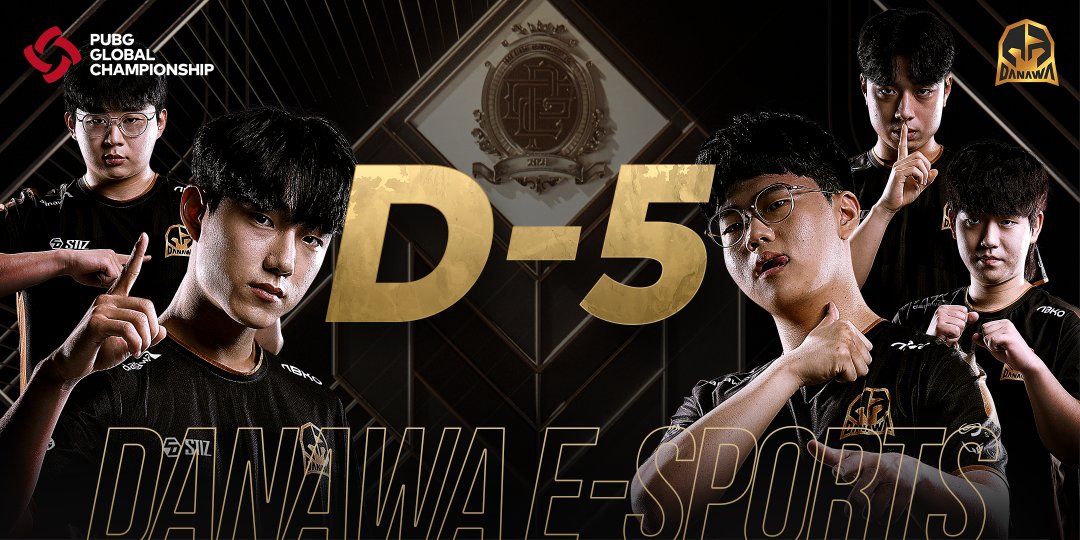 MVP: Seoul
Player To Watch: Rex
Heading into PGC, there are a lot of reasons to be excited about the team. Despite a good start to 2021, the team got better as the year went on. They did the same thing last year though they fell short of making PGI.S. On top of that, they have a young, exciting roster. By the time PGC is over, Danawa could be this year's equivalent of Zenith Esports from PGI.S.
When people talk about Danawa, the conversation always starts with Seoul and Salute. These two are one of the best duos in all of Asia. Across all four PCS and PWS events this year, they totaled 293 kills and 59,860 damage. The only duo that was better than them, Pio and Inonix from Gen.G. Danawa presents an elite duo that should not be trifled with under any circumstance. What is behind them is even more discussion-worthy though. The final three members of this roster all present different skill sets. Rex has more fragging potential, but he has more inconsistency than the other options. LeClo is a more supportive player who won't do anything crazy, but will do a lot of things to a good level. Lastly, there is YunJong who provides more leadership in the game. Danawa can field any combination of the three and perform well, though the most successful ones included Rex.
PGC Outlook:
Danawa e-sports are one of PGC 2021's sleeper teams. They were never the best team in Asia, but they were always hovering around the conversation following the top. They have two amazing players that have a good supporting cast around them. The main knock against them is their lack of LAN experience. None of the players have played in a global LAN before, others played on LAN domestically when the PKL still existed. If Danawa enters with no LAN jitters, they could very well be in contention to lift the trophy by the tournament's end.
Enter Force.36 (E.36)
MVP: Starlord
Player To Watch: Pureboy
Throughout 2021, no Japanese team was better than Enter Force.36. That is largely because of the roster moves they made during the year. The most important move they made by far was signing long-time IGL Starlord away from Korea. He has not only provided them with his signature fragging power as an IGL, but also a strong veteran presence. Surrounding him is a mix of Japanese and Korean talent. His former VSG teammate Indigo is not too far behind him statistically on this roster. Pureboy and amonot round out this roster as talented, young Japanese fraggers who have promise.
PGC Outlook:
As cool as it would be to see E.36 do good at PGC, the odds of that happening are not great. While the team has talent, they never place above 12th in a regional tournament this year. The main reason they are at PGC is that Japan has an auto-qualified spot. If E.36 does well it will be a regional triumph and a potential good omen for the future. That being said, that omen more than likely will not be a good one.
Gen.G
MVP: Pio
Player To Watch: Asura
Of all teams in PUBG, Gen.G are the team that still strikes fear in opponents hearts going on3 years now. Their trophy case is the biggest of any PUBG team in the world. The lone title they do not own in a PCS title. That can be forgiven when they have PWS, PGC, PKL, MET, APL and PGI titles. When it comes to the global stage, no organization has performed better than Gen.G. This year is no exception, especially because of their roster.
There is no player more synonymous with Gen.G than Pio for the modern PUBG fan. He is the GOAT of PUBG and four years in he is still at the top of his game. He is one of the true anomalies in the world of PUBG. No matter how the rest of his team does, he will always find a way to be towards the top in kills and damage. Over the second half of 2021 though, Gen.G returned to form massively, in no short part due to the parts around Pio. The most notable player among them is Inonix. Despite being one of the great Korean players, his transition into Gen.G was less than smooth. A year and a half in though, the two are arguably the best duo in all of PUBG. Behind them, there are the diverse skill sets that Asura and Inonix present. Both players are do-it-all players, just in different stages of their careers. Esther is an experienced veteran who, despite maybe being over the hill, provides valuable leadership to the team. Meanwhile, Asura can do everything from top fragging to supporting and even clutching at a high level. The team has immense talent.
PGC Outlook:
Much like Soniqs and Virtus.Pro, Gen.G is one of the top teams heading into the tournament. Their goal though is not only to win, but they also want revenge. They were tantalizingly close to winning another global championship at PGI.S this past April. Instead, the Soniqs took away the title of World Champion, a title they held two years in a row. With SUPER Settings back, this team fully killed and revenge on the brain they are dangerous. In the end, if Gen.G bombed out of PGC it would be the biggest shock in PUBG history. When all is said and done, Gen.G should be playing in the grand final with a chance to win the event heading into the final game. If that doesn't happen, it will be a disappointing result.
Ghibli Esports
MVP: Renba
Player To Watch: Adder
No Korean team attending PGC had a bigger Jekyll and Hyde year than Ghibli Esports. They began 2021 so well with a third-place finish in PWS EA: Phase One and a second-place finish in PCS5. Then, out of the blue, Ghibli proceeded to finish fifth in PWS EA: Phase 2 and dead last in PCS5. Heading into PGC, it is hard to tell which version will show up, despite their massive talent level.
This team revolves around the performance of two players: Spear and Renba. The duo server as the spearhead of Ghibli's attack and produce the majority of their frags. When it comes down to clutches, Renba is the key player in that too. If one of these two have an off week, the rest of the team struggles to pick up the pieces. To go with them, there is the duo of Adder and Lambu. Adder is someone who can do everything well, but is never truly exceptional at anything. He is a great second or third option, but not a first option. Lambu's play meanwhile is erratic: it's sometimes good, but more often bad. If Ghibli want to make a run at PGC, Lambu will need to step up and perform well.
PGC Outlook:
It is impossible to predict how Ghibli will look given their performances this year. The probability God Ghibli showing up is around the same as Bad Ghibli showing up. Their scrims results so far have leaned positive, but scrims only mean so much. In the end, Ghibli are a fringe Grand Final team. It would not be surprising if they made it, but I would predict sixteen teams over them.
Global Esports Xsset (GEX)
MVP: ZhenNan
Player To Watch: SSR
The titans from Chinese Taipei are back on the global stage once again. GEX enters PGC with almost the same roster from PGI.S, save one difference. The roster is still spearheaded by ZhenNan. Behind him, YanLi and Lokslokkk provide the necessary supporting fire. The new addition, SSR, had a great debut performance during PCS5 where he finished tied for the team lead in kills.
PGC Outlook:
GEX is in a similar situation to E.36. They have some talent, but they are a minor region team who is here because of auto qualification. That being said GEX did show some bite during PGI.S. but that was relatively short-lived given how long that tournament lasted. If GEX made the grand final it would be a massive achievement. The odds of that happening though are relatively low though.
GNL Esports
MVP: Americano
Player To Watch: Tosi
Before PCS5, the idea of GNL Esports making PGC was laughable. Not only had the team barely qualified for PCS5, but they had to replace half of their roster to participate. That unfortunate circumstance came to be because half of their roster was not of legal age to compete globally. Yet with Corn, Heaven and Americano stepping in they went on a miracle run to qualify for PGC. Soon after, GNL Esports picked up the V7 roster heading into PGC. Now heading into PGC with the same roster, it raises the question of how they will play now on the global stage.
Tosi is the only remaining player from the original V7 roster still on this team, yet he is somehow the fourth best player on the team. That is no slander on Tosi, he is a good player. It is simply that the other spare parts that became this roster are that good. Americano is the most notable player of all of them. The former FarmPC fragger spent the first half of 2021 rampaging through the Japanese scene with V3 Fox and USG. When V7 called though, he was loaned over and stepped up in a big way. Finally, rounding out the roster is Corn and Heaven. The former SeoulHaeOne Prince and emTek members still have plenty left in the tank, especially Heaven. He spent two months in retirement before V7 called looking for reinforcements. Those reinforcements came to the tune of 36 kills during PCS5.
PGC Outlook:
I would be lying if I said I had a lot of faith in GNL. I want them to do good, but they simply seem outmanned. The players are good, but considering what the rest of Asia, the Americas, EU and APAC are bringing they feel on the lower end talent-wise. A Grand Final finish would be a massive achievement for GNL, but the odds of that actually happening are a different question.
MAD Clan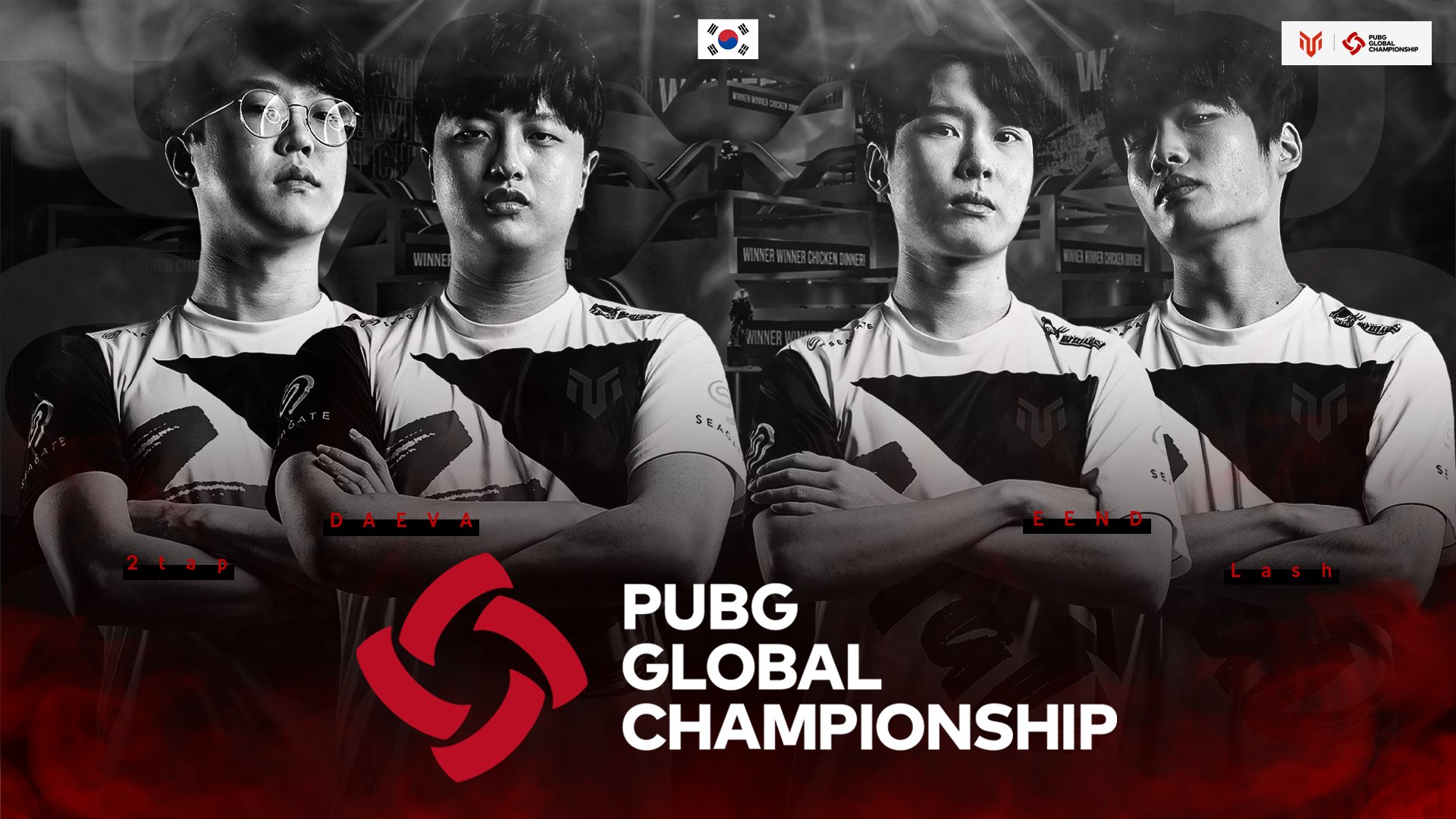 MVP: EEND
Player To Watch: 2tap
Entering 2021, MaD Clan was an afterthought in the Korean scene. The organization assembled a roster full of other teams' spare parts and brought it to war. Yet, despite that situation, they found plenty of success. They placed top five in both PWS seasons and a fifth-place finish at PCS4. Their experienced roster is a big help.
This roster begins and ends with EEND. The former VSG and Danawa member is the main fragger on this team. It is something he has done in the past and still does well to this day. His main partner in crime is their IGL Lash. The former Element Mystic member tends to pick up the secondary fragging duties in addition to leading them in battle. They are the solid parts of this roster. The biggest questions lie at the feet of 2tap and DAEVA. Over the past year and a half, both players have slowly performed worse and worse. 2tap had a good tenure on Griffin, but his play slowly worsened and improved only slightly when he came to MaD. DAEVA was previously part of Ghibli Esports. After they replaced him, they had back-to-back top-three finishes in PWS and PCS4. Both players still have something left, but MaD will need to get more out of them statistically if they want to contend for a PGC crown.
PGC Outlook:
MaD Clan are a complicated team to evaluate heading into PGC. Throughout 2021 they have produced consistent good results to get to PGC. At the same time, they are so bland. They are not an explosive team, they are a very consistent team. Which given the return to SUPER Settings, should benefit them. They understand what fights to avoid and how to get to the late game. They will pile up placement points, it is their kill potential that is a concern. When regions mix, how will that affect their playstyle. In a way, they are similar to the old OGN Entus teams but with less kill power. In the end they will likely find their way into the grand final, but they don't have a shot at winning PGC. They don't have the firepower to do that. It has to be said that their scrim results so far show promise, but will that convert to LAN success is the ultimate question.
---
Need More?
What do you think? Tell Christian on about this PGC 2021 Preview East Asia om Twitter at @TheWiz_SPM.
Follow The Game Haus for more sports and esports coverage.
Twitter: TGH Esports
Facebook: The Game Haus
"From our Haus to Yours"