Now that the calendar is in September, the second-most important stretch in PUBG esports is about to start. At long last, it is finally time for PCS5 to begin. Over the next three weeks, teams from across the globe will fight for their right to make the 2021 PUBG Global Championship. Though reaching this prestigious goal, the must get the invites or points needed to make PGC. PCS5 is the last step in the process. For PCS5 Asia, sixteen teams from across China, Korea, Japan and Chinese Taipei will fight for their PGC lives. This article will look at the long time kings of PUBG esports, South Korea. What are the odds of these teams winning PCS5? Who needs it most?
[Related: PCS5 Fantasy PUBG: Most Underrated Picks]
---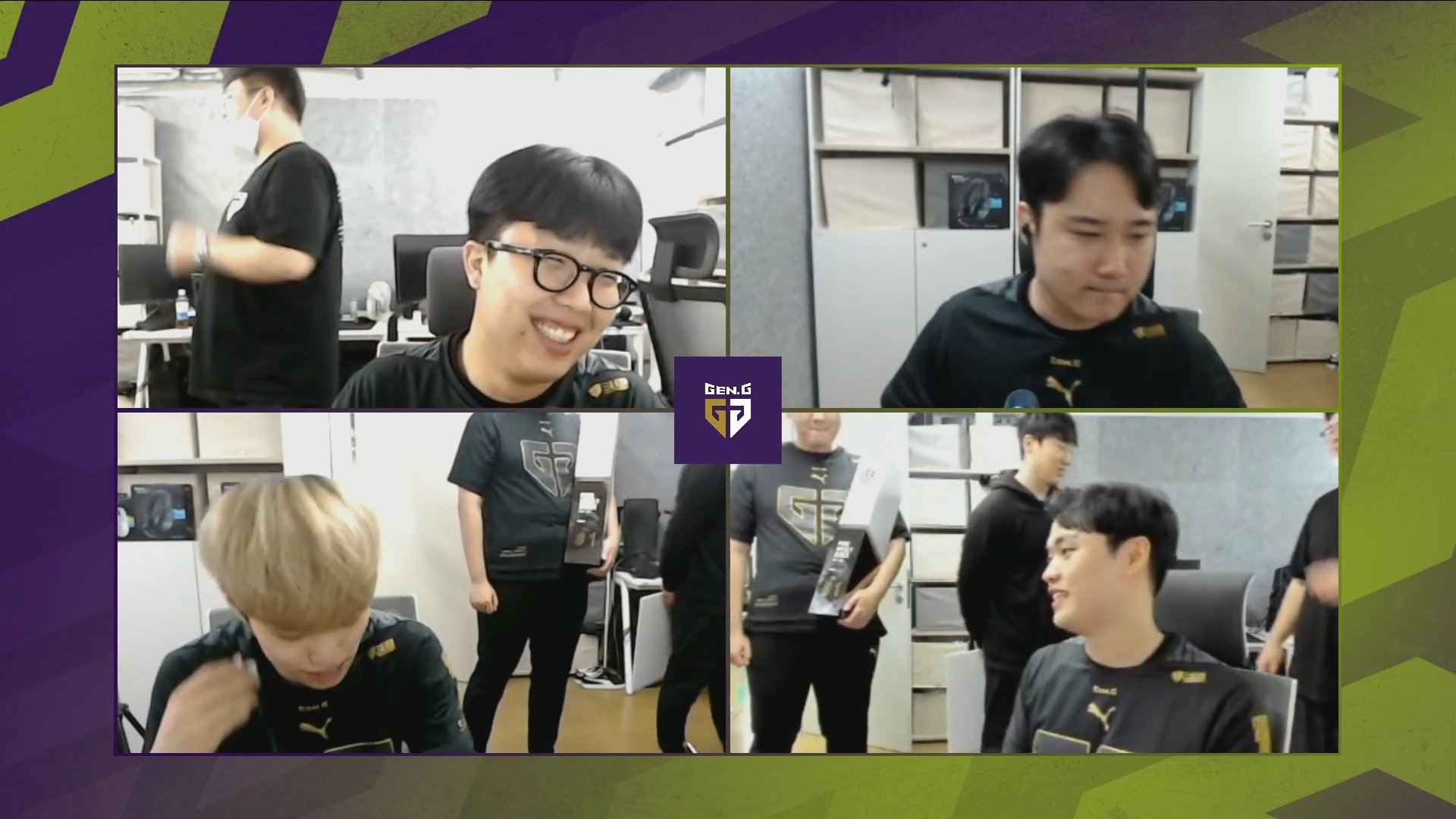 Player To Watch: Inonix
PGC Potential: Qualified
After clutching out during the final day of PWS: East Asia Phase 2, the best team in PUBG history once again qualified for PGC. The competition is two months away, but this team gives fans plenty of reason to be excited for PCS5. 
After a disappointing start to his tenure, Inonix is back to the player he used to be. Now in sync with Pio, arguably the best player in the world, the two are potentially the best duo out there in competitive PUBG. It only took a year and change to reach that point. While Inonix's return to form was key, their addition of Asura and his meshing in with the team was equally essential. He is the ultimate do it all third option. He can frag out, support or clutch if need be. While seeing Loki go was sad, his addition was strictly an upgrade over Loki. A good performance by Gen.G during PCS5 would warn the whole world that the long-time kings of PUBG are coming back for their crown at PGC. But only time will tell.
Player To Watch: EEND
PGC Potential: Decent
Of all the South Korean teams in PUBG, MaD Clan was a team many did not expect to be in this position a few months ago. This was a completely new team that formed out of remnants of other teams. They did not feel like they had a high ceiling. Yet, with a good performance at PCS5, they may find themselves playing on the biggest stage in PUBG.  After all, they currently sit in fifth place in terms of PGC points.
When looking at this roster, it boils down to their big three performing well: Lash, EEND and 2tap. As long as two of them are performing, this team has a chance. For example, Lash and EEND had the eighth and tenth most kills during the PWS: East Asia Grand Final. They finished fourth in that grand final. Then there is the question of Daeva. The former Ghibli Esports player is by far the most expendable player on the team, but he has his moments of brilliance. As long as they avoid him being a net-negative, MaD Clan's roster can outperform expectations with their consistency.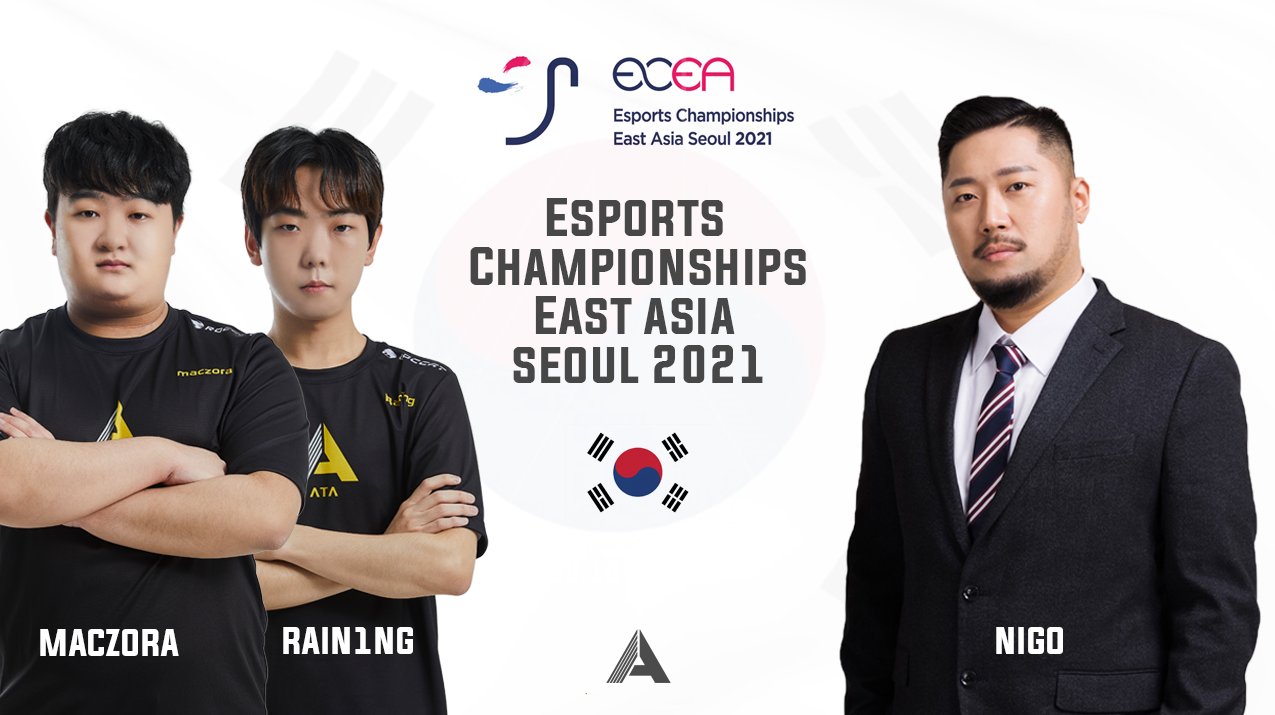 Player To Watch: Sparrow
PGC Potential: Unknown
ATA LAVEGA was not supposed to even have a shot at making PGC. The only reason they made the PWS: East Asia Grand Final was because of a rule technicality regarding Team Renewal. But when ATA LAVEGA were given their shot to be in the grand final, they ran with it.
This team was firing on all cylinders when they ended up finishing second during PWS: East Asia Phase 2. That mainly came off of the back of Maczora and Rain1ng playing to their peaks, but that is becoming more common. When the team is working, there are few duos in Korea better than Maczora and Rain1ng. They can carry an entire team for a tournament.
When it comes to their PGC chances, it is a matter of which LAVEGA shows up. If they show up like they did during PGC, they have a high likelihood of making it because of a top finish. But if average LAVEGA shows up, they can kiss their PGC dreams goodbye because they have no PGC points currently.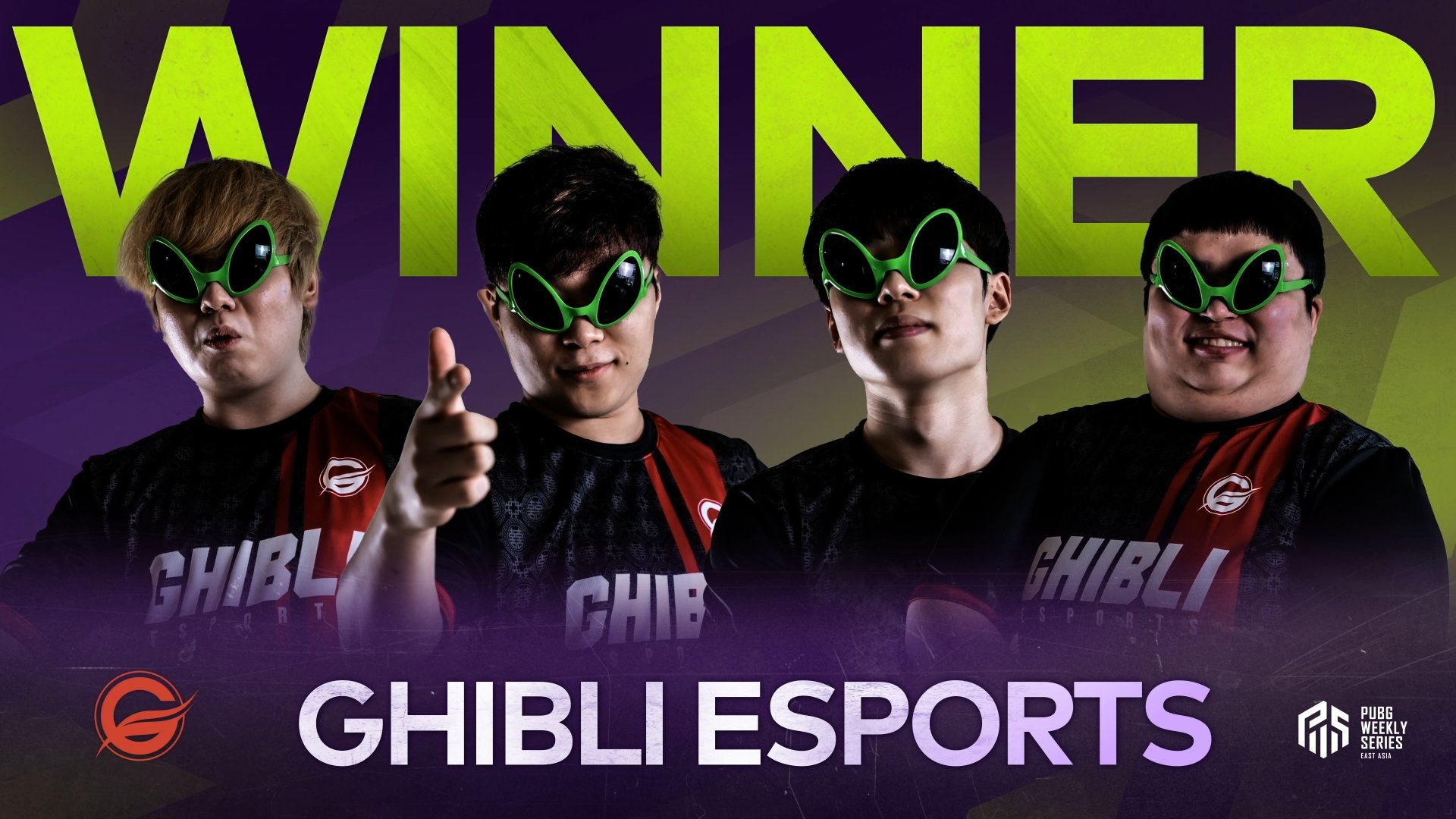 Player To Watch: Adder
PGC Potential: Near Lock
The pleasant surprise of the first half of 2021, Ghibli Esports claimed their position near the top of the South Korean scene for the first time this year. A large part of their success can be found in the two roster moves they made this year. At the start of the year they added Renba from the now defunct Team Quadro. Over the course of the last year and a half he became one of the most underrated players in the region. The other key addition was Adder from T1. He provided the team with a number three option who has the potential to perform like a number two. Those two players paired with the already existing core of Spear and Lambu turned Ghibli into a force.
Thanks to a stupendous PCS5 where they finished second, Ghibli is a near lock to make PGC. Currently sitting at 132 PGC points, which is more than a fourth place finish at PCS5, they feel safe for the moment. Ghibli does not have to get second again, but a top-six performance should put them into a comfortable position to make PGC.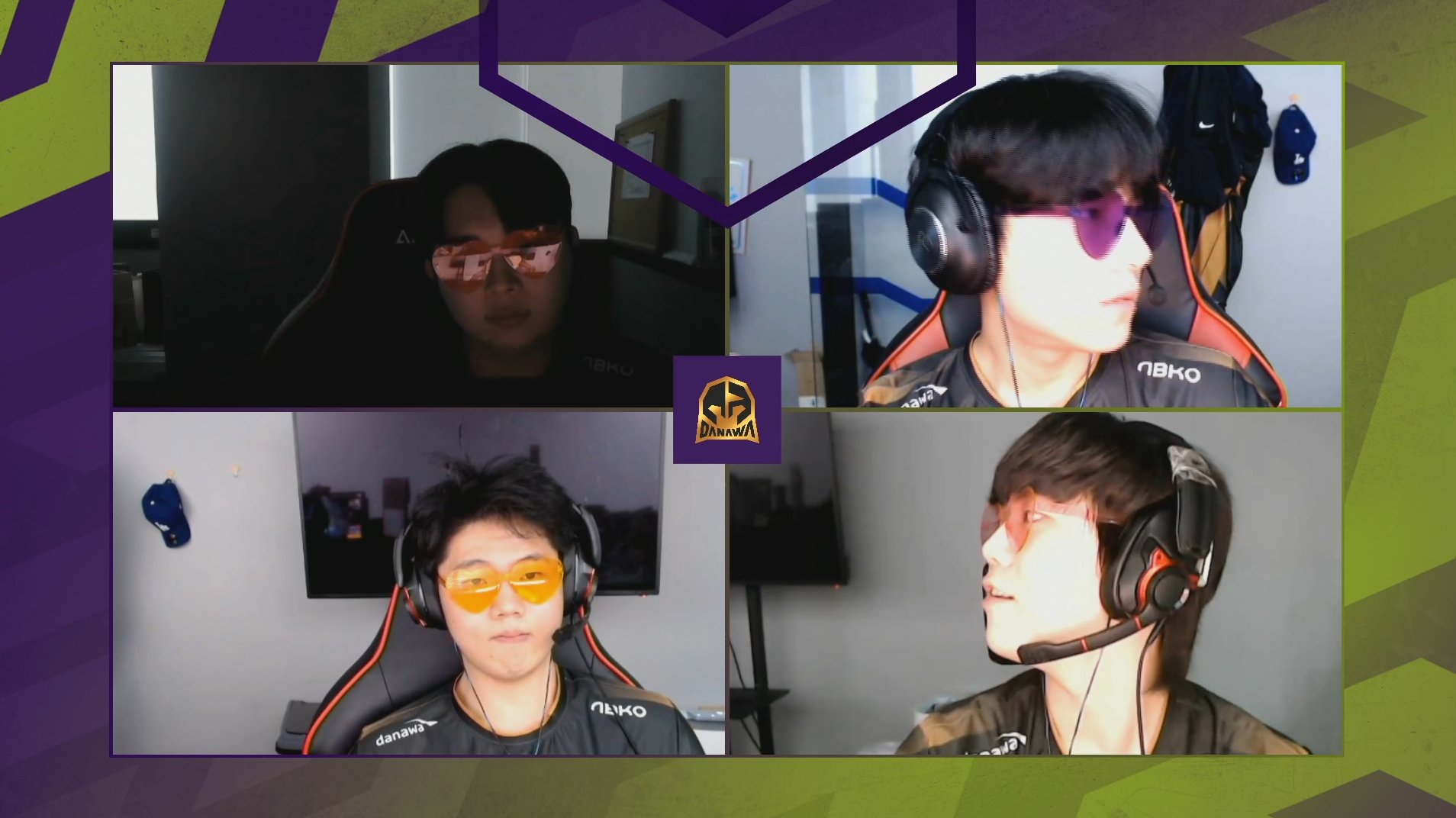 Player To Watch: YJ
PGC Potential: Medium 
The coolest story of South Korean PUBG this year is by far the story of Danawa E-sports. For a long time this team was a middling group of players who did not get anywhere. Over the course of 2020, they shaped a contender through sublime roster construction. Now in 2020, one simple move has made all the difference.
The introduction of YJ, after trading away JeffLocka, has paid dividends for this team. They now have a tenured IGL surrounding a young, extremely talented core. Before this year, Seoul was one of the most talented players to not make an international event. Now after a 6th place finish at PCS4, he is looking to further prove his status among today's crop. Behind him is Salute, the best young talent in Korean PUBG. At eighteen years old he has single handedly carried Danawa through tournaments, even outperforming Seoul. Lastly, there is LeClo and Rex. While Rex formerly was the main fourth on this rosters, the stability and experience of LeClo has won out and the team is better for it. If Danawa ever needs a sub though, they have a great young player on their bench.
Their odds for PGC are in a weird spot currently, They sit in sixth so they aren't that safe. At the same time given the number of new teams, lesser teams or already qualified team competing, their odds of making it are not as bad as they seem. All they likely need is a solid performance to secure PGC for themselves.
Player To Watch: Makne
PGC Potential: Medium
The days of the old OGN Entus core are long gone at this point. They had an amazing run at the top of the region, but the time came for change this year. Now in the lead up to PGC, the newest iteration of the Damwon KIA roster looks like it has a bright future. 
This roster all has their roots in different places. Under is the only member remaining from the team's great 2020 run. He is still the core of the team and one of the best players in the region. He is one of the true hard carries in competitive PUBG. Makne, formerly of Element Mystic and BoyeoJulgae, brought new life into the roster and looks like a great option moving forward. Former Gen.G member Loki has become a solid piece of this roster. But by far the most interesting player is BeaN. He had short stints on Farm-PC & T1, but has found some success on this new roster. He is someone to watch to see if he progresses even more. While his impact is yet to be determined, the recent addition of Silky could impact this team in ways we do not know. After spending a while on OP.GG, he recently joined the team following PWS: East Asia Phase 2. He could provide a little more experience to an already experienced core.
When it comes to their odds of making PGC, it is highly dependent on their performance. They currently sit as the last team in for PGC based on points, but that is a slippery slope. A solid performance likely ensures PGC. A bad one though sinks their chances. They have no room for error and all eyes will be on them.
Veronica7 (V7)
Player To Watch: Americano
PGC Potential: Low
Of all the Korean teams at PCS5, V7 enters the event in the toughest situation. Multiple players from the PCS roster are ineligible to compete at PCS5 because of international competition rule which required them to field new players. Tosi is the only member from their PWS roster eligible to compete, but they filled the team with good players. The most notable of those players is Americano. The former FarmPC player moved over to play in Japan this year with great statistical success. While his teams did not succeed, V7 know they are getting a good player. Surrounding those two are Corn and Heaven. Both players have good experience and have competed on various rosters throughout Korea. They have a talented bunch, but their odds at success don't feel high.
If V7 qualified for PGC, it would require a miracle run to end all miracle runs. It would require not only a top four finish, but also the teams ahead of them would have to flop. While the story  potential is massive, it sadly is not reality. V7 should be proud of their result no matter what though.
Power Ranking The Korean Teams:
Gen.G

Ghibli Esports

Danawa e-sports

Damwon Kia

ATA LaVega

MaD Clan

Veronica7
Need More?
What do you think? Tell Christian on Twitter at @TheWiz_SPM.
Follow The Game Haus for more sports and esports coverage.
Twitter: TGH Esports
Facebook: The Game Haus
"From our Haus to Yours"