The PUBG Continental Series: Asia Series Two is this week and what better time to preview the teams than right now? After Infantry Clan's strong performance last PCS, they are looking to repeat. That won't be easy though as rising stars like T1 and SeolHaeOne Prince are looking to come for that crown. What should be expected of each time? Well here is the PCS: Asia Two preview.
Top Teams: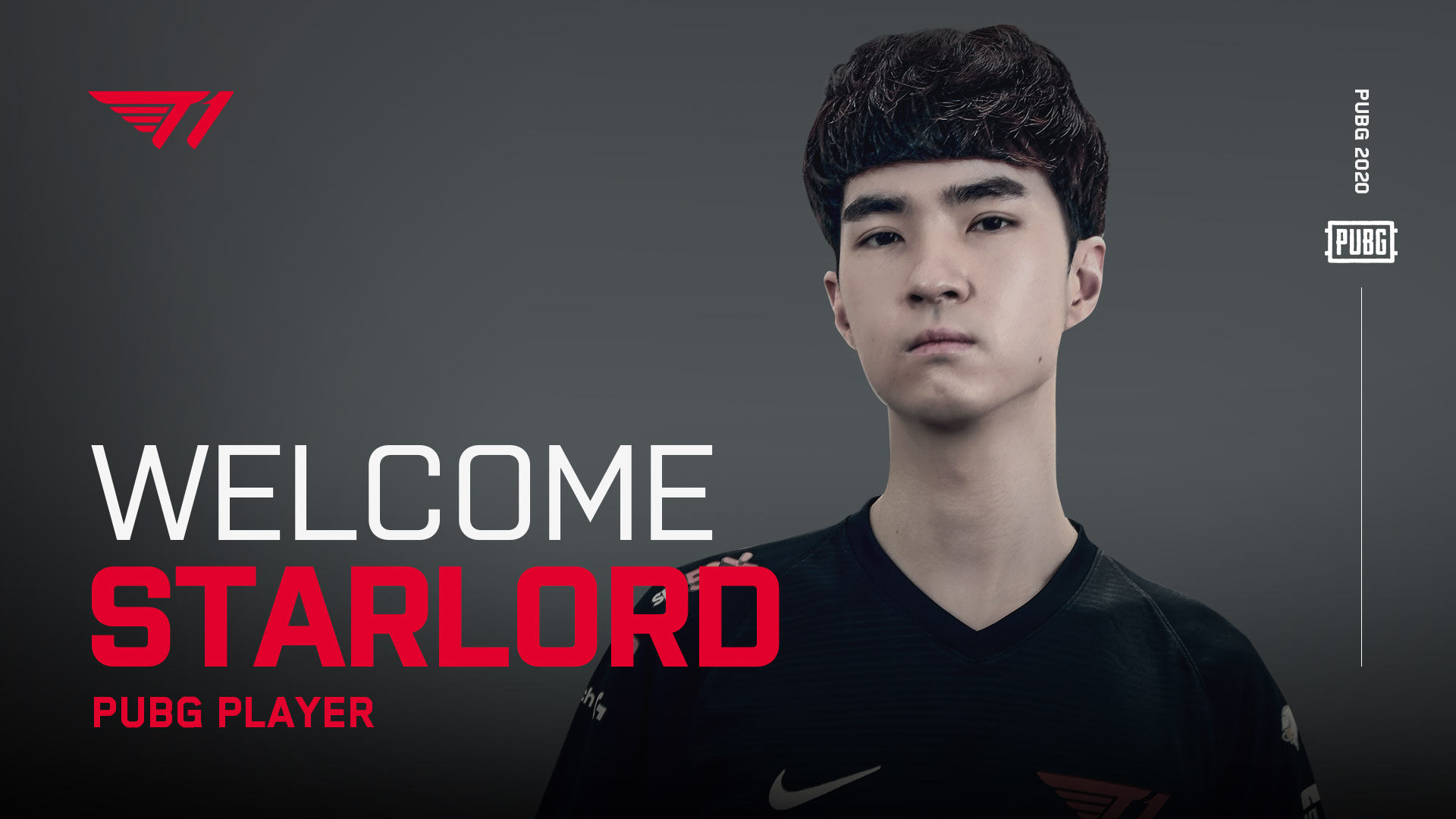 Infantry Clan
The PCS: Asia One champions return for PCS: Asia Two as the favorites. Leading up to PCS: Asia One, there was not much noise surrounding them. But after performing dominantly in scrims leading up to the event, they were firmly on the radar. Tom "Bench" Kim, one of the English casters for the Asian Region, even predicted them to win. Their team is great from head to toe.
They are led by LongSkr, who is considered by many to be the Chinese equivalent of Pio. Jiaoyang and Boliang are both extremely talented players in their own right and can carry any given match they are in. To round out their roster they have 9 who primarily picks up the snipers. In fact, he had some great moments during PCS: Asia One with the bolt action snipers. This is the scariest team in the lobby. They are the equivalent of what people used to feel about 4AM.
Tianba
The second-best team in China still is supremely scary. Tianba may have finished fifth in PCS: Asia One, but they won the Charity Showdown. T1anTian and NN run and gun all around the map while LuRenA and M200 support them. This roster consistently survives till placements, if they can frag a small amount more than they did during PCS: Asia One then they have a shot at winning the event. After all, some of their steepest competition is no longer in the event.
OGN Entus
The steady hand of Korean PUBG once again returns to another international event. OGN Entus are consistently around the top of any given event they participate in so it is no surprise they are back again. Seongjang fills a support role for this team while Under, kAyle, and indigo take turns fragging out. Under is this team's scariest player by far. He can pop off at any given moment and wipe a team. The only issue with OGN Entus is they kind of have a fourth-place problem. In their last four international events, they have finished in fourth place. Will that change, only time will tell. 
T1
The current kings of Korea are looking to finally make a statement on the international stage. The addition of Starlord has arguably been the biggest addition to any single roster in the entirety of PUBG in the last year. His shot-calling has turned this team of talented gunners with a strong voice to lead them. Starlord is surrounded by Adder, Akad, HelleN, and Rex.
Adder and Akad are both extremely talented players who typically cover the two supplemental fragging roles. HelleN is this roster's support player and the person most commonly on snipers. Meanwhile, Rex is probably one of the best fifth men in all of PUBG. This roster is extremely dangerous and have a legitimate shot at winning this. Hopefully, they do it to show T1's PUBG team is a new global threat.
Contenders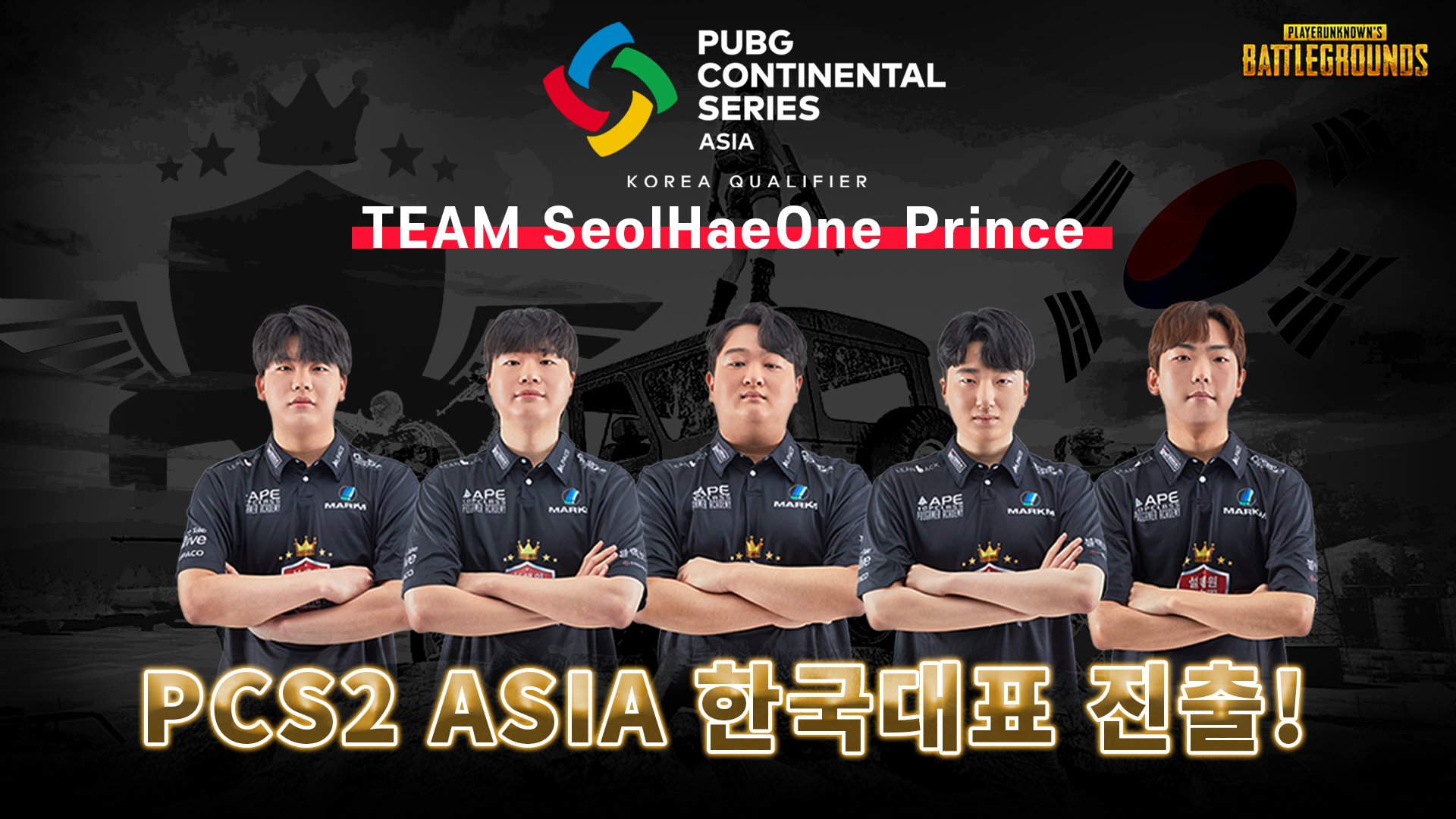 SeolHaeOne Prince
SeolHaeOne Prince, previously APK Prince, are one of the many rising teams in Korean PUBG. This roster first came together in the first few days of 2020 and their performances have only gotten better with time. Their game to game consistency is markedly improved from just two months ago. Previously, they were like VSG except they did not have the same ability to close games. They proved in the qualifiers that they solved many of their previous problems. Rain1ng, Maczora, Hwan2da, and Kimgoni are out for blood and looking to prove themselves.
VRLU Ghibli
VRLU Ghibli, more commonly referred to as VLG, are an underrated team in Korean PUBG. They share many similarities with LAVEGA actually. Their roster, much like LAVEGA's, is very talented. Lambu, Daeva, Spear and Hikari are a very good cohesive unit who have played together all year. Why they have a better shot than LAVEGA though is that VLG is a little more consistent. Their lows are higher than LAVEGA's and that matters during tournaments like this.
Still Moving Under Gunfire (Team SMG)
Help was required for this one, so who better to go to than one of the people at the heart of Asian PUBG, Pattrick. This is what he had to say about Team SMG.
"The popular "Tigers" have clawed their way back to the global stage with a 5th-place finish in the PCL Summer. In fact, this will be their first international event under the SMG banner and first since the Faceit Global Summit, when back as 17Gaming they became victims of the legendary Cpt grenade. By far the biggest strength for the team lead by Lanren's fragging power, Shou being a frontline ace while Kang and Baolei support this roster. The big difference-maker for SMG this season is their recent signee –  Mad98, who came out of retirement and immediately placed amongst the top fraggers in the PCL, taking a lot of pressure from Baolei and Shou" – Pattrick @pattrick_36
Do Not Know, but Probably Pretty Good
Champion of Competition & Triumphant Song Gaming
These two teams are grouped together for one specific reason, they are nearly identical track record-wise. Both teams had lackluster PCL Spring Split where they did not even make the finals. After a few teams left the PCL, these two teams went crazy and qualified for PCS: Asia Two during the PCL Summer Split. There is not a readily available record of their players so it is hard to predict. They should do decently though.
Need A Good Week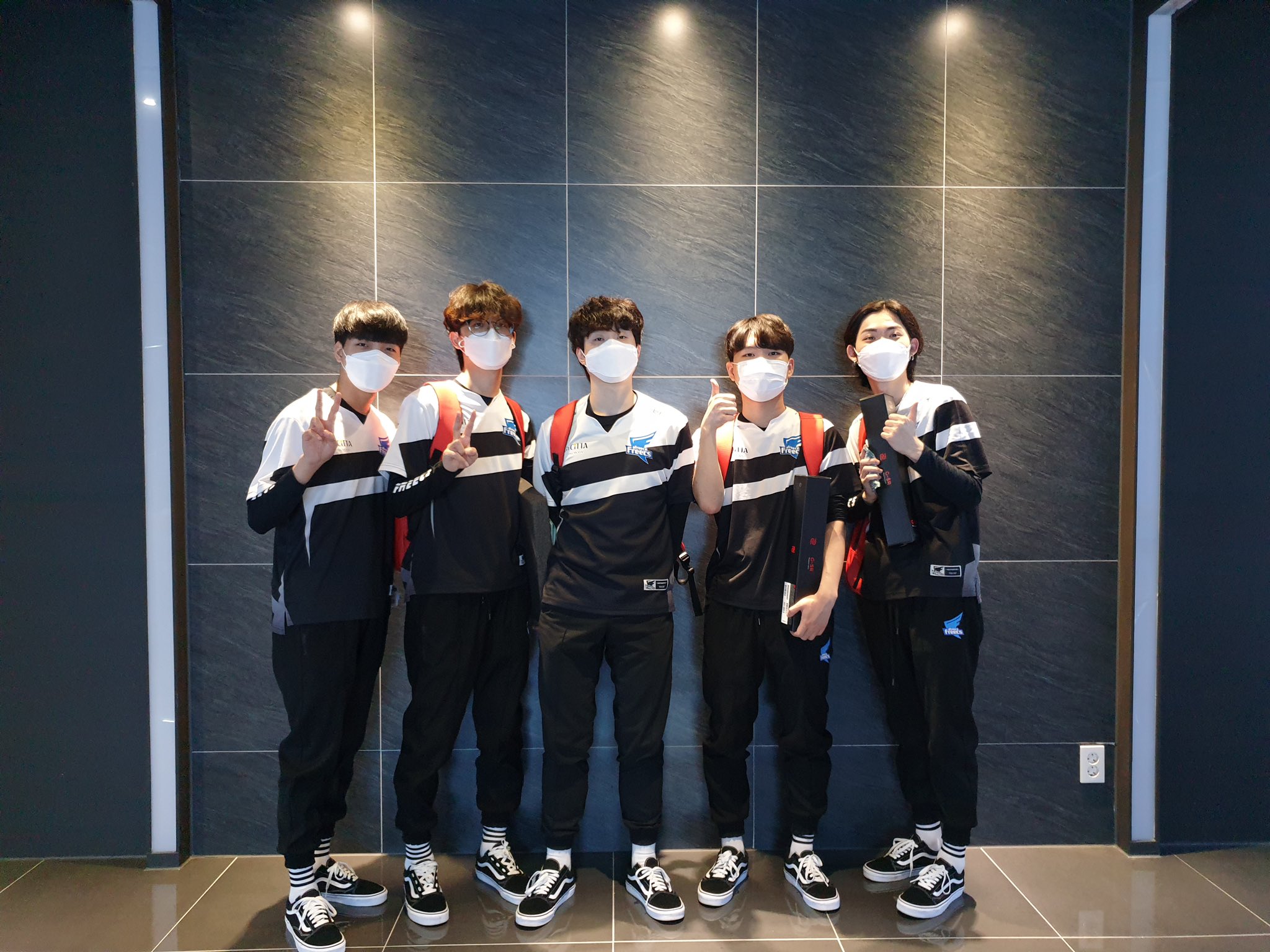 LAVEGA Esports
LAVEGA are a strange team to figure out. This is a very talented roster to begin with. Sparrow and ZeniTh are a great fragging duo who can take over any given match. They are supported by Dowon and Kali who are good players in their own right. Their biggest issue is consistently performing game after game. Their tournament results are inconsistent and the Korean is a great example. They finished fifth, but look at their match results. Outside of a strong first day their results were very lackluster. That can not happen in this tournament.
Afreeca Freecs
In one of the wildest PUBG games ever, Afreeca Freecs qualified for PCS: Asia Two. Three teams finished with the same number of points, but they qualified by having more kill points. Shadow, EJ, Hansia, Daengchae, and R0wha will look to prove that their performance in the Qualifiers wasn't a fluke. This was a top twenty team in the world last year, now they need to prove that is still true.
Element.36 Japan
This is a good sleeper team. It is not that they will necessarily win, but they will make some noise. They outperformed expectations and finished ninth in PCS: Asia One, miles ahead of the other small region teams. The reason they are interesting is that five of the teams who finished ahead of them are not competing in this event. They have ample opportunity to claim the points that those teams took in PCS: Asia One. Sylphia, Pureboy, Amonat, and Satou are a roster that can do it all. Just look at Sylphia's performance with the AWM during the game they won last PCS. This team has the chance to put up the best performance by a minor region ever arguably.
Four Angry Men (4AM)
What happened to 4AM? They were arguably the top team headed into PGC 2019, now they are struggling to make it into PCS events. That roster remains mostly intact with Forever, xxxLu, ZGG01 still remaining on the roster. We1less and Long round out this roster of Chinese fraggers. At any given moment this team can become what they are capable of, it is just a matter of whether they can rejuvenate that old mojo. 
Long Shots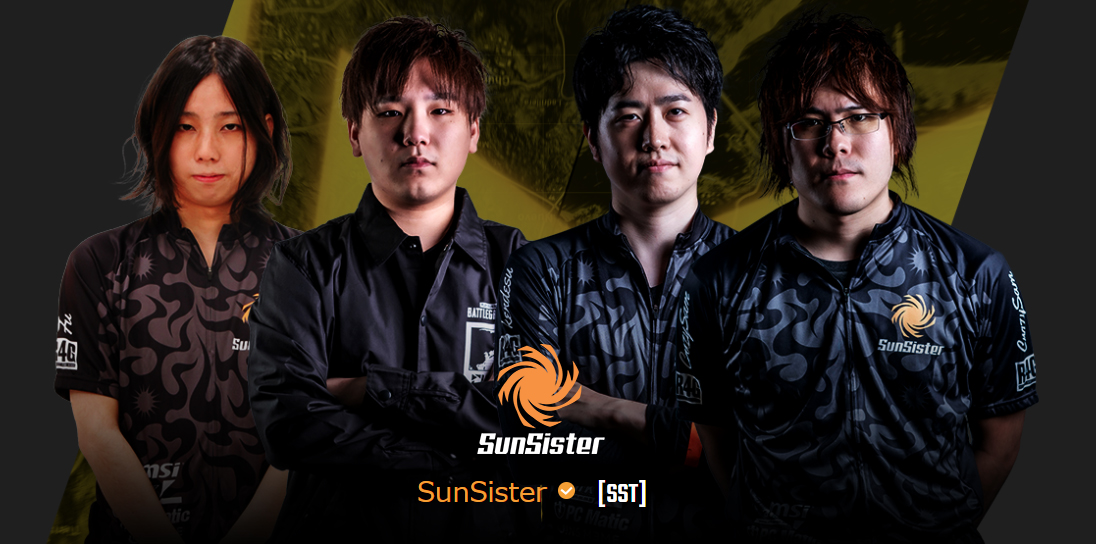 Sunsister
This roster does not have much of a shot at winning the tournament at all. They finished last during the Charity Showdown, failed to make PCS: Asia One, and now they are in an even harder scenario than before. Fhy, CrazySam, Poly and Kendesu will need to do massive work if they want to even have a chance at winning.
Global Esports Xsset ACE (GEX Ace)
GEX are back for PCS: Asia Two……sort of. Their main roster is not in this event, but their academy roster is. That is a little awkward to say the least. This roster can maybe make some noise. They finished fourth in both the PUBG Master League 2020 Spring Season and Onslaught League Season 4. This roster may be the hot new TWHKMO team, and this tournamnt will be a test.
Team Sades
Team Sades is a familiar name to people who watched the Onslaught League earlier this year. This roster has improved the more tournaments they play in. In March they finished 16th in Onslaught League Season 3, this past month they finished second in the PUBG Master League. This is a young roster looking to make some noise. How much though is up for debate.
Need More?
What do you think? Tell Christian on Twitter at @TheWiz_SPM.
Featured image courtesy of Overwatch League.
Follow The Game Haus for more sports and esports coverage.
Twitter: TGH Esports
Facebook: The Game Haus
"From our Haus to Yours"