Asian PUBG is the best global region in PUBG esports. It holds the two-time world champions in GEN.G, the best player in the world in Pio, and the highest density of great teams. In fact, four of the top five teams from the last world championship are from China and Korea. This week PCS: Asia One will take place. The best teams in all of Asia will look to claim the title of PCS: Asia One Champion. Here is a look at what to come with the help from PUBG caster Clinton "Paperthin" Bader.
Where to Watch: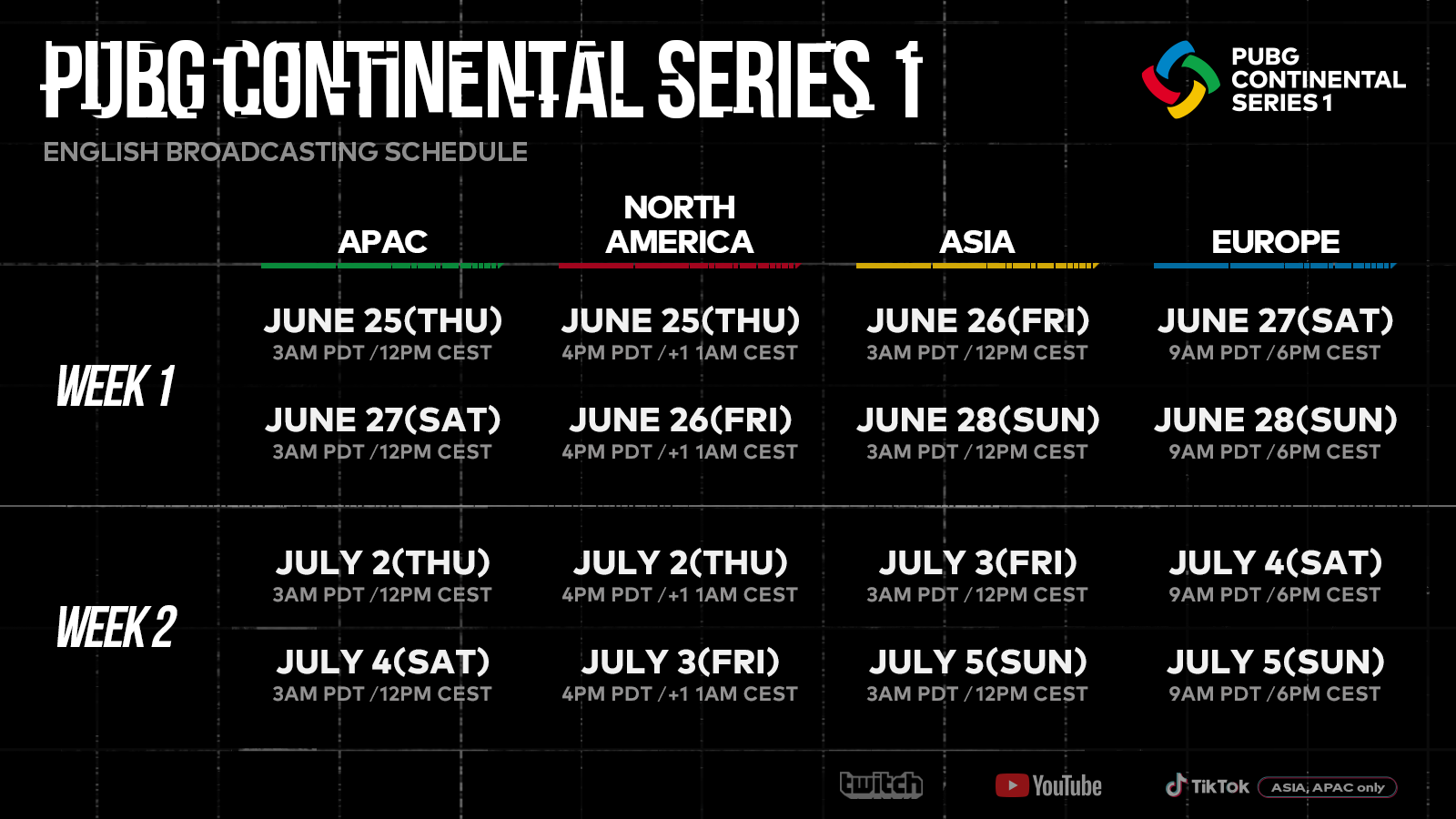 Make sure to tune in at twitch.tv/pubgkorean_en to watch the event. The games will start at 6 AM EST on: Friday June 26th, Sunday June 28th, Friday July 3rd, and Sunday July 5th. Finally, the games will be casted by the great English voices of Korean PUBG known as Clinton "Paperthin" Bader and Bench.
PCS: Asia One Q&A with PUBG Caster Clinton "Paperthin" Bader
@paperthinhere on Twitter
Has Griffin passed Gen.G as the Kings of Korean PUBG?
Paperthin: I think in the Korean scene, Griffin has a SLIGHT edge on Gen.G, but Gen.G still is the better international team
Who do you think is the most underrated team entering the tournament?
Paperthin: I guess I have to say Team Curson. They shocked the world at the PCS Charity Showdown, and have continued to perform well in their region, despite being an amatuer team full of guys who have full-time jobs
Is Tianba the prohibitive favorite after their performance in a very similar lobby during the Charity Showdown
?
Paperthin: I don't think so. Tianba Gaming has been floundering in China since the Charity Showdown, and seems to have lost that explosiveness they showed. Whereas most of the Korean teams that were at that event played well in the Korea quaIifiers, so there seems to be more consistency there. And I from what I saw in the qualifiers, the Korean teams have learned a lot from the Charity Showdown and are adapting quickly.
If you had to pick one team from each region to pay attention to (Japan & TWHKMO, China, Korea) who would they be?
Paperthin: In Japan that would be Crest Gaming Xanadu, for Chinese Taipei it would be Team Curson, China would be LYG and Korea would be Element Mystic.
What is the best storyline going into this tourney, outside of the L-Stars last ride?
Paperthin: Oof, that's tough. So many good ones to choose from! Can the Cinderella story continue for Team Curson? Can Crest Gaming Xanadu find success after not qualifying for a major event since PGI 2018? Is the new VSG roster the real deal?
Who do you think is going to win?
Paperthin: I am picking Griffin to win this. I think they learned a lot from the Charity Showdown, as it was their first big international event. It's a team chock full of talent, with a smart and capable shot-caller in Asura, the explosive fraggers 2heart and Minsung, and the savvy support player 2tap. I think shaking off the nerves and disappointment of a poor finish at their first major and coming back to dominate the Korea qualifiers shows they have the skills and mental fortitude to take the next step.
Need More?
Who do you think qualifies for PCS: Asia? Tell Christian on Twitter at @TheWiz_SPM.
Featured image courtesy of Overwatch League.
Follow The Game Haus for more sports and esports coverage.
Twitter: TGH Esports
Facebook: The Game Haus
"From our Haus to Yours"