Asian PUBG is the best global region in PUBG esports. It holds the two-time world champions in GEN.G, the best player in the world in Pio, and the highest density of great teams. In fact, four of the top five teams from the last world championship are from China and Korea. This week PCS: Asia One will take place. The best teams in all of Asia will look to claim the title of PCS: Asia One Champion. Here is a look at what to expect from the teams:
Where to Watch: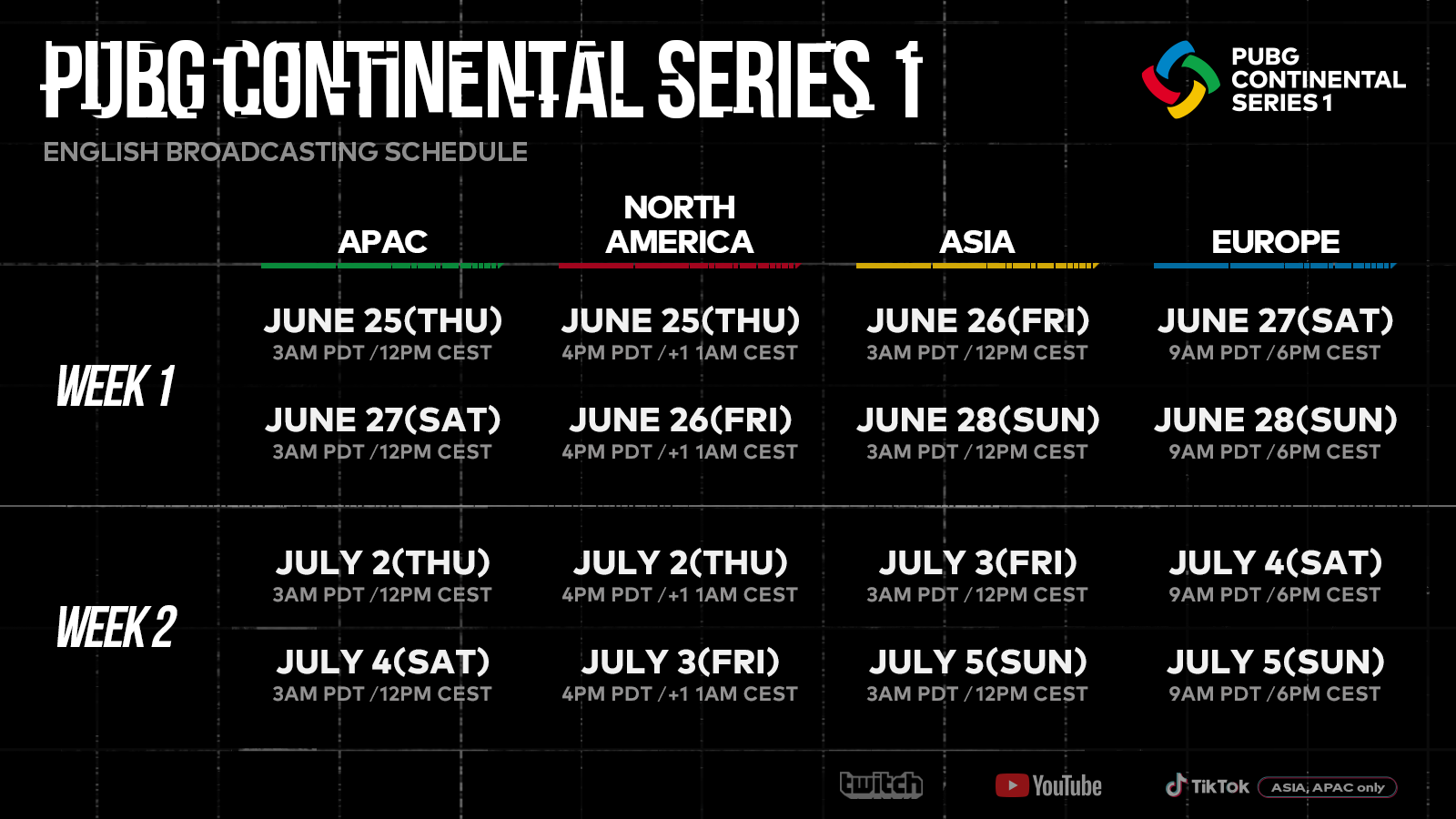 Make sure to tune in at twitch.tv/pubgkorean_en to watch the event. The games will start at 6 AM EST on: Friday June 26th, Sunday June 28th, Friday July 3rd, and Sunday July 5th. Finally, the games will be casted by the great English voices of Korean PUBG known as Clinton "Paperthin" Bader and Bench.
Top Contenders: Gen.G, Griffin, Tianba, LYG, Team Curson
These are the teams fans should looking at to potentially win PCS: Asia One. All of these teams except Griffin finished top five during the Charity Showdown, which had almost all of the same teams as this event. Tianba, the winner of the Charity Showdown, has not looked the same since the Showdown. They look vulnerable entering this tournament but are top contenders based on previous performance.
Griffin are the biggest wild card in this group. Last time they were in a lobby like this, they severely underperformed and finished bottom four. Despite their international fails, they perform like monsters in the Korean scene. This team consistently frags and gets to the late game. If they can perform like they do in Korea, they may just win.
Good Shouts: Team Quadro, Element Mystic, Crest Gaming Xanadu (CGX), 4 Angry Men (4 AM), Infantry Clan
This collection of teams all have compelling cases to potentially win, but are not as convincing as the top teams. Team Quadro, while performing decently in Korean events, seemingly turns up big in international competition. They came out of nowhere to finish fourth in the Charity Showdown and now did very well in scrims. Element Mystic is one of the most consistent teams in Korean PUBG. They can frag, play circle, and make smart rotations. While they don't have the highest chance to win of this group, they have a better chance to not fail miserably.
Crest Gaming Xanadu, or CGX, are a Japanese team that recently has gone on a run in national tournaments. They are a combo of experience and youth, which could lead to explosive results. Infantry Clan are a sneaky team entering this event. They struggled in the Charity Showdown, but their performances in Chinese tournaments have been solid. They performed well in scrims this week, including a absolutely stupid performance the final day of scrims. Watch out because they may be the can continue the momentum. Finally, there are the 4 Angry Men, affectionately known as 4 AM. This Chinese team is known for its ruthless aggression and fragging capabilities. This team finished third in the 2019 PUBG Global Championship and sixth in the Charity Showdown. This team will be around the top, can the reach the top though. 
Can Win With a Good Weekend: VSG, L-Stars, OGN Entus
Update: Luminous Stars will participate in the 2020 PUBG Continental Series 1 Asia, in what will be their final tournament before disbanding.

Players will reportedly play from either a single place, or from their new/future team houses. pic.twitter.com/TInEww8xbf

— Patryk / Pattrick (@pattrick_36) June 17, 2020
This is the "wild card" group. All these teams could win, but they likely can't afford many off-games. OGN Entus is one of the safest teams in the whole tournament. They are typically fundamentally sound and commonly make it deep into placement points. However, during the Korean Qualifier, they showed signs of weakness and stumbled. They can not afford to stumble in this lobby at all. VSG meanwhile has the most to gain out of this whole group. This team can frag as good as the top teams in this tournament, consistency has been their issue though. They will have massive games and then disappear for a game or two. If they can be more consistent this team has a great chance top finish top three or win. Finally, L-Stars is the most interesting story of this event. After a seventh-place finish in the Charity Showdown, it was recently announced this would be their last tournament together as a team. This team has one final shot to do something great together, the question is will they be able to do it?
Shouldn't Win: RushB, Element.36, Global Esports Xsset (GEX)
These are the teams that if they win it would be a miracle. All four teams have been in the bottom of the last few scrim blocks. Even during the PCS: Asia Charity Showdown all these teams, save Element.36 who didn't compete, finished in the bottom half. All signs point towards these teams being at the bottom of the standings, and that should surprise no one.
Predictions:
4 Angry Men will be the top-performing Chinese team.

Team Quadro will once again make a run and finish in the top five.

Gen.G and Griffin battle for the title of "King of Korea" and Gen.G prevails

CGX will not make the top eight, but will have an eye opening performance that will make them an interesting name if PGC 2020 happens.

Gen.G win in the end. It is hard to bet against the team that has won basically every major tournament they have participated in.
Need More?
Who do you think qualifies for PCS: Asia? Tell Christian on Twitter at @TheWiz_SPM.
Featured image courtesy of Overwatch League.
Follow The Game Haus for more sports and esports coverage.
Twitter: TGH Esports
Facebook: The Game Haus
"From our Haus to Yours"