This weekend the PUBG Continental Series returns for the third time this year, and that means PCS: Asia is back. The event features plenty of returning faces but also some really intriguing new names. It will be streamed over the next few weeks on twitch.tv/pubg at 5 AM EST, so be sure to tune in. When it comes to the Asian PUBG scene, there is no better person to talk to than Clinton "Paperthin" Bader. He is the consistent face of the region's English cast while also casting Korean PUBG. If there is one person to follow to keep track of the Asian scene, it is him. Make sure you follow him on Twitter at
@paperthinhere
. Without further adieu, let's get into the Q&A with him about some storylines going into PCS: Asia 3.
It feels like about half the lobby at most can potentially win the event. What does that say about Asia compared to the other regions?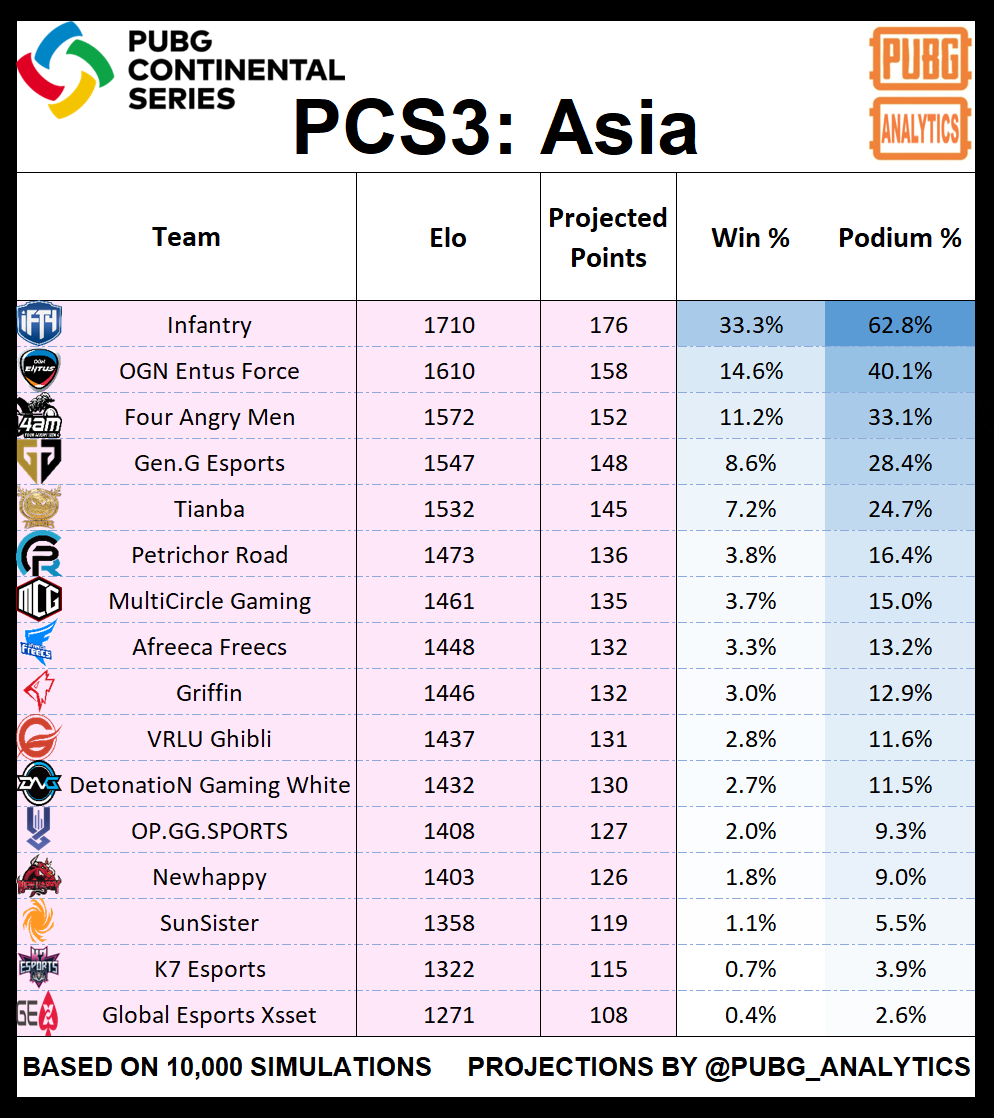 Paperthin: I think Asia is pretty inline with EU right now compared to the other regions. In APAC, it feels like there are 4, maybe 5 teams that have a shot each event, and in NA it definitely feels like the big 3 are the only ones capable of getting it done. But in EU, you see a depth of talent similar to Asia, where half the lobby is capable of popping off any given event. And when you watch the level of play in Asia and EU, it's extremely high in both regions.
OGN Entus and 4 Angry Men (4AM) handily won both their qualifiers for PCS Asia 3. Which team in your opinion has a better shot at winning the event?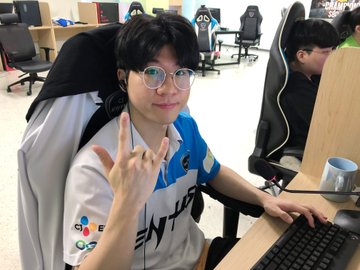 Paperthin: I have to say OGN Entus for 2 reasons. 1st, they probably won't have to potentially fight over their drop spots. 2nd, they have been one of the most consistent teams not just in Asia, but in the World this year. OGN has really taken their play to another level now, and seem to have found that slight bit of aggression they needed to rack up bigger kill numbers more consistently, on top of improving on their ability to navigate their rotations to get themselves into late game situations with 3 or 4 members of their team up. What has impressed me so much about OGN is not just their ability to maintain a high level of play for the last 2 years, both internationally and in Korea, but that they seem to properly address their shortcomings and work to resolve them event to event. I really think PCS3 could finally be the event where they break through. Don't count 4AM out though, as we saw last year, 4AM tends to play best on the biggest stages towards the end of the year.
Gen.G, Griffin and Afreeca Freecs all finished within 20 points of each other during the qualifier. Which of the three has the best chance at winning the event?
Paperthin: My heart says Griffin, but my brain says Gen.G. Griffin looked like a brand new team with Hwan2da coming in and taking over play calling roles for the boys in red. They looked fast and furious, and Hwan2da seemed to be able to harness the latent energy residing inside the team that seemingly left them during PCS2. However, Gen.G is back and looking better than they have since last winter. It seems that going back to more of a 1-3 style has Gen.G playing much better, and the close quarters combat tactics and synergy have improved so much for the black and gold. I wouldn't be surprised to see one of, or both, of these teams in the top 5.
Do you think the Battle for Apartments will occur once again? We know you absolutely loved it last time…..
Paperthin: From what I have heard both on the involved party's streams and behind closed doors, the battle is going to happen. However, VLG did back off of apartments during then KR qualifiers and ceded the territory to the Kim Pirates (a team made up of streamers and former pros, including Taemin of Gen.G fame) and switched to Rohzok, which worked out very well for them. I would not be shocked at all if VLG moved again for PCS3 Asia. IN FACT I HIGHLY ENCOURAGE IT, HINT HINT WINK WINK.
If you had to pick one team from each region to pay attention to (Japan & TWHKMO, China, Korea) who would they be?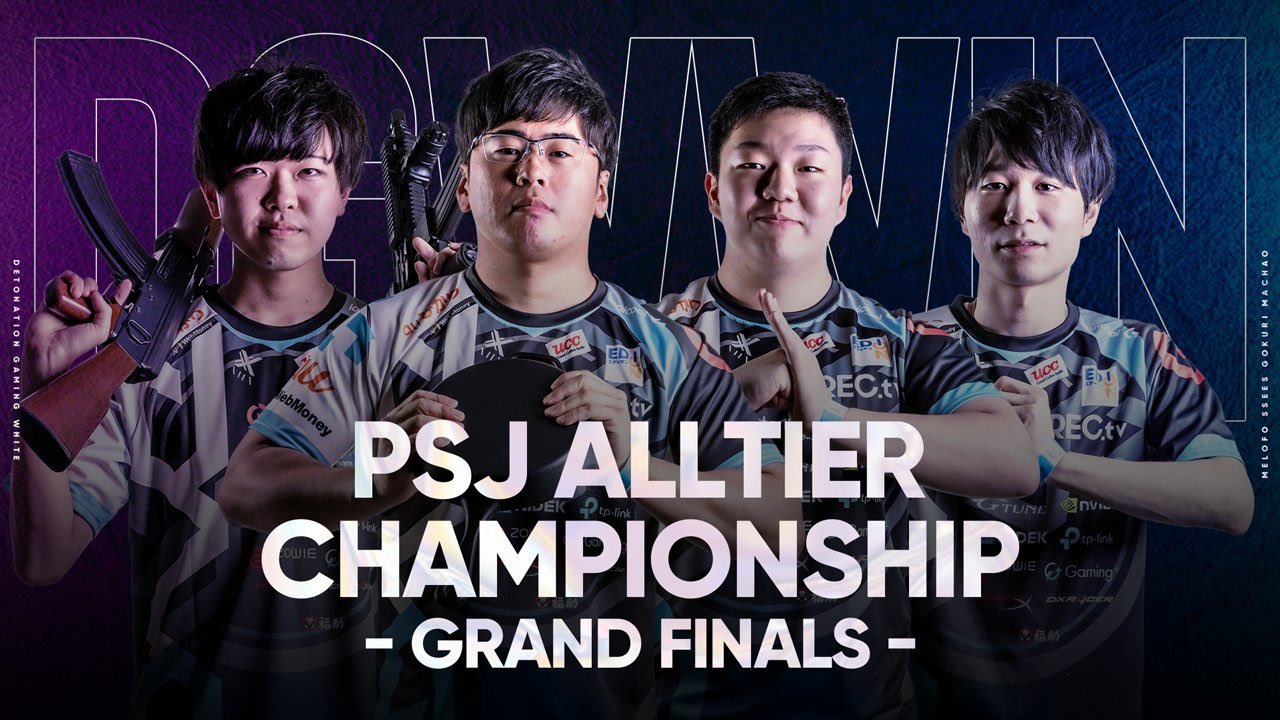 Paperthin: In Japan, Detonation Gaming White. Hands down the most mechanically gifted team from the country, with Machao leading the way as both the IGL and often the top fragger. He is lovingly referred to as the "Japanese Pio" by fans.
From TWHKMO it would be K7, which is the new esports org formed after GEX Ace had to disband due to the region rules of only one team per org being placed into effect in the region, has been the top performer for a couple of months now from the PML. However, the region as a whole has struggled this year outside of Curson's insane run at the Charity Showdown.
From China, MultiCircle Gaming is super interesting, with Summer as the veteran IGL (some may remember him from his VC Gaming days, leading that team to a win at the 2019 Spring PCL, and a 5th place finish at PGC last year) and Tanki995 being top fragger, these guys could make a splash like many other Chinese teams have this year.
Finally, from Korea Gen.G has my full attention. Can they finally find the magic with this "super" team and take a win at a major? It feels like yesterday they signed Aqua5 and Inonix, but it was almost a year ago and they haven't found much success. I feel like this is a do-or-die moment for this current roster. They have the talent, but can they find that same form they found for PGC and repeat their November success?
Who do you think is the most underrated team entering the tournament?
Paperthin: Any Chinese team that isn't Tianba, 4AM, or IFTY
Who do you think is going to win?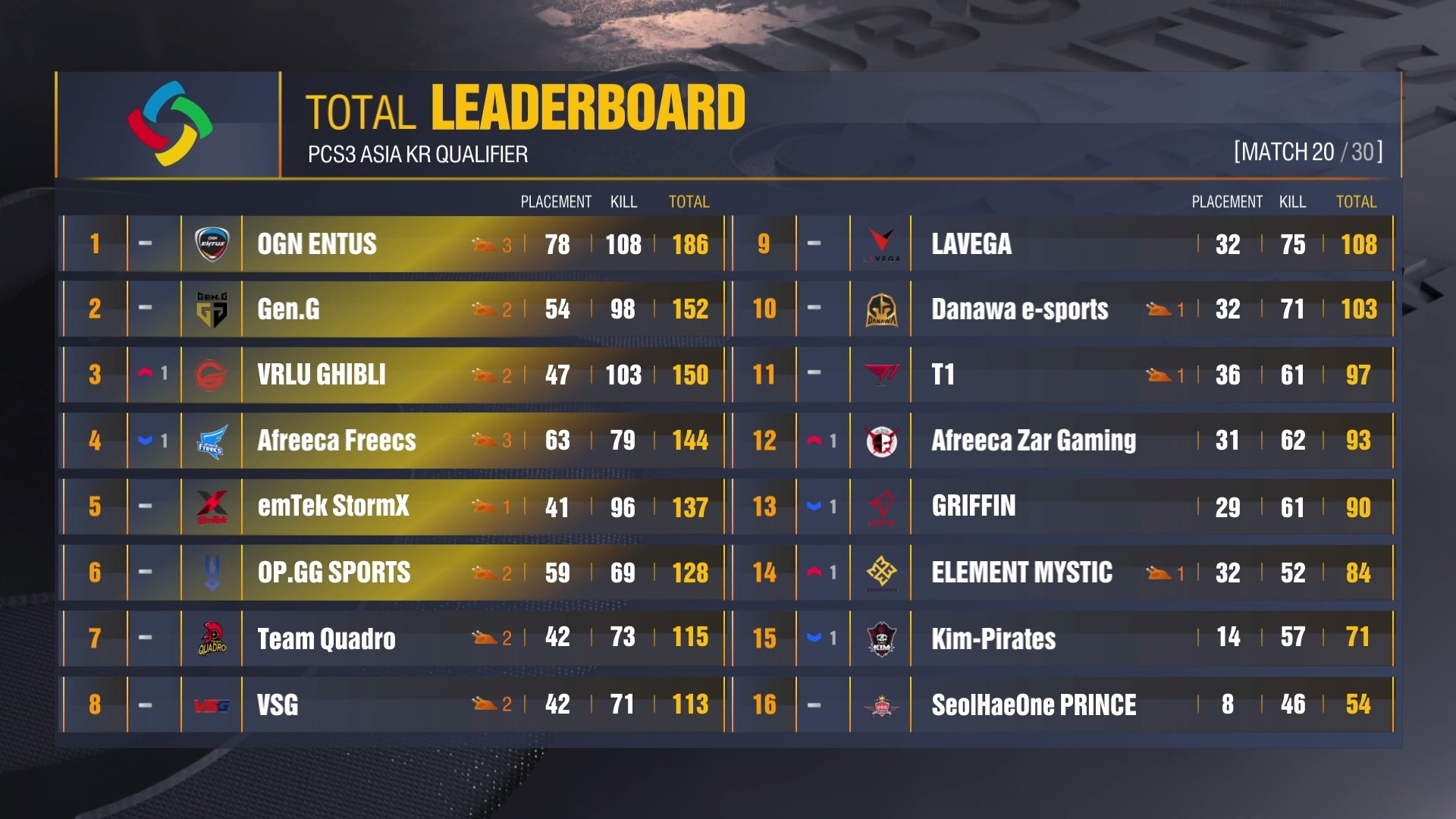 Paperthin: My pick for PCS3 Asia is OGN Entus. I feel like their belligerent consistency throughout the last 2 years has to pay off at some point, and now maybe their moment. Despite a disappointing performance at the BWS, I don't think that was an event they took super seriously, more focusing their energy and thoughts on the big one in front of them. And hopefully, we can finally put to rest the old "OGN Entus 4th" meme.
Need More?
What do you think? Tell Christian on Twitter at @TheWiz_SPM.
Follow The Game Haus for more sports and esports coverage.
Twitter: TGH Esports
Facebook: The Game Haus
"From our Haus to Yours"