As regional play is about to resume after PGI.S, it is time to take a look at where teams stand on the global stage. Throughout PGI.S and the entirety of 2020 teams fought to become the best in the world. Now, the teams have a fresh slate to chase their dreams at PGC this fall. This is where the top 12 teams stand entering the 2021 global season.
First Four Out:
16. Digital Atheltics
15. ENCE
14. Ascend
13. Oath Gaming
Top Of The Lobby
12. Zenith Esports (NA)
Ranking Zenith here is a slippery slope. The team's second-place finish at PGI.S came largely off of a strong second half, but they still did well in NA. While they never won a PCS event, they were always in the top five of the events. On top of that, Roth's exit leaves a massive hole for this team to fill. All that being said, this team is still in a great place. If they find themselves a good IGL, they will be in a great spot. Until there is proof with a new IGL, they sit right here.
11. Fury (OCE)
They may not have competed at PGI.S, but it was at no fault of their own. PUBG Corp was not able to get visas for the team to compete in Korea and travel back, thus leaving them on the outside looking in. This team was one of the best teams in the world during 2020. They made all four PCS events and placed top four in three of them, including losing out on PCS 2 APAC title on a tiebreaker. This experienced roster paired with a young star like Fludd is destined for greatness. They are one of the favorites out of APAC to make PGC at the end of the year with their performances. If they do, the lobby better be scared because they will be out for blood after the events surrounding their PGI.S exclusion.
10. Team Liquid (EU)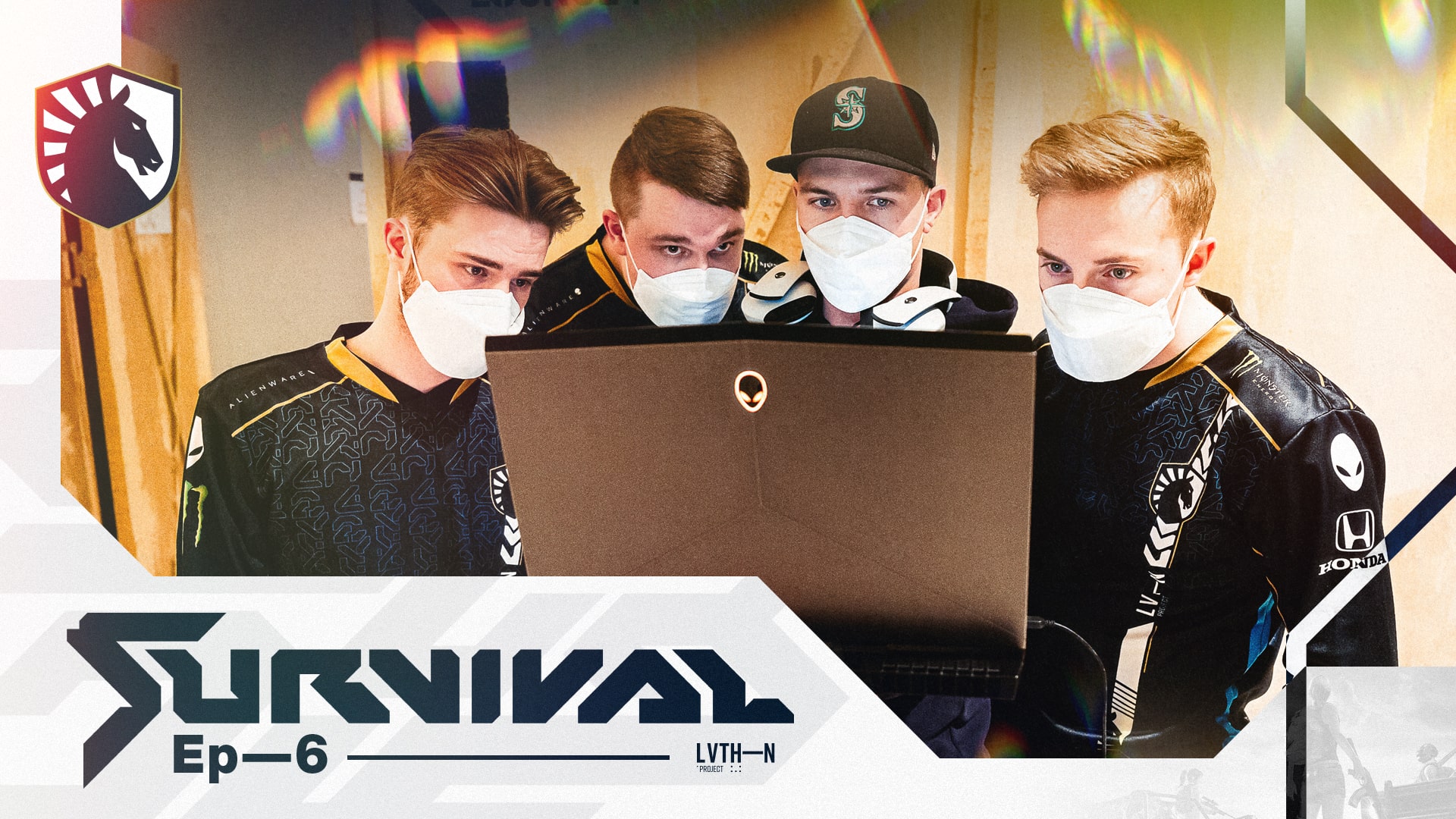 The mighty European mixed team put on a show to end PGI.S, but it was not an easy road. Their early success, while not met with prize money, set them up to be a threat the whole way through. A mid-tournament stumble put that in jeopardy though. When the pressure was turned up though, Jeemz and Ibiza reminded the world how good this roster is. While the event did not end how they wanted, Team Liquid put up a valiant performance for the whole tournament. A dash more consistency throughout the year would serve this team well. They came close so many times in 2020 to only fall short at the end. Hopefully, they can get it done in 2021.
9. Buriram United Esports (APAC)
The mad fraggers of the APAC region put on a show for the world during PGI.S. Their hyper-aggressive playstyle gave them the fifth most kills in the entire tournament, but it came at a price. Their downfall ended up being a lack of placement points to pair with those kills. Despite all that, Buriram set themselves as the kings of APAC heading into the 2021 PCS cycle. Noadra is a premiere fragger that this roster utilizes to his maximum potential. A strong 2021 after a great 2020 will put them right back in the conversation for the PGC title.
8. Virtus.Pro (EU)
While their PGI.S ended in a disappointing way, the former Northern Lights roster was one of the great teams during PGI.S. They were one of the primary victims of the WWCD setting implemented during PGI.S. Despite having to play with a substitute player, they managed to produce results without winning games. There is no reason to doubt them heading into the 2021 cycle though. Notably, Perfect1ks will return to a roster where all three other players posted an AKR over one. With the crew back together, watch out for VP in their quest to remain kings of EU for the second straight year.
7. Four Angry Men (China)
The Four Angry Men came alive once again on LAN, but once again their tournament ended in pain. They entered the last game in the lead to win the event, but an early exit led to their demise. 4AM should be happy with their result though. The iconic Chinese team managed to finish fourth despite a fit of illness that caused their leader Godv to miss time. The iconic duo of Forever and xxxLu proved they are still two of the most prodigious fraggers in the world with their performances during PGI.S. With a good performance this year, 4AM will be back at PGC hoping to finally grab that brass ring.
6. FaZe Clan (EU)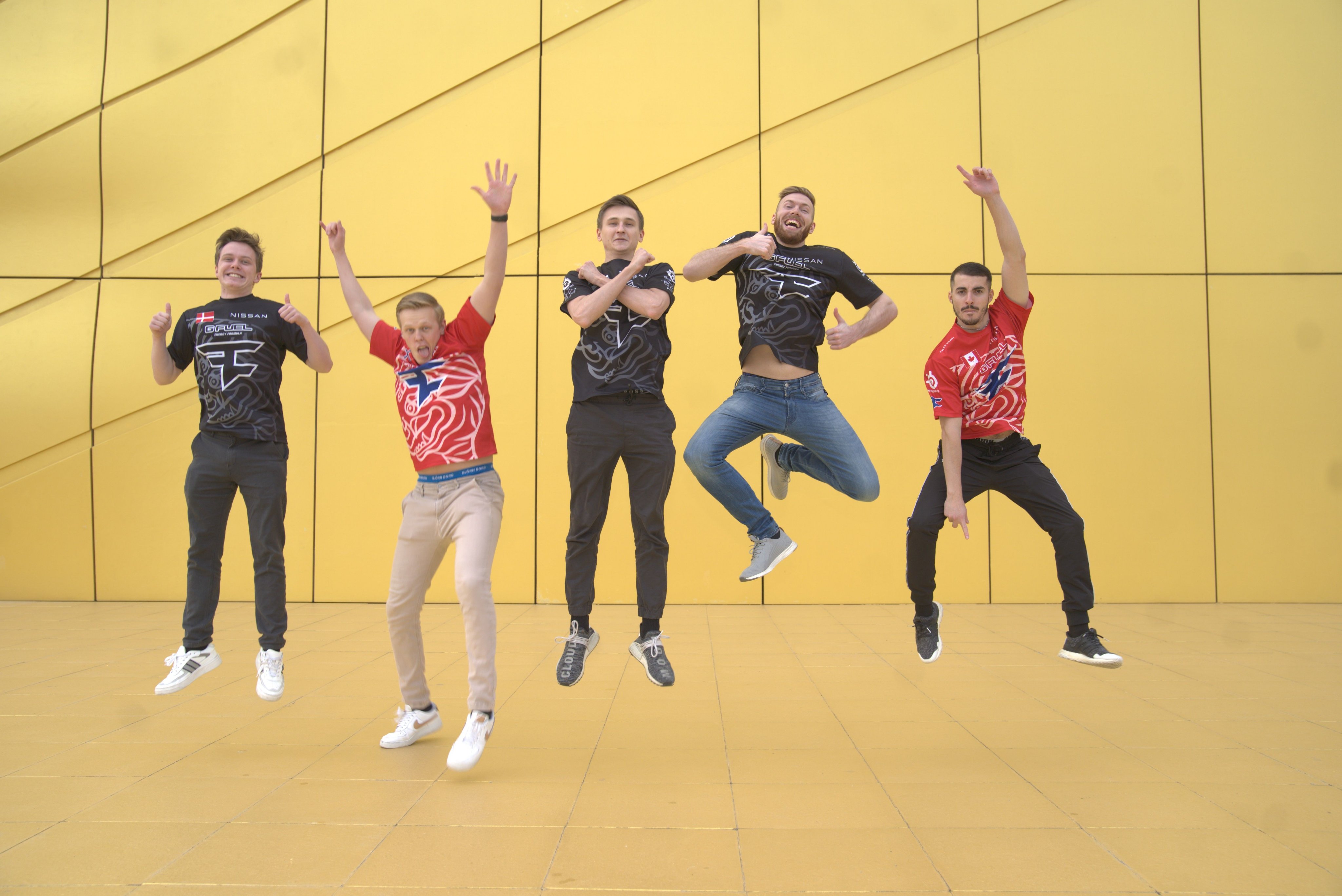 The weathered European powerhouse did not match their PGC placement, but they reminded the world that FaZe are one of the best teams in the world. The PCS 2 Europe Champions won the second week of competition and never looked back. While they never reached that peak again, that can partially be blamed on the tournament structure itself. Coming out of the event the biggest story for FaZe is the performance of Fuzzface. Despite being their IGL, he drug this roster to success across multiple weeks of PGI.S. If Fragger Fuzz is back, FaZe is destined to be in the mix again in 8 months at PGC. With Ubah's departure, this roster has a big hole to fill. Despite that, there is no shortage of great fraggers FaZe could target. For now, it is a slight hit, but they are one good roster move away from being back in the top five.
5. MultiCircle Gaming (China)
The PCS Asia 3 champions flailed around during the start of the tournament, but the way they closed was a return to form. During the last four weeks, they had three top-five finishes. That improvement over the first two weeks was a team effort. Tank and Lingdu fragged their hearts out, Evillee did whatever was needed & Summer led the team into a strong position. With that work they landed fifth place, proving that their PCS 3 Asia result was not a fluke. With two good results to boot, MCG are firmly in the top tier of Chinese teams.
4. Gen.G (Korea)
The Korean power once again proved themselves on a global stage during PGI.S. Their third-place finish was a step down from their back-to-back world titles, but PGI.S has a markedly different structure than previous championships. While they qualified for every weekly final, their two abysmal performances cost them their eventual three-peat. Still, this team has one of the best rosters in the world. Pio, Esther, Loki and Inonix are a threat to win any lobby they are in. The most notable part about this team during PGI.S was the fact that Inonix finally seemed to mesh fully with the team. Now with revenge in mind, Gen.G will look to reclaim their title with a good run to PGC this fall.
3. Shoot to Kill (NA)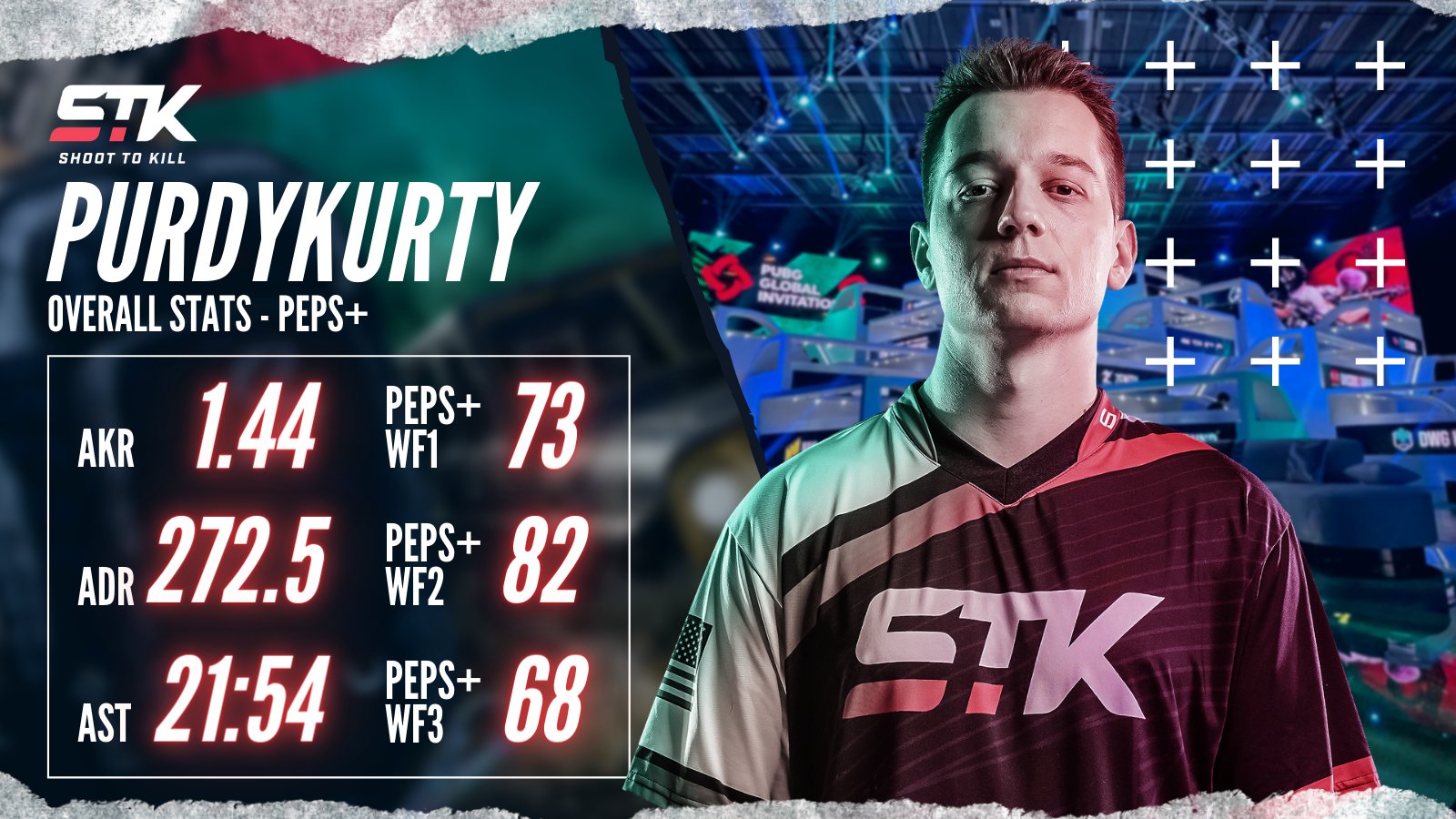 Much like Infantry, their finish at PGI.S does not do this team justice given the event's structure. They were the only team to have every player averaging 1.10 kills per round. On top of that, they had the highest average placement, average kills and had the fifth most round wins at the event. Even wilder, they had five of the top fifteen rated players at PGI.S. Yet they finished 11 because of how the rankings were decided. Purdykurty, Luke12, aLow and Pentalol are one of the best four-man squads in every facet of the game despite their results. Much like the teams above them, they should be considered a favorite to make it to PGC this fall and even win it.
2. Infantry (China)
While the prize money from PGI.S may not show it, Infantry were the second-best team in the world. They qualified for five of the six weekly finals during PGI.S. During those finals, they finished no lower than sixth in every single one. No other team was about to qualify then finish towards the top than Infantry. Their case is only bolstered by having Longskr, who proved himself to be the best player in the world. His combination of aim, clutch potential and mental game is nearly unmatched in the current scene. The PCS Asia 2 champions will look to go on a run and bring the world title back to Asia during PGC this fall.
1. Susquehanna Soniqs (NA)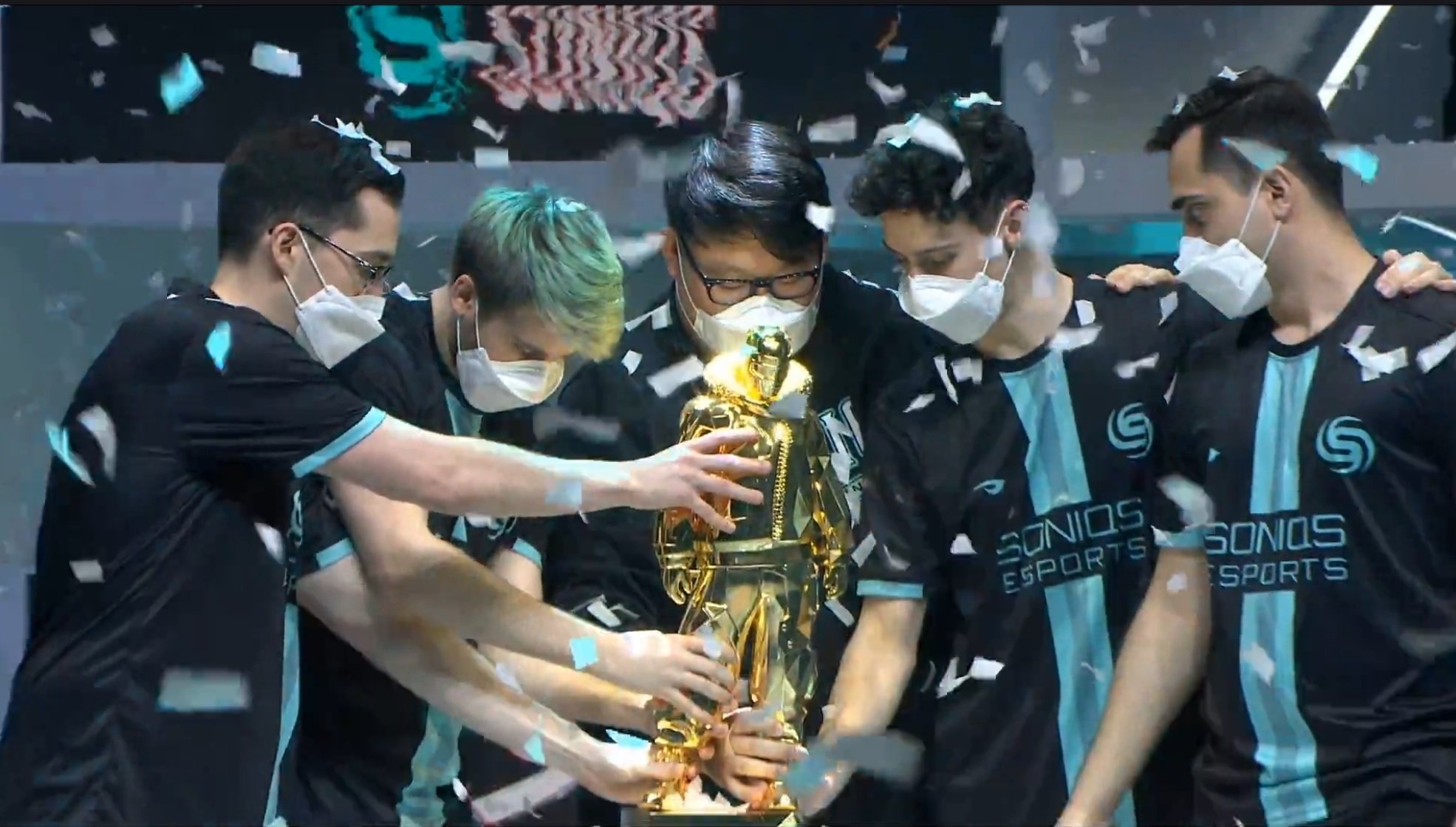 The North American Powerhouse did what was long considered impossible on the world stage. The North American team claimed a world championship, the first title a western team has won in global competition since Luminosity at the Gamescom PUBG Invitational 2017 squads. This team shows no signs of slowing down either. After two PCS titles and a world championship, they are only getting started. The crew of TGLTN, Shrimzy, M1me and hwinn are kings of the world.
---
Need More?
Who do you think is missing? Tell Christian on Twitter at @TheWiz_SPM.
Follow The Game Haus for more sports and esports coverage.
Twitter: TGH Esports
Facebook: The Game Haus
"From our Haus to Yours"