The 2021 PUBG Global Invitational.S starts in almost a month and there is no better time to preview the competition than now. There will be 32 teams from around the world in attendance to play at the first international PUBG LAN event in over a calendar year. Over the next few weeks previews for the teams from every region will be released to prepare fans for the exciting event. These are the Korean teams that will play at the 2021 PUBG Global Invitational.S.
Gen.G
X Factor: Inonix
The reigning world champions enter this event in a state of flux. In what was largely considered a disappointing 2020, Gen.G won zero major events nor finished top four in any PCS event. Gen.G's response to that failure was to make a change dropping their long-time support player Aqua5. In his stead, they brought back Esther, former world champions with Gen.G, and Alphaca from OP.GG. While it is too early to judge how successful that change will be, their third-place finish during the PWS: East Asia Preseason Tournament looked promising. Their performance there was filled with shades of old Gen.G in terms of coordination and aggression. If they continue that performance into this event they will be dangerous.
Looking at this roster, there is reason to be excited. Pio is potentially the best player in the world and can win any fight he is in. Inonix serves as the team's main secondary option and is finally fitting in after his arrival earlier this year. Loki is this team's beacon of consistency and provides them with flexibility in his role. Lastly, Esther's return has brought a calculated, calming presence into the team that can not be underrated. It is no coincidence that they look like they are returning to form when he rejoins the team. It may all fall apart, but Gen.G looks primed to challenge for the title.
Afreeca Freecs (AF)
X Factor: Akad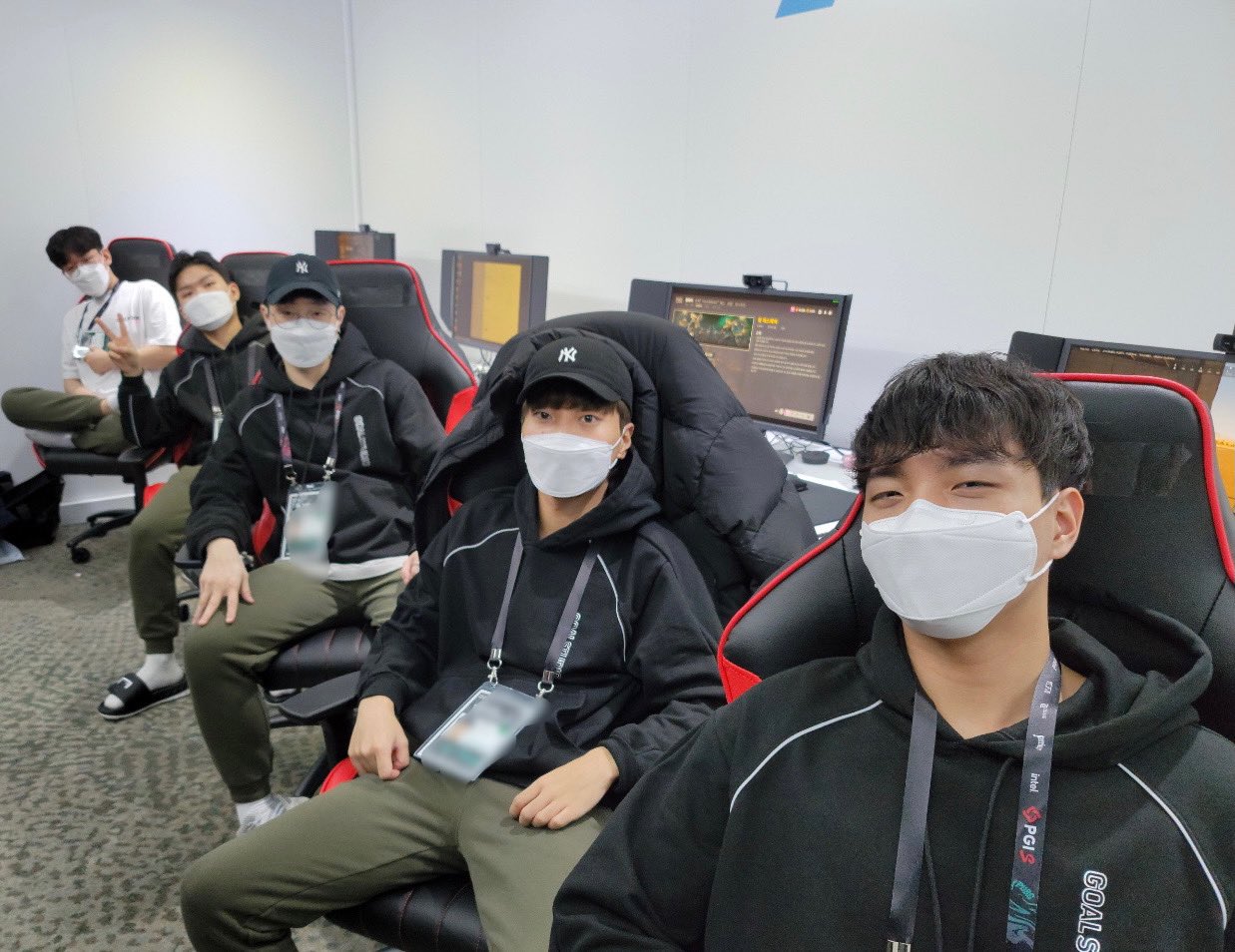 Of all the Korean teams at this event, Afreeca Freecs was the team that closed out 2020 the hardest. Their start to the year was one to forget with one finish above seventh place for the first sixth months. They began to turn it around when they moved Shad0w to the bench. They then made the last two PCS events, and after a recent roster shift, won the PWS: East Asia preseason. Their cohesion is only growing which makes them a scary threat heading into the event.
Afreeca Freecs' roster is solid from spot one to spot five. EJ is a reliable IGL who has proven himself over his career with AF. His main partner in crime and this roster's star is Hansia. He more often than not is the driving force behind this team's success over the past six months. The last three players that round out this roster all serve their own purpose when they are in. R0wha has been a member of Afreeca Freecs for almost two years and is an experienced hand that this team can fall back on. Hikari, formerly of VLG, is a multi-faceted chess piece this team can move around into any role and succeed. Lastly, there is former T1 member Akad. His success as part of AF can not be swept under the rug. During T1's end of year run in 2019 he was their big driving force. Since then though he underperformed and became lost in the shuffle of T1 before being dropped. When Akad is on he is extremely dangerous because his mechanical skill is very high.
Entering the tournament, AF is not one of the favorites but is one team that could win the tournament. They are hot at the right time and have a roster capable of performing at the level necessary to win. Their performance over the course of PGI.S will be one of the biggest storylines during the event, so watch out.
Damwon Kia
X Factor: Under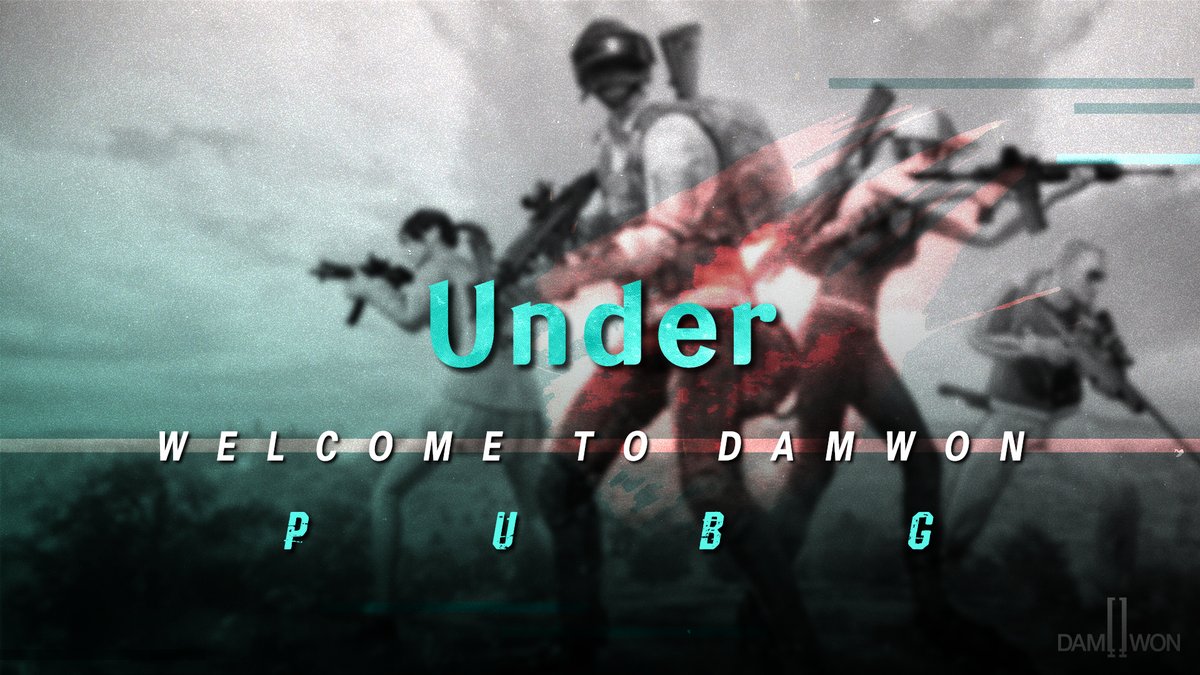 The most consistent PUBG team in Korea and the world had quite a year in 2020. While they never won a PCS event, they finished top five in every single event including a second-place finish in PCS 3. This makes them the best team to not win a tournament the entirety of last year. On top of that, they started 2020 as members of the storied Korean organization OGN Entus. When OGN had to restructure though, the roster was picked up by League's World Champions Damwon Kia. After a year of no wins, this is their chance to win it all.
What makes Damwon Kia great is they have amazing players in every role. Seongjang is an extremely consistent IGL who can also frag, one of the most valued traits in an IGL. The next two core players are the do-everything duo of kAyle and Indigo. These two do a little bit of everything for this team: they frag, engage and even scout if necessary. The star of this team though is Under. Simply put, Under is one of the best fraggers in the tournament and a threat to win anytime he is in the game. Even when Damwon struggled early in 2020, Under was the force that kept them in tournaments. He is part of a select group of players who can drag a team to wins.
Heading into the PGI.S, Damwon Kia are one of the favorites in the tournament. Their results in the PCS events, much like Tianba's, were remarkably consistent on top of their success on the server. While how they will succeed in this environment is yet to be seen, this team is one of the top contenders hands down. 
T1
X Factor: Daengchae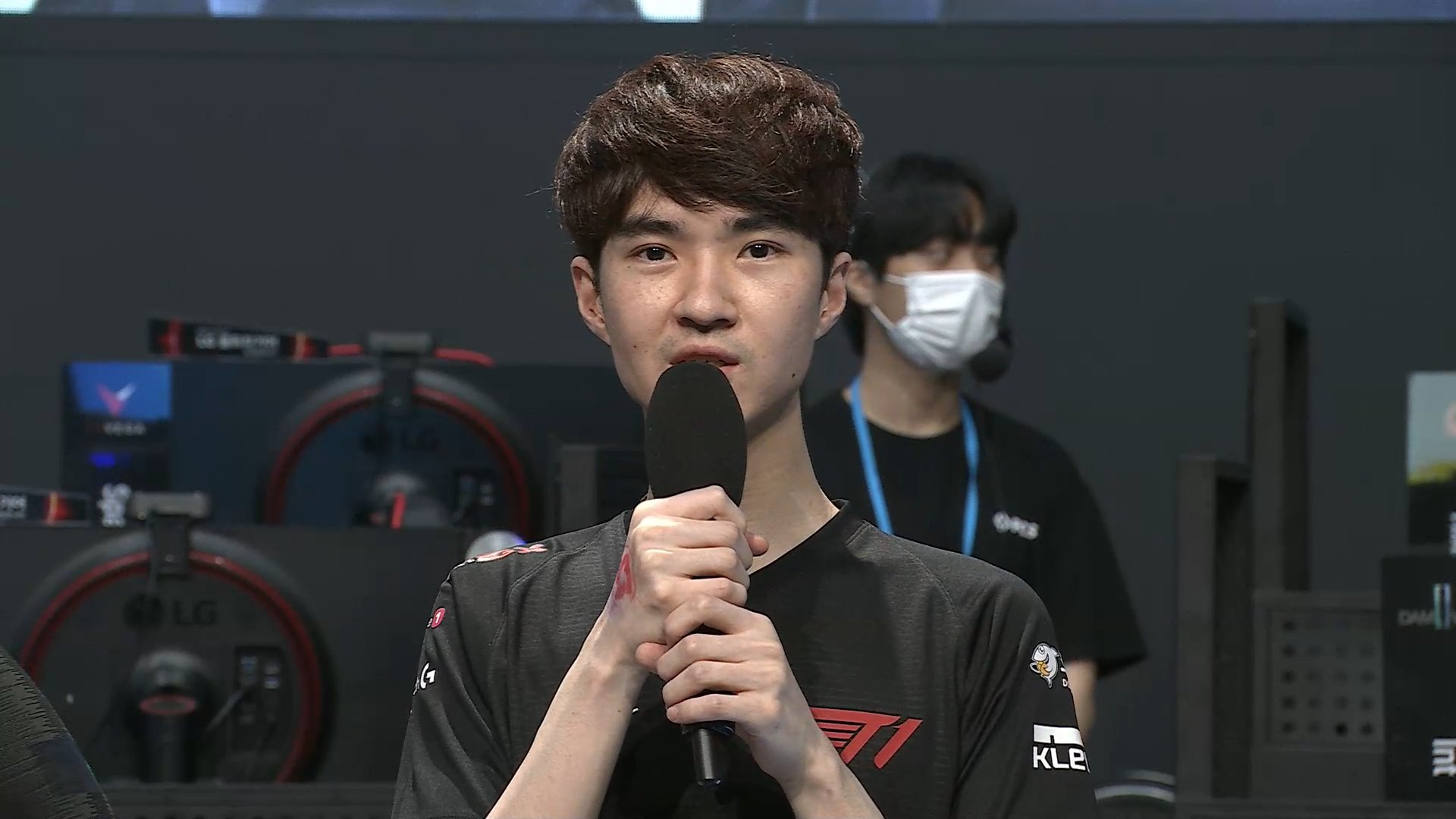 To say 2020 was a rocky year for T1 may be an understatement. To start the year, they collapsed at the end of the PGS: Berlin qualifiers to miss out on the Charity Showdown. They then followed that up with a middling performance in the PCS 1 Korean qualifier. Their luck seemed to change though once Starlord joined the roster. When he joined and they went to a starting four of Adder, HelleN, Rex & him they nearly won PCS 2 if it were not for a collapse in the final week. After that though, the team began to implode. They instantly moved off that hyper-successful lineup and began to flounder to the point where they made roster moves recently. Those moves currently do not look like they are panning out, which is a bad sign for this roster.
The roster as a whole is talented though. They are lead by Starlord, one of the most tenured and respected players in all of Korean PUBG. He can not only frag but is considered one of the best IGLs in Korea. His main partner in crime is Adder. Not only is Adder the most consistent member of this team, but he is also the last remaining member from the original T1 core still on this roster. He is a consistent presence that this team always relies on. The last two members on the team are Aqua5 and Daengchae. Aqua5 is a former support player for Gen.G and Daengchae formerly played on Afreeca Freecs and VSG. These two players so far have been hit or miss, but their ceilings are higher than their performances currently.
Going into this event, T1 is by far the most concerning Korean team. Their recent performances have not inspired confidence and they clearly are not fully in sync yet. T1 could shut up all their haters and perform well in PGI.S. The more likely outcome though is a massive failure that will lead to another roster implosion soon after.
Need More?
What do you think about the Korean teams? Tell Christian on Twitter at @TheWiz_SPM.
Follow The Game Haus for more sports and esports coverage.
Twitter: TGH Esports
Facebook: The Game Haus
"From our Haus to Yours"1