Alberto Lara, a player based mainly on the west coast, is your Hartford Regional Champion. Lara has been quite a consistent player for the VGC 2017 format, achieving numerous Top Cut placings at the regional level. With this win, Lara is the first player from the United States to earn his invite to the 2018 Pokemon World Championships just a little over a month into the new season. We have a lot to talk about from Hartford, but first here are your Top 8 results.
Results & Teams (Top 8)
1. Alberto Lara
2. Brady Smith
3. Jancarlo Samayoa
4. Stephen Mea
5. Joshua Lorcy
6. Sohaib Mufti
7. Jeremy Rodrigues 
8. Kevin Swastek
*Fun fact: Three players in this Top Cut also appeared in the Top Cut of the Ft. Wayne Regional Championships. However, only one of them used the same team for this tournament.
Alberto Lara's Dominant Top 8 Run
Alberto Lara's tag "Sweeper" was fitting for his domination of his opponents in Top Cut. Lara's team featured a mix of Pokemon that could put out a lot of offense and support each other well. By far the three most interesting and clutch members of Lara's strategy were his Gengar, Assault Vest Tapu Koko and his Flynium Z Salamence with Dragon Dance.
Gengar is a Pokemon player's opt to build to support, but this season, the Gengar's we've seen have capitalized on Gengar's excellent offensive typing. Lara also took advantage of the powerful Sludge Bombs and Shadow Balls Gengar could throw out which proved key in knocking out Pokemon like Ninetales, Marowak and opposing Tapu.
The Assault Vest is an item that recently hasn't seen a lot of play on Tapu Koko, but Lara showed that this variant is still good. Utilizing moves like Nature's Madness and Sky Drop allowed Lara to set up his Salamence and other Pokemon to take KO's on his opponent's weakened Pokemon.
Dragon Dance variants of Salamence have risen in popularity since Paul Ruiz's semi-final run at the 2017 World Championships, and its a powerful option for sure. Rather than having a Pokemon like Persian to Fake Out his opponents, Lara relied on his team's immense offensive pressure to give Salamence free turns to boost.
With all of these counter-meta techs and a highly aggressive play-style, Lara swept through his Top 8 opponents without dropping a single game. With a day one invite already claimed, Lara is putting himself in a great position to claim a day two invite to the 2018 World Championships.
Did I mention that he won this tournament on his birthday? What a great gift to himself.
Ray Rizzo – #StopAtNothing – Part 1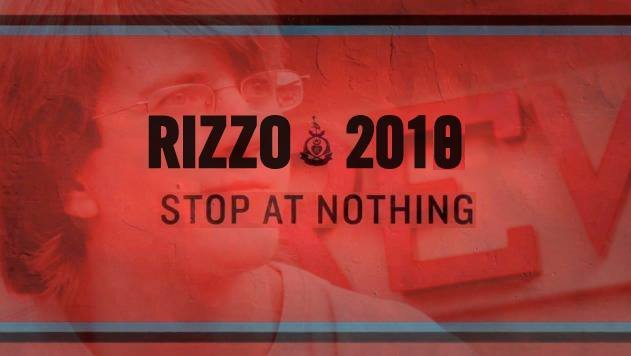 Three-time World Champion Ray Rizzo's quest back to the Worlds stage began in Hartford with an impressive finish to start his comeback season. Rizzo ended with a 6-2 record which unfortunately meant he missed out on Top Cut, but a Top 16 finish is still an accomplishment nonetheless.
Rizzo's team was nothing new as he was running a team very similar to the team Sam Pandelis used to take second at the 2017 World Championships. Regardless, Rizzo showed us viewers on his streamed match versus Brendan Zheng that he can still play at a high level, and I'm sure we'll see him in the Top Cut of a tournament before long.
Established YouTubers give VGC Regionals a shot
Believe it or not, there were a fair number of popular personalities in the Pokemon community that attended Hartford Regionals. Notable PokeTubers in attendance included PokeaimMD, Emvee, aDrive and MrTalent. The most notable result came from Joey (aka PokeaimMD) who finished with a 6-2 record earning him a spot in the Top 16.
Why is this important? Well, popular Pokemon content creators showing interest in VGC is great for the growth of the scene. Players like aDrive, PokeaimMD and MrTalent already have VGC content on their respective channels, but this could signify a growing interest in VGC in the PokeTuber community.
Final Thoughts
For a post-worlds regional, there was surprisingly a lot of buzz around Hartford. For one, there was a community-wide effort for registration to hit the number required for a Top 16 cut which was just missed by five players. Still, the effort put forward by players and the TO's shows that we as a community can help tournaments reach these goals, and I hope that this level of initiative extends beyond the northeast US.
Another big shoutout to CriticalHit.gg and CLASHTournaments for providing streams to both TCG and VGC. Without help from the streaming community we wouldn't be able to grow as much as we have.
That might be it from Hartford, but there was a Special Event over in Bilbao, Spain that received an official stream that we have yet to talk about. Come back this Friday for our recap from the Bilbao Special Event!
Thanks for reading!
---
You can like The Game Haus on Facebook and follow us on Twitter for more sports and esports articles from other great TGH writers along with Eric! (@aricbartleti)
Images from Pokemon Sun and Moon, Ken Sugimori and The Pokemon Company International
Teams data collected/provided by Nicholas Borghi, Michael Bailey and Trainer Tower
To continue enjoying great content from your favorite writers, please contribute to our Patreon account! Every little bit counts. We greatly appreciate all of your amazing support! #TGHPatreon