Preston Clark is your 2017 Utah Regional Champion, taking the "Double Duck" combination to its first major tournament win. Utah was a relatively small tournament, with only 118 Masters in attendance. Still, we were able to see some great games, courtesy of Nugget Bridge who streamed the event. There were a few interesting meta game developments in Utah, but first let's see the results.
Results and Teams (Top 8 Cut)
1. Preston Clark
2. Kyle Hudson
3. Raghav Malaviya
4. Patrick Smith
5. Riley Factura
6. Kamran Jahadi
7. Matthew Greaves
8. Jarek Makarchuk
Raining On Your Parade
For the record, yes, the VGC community is aware that Pelipper is not in fact a duck. For the sake of having an easy name for the pair, Pelipper is a duck.
Anyway, these two have been in the meta game since the beginning. While not having won a major tournament until now, Double Duck has had solid tournament results under well-known American players Tommy Cooleen and Aaron Zheng. Cooleen has been piloting the duo for pretty much the entire season, and recently added Buzzwole to his team during his Top 8 run at the Oceania International Championships.
In Utah's Top Cut, we saw Double Duck twice in the Top 8 with two different teams.
Utah's Champion, Preston Clark, opted for the popular Tapu Lele + Tailwind combo with other standard Pokemon like Kartana, Arcanine, and Snorlax. A bit of an interesting choice to include a Fire-type on a rain-based team, but Arcanine is so good it really doesn't matter.
Jarek Makarchuk's team looked to be somewhat inspired by Cooleen's through his inclusion of Tapu Koko and Buzzwole. What's really neat are the last two members. We'll get to Trevenant later, but Marowak is a clever choice as it can provide Fire-type coverage, but also redirect electric attacks with its Lightning Rod ability.
Why is Double Duck So Good?
It's an amazing lead against everything. Pelipper is able to set up Tailwind for free if Golduck scores a knockout with a rain-boosted Hydro Vortex or baits a Protect from your opponent. Even if your opponent uses Protect first turn, Golduck is able to punish defensive plays with Encore. Basically, these two can out-speed and threaten big damage against anything your opponent leads with. The combo is good, however, there are a few ways to counter it.
Gastrodon
Storm Drain. Gastrodon can redirect Water-attacks and boost its Special Attack if you're able to switch it in to these two. This is why a majority of Double Duck teams run Kartana, and even in rare cases, Hidden Power Grass on Golduck. Kyle Hudson was able to take Preston Clark to Game 3 by using his own Gastrodon, but unfortunately decided to Hydro Vortex with his Gyarados while said Gastrodon was on the field. It was pretty rough to watch.
Weather in the Back
Disrupting the rain with either Ninetails or Gigalith in the back shuts this combo down pretty hard. Not having rain up weakens the Water-type attacks from Pelipper and Golduck, shuts down Golduck's Swift Swim, and makes Hurricane 70% accurate instead of 100%. Just be careful with slower weather setters like Gigalith and Torkoal since they're still weak to Water.
Trick Room Setters that Can Survive Hydro Vortex
Porygon2, Mimikyu, and others can survive, especially when paired with a Gigalith switch in. If Double Duck can't eliminate Trick Room, it's in a pretty bad spot. These two rely heavily on the speed advantage, and need to be careful before they start firing off attacks.
Move Over Arcanine – An Intimidating Pair
We saw the return of a pair that hasn't really had much success since the beginning of VGC 2017: Gyarados and Marowak. A viable combination that could easily replace Arcanine on some teams, covering both a Fire-type and an Intimidate Pokemon.
This combo thrives with Marowak's ability to redirect Electric attacks away from Gyarados. Not being able to use Electric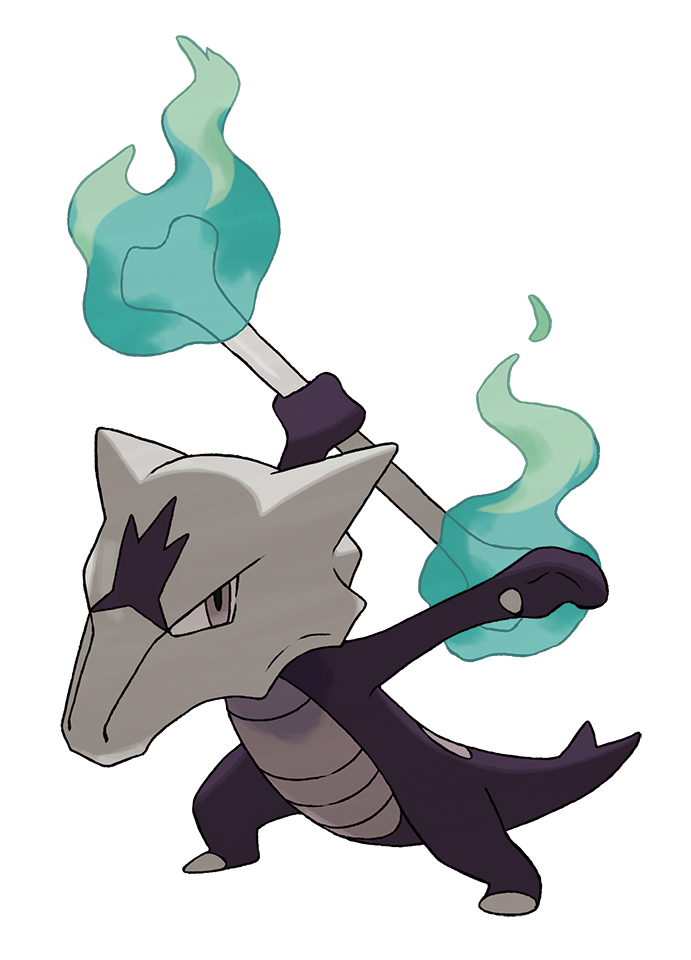 attacks against Gyarados makes dealing with it much more difficult. Gyarados does well against its only other weakness, Rock, and can deal with most Rock-type attackers with Waterfall. A couple of Dragon Dances could be good game if Marowak isn't dealt with.
Speaking of Marowak, this thing supports and can hit really hard. Flare Blitz and Shadow Bone hits most of the format for neutral or super effective damage, which makes Marowak a decent threat.
I feel like this pair could easily rival Arcanine in usage in tournaments coming up. It's a solid pair that can support each other and counter common threats in the meta game.
A Niche Pick – Trevenant
A newcomer to a VGC 2017 major tournament Top Cut is none other than the spooky tree known as Trevenant. In the past, we've seen Trevenant usually on Sun-based teams to take advantage of the Harvest ability which allows Trevenant to recover its berry more often if the sun is out. Jarek Makarchuk decided to use Trevenant alongside the aforementioned Double Duck, which put Trevenant in the rain instead.
In the two sets we saw Markarchuk's Trevenant, it managed to sit around and spam Leech Seed to keep its HP near 100%. I don't think we saw Trevenant use any other moves besides Horn Leech and Leech Seed, but I guess that's all Makarchuk needed from Trevenant. It's likely it could've had Trick Room, however both of Makarchuk's games on stream featured opposing Trick Room modes which most likely discouraged that option. Other than that, its last move could've been either Will-o-Wisp or Protect most likely.
Trevenant is a Pokemon that I think could see more usage later on in the format. With a lot of Trevenant's weaknesses not hugely present in the format, it could serve a nice role as a bulky Trick Room setter. Pairing Rain with Trevenant is smart as a majority of teams will rely on a Fire-type to deal with it. Although, Arcanine can still beat Trevenant even with the rain up if Trevenant's Water-type teammates are knocked out.
Final Thoughts
With yet another North American Regional in the books, we set our sites on the International stage in just a couple of weeks for the Latin American International Championships. Was Pelipper and Golduck's victory in Utah just a fluke, or could we see a similar strategy break into the Top Cut in Sao Paulo? Odds are, it will most likely be Tommy Cooleen to bring this combo to another Top 8 placing at an International.
Thanks for reading!
Art of Pokémon courtesy of Pokémon and Ken Sugimori
You can 'Like' The Game Haus on Facebook and 'Follow' us on Twitter for more sports and esports articles from other great TGH writers along with Eric!