The latest Pokemon Presents revealed a lot about the newest games in the franchise. It mostly focused on the brand new ride Pokemon, the story, how big the region is and a few new Pokemon. The Pokemon Paldea map was first shown a bit in the Presents and now has been completely revealed. Here is a look at the Pokemon Paldea Map.
[Related: Pokemon Scarlet and Violet Pokedex]
---
When watching through the second part of the Pokemon Presents for Pokemon Scarlet and Violet, there is a quick scene that shows the protagonist character. They are in their room and as in many Pokemon games, things relating to the games are in the background. Look at what is behind the character and above their Nintendo Switch.
A map is sitting behind them.
This has been confirmed to be the Paldea Region which is supposed to be based on Spain. Well look at any map of Spain and it looks exactly like this but it also seems to include Portugal. There are eight points with wording next to them. This would likely be the cities or at least major towns that have the gyms in them.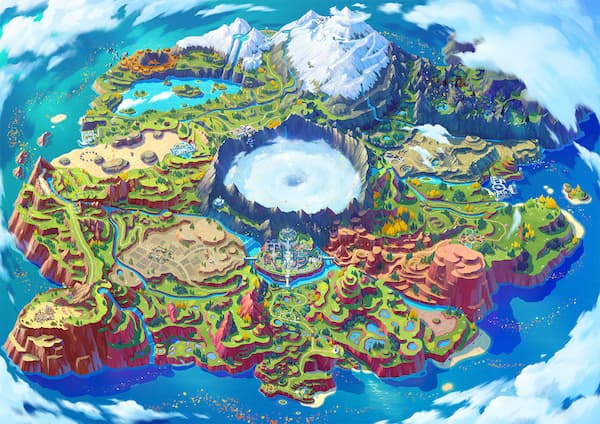 This map looks absolutely massive. It will be interesting to see what is in the middle. What is in the top right there? Could it connect to another new region or one of the older ones like Kalos as it is based on france?
To stay up to date on everything Pokemon Scarlet and Violet, keep it here at The Game Haus for all news, reveals, leaks and more.
---
Stay Connected
You can find more pieces like "Pokemon Paldea Map" and you can 'Like' The Game Haus on Facebook and 'Follow' us on Twitter for more sports and esports articles from other great TGH writers along with Robert!
"From Our Haus to Yours"