The newest member of the Galar Pokedex has finally been revealed as Sirfetch'd, the long-awaited evolution of Farfetch'd.
This Pokemon had an unorthodox announcement to say the least. Upon the announcement that a new Pokemon was discovered, fans were taken to the main page of the Pokemon Sword and Shield website only to find a weird, pixilated image that moved around the screen when interacted with. Fans immediately began dissecting the image producing a whole mess of theories and speculation, but one of the most popular was that this new Pokemon was a new Farfetch'd form or evolution.
Farfetch'd is an often forgotten Pokemon from the original 151 that many feel deserved a new form or evolution as a means of making it stronger. Fans immediately jumped at this new Pokemon being a new Farfetch'd by the long leek-like object that looked like it was being held by a small bird with an accompanying shield.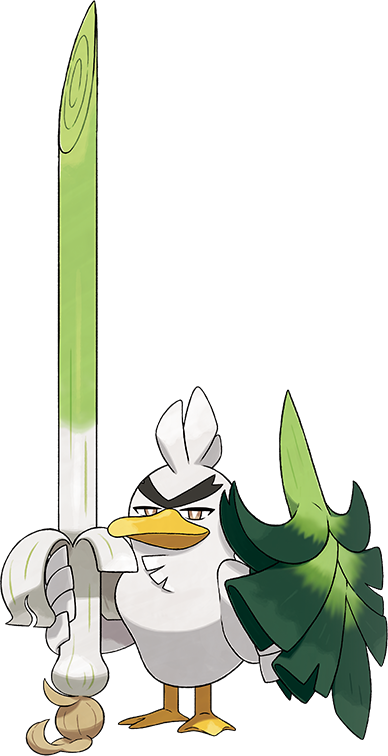 Fast forward to present day, and we now have Sirfetch'd. Sirfetch'd is indeed an evolution of Farfetch'd exclusive to the Galar Region. It becomes a pure Fighting-type with access to the ability Steadfast, which gives it a speed boost when it flinches. This is interesting because Sirfetch'd drops Farfetch'd's Flying-type in favor of a grounded approach. It also gains a new signature move in "Meteor Assault" which is described as "devastatingly powerful" however it forces Sirfetch'd to have to recharge the following turn.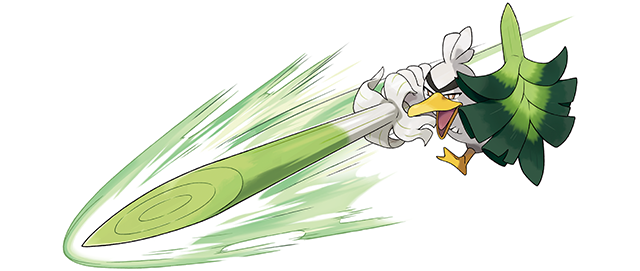 It has been a long wait for fans of Farfetch'd, but it appears the wait is finally over… for players of Pokemon Sword that is. It turns out that Sirfetch'd will be exclusive to Pokemon Sword, which likely means another Galarian form or evolution is on the way for players of Pokemon Shield.
Is Sirfetch'd the long-awaited buff that Farfetch'd has deserved after all these years? Regardless, fans will certainly be eager to raise Farfetch'd in the next generation.
---
---
You can like The Game Haus on Facebook and follow us on Twitter for more sports and esports articles from other great TGH writers along with Eric! (@aricbartleti)
Images from Pokemon Ultra Sun and Ultra Moon, Pokken Tournament, Ken Sugimori and The Pokemon Company International