This past weekend, Wolfe Glick orchestrated one of the most entertaining esports crossovers of the year thus far by pitting eight personalities from the Super Smash Bros. scene against each other in a Pokemon VGC tournament. To help train these players for their competitive Pokemon debut, eight veteran Pokemon VGC players served as coaches to help them prepare for this (somewhat) foreign landscape. The participant/coach pairings were as follows:
Zain "Zain" Naghimi (coached by Aaron Traylor)
Ludwig "Ludwig" Ahgren (coached by Michael Lanzano)
Hugo "HugS" Gonzalez (coached by James Baek)
Eric "ESAM" Lew (coached by Eduardo Cunha)
Kris "Toph" Aldenderfer (coached by Justin Carris)
Justin "Plup" McGrath (coached by Ashton Cox)
Jason "Mew2King" Zimmerman (coached by Aaron Zheng)
Jacob "Alpharad" Rabon IV (coached by Markus Stadter)
What Happened?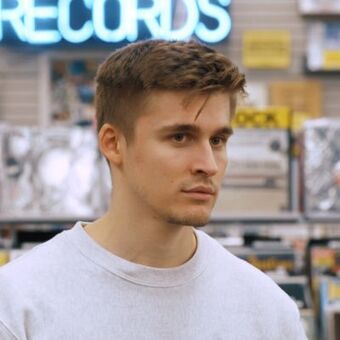 Being thrown into the fray that is competitive Pokemon was a tall task for these seasoned Smashers, but much like the competitors' previous experience with competitive Pokemon, the competition itself was certainly a mixed bag. While those viewers familiar with Pokemon VGC were likely tearing their hair out watching some of the plays being made over the course of this tournament, the matches themselves were very entertaining with many of the players being able to show off their personalities thanks to the player cams (with the exception of Zain, whose feed was unfortunately missing).
In the end, Ludwig was the one to take it all over Zain in an intense three-game finals set. According to Ludwig, in his totally humble winner's interview, his preparation for the tournament began just days before the tournament when he finally decided to message Lanzano. He got his team and, (allegedly) without any practice, managed to win the entire tournament (unless you count those Nuzlocke challenges he's done on his livestreams as "practice"). His run certainly wasn't easy, as all but one of his matches went to three games. Needless to say, Ludwig proved to all of us that the plan was indeed simple.
The Smashers' Take on the VGC Metagame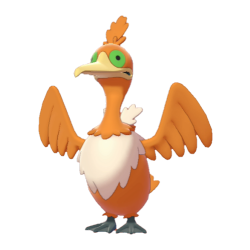 While some of the players borrowed successful and rather standard teams for the tournament, others decided to add their own creative spin. ESAM rocked a team with his Smash Bros. Ultimate main, Pikachu, utilizing Pikachu's new, shiny Gigantamax form. Meanwhile, Plup brought Cramorant out of left field and proceeded to Surf his way all the way into the Top 4.
Trick Room proved to be quite the strong strategy as many of players struggled to deal with the speed swapping mechanic. Alpharad was particularly vocal (well, as vocal as you can be using text over your player cam) about his disdain for Mew2King's Trick Room team which, in the end, he somehow managed to overcome.
We truly saw both sides of the developing VGC 2020 metagame, but it was neat seeing some fun and unique Pokemon shine.
The Future for This Crossover and Others(?)
If Smash Bros. players weren't already interested in giving competitive Pokemon a try, this tournament will likely push them into that direction. Glick has already collaborated with Ludwig and his Panda Global brethren ESAM and Alpharad. HugS has already been grinding both competitive single and double Pokemon battles, and he's likely to continue his grind with his Dignitas teammate, Shofu. There was even post-game discussion on Twitter between players like Toph and Mew2King as they attempted to talk through various game mechanics and their thought processes in specific moments.
Pokemon VGC is growing at an exponential rate going into the early months of 2020, and a tournament like this is sure to get some much bigger eyes on this quickly developing scene. The potential to grow competitive Pokemon has only gotten greater, and the community will be eagerly awaiting the next big Pokemon VGC x esports crossover.
---
---
You can like The Game Haus on Facebook and follow us on Twitter for more sports and esports articles from other great TGH writers along with Eric! (@aricbartleti)
Images from WolfeyVGC on YouTube, Pokemon Sword and Shield and The Pokemon Company International