Over the course Grant "Moth" Espe's lengthy career in professional Overwatch, he's established himself as a paragon of the Support position. He's had many incredible moments and has helped lead the San Francisco Shock to two Grand Finals victories. And it seems as if a switch to the resurgent Los Angeles Gladiators has done little to slow him down. The Game Haus sat down with Moth of the Los Angeles Gladiators to discuss his transition from the Shock to the Glads, his 2021 season, and his hopes and expectations for playoffs.
---
So Moth, for the past season, you've been wearing the purple and black of the Los Angeles Gladiators, rather than the grey, orange, and black of the San Francisco Shock. What was the main factor that motivated this switch from Norcal to Socal- why the Glads in particular?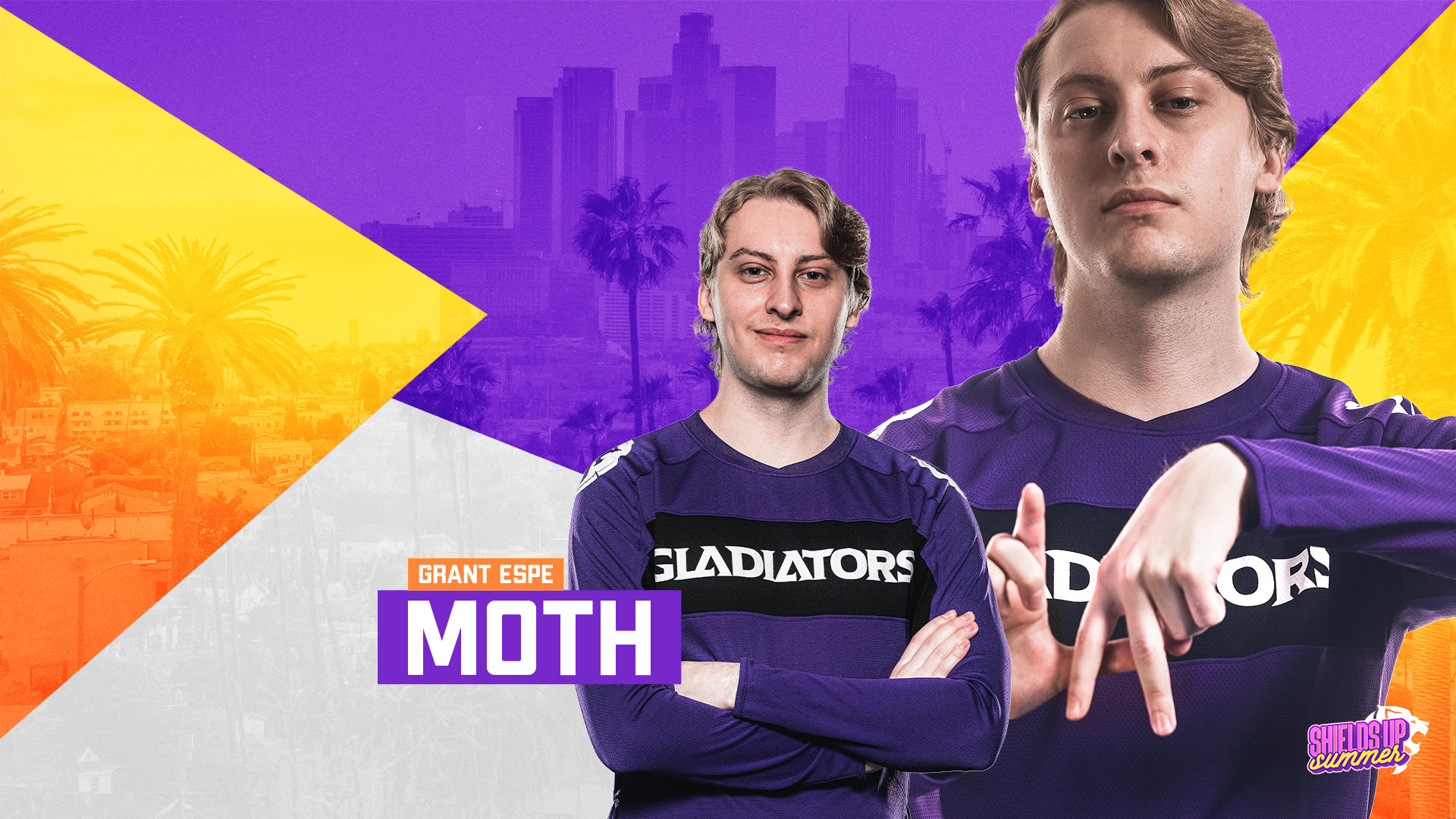 There were a few reasons why I decided to go with the Gladiators. But the big ones were that I wanted to play with Shu and Indy. They were two teammates I had played with in the past, and I was excited for the opportunity to play with them again.
A switch in team obviously comes with a switch in playstyle. You were known for being the spearhead of the spear that was the 2020 SF Shock. How did you have to adjust how you play when switching to the Glads?
The biggest thing was that on the Shock, we had a lot of synergy. But with the Glads, we were a whole new team, so it took some getting used to. I had played with the guys on Shock for years and years, with only a couple of pieces changing here and there. For Gladiators, at the start of the season, there were some growing pains. It was a little bit rough at first. We had to really build up that trust in one another, and work on our synergy. 
Now, everyone knows that Moths are drawn to light. However, during the 2021 season, you've had to share the spotlight with Skewed, especially during periods when Lucio has been banned, or simply fallen out of favor in the meta. How has sharing duties with another support player been? And how have you been spending your time during some of your more extended breaks from play, like during the Countdown Cup? 
For me, it's no different from my role on Shock. Last year, when Bap/Brig was meta, we had Twilight and Viol2t fill that role for most of the season. Then, I came back in playoffs when Mercy was meta. For me, it's been more of the same. I'm filling the Lucio and Mercy roles, and Skewed is filling the second flex support and Brig. 
But this year, Lucio and Mercy have been even weaker than last year for most of the season. But when I'm not playing, I'll still be active in VOD review and stuff like that.
Playtime aside, what are some personal victories you've achieved this year?
It's been really exciting for me to be able to build up a new team from the ground up and get us to where we are right now. I hope by the time playoffs are done, my personal victory is leading a new team to another championship. But at least we've got the Countdown Cup win under our belts so far. 
Now Moth, speaking of victories, the Los Angeles Gladiators have had an incredibly long and eventful 2021 season. You've defeated a countless number of opponents across the season's four stages. But which win are you the proudest of?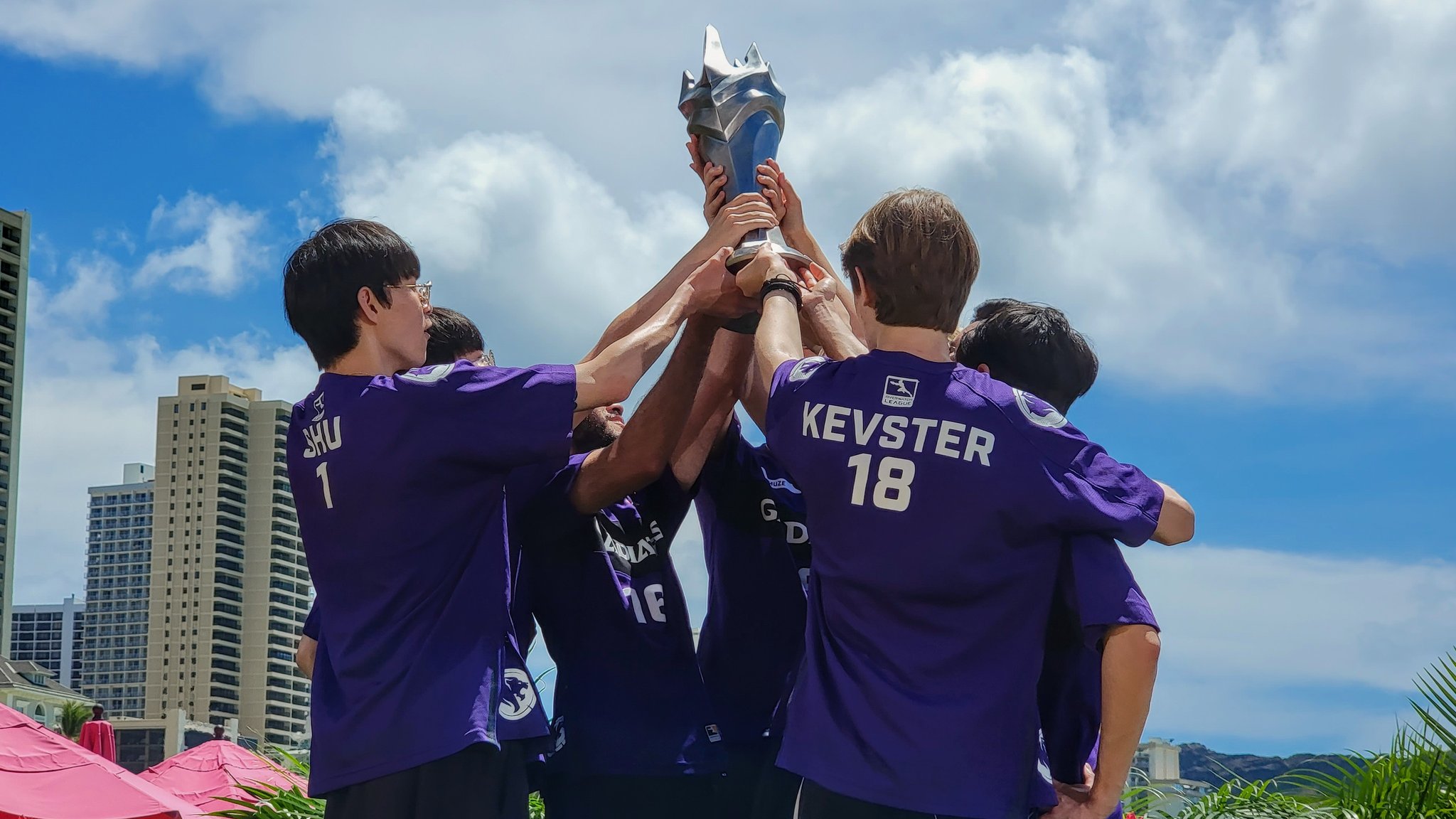 Definitely our first win against Shock. It wasn't just that beating my old team was exciting. For me individually, getting to go in on map 5, and getting to pull up a clutch 3-man boop on Lijiang Tower for opening for that map was really exciting. 
And which of your team's losses did you find the most painful?
I'm not sure which one. But each time we were really close to going to Hawaii but didn't make it was painful. We lost to Atlanta one time, and I don't remember what the other time was. But not making Hawaii the two times we had a chance was really frustrating. I thought we could've made it all four times. But we were only really able to make it to this last one. 
And what adjustments did the Glads have to make to punch their ticket to Hawaii this past tournament?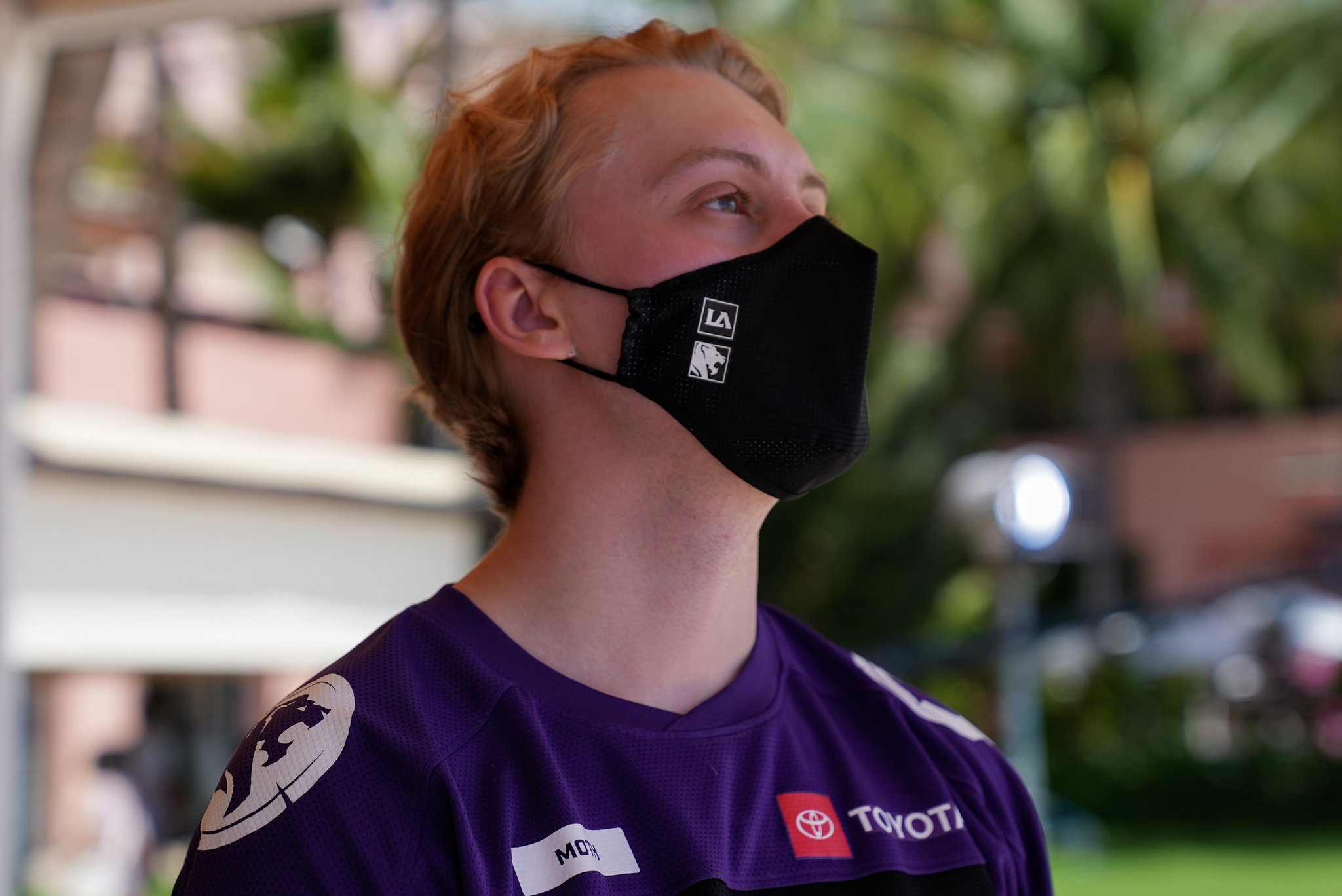 We didn't make too many major changes. I think just over the season we've kept progressing. We've kept improving our teamplay, and refining our mentality. So just bit by bit, we've finally gotten to the point where we are now. 
Moth, the Los Angeles Gladiators have taken on a smorgasbord of teams this year. But of all the teams you've played, which ones are you most eager to rematch? Alternatively, which ones are you most excited to take on for the first time come playoffs?
For me individually, I always wanna play against Shock. But now we also have a bit of a rivalry with Chengdu, because we had some really back and forth matches with them in Hawaii. We also haven't had the opportunity to play Shanghai yet, either. So definitely one of those three teams. 
And what are you expecting from some of these dominant teams?
I don't think it'll be a ton of new stuff. But I think right now, there's not a lot of agreement on the meta. So I think the teams are gonna be going in their own directions, and figuring out what style fits them best. So I think we'll be expecting teams to be trying out a lot of different stuff. And I guess we'll see which team comes out on top, depending on who makes the best decision.
Now, this year, we've seen a lot of talent throughout the scene. What players are you perceiving as the most dangerous, coming into Playoffs?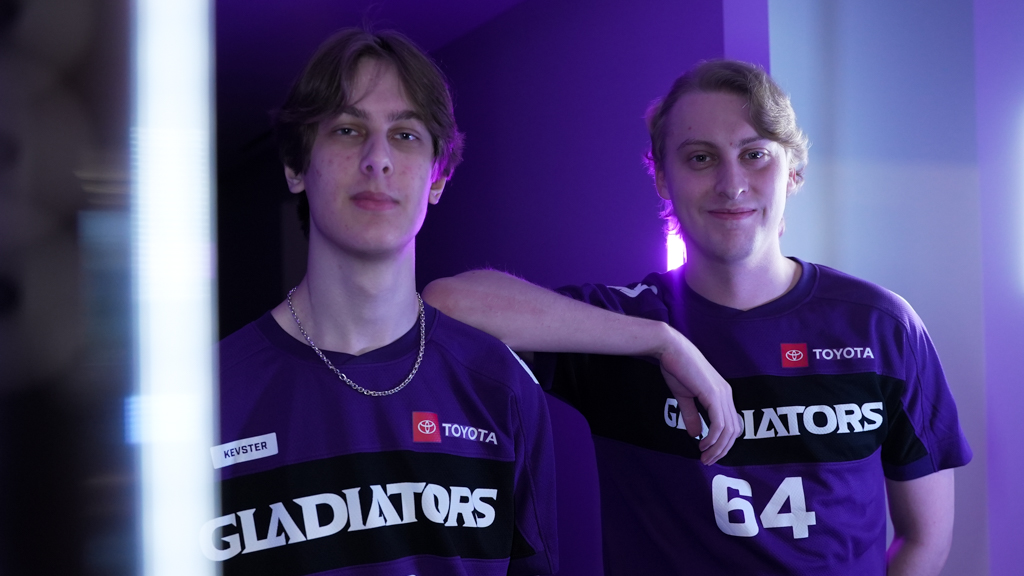 The players that gave us the most challenge last time we were in Hawaii were Leave and Ga9a. So I'd look at them if we match up against Chengdu again. Shanghai's also an insanely talented roster. They always have six players who can pop off and play at the highest possible level. So we kind of have to be afraid of every player on their roster. We might meet them in the second round, so that'll be a really exciting match. 
So, Moth, the Los Angeles Gladiators have had an extremely successful year. But let's say you achieve what most teams dream of, and make it all the way to Grand Finals. Which team do you expect to face off within the final match of the season? 
I think Chengdu. I think we'll have a really exciting rematch from the Countdown Cup. 
Well Moth, thank you for the interview! But I have one final question. With the 2022 season of the Overwatch League being played on an early build of OW2, there are obviously a lot of questions flying about regarding how some heroes may be changed. But let's say tomorrow morning, the Overwatch Dev Team knocks at your door, and asks you to make a change- major or minor- to a hero or map of your choosing. Who or what are you changing, and how are you changing them?
I think Brig needs a rework, for sure. I think the devs mentioned something about that. But for the Support role, for sure Brig needs the most changes. Right now, she's popular for her survivability. A reduction in her survivability would be great. Either lower her shields, or get rid of her armour. Or maybe even reduce her CC.
---
Follow The Game Haus for more Los Angeles Gladiators coverage:
Twitter: TGH Esports
Facebook: The Game Haus
Thank you again to Grant "Moth" Espe and the rest of the Los Angeles Gladiators for this fantastic interview, and good luck in Playoffs!