The 2021 season of the Overwatch League has brought attention to some incredible rosters, both old and new. Teams like the Shanghai Dragons have continued their 2020 reign of terror. Meanwhile, underappreciated teams like the Atlanta Reign and Chengdu Hunters have made names for themselves within this year's remote format. Most of these brilliant teams have since made the playoffs, and have a clear path towards a Grand Finals victory. However, that doesn't mean there aren't a few dark horse teams, too. In fact, there are three underdog teams heading into the playoffs that, under the right conditions, could have a bid at the crown. But who are these dark horse Overwatch League playoff teams? What could be holding them back? And most importantly, what could their path to victory look like if they're serious about taking it home?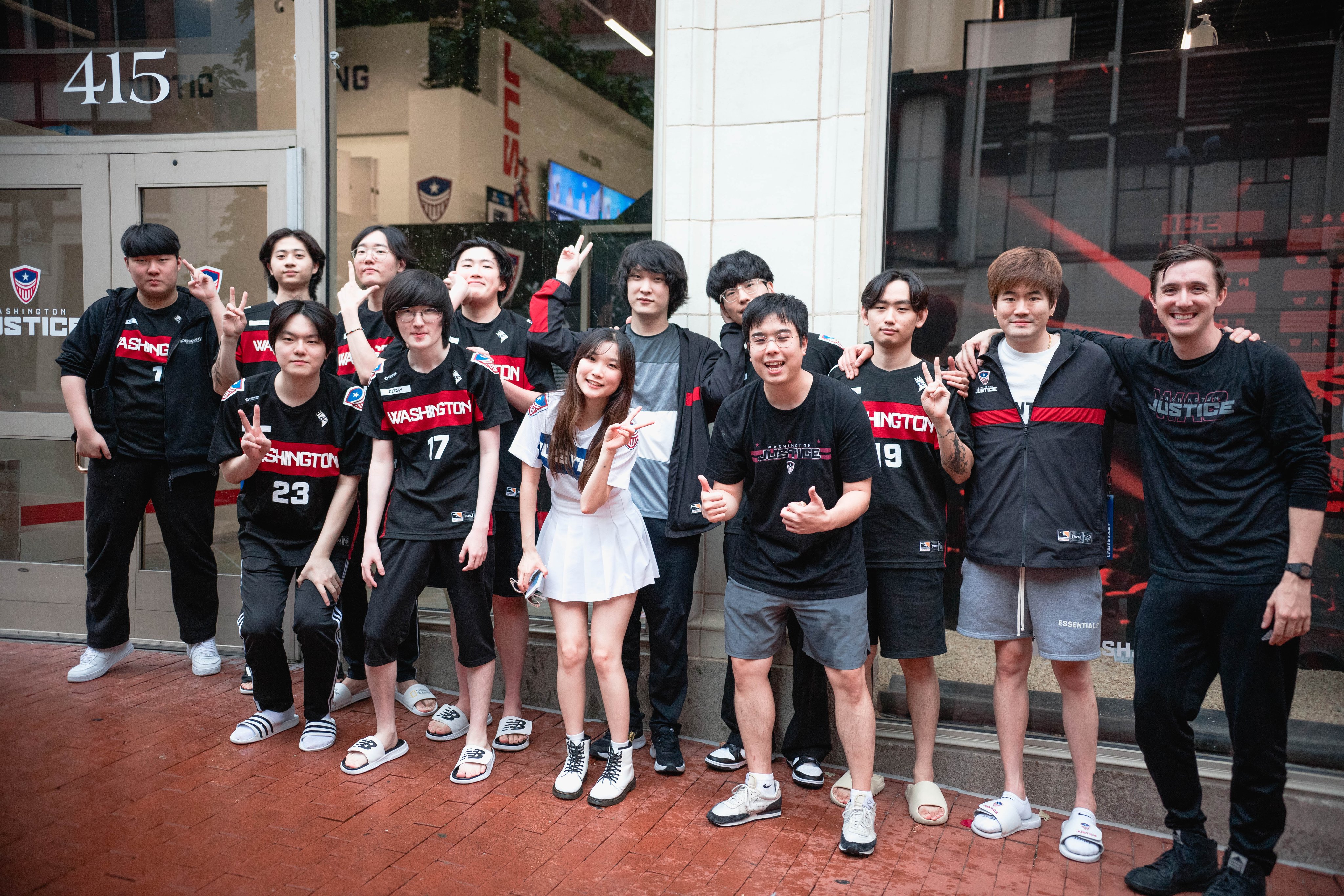 Many Overwatch League playoff teams will have the odds against them as they strive for the 2021 crown. However, none will have to fight as hard as the Washington Justice to secure the title. Heading into the 2021 season, hype for the Justice was at an all time high. After an impressive 2020 Overwatch League playoff run and exciting offseason signings, many saw the Justice as a true Grand Finals contender coming into season 4. However,  these high hopes were quickly crushed. Despite a strong performance in the May Melee, the Justice seemed mediocre in the Summer Showdown, and downright awful in the June Joust and Countdown Cup. When the Justice looked good, they looked fantastic, going toe to toe with the Dallas Fuel. But when they looked bad, they looked terrible, going on 9 map losing streaks.
The Justice had a clear problem on their hands- despite each player possessing great individual skill, poor communication had led to obvious inconsistency issues. When they could overcome these issues, they could beat any team in the world. But even then, they only got into the playoffs by the skin of their teeth. So how will they be able to succeed in such a brutal bracket, full of players like Kim "SP9RK1E" Yeong-han, whose intentions to 'murder' the Justice are clear? Easy- improve their communication. If the Justice work work together, they may win their first match of the playoffs against the Dallas Fuel. Then, it would just be a case of avoiding teams like the Shanghai Dragons as they sneak on through the playoffs bracket. If the Justice can do this, they may be able to make a deep playoff run- or even have a shot at the crown.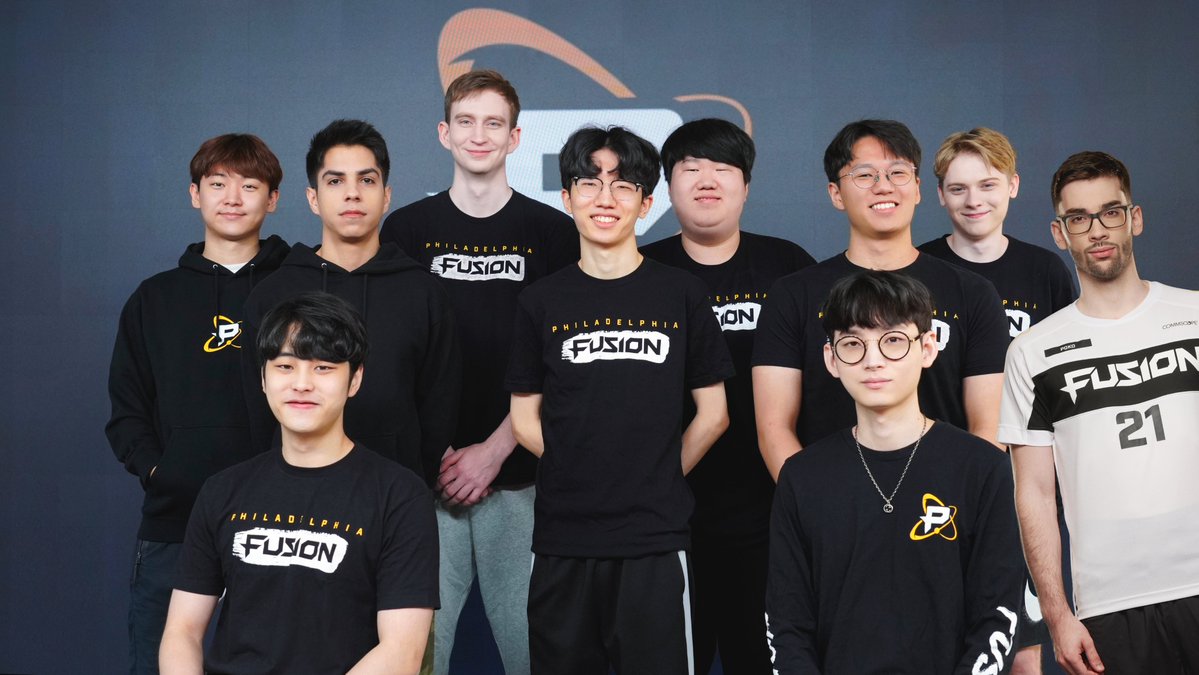 When it comes to Overwatch League teams, the 2021 Philadelphia Fusion are an odd case. They're not a bad team by any means- their 2020 season more than proves that. However, the team's decision to relocate to Korea for the 2021 season obviously sent waves through their roster. As adjustments were made and visa issues mounted, it was clear that the Fusion were going to have a rough season. However, it was unclear to Overwatch League fans exactly how rough their season would be. Despite being a dominant team in the West, Philly struggled heavily in the East. For most of the season, they were a middling team, fighting with the Hangzhou Spark and Seoul Dynasty for scraps. Sure, it's hard to look dominant when you're up against the Shanghai Dragons and Chengdu Hunters. But how could they be looking this bad?
The clear spearhead for Philly's 2021 woes seemed to be the many visa issues that the team was facing. The Philadelphia Fusion is famous for having an incredibly diverse international roster. This typically isn't an issue for the team. However, laws and regulations regarding travel during Covid made it difficult to get the entire Philly roster to Korea in time for the 2021 season, especially as the number of Covid cases grew and waned within nations based on individual government response. This meant that, for the vast majority of the 2021 season, the Philadelphia Fusion had to fall back on a sort of B roster in order to play. But as soon as European players like Daniel "Funnyastro" Hathaway and Niclas "sHockWave" Jensen touched down in Korea, the Fusion began seeing heightened levels of success, and were able to make Playoffs via a clutch victory against the Dynasty.
However, despite nearly completely recovering from visa woes, the Philadelphia Fusion still seem a little shaky. So how can the East Coast powerhouse make it through a bracket featuring teams like the Shanghai Dragons? Simple- they'll just have to capitalize on their incredible supports. With support players Daniel "Funnyastro" Hathaway and Kim "Alarm" Kyung-bo, the Fusion have arguably the best backline in the League. If they find a playstyle that lets these players play to their strengths, the Fusion could go deep in the playoffs. But whatever they find, they'll have to find it quickly. The Fusion's first match against the Los Angeles Gladiators is sure to be a brutal fight. And to keep their Grand Finals dream alive, Philly will need to come out on top- no matter what.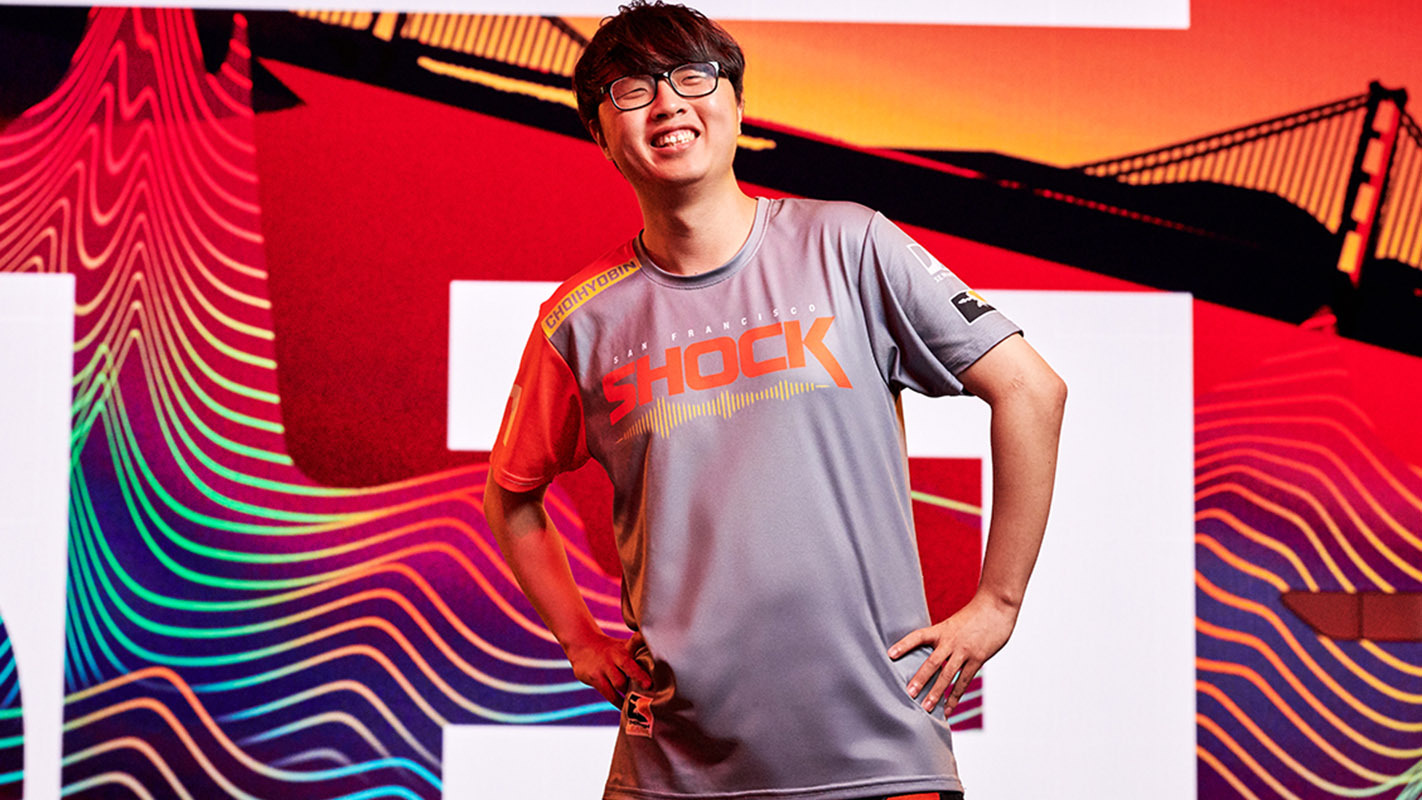 Many Overwatch League fans may turn their noses up at the idea of the San Francisco Shock being a dark horse team. After all, how could they be? With a veteran roster of championship talent, they're arguably favorites to win it all. And while these observations on the Shock may be true, they're also seen through a rose-colored lens. Sure, the San Francisco Shock may be dominant. But they've proven that they can lose when it matters most. They've repeatedly lost to playoff teams like the Dallas Fuel and Los Angeles Gladiators. And without tournament experience in 2021, they're likely unfamiliar with the challenges the East has to offer. So while the Shock may be a fantastic team, they're also incredibly mortal. And with a first-round playoffs match against the Shanghai Dragons, it's entirely possible that the Shock could be on life support sooner than many fans expect.
So how can the Shock rise to their previous heights and make a deep Overwatch League playoff run? Well, it all starts with one step- taking down the Shanghai Dragons. While slaying the Dragons would primarily be a statement win, it would mean eliminating their toughest opponents as early as possible and avoiding a long slog through the losers bracket. But past achieving a near mandatory victory, the Shock may need to adjust their playstyle to find success. Slotting dominant Wrecking Ball play into their compositions could serve as a major boon for the team, as could playing a slightly faster playstyle in order to keep up with opponents like the Dallas Fuel. If the Shock can make these adjustments, a Threepeat could be in the cards- even if they'll have to shock the world to get it.