San Francisco Shock 4 – Seoul Dynasty 0
In this match of the week, the reigning Stage 2 champions were challenged by quite the team on the rise. Seoul had three perfect matches in a row, and sat at the top of the leaderboard for the first time in a long time. The Shock looked weaker earlier this week after dropping to the Outlaws, yet they came in still the very formidable team to beat. In the end, despite playing 11 of their 12 members, Seoul were unable to take a single map win in this, the Router Rumble, and finally got a 4-0 dealt back to them.
Starting Six
Sangbeom "Munchkin" Byun
Joonhyeok "zunba" Kim
Minseo "Marve1" Hwang
Jaemin "ILLICIT" Park
Jinmo "tobi" Yang
Jehong "ryujehong" Ryu
🐯 STARTING LINEUP 🐯

💊 @ryujehongsexy (#RYUJEHONG)
💊 #TOBI
⚔️ @MunchkinOW (#MUNCHKIN)
⚔️ @OW_ILLICIT (#ILLICIT)
🛡 @ow_MARVE1 (#MARVE1)
🛡 @wg1646 (#ZUNBA)#OWL2019 #SEOULDYNASTY #ROARON

— Seoul Dynasty 🐯 (@SeoulDynasty) June 16, 2019
Recap
Nepal (Shock 2 – Dynasty 1)
The Control map was a series of decisive victories from both teams. Shrine was over almost as quickly as it started, when Munchkin was picked off early and Seoul backed out, giving SF the point. They were unable to take a single percentage in the next two minutes, giving an easy early win to Shock.
Sanctum went the near opposite way however. Hyobin "ChoiHyoBin" Choi was the first pick off of the round, and Seoul took the point to 99% before giving any ground. However a huge bomb from zunba allowed them to reclaim only moments later, securing a round for the Dynasty.
Ending out on Village, it was Dongjun "Rascal" Kim who was picked off first, and his death opened up the point for capture. The Dynasty held for some time, but Marve1's untimely death gave the Shock time to contest and retake the objective. In the final fight, Seoul briefly appeared to be winning, yet the Dynasty were all removed from the point, giving first blood to the orange boys.
Volskaya (Shock 2 – Dynasty 0)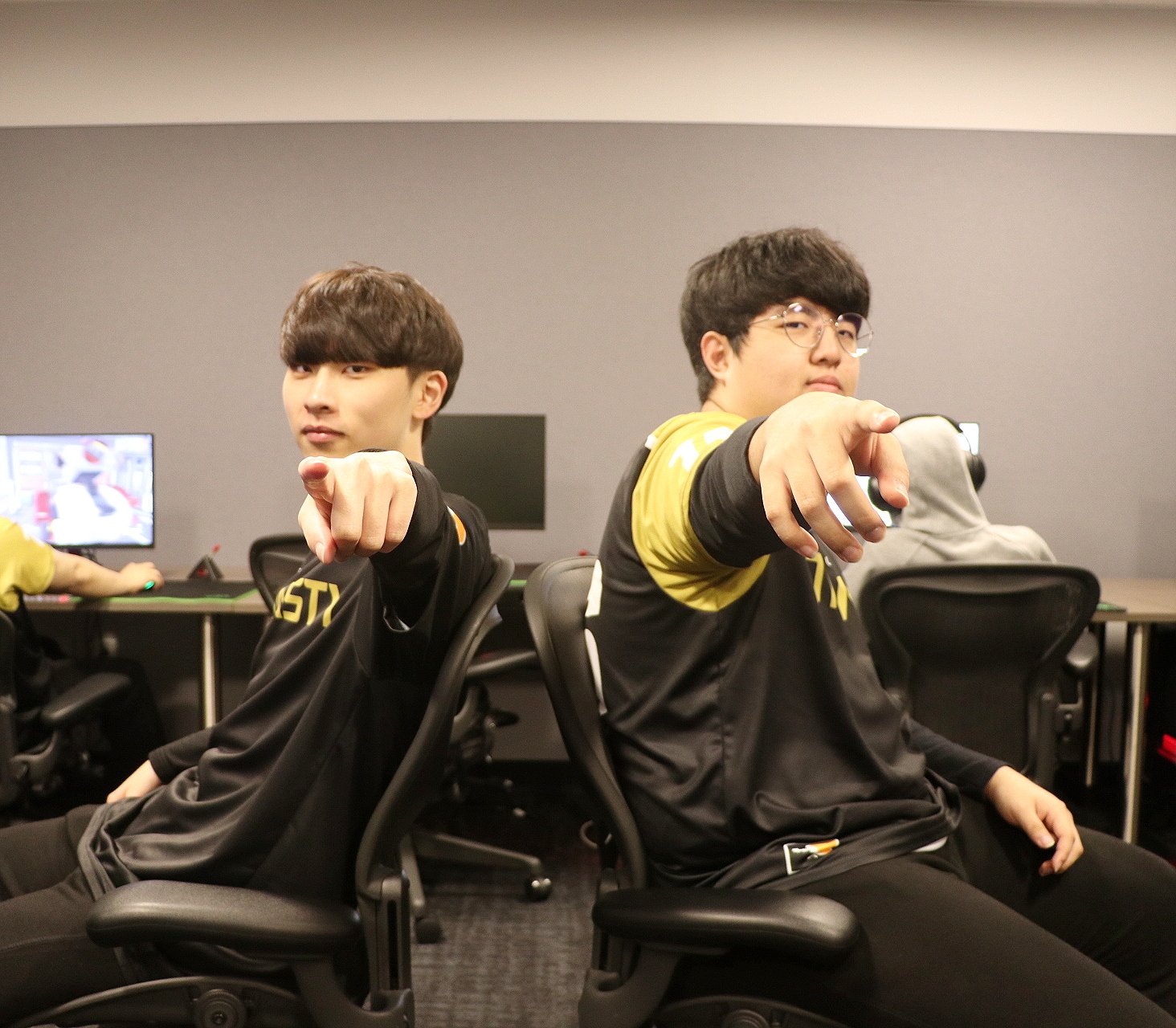 Volskaya had to have been the most one-sided map of this series by far. Seoul did provide several good holds on the defense, but somehow lost a fight with six Ultimates in their possession while losing tobi. After two and a half minutes, San Fran took the point; they then turned it into a snowball push onto Point B off of Super's excellent shatter, finishing with 4:54 in time bank.
This time, while impressive, would turn out to not even matter. Seoul was unable to secure a single tick, or even a solid kill for that matter. They ended their offensive round with nothing on the board to show for it, dropping down even further and going 0-2 at the half.
Numbani (Shock 4 – Dynasty 3)
To start on this hybrid map, the Dynasty swapped nearly their entire roster. They put in Dongeon "FITS" Kim, Minhyuk "Michelle" Choi, Chanhyung "Fissure" Baek, Byungsun "Fleta" Kim, and Seungsoo "Jecse" Lee, only keeping in Jehong. With this new lineup they attempted a traditional dive defense with a Pharmercy combo. Fleta played extremely well and the Dynasty held their defense for some time; in the end the loss of Jecse's Mercy was what signaled the end of A. They mostly allowed Shock to roll through the streets phase afterwards, with Shock completing with 2 in the time bank.
On offense, the Dynasty took A off of a strong DPS heavy composition in a fairly quick fashion. They were halted on B for a while, yet an EMP/minefield combo opened up C for the taking. It was a slow steady push after, further delayed by expert stall tactics by the Shock, but Seoul took third point with 27 seconds left.
Seoul's offense was only a minute long, but could've been over in a flash. While about 30% of the point was grasped, no permanent progress was made, and all the Dynasty were sent packing after only a push and a half attempted. On the defense, they lost Bastion Fleta early, but did prevent a follow up and took out the Shock. However, with far more time, finally the ult advantage of San Fran proved too large, and an EMP set up the game losing team wipe.
Havana (Shock 2 – Dynasty 1)
Seoul's offensive push through A went slowly, yet they managed to take without too much trouble. However, at the beginning of B they were halted strongly for several minutes which drained all their remaining bank. They pushed a few more meters in overtime, but the Shock had their number, leading to only one point achieved. In order to combat on the defense, the Dynasty attempted a very far forward defense, and it did work in draining a lot of time off of San Fran. Yet once the Shock did push through, their advances went uncontested and the Shock took a fourth map of the day.
Conclusion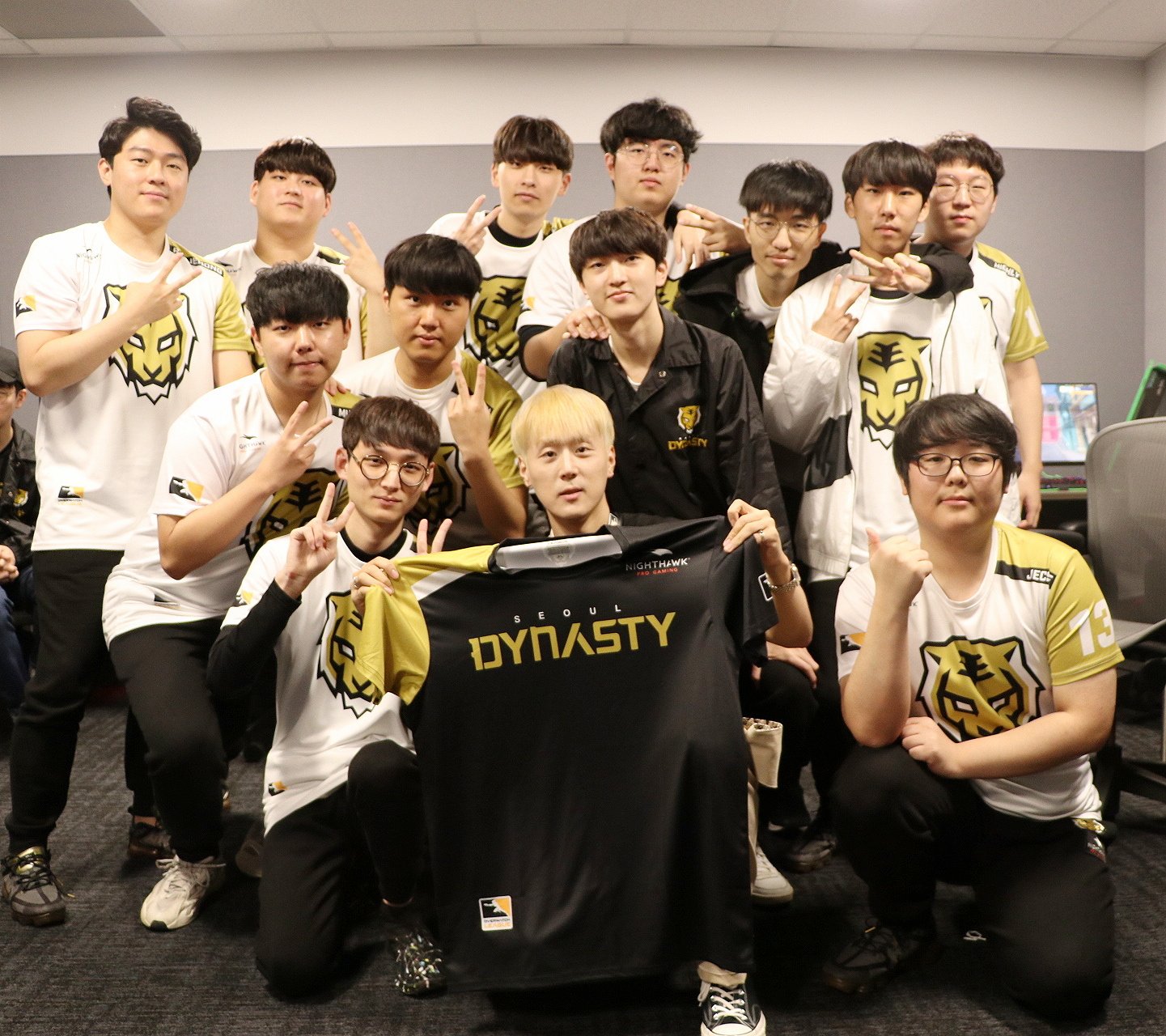 The Dynasty's advances were halted here overall, yet this doesn't mean they are a bad team for losing to the Shock. However, it does mean that the ideology of having a unique lineup to counter any opposition isn't always true. Seoul tried two fully different lineups today, a 3-3 oriented one and a DPS aimed one. Neither had any real effect on the Shock, and Seoul went home with not a single map win today. Whether this strategy continues to fail or if Shock are just a hiccup remains to be seen.
You can 'Like' The Game Haus on Facebook and 'Follow' us on Twitter for more sports and esports articles
For more from Ethan make sure to follow him on Twitter! Also be sure to check out the Game Haus YouTube channel for more appearances from him!!
"From Our Haus to Yours"