One of the best things about the Overwatch World Cup is the talent from relatively isolated parts of the globe. Several players made a name for themselves in the 2018 World Cup by having the opportunity to show off their skills to the world, and a few, like Renan "alemao" Moretto, even got into OWL Season 2 for it. However, no Overwatch scene may be further away from the rest of the globe than South Africa. However, the scene exists there just as well, and the players from South Africa are coming into to Blizzcon this year with much to prove. With an entire continent on their backs, this is their moment to shine.
History
What may be most surprising about this team is that this is not the first time that they have participated in the Overwatch World Cup. The South African Overwatch team was a participant in the 2016 World Cup as well. Unfortunately, they had an abysmal run, taking only one map and finishing 0-4 in Group A of the European Qualifier. Unable to come even close to qualifying, they were sent home early and haven't participated since. However, since that time, the South African Overwatch scene has slowly but steadily improved. More local events were held more often, and teams from the country have even played in European tournaments.
In order to get the support needed for participating in World Cup 2019, the team's organization held many more fundraisers, events, and competitions across South Africa. The leadership of notable Esports blogger and host Sam "TechGirl" Wright has also contributed greatly to publicizing the team's efforts. It took a lot of effort, but the South African Rhinos finally hit their goal as of September 17.
The @ZABarbarians – aka The Rhinos – have secured the funding needed to get to the #Overwatch World Cup in California.

More on this and from GM @TechGirlZA here:https://t.co/SebOKgeC8B#SAesports #EsportsZA #esports #OverwatchZA pic.twitter.com/DRkzOIz8yY

— Esports Central (@EsportsCentrlZA) September 17, 2019
Roster
The roster of the Rhinos is made up of many names that would seem unfamiliar to most OWL fans. However, many fans of the South African scene would recognize the faces representing their country. After all, a good many of them have played in the top open division teams in the nation.
DPS
First off, the DPS line consists of Jordan "Twenty" Bouah and Jean-Luc "Likealuke" Linssen. Twenty is the team's resident hitscan player and has experience on the team Energy Esports. If the World Cup's meta is anything like what it was in Overwatch League and Contenders Gauntlet, Twenty will likely be featured as the team's Reaper player. Likealuke also has played on Energy Esports, meaning his DPS cohesion with Twenty will be valuable coming into Anaheim. Likealuke's focus is projectile heroes, and while he likely won't be able to play Genji, that's his hero of choice.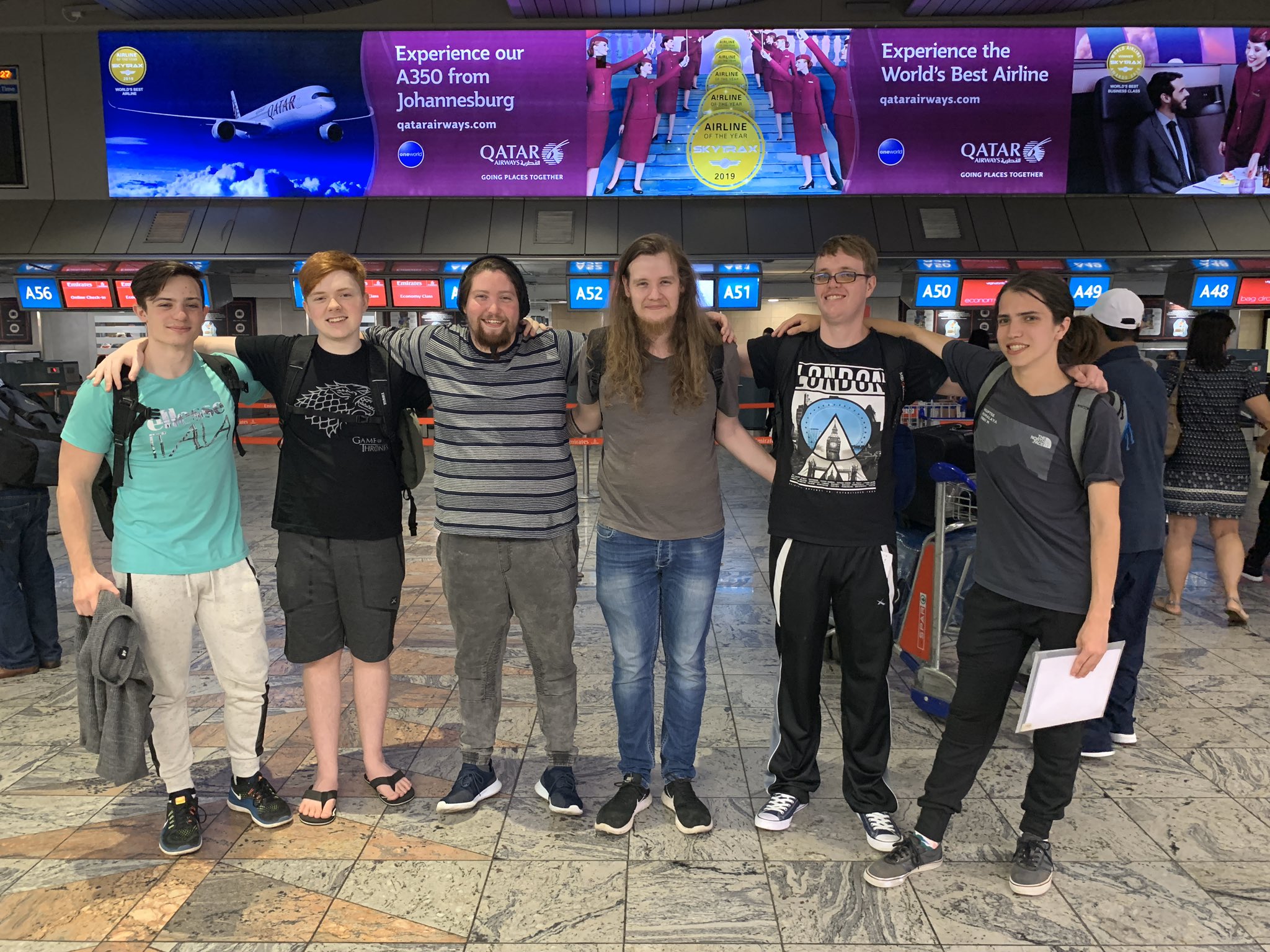 Support
The support line is made up of Wayne "Visions" Short as well as "Squishy". Visions is the team's captain, a member of Goliath Gaming and the only returning member from the 2016 World Cup team. His leadership will be the glue that holds this team together during the competition. Based on his hero pool, he will likely serve as the team's main support. Squishy, on the other hand, is the team's youngest member, and hails from the team ATK.unIDentified. His hero pool focuses far more on flex supports.
Tank
Finally, the tank line of this team consists of "ShapeShifter" and Joshua "AshBro" Luttich. Their original offtank player was Ruan "Senticall" Potgieter, a player who also participated in the 2016 World Cup and has made a name even in Europe for his skills. However due to unfortunate external visa issues, he was unable to fly out to Los Angeles, and AshBro was pulled up to fill out the roster and play off-tank. AshBro is a true flex player, shifting between DPS and tank, and he originally hails from the team BerZerK 2CP. ShapeShifter on the other hand comes from ATK.unIDentified like his teammate Squishy, and he will be the team's main tank.
Prediction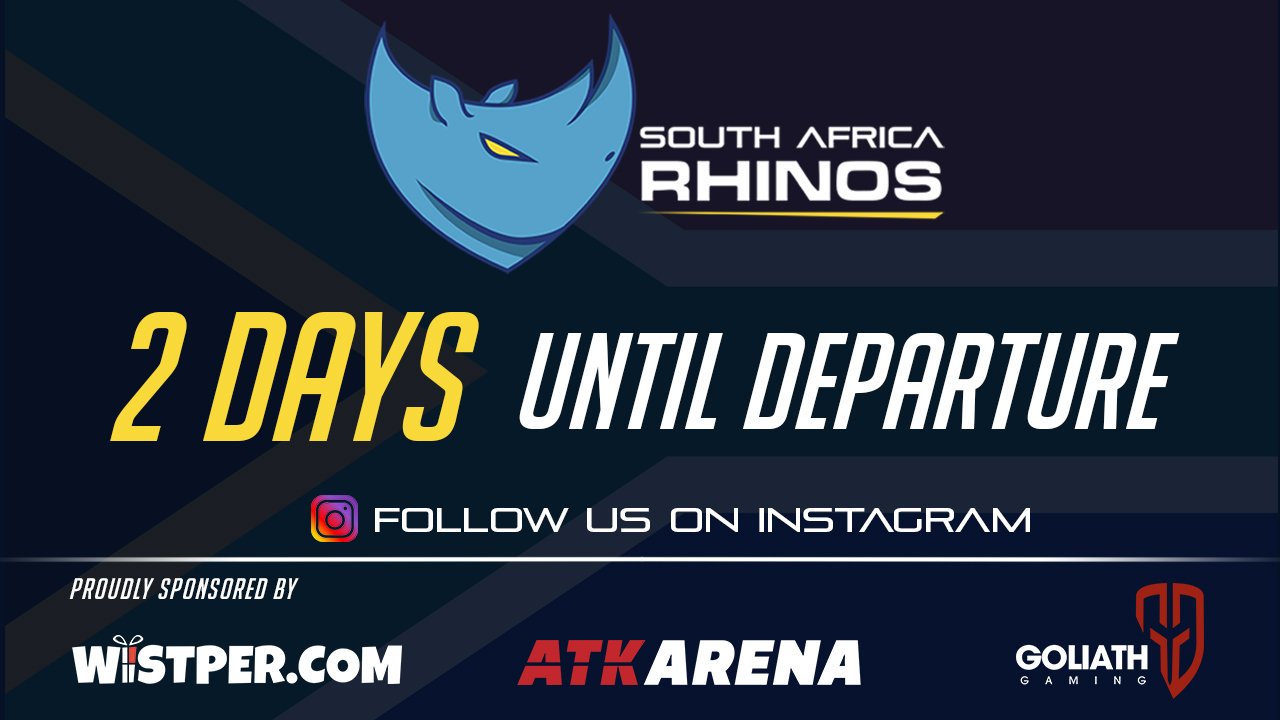 This is one team that's aiming to prove a lot, regardless of how they perform. The members of this squad want to demonstrate how much their region has improved in the years since the last World Cup. With a growing community of Esports all the way in South Africa, they only have so many chances to display to the world their strength. This underdog squad would need a miracle to win the gold this year; however, win or lose, the South African Rhinos want to make sure everyone knows they're out there and that they have a vibrant competitive scene.
You can 'Like' The Game Haus on Facebook and 'Follow' us on Twitter for more sports and esports articles
For more from Ethan make sure to follow him on Twitter! Also be sure to check out the Game Haus YouTube channel for more appearances from him!!
"From Our Haus to Yours"