It's no secret that the Vancouver Titans have had a rough couple of years. After the Runaway roster disbanded following the 2019 season, the team began performing rather poorly. The once dominant team struggled throughout the regular season, ending their 2020 run with a loss to the Washington Justice and a 6-15 record. But everything changed once the 2021 season rolled around. What was once a relatively bad team became an extremely bad team. To the Titans of 2021, a 6-15 record must seem like a dream come true. In fact, even a 1-20 score must look like heaven on earth. When the season's halfway done and you have yet to win a single game, you'll typically take what you can get.
However, a two month losing streak and the title of second-worst team in the League isn't the end of the world. Looks can be deceiving, and with a season so chock full of upsets, nothing is set in stone. In fact, if you fold your tinfoil hat just right, you may come to the conclusion that it's totally possible for the Titans to take down some top-tier teams. And of the top-tier teams that the Titans plan on playing, none stick out more than the Houston Outlaws. Despite planking in the June Joust, the Outlaws are still an extremely strong team with top-tier talent. They'll also be the Titans' last opponents before the Summer Showdown starts up in July.
So, is it possible for the Titans to survive their shootout and beat the Houston Outlaws? Well, it probably isn't. With how the Titans have performed this season, it's infinitely more likely they lose 3-0. But if they have any hope of pulling this miracle upset off, this is how they'd have to do it.
Spectacular Sniping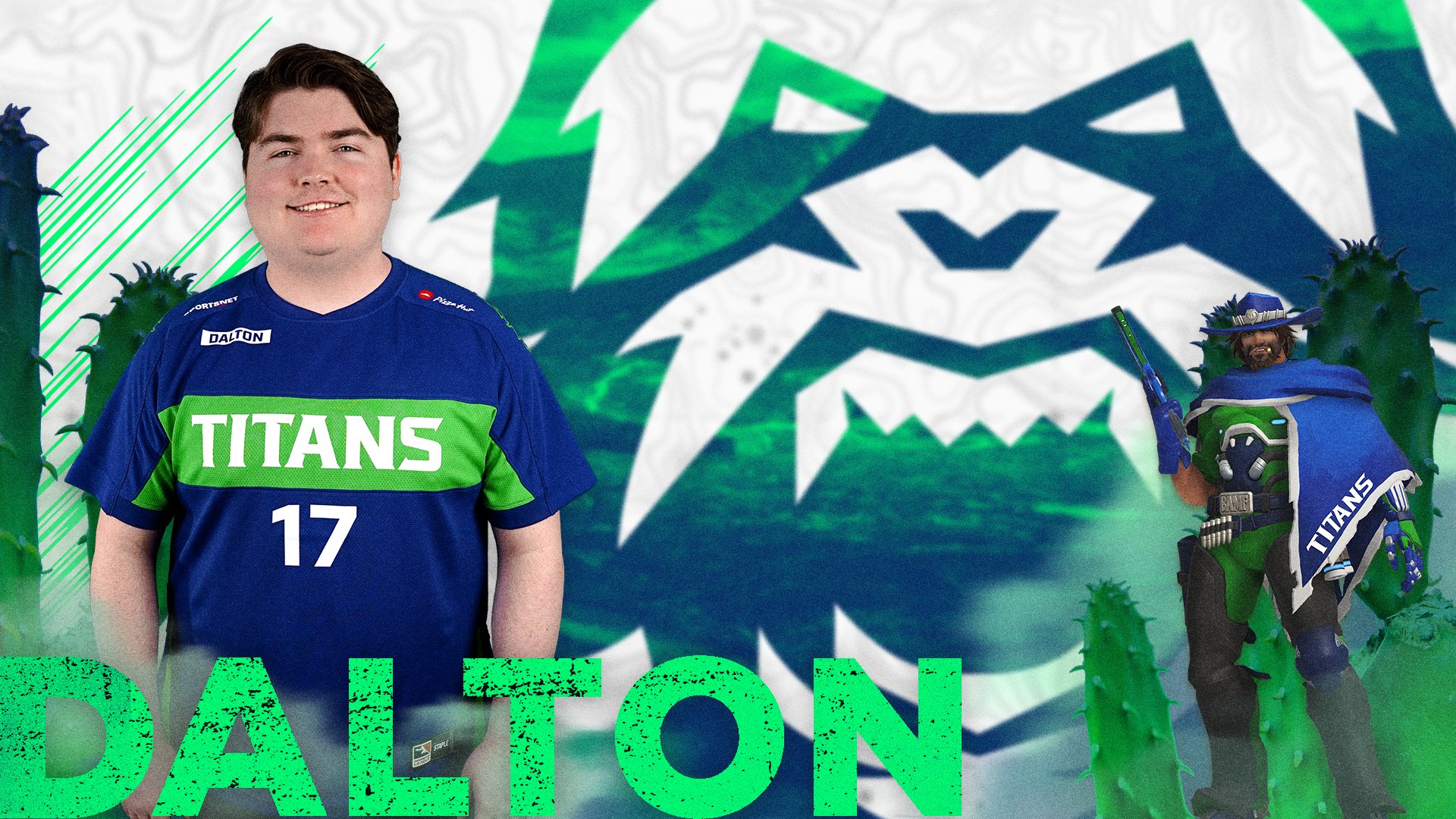 The two hitscan players on the Titans roster are arguably the best part of the team. They may fall far behind players like Kai "Kai" Collins and Ji-hyeok "Birdring" Kim, and fail to be a top 10 player in any of the game's hitscan heroes, but that doesn't stop them from being the team's best feature. Jiri "LiNkzr" Masalin is a league veteran, and Dalton "Dalton" Bennyhoff has had amazing moments in both the 2020 and ongoing 2021 season. Do they fall behind Jung-woo "Happy" Lee? Most definitely. However, if Linkzr and Dalton can (with good communication and coordination) keep Happy in check, the Outlaws will lose their primary source of firepower, and a fair amount of momentum will be sent the Titan's way, giving them a small opportunity to beat the Texan team. So in many Titans fan's eyes, a win condition is clear. If the Titans can reliably click heads, the Outlaws can reliably be beaten.
Hog Difference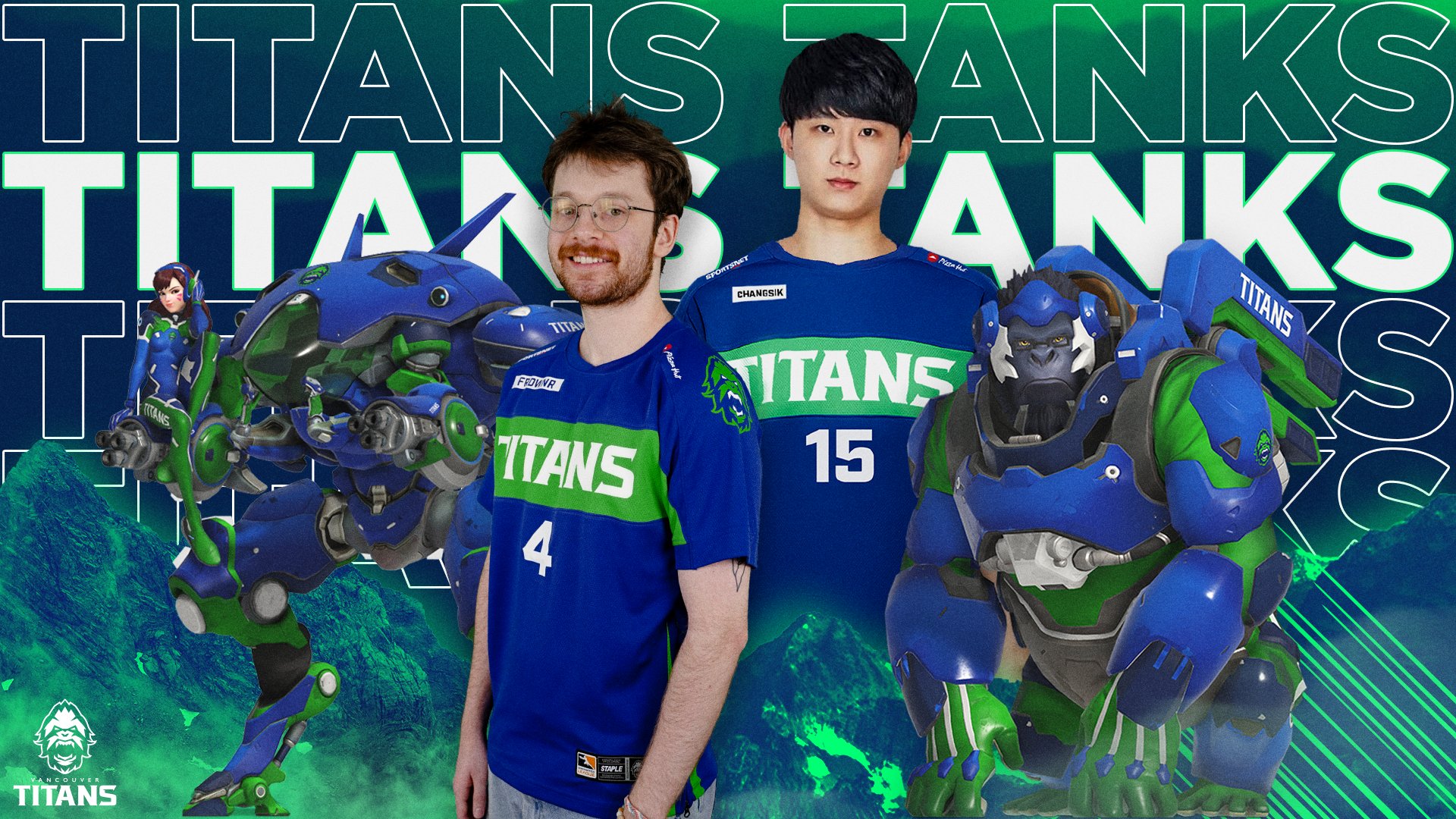 Equating Nathan "frdwnr" Goebel and Moon "Changsik" Chang-sik to Min-jun "Piggy" Shin and Myung-hem "Jjanggu" Cho may seem like a bit of a stretch. That's because it undoubtedly is. Piggy and Jjangu have had a brilliant debut season, going toe to toe with legendary tanks like Matthew "Super" DeLisi and Choi "ChoiHyoBin" Hyo-bin. However, there's something that the Titans have that the Outlaws don't- a top 10 Roadhog. Indeed, off-tank Frdwnr holds the title of seventh-best Roadhog in the league. Despite this being an extremely easy thing to achieve (as Frdwnr has taken the title with a score of only 44 on the hero), it's the one thing the Titans have that the Outlaws lack. Perhaps if the Titans let the Hog loose, the Outlaws won't know what hit them- and from there, it'd just be a case of cleanup.
Sign. Everyone.
Over the past few weeks, a number of teams in the Overwatch League have lost some pretty incredible talent. The Hangzhou Spark released Kim "GodsB" Kyeong-bo and Lee "Takoyaki" Young-hyun within two weeks of each other. The San Francisco Shock lost Kwon "Striker" Nam-joo to retirement. And the Houston Outlaws released veteran player Joào Pedro "Hydration" Goes Telles. This slew of releases and retirements may be upsetting for the average Overwatch League fan. But for fans of the Vancouver Titans, it may be the highlight of their season. One team's loss is the Titans treasure, as it opens the door to upgrades for their current roster.
The Titans would likely improve their results with just one of these free agents, but why stop there? Why sign only Hydration, or only GodsB, when you could sign both? Why not tack on Takoyaki as a package deal? And for a large enough paycheck, maybe even legends like Stiker and Diem would come out of retirement. If the Titans can acquire a 50-man army of teamless, ex-Overwatch League pros before this Sunday, victory isn't only likely- it's pretty much guaranteed.
---
Follow The Game Haus for more sports and esports coverage:
Twitter: TGH Esports
Facebook: The Game Haus