The Valiant return this week after a 1-1 week where they upset the SF Shock. This week, the Shock are looking for revenge and the Fuel look to return to action for the first time since Week 1. Without further adieu, it's time to look at the LA Valiant's Week 9 matchups.
SF Shock vs LA Valiant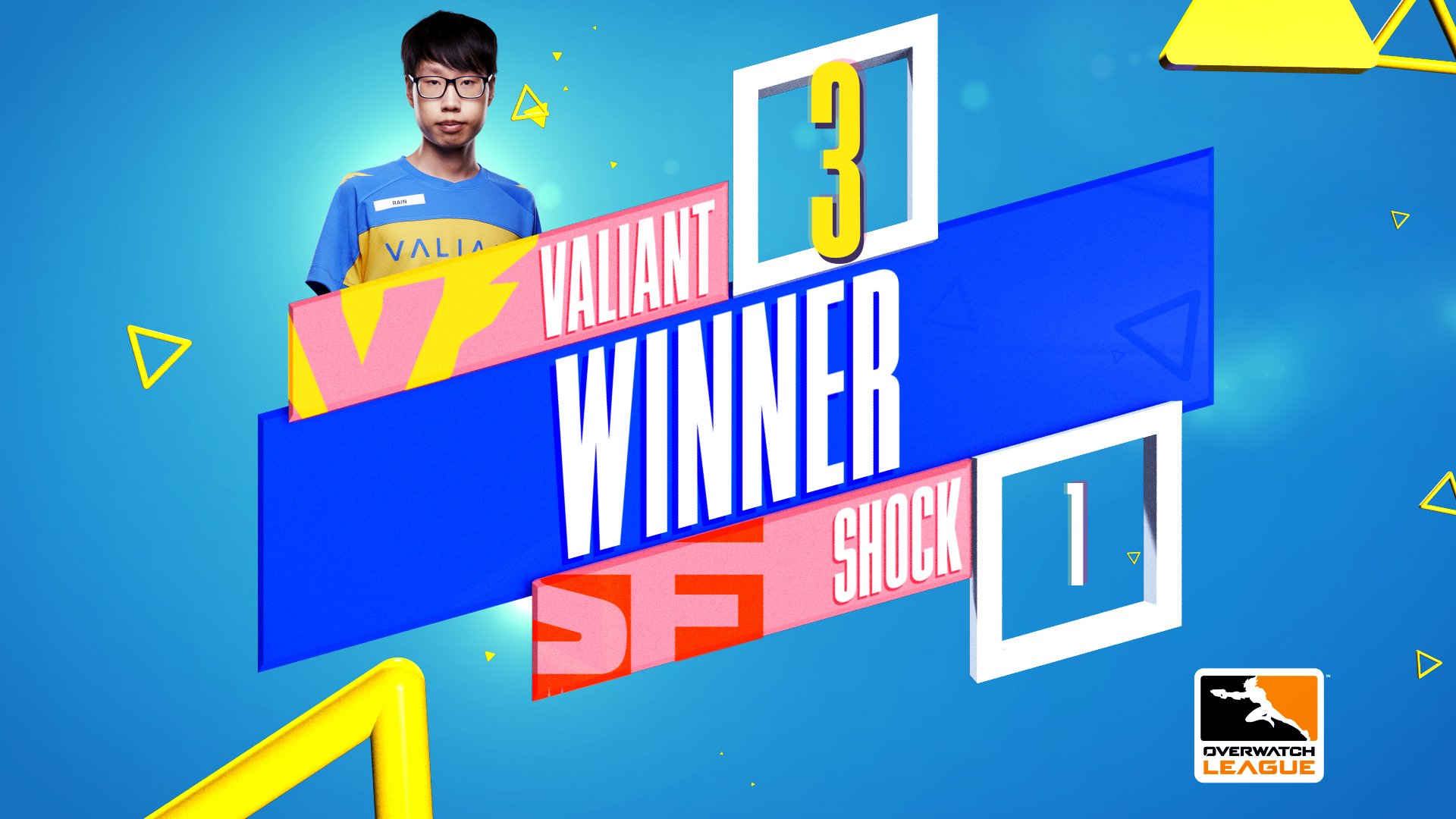 This match's result should be very telling. After the LA Valiant's upset this past weekend, fans were left asking questions about both teams. With a new hero pool and possibly new lineups, it will be a chance for the teams to prove themselves. If the Valiant win that likely cements them as a top twelve team in the league at worst. A SF Shock win depending on the fashion they win shows that last week was potentially a fluke. The Shock will likely succeed better in a hero pool when Lucio is available. If the Shock have found a standard comp and are not switching like crazy again, they are the favorites.
Player to Watch: Kai "KSP" Collins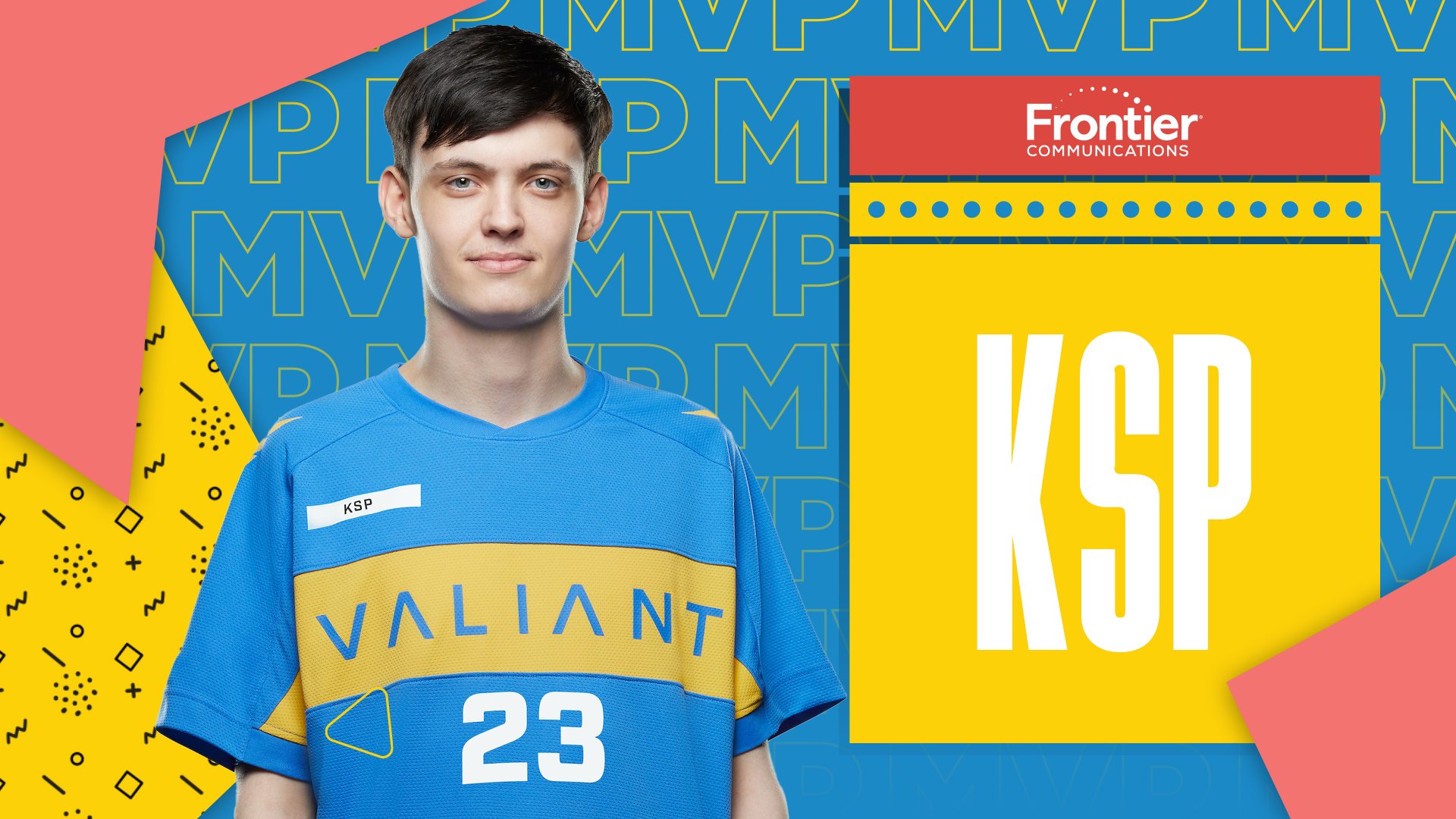 He popped off last week, time to see if he can do it again. The LA Valiant DPS wreaked havoc on the SF Shock in their first matchup especially during escort. But with their signature Mei/McRee pairing is banned out and the Valiant will need to come up with a new plan. KSF could be on Doomfist, but a matchup vs Sinatraa likely is not in his favor. KSP has a chance if he is on Widowmaker to make the biggest impact of any DPS on the Valiant. KSP Should be better than any hitscan DPS player on the Shock. Must watch hitscan DPS.
Prediction: 3-2 SF Shock
Dallas Fuel vs LA Valiant
The Fuel and Valiant last played Week One in a match that ended up in a 3-1 scoreline. Despite that scoreline, the main difference was the Valiant were able to clutch it out in the end of maps. Now that the league is on Week 9, the Fuel have had a chance to scout both teams they are playing this week. Decay and Doha are an interesting duo to play versus KSP and KSF. KSF is the better flex DPS, but Decay is a Fleta-like hybrid of roles who can play hitscan and flex DPS. If the match comes down to clicking heads, this could be a 5 map barn burner.
Player to Watch: Caleb "McGravy" McGarvey
This was the prediction last time these two teams played and this will be the prediction again. This is the man to watch for multiple reasons. McGravy is in the middle of his best season ever. After being part of a failed Mayhem roster and the second off-tank on the Valiant last year, he finally was given a chance to succeed. Oh Boy has he succeeded. He is playing like a top off-tank. Just watch last week versus the Shock and the first week versus the Fuel. In those matches he outplayed Note and ChoiHyoBin. This former "D.Va one trick" is now a diverse off tank with the ultimate eating prowess of a hungry, hungry hippo. If the Valiant get a repeat performance out of McGravy, it should be a win.
Prediction: 3-2 LA Valiant
Need More?
Who rose and fell in your mind? Tell Christian on Twitter at @TheWiz_SPM
Featured image courtesy of Overwatch League
Follow The Game Haus for more sports and esports coverage.
Twitter: TGH Esports
Facebook: The Game Haus
"From our Haus to Yours"