Now that Overwatch League Week 5 is over, there is time to account for what happened across the league. More specifically, it is time to look at the perceptions of players, teams, and the league has changed through the first three weeks. Stonks will inevitably be more volatile now because hero pools are implemented, but that only makes it more interesting. Welcome to the OWL Stonk Market.
Push: Paris Eternal & Philadelphia Fusion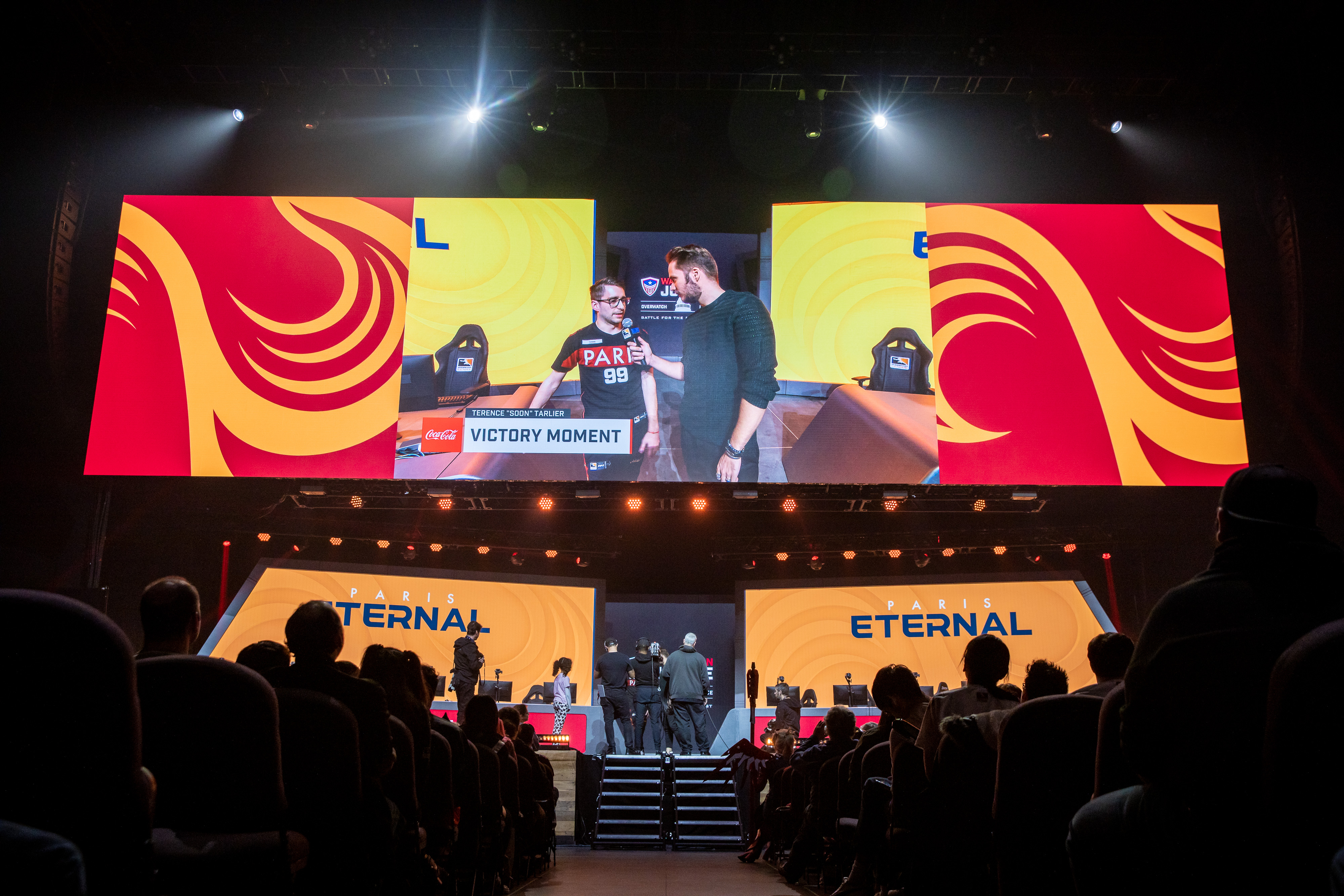 This may not seem fair, but neither team's stonks changed much, if at all. Both teams entered this week as arguably top five teams, and neither has left that group.
The Paris Eternal came into their first game of the week with Benbest on Winston, had Nico in, and played far from meta comps. These poor choices lead to a swift defeat at the hands of the Houston Outlaws. The Eternal followed this performance by switching out Benbest and Nico for Nosmite and Soon respectively. Their next match was an instant classic where the Eternal won a five map match in a final 99 to 99 fight on the last control map. Paris may have had the best win of the week, but it was by no means convincing. Additionally, Paris' coaching staff should receive some scrutiny. They decided it was a good idea to play a comp that was so inferior, they lost to Houston
The Fusion, meanwhile, entered the week with Paris as their sole focus. Much like their match versus Toronto, the team seem thrown off by the opposing teams composition. As mentioned previously, it was a completely different composition than previously seen. They were able to rebound after halftime and forced the fifth map. They may have lost by the thinnest of margins, but the team was not in its optimal form. For likely the only time this season, the Fusion were at a DPS disadvantage. While Carpe was as good if not better than soon, Ivy vs Xzi was not close. In an ideal world, Ivy would not be on Soldier because it is a hero he does not play. Since the other Fusion hitscan Heesu is yet to turn 18, Ivy was tasked with the matchup. If Heesu could have played, it is likely a much different game.
Stonks Down: Toronto Defiant
A Live Look at The Toronto Defiant Right Now #RiseTogether #OWL2020 pic.twitter.com/DGyRUzp09b

— Andrew "MacDuck" MacDougall (@MacDuck92) March 7, 2020
What happened here? The Defiant looked poised to utilize their dive strategies in this new meta. Instead, they attempted to match Florida and when that did not work they attempted Pharah Sombra compositions. The off-meta kings from the start of the season looked, drab and boring. They could not answer a Torbjorn. The Defiant have more problems than they can solve at the moment. At least they are Canada's team, though.
Stonks Up: Houston Outlaws
They doubled their win total! In all honesty, as long as a double hitscan meta never occurs, Houston should be in a decent spot. The DPS will always be where the Outlaws win games. Blase and Danteh seem to be the best combination for this team to succeed across multiple sets of heroes. Meko seems to finally be settling in with this roster and performing they way he should be. If they could just settle on one flex support that would be great. Now that the team lays idle till week nine, they should be able to further develop strategy with this roster and be even better upon their return.
Stonks Down: Sideshow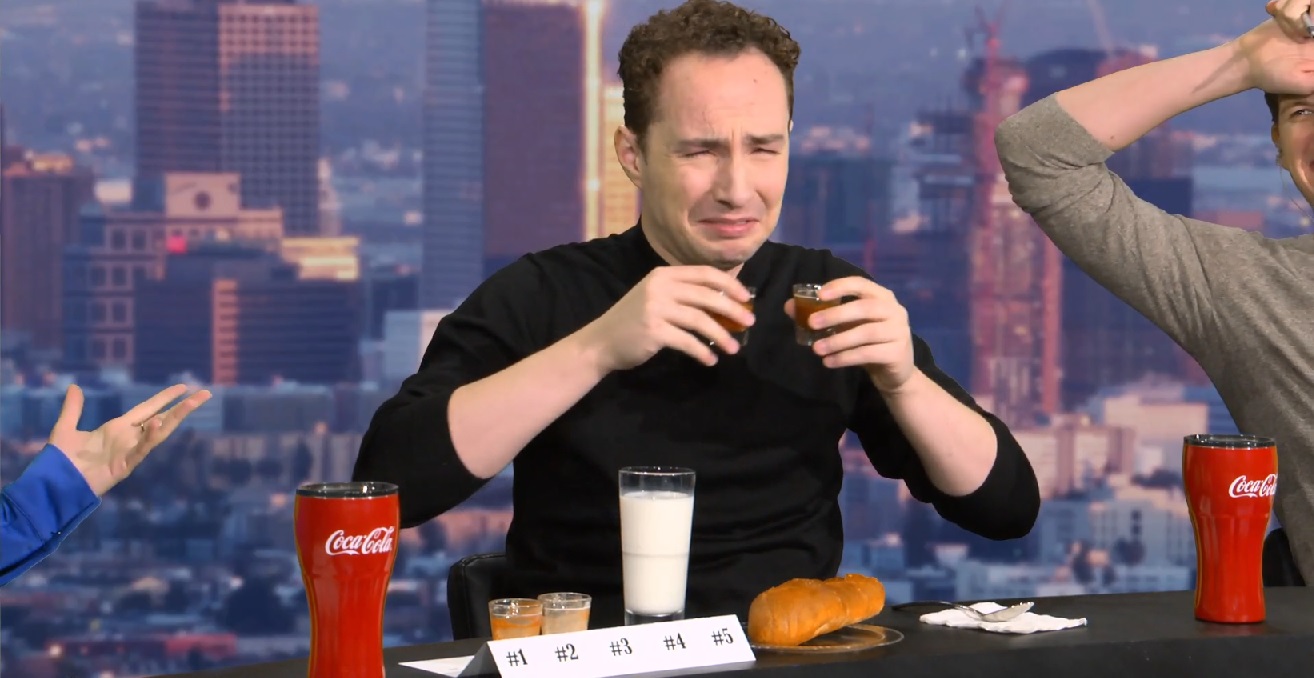 Sideshow is a great commentator. He is a funny person, not to mention one of OWL's bets personalities. Much like Mr. X though, Sideshow also shouldn't play the lottery. He had one job…and he failed. Mei is seemingly immortal and he hates Soldier: 76. He picked Soldier three times before picking Sombra. No Sombra means it will be even harder to break bunker comps if that is meta. Sideshow is a monster.
Stonks Up: OWL Listening to the Fans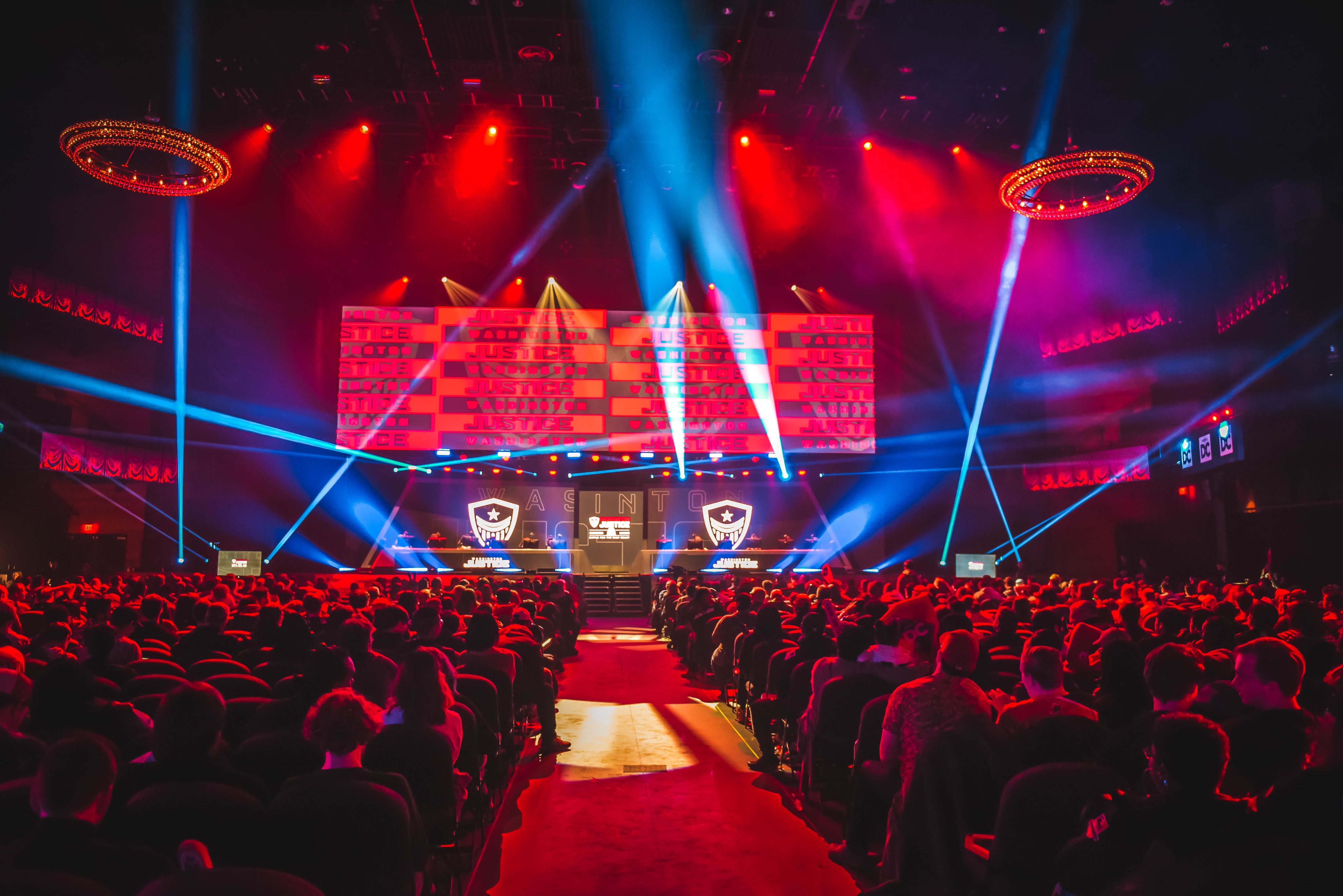 After the success that was the live hero pool drawings the previous week, the Overwatch League announced it would once again happen on the Watchpoint Post Show. After the hero pool drawings the precious week, plenty of jokes about Mr. X were made, compositions were hypothesized and general memery ensued. What the Overwatch League seems to be noticing is that if the fans like it, they should keep doing it. It may be a little scuffed. Sure there could be improvements. But in the end, it is additional content that can bring more eyes and discussion to the product.
Need More?
Who rose and fell in your mind? Tell me on Twitter at @TheWiz_SPM
Featured image courtesy of Overwatch League
Follow The Game Haus for more sports and esports coverage.
Twitter: TGH Esports
Facebook: The Game Haus
"From our Haus to Yours"