Overwatch's annual Lunar New Year event will officially be underway soon. As always, this means a new collection of skins inspired by different aspects of the heroes and villains of Overwatch. There are also sprays, emotes, game modes and so much more. To help give players a first glimpse, here are all of the Overwatch Lunar New Year 2022 skins.
*Note: This will update as more skins are announced and revealed.
---
Seolbim Mercy (Legendary Skin)
On my way. 👼

Fly into Lunar New Year as Seolbim Mercy (Legendary). Overwatch Year of the Tiger begins Jan 25. pic.twitter.com/LSrb3hzMe1

— Overwatch (@PlayOverwatch) January 24, 2022
Nezha Tracer
Who's ready for some fireworks? 🎆

Blink into Lunar New Year as Nezha Tracer (Legendary). Overwatch Year of the Tiger begins Jan 25. pic.twitter.com/zY9a2AneGq

— Overwatch (@PlayOverwatch) January 24, 2022
Auspicious Soldier 76

Porcelain Wrecking Ball

Prosperity Ashe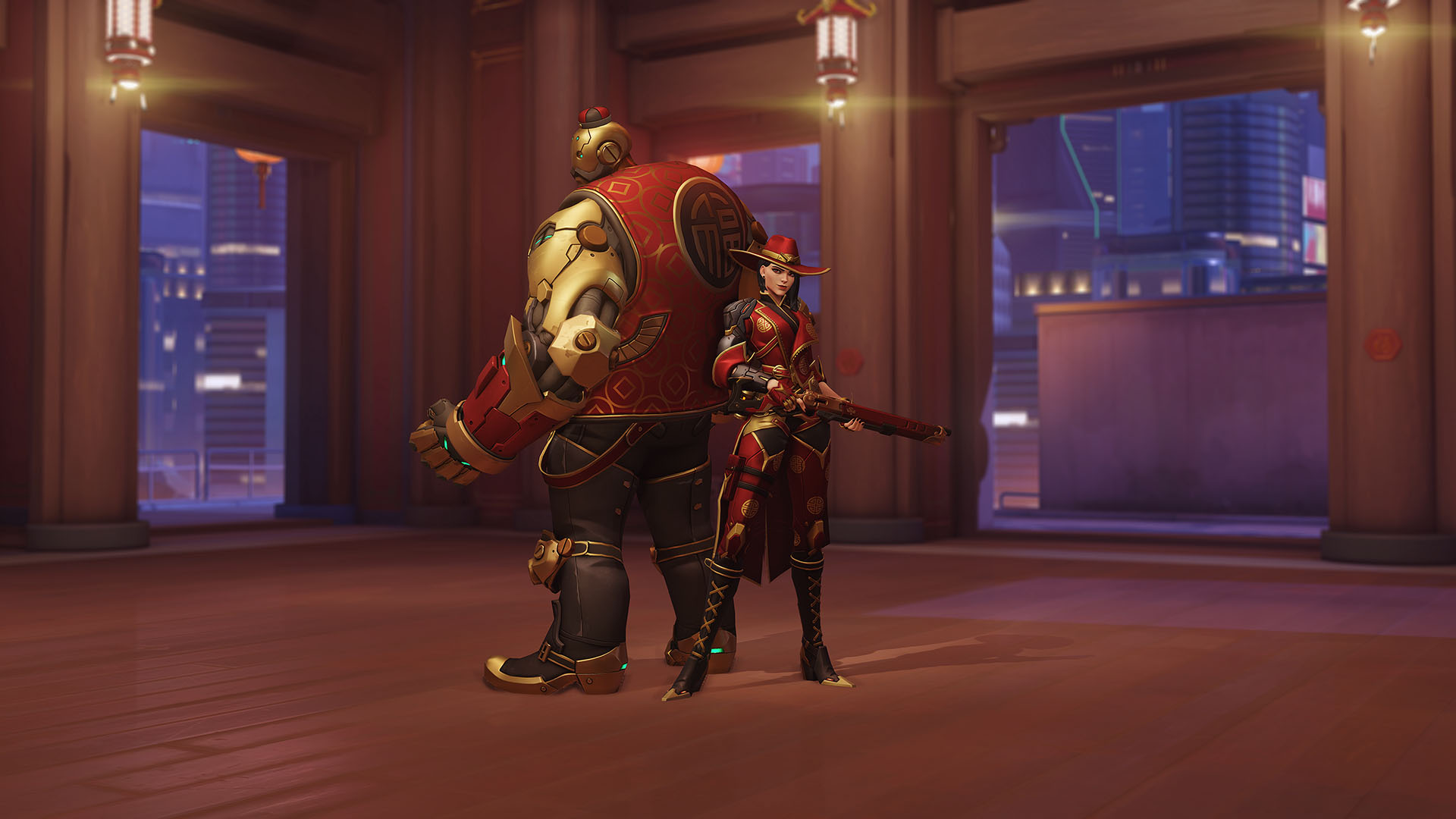 ---
Last year the event was basically the same as the year before. While the Lunar New Year event brought in the capture the flag game mode with its initial release, nothing much has been added since. That said, normally some of the best Overwatch skins come from this event so for those who feel festive or just enjoy the cold, these are the skins for them.
When looking at events, it is not hard to figure out around the date when these events will start and when they will end. Continuing with how most of the Overwatch events are, this one will last three weeks. Meaning that it will likely end in early November.
During this time, players will have the chance to play games and earn three skins. This year is just about anyone's guess as the Overwatch team has been certainly changing things up with their skins.
The interesting part will be to see if they make any other changes. Will the capture the flag mode be the same as it has been? Will they potentially add another game mode? The answers to these questions will likely be yes and no respectively. That is because the Overwatch team is hopefully working diligently on Overwatch 2 to make it the best game it can be.
---
Stay Connected
You can find more pieces like "Overwatch Lunar New Year 2022 Skins" and you can 'Like' The Game Haus on Facebook and 'Follow' us on Twitter for more sports and esports articles from other great TGH writers along with Robert!
"From Our Haus to Yours"