To say that the Overwatch League's recent June Joust was anything short of intense would be a massive understatement. Close maps shook the tournament bracket, as each team fought for the title of best in the world. And though the tournament was a treat to watch, the Overwatch League can't have hair-raising events 24/7 and still stay interesting. Overwatch League producers have known this for a long time, so it's only natural that they sprinkle side events in alongside title matches. For the June Joust, one of these side events came in the form of a 1v1 Widowmaker tournament.
This tournament tested the skills of hitscan players from each June Joust team, as they competed in a four-man bracket made up of three matches. Each player would have to score five headshots on their opponent to advance to the tournament's grand finals, in which they would have to score seven headshots to take the title of champion home.
But a title isn't all that the champion would receive. A payout of $15,000 was also on the line for the victor, while $5,000 stood to reward their second-place rival. But who played in this exciting tournament? How did they perform? And what does this side event tell us about their future performances in the Overwatch League?
Kai "Kai" Collins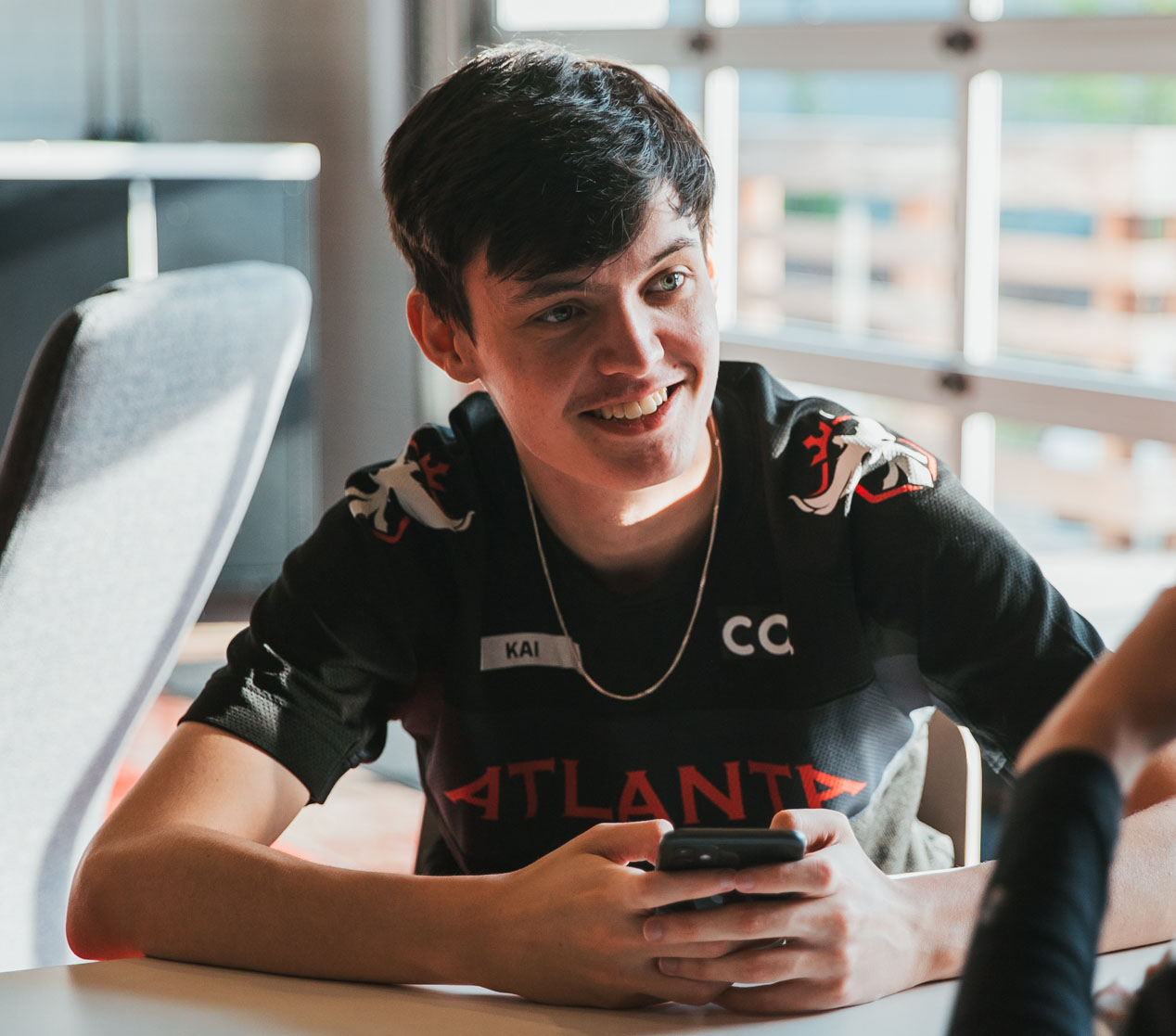 It's long been known how dominant Kai "Kai" Collins's hitscan performances can be in the Overwatch League. However, Kai's skills have been most prominent during his time with the Atlanta Reign in the ongoing 2021 season. His incredible Widowmaker and Ashe gameplay (the former of which he is arguably the best in the League at, being number one in scoped critical hit kills per 10 minutes with the hero) has truly put Georgia's home team on the map, and established them as potential Grand Champions for the first time in their long, storied history. But despite his obvious prowess, Kai performed poorly in the Widowmaker 1v1 tournament, losing 1-5 in the tournament's first match.
Though this defeat may frustrate Atlanta fans, it would be reckless to write Kai off after a single event loss. After all, this British hitscan's stats speak for themselves, and his skills will be vital in the Atlanta Reign's future success.
Do-Hyeon "Pine" Kim
For some Overwatch League fans, this player's performance may have been the highlight of the June Joust. Fan-favourite player Do-Hyeon "Pine" Kim's Widowmaker 1v1 bracket run marked the first time OWL fans got to see the former New York Excelsior hitscan play since the 2019 season. Despite Pine playing the match from Korea, rather than from Hawaii like the rest of the tournament's participants, his performance was still absolutely spectacular. Though a loss is a loss, Pine's close 4-5 defeat in the single match he played proved that two years of retirement hasn't hurt his skills one bit, and that he's still fully capable of going toe-to-toe with the rest of the Overwatch League's finest. Pine's performance in this side event should inspire confidence in Dallas Fuel fans, who will likely have one of the strongest hitscans in the League on their side heading into the Summer Showdown.
Jae-won "Lip" Lee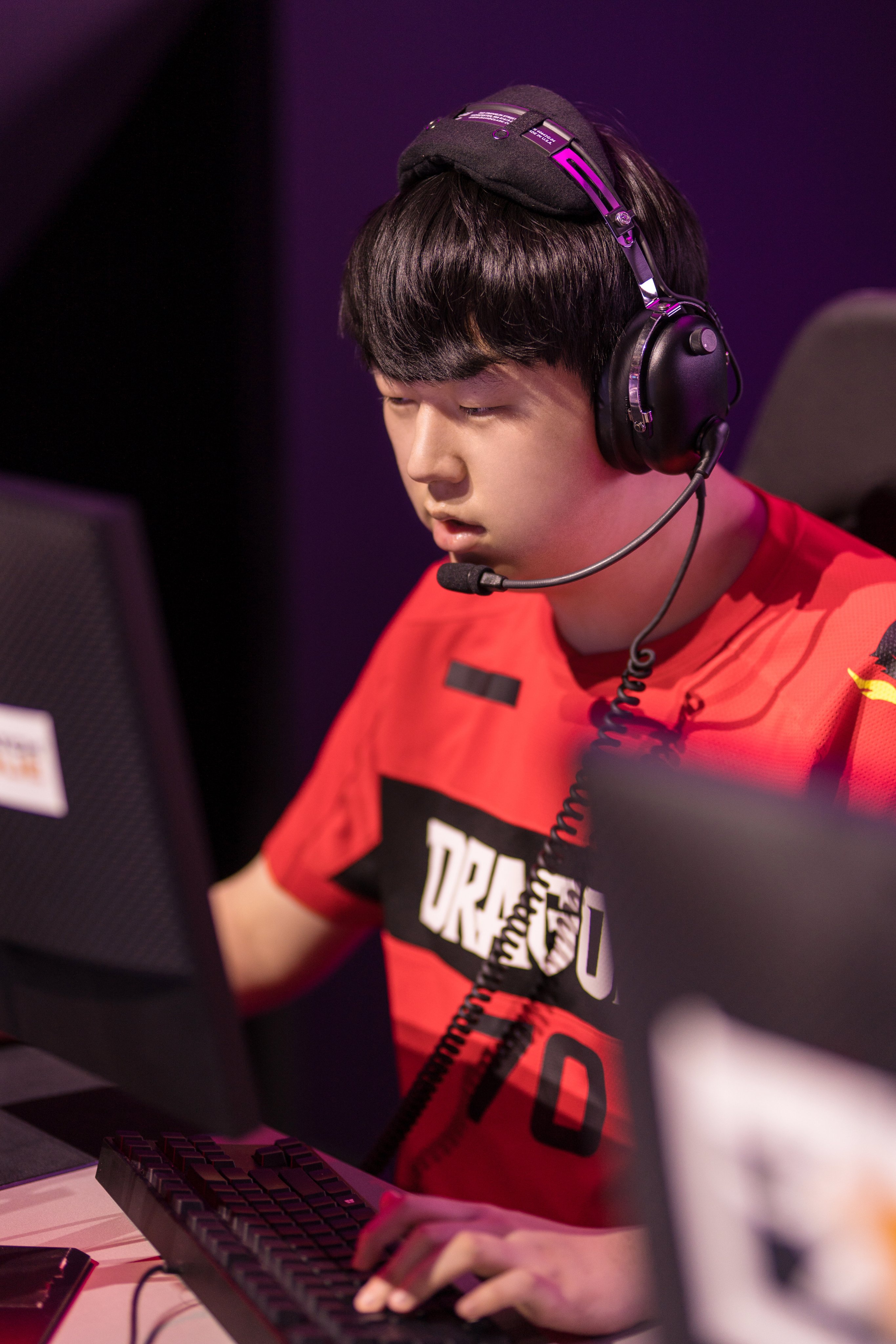 Jae-won "Lip" Lee has been a phenomenal DPS player since day one. However, despite his continued success, Lip has big shoes to fill- shoes that he proved he's well on his way to filling in the Widowmaker 1v1 tournament. Lip was shoved into the limelight after Min-seong "Diem" Bae's sudden departure from the Dragons. Diem had dominated the Dragons' hitscan spot for two years, and likely would have competed in this side event over Lip if not for his retirement. This sudden change worried many Shanghai fans, who now had to put their trust in a player they had seen as playing second fiddle to a truly legendary sniper.
However, it didn't take long for Lip to prove himself to fans of China's most dominant team. Lip performed phenomenally during both the side event and the main tournament, as his tremendous hitscan play allowed him to not only defeat Do-Hyeon "Pine" Kim 4-5, but to lead the Dragons to a close June Joust Grand Finals victory as well. Despite Lip's loss in the final match of the Widowmaker 1v1 tournament, he's clearly a deadly player in the hitscan game, and we'll likely see much more of him leading up to the Summer Showdown.
Gwang-won "Gwangboong" Kim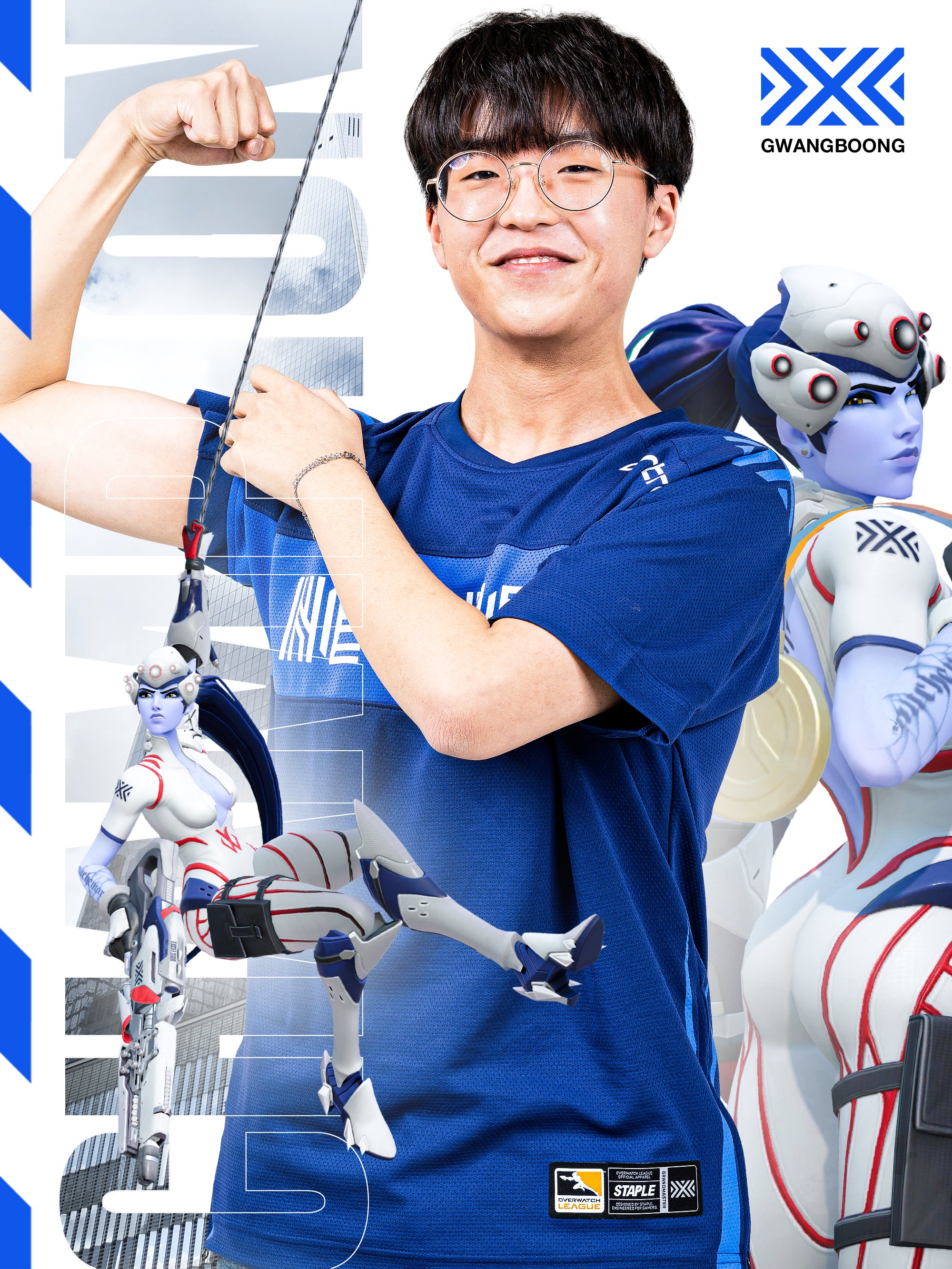 Nobody expected Gwang-Won "Gwangboong" Kim to win the Widowmaker 1v1 tournament. In fact, nobody other than New York Excelsior fans really knew who Gwagboong was. But after this historic win, that all might change.
This fresh faced rookie had seen very little playtime before this side event, as Young-woo "Flora" Lim was nearly always played over him, no matter the meta. Some argued that this was due to Flora's incredible versatility. Others argued that it was due to Gwangboong's apparent lack of skill. But a few NYXL fans argued that, no matter the reasons for his limited playtime, Gwangboong was a true diamond in the rough. Those choosing to affirm Gwangboong's skills would be proven right, as the South Korean hitscan would tear through the Widowmaker 1v1 bracket, making quick work of Kai "Kai" Collins in a 1-5 game, and taking out Jae-won "Lip" Lee in an extremely close 6-7 match.
After the dust had settled, Gwangboong would go back to Korea with two things- $15,000, and incredibly bright prospects for his competitive future. This oft-ignored hitscan has proven that he can not only slug it out with the League's best, but beat them, too- all with a miniscule amount of OWL experience. Excelsior fans should feel extremely inspired by Gwangboong's performance. Though the team has struggled this season, Gwangboong may be the missing piece they need to exit their competitive rut, become true title contenders, and match their legendary inaugural season performance.
---
Follow The Game Haus for more sports and esports coverage:
Twitter: TGH Esports
Facebook: The Game Haus