The 2020 Overwatch League season is well underway and most teams have played, so why not look at the role stars so far this season? By utilizing the OWL Stats Lab, this article will try and determine who is the best player at every position so far this season.
Main Tank: Su-Min "Sado" Kim, Philadelphia Fusion
Over the span of four weeks, Sado went from Reddit fodder to a Stonk Machine in front of the fan's eyes. Across all main tanks, Sado's per ten stats rank fifth in eliminations (14.4), first in final blows (6.8), second in hero damage (6786.2), and has the lowest death rate of any main tank (4.8). The Fusion may be putting a lot of support into him, but he is delivering. The other option for main tank was Fissure from the Vancouver Titans, but much like FDGod his high death rate costs him.
Off-Tank: Hyeon-Woo "JJanu" Choi, Vancouver Titans
Once again, a 2019 OWL MVP finalist graces the list. As part of the Runaway core that arrived in OWL, JJanu has been remarkably consistent with his high level of play across every level. According to the OWL Stats Lab, JJanu's per 10 stats among off-tanks sit him at the top. He averages the most eliminations per ten of ANY PLAYER in OWL (21.6). Among off tanks his finals blows rank fourth, (6.4), his hero damage ranks second (6346.1) and has the third-lowest death rate among off-tanks (4.3). All he does is make plays and this season looks to be no exception.
HItscan: Jung "Xzi" Ki-Hyo, Paris Eternal
This was, by far, the most hotly contested spot. Jerry looks like a promising fan favorite but has not played enough. Carpe has found his form again, if he ever lost it. But, so far the best Hitscan has been Xzi. If one showed someone his numbers, they would think they are Carpe's. Xzi's per ten stats among hitscan rank first in eliminations (10.2) and final blows (19.5), second in hero damage (8978.1) and death rate (5.9), while being third in solo kills (1.8). Simply put, Xzi's performance this season is second to none (except maybe Carpe). The Eternal will only keep getting better, and Xzi's case for Rookie of the Year will continue to grow.
Flex DPS: Hyojong "Haksal" Kim, Vancouver Titans
The OWL Season Two Rookie of the Year took the league by storm last year. His Brigette was the best during GOATs and his other heroes followed suit. Now in Season 3, he is looking to claim MVP from Sinatraa. Among flex DPS, his per 10 stats rank first in eliminations (19.8), final blows (7.7), hero damage (7956.2), solo kills (0.8) and has the four smallest death rate (5.9). He has the best stats, period. There is not a better option.
Main Support: "FunnyAstro", Philadelphia Fusion
FunnyAstro has popped off so far this year. That isn't hard to do on the Philadelphia Fusion this year, but he has been a silent force. All the attention has gone to Sado and Carpe, but Philly's support line has been performing extremely well. 
According to the OWL Stats Lab, among all main supports FunnyAstro's per ten stats rank fourth in eliminations(14.3), third in hero damage (4534.4) per fifth in healing (7525.8), fifth in solo kills (0.4), tied for third in environmental kills (0.4) and is tied for third-least in deaths (3.4). Overall, FunnyAstro is consistently top five in every facet of the game. The other option was Paris Eternal star FDGod, but his deaths per ten were significantly higher and landed him tied for ninth tenth place. Two rookies leading the way at main support, who would have thought.
Flex Support: Jooseok "Twilight" Lee, Vancouver Titans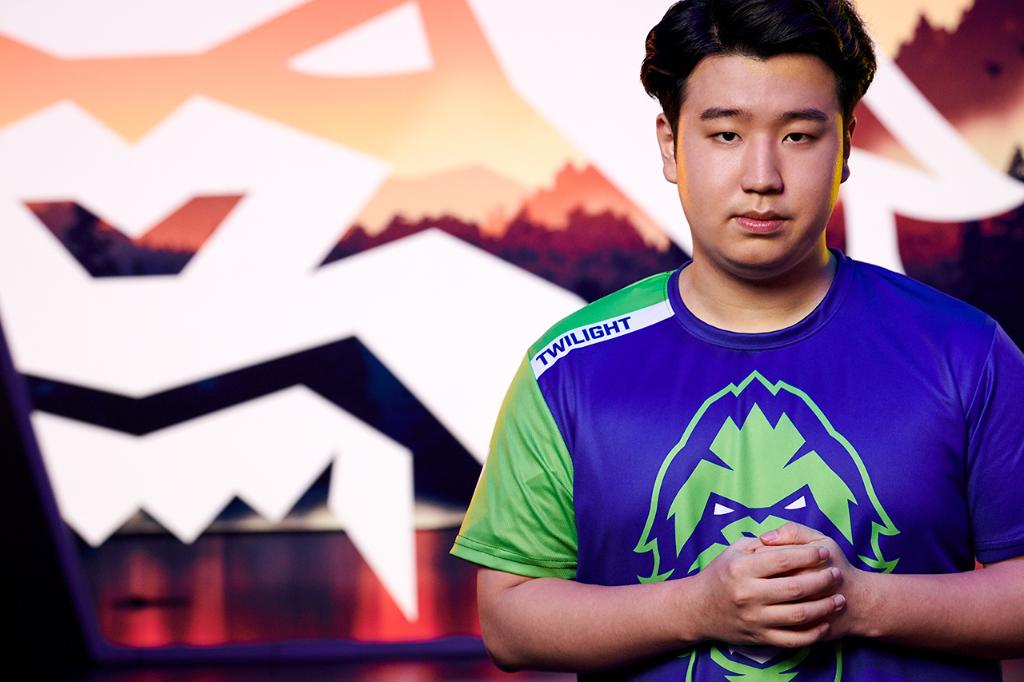 After being a MVP Candidate in Season 2, Twilight is continuing his reign of dominance at the flex support position. While some may say two games is not an accurate sample as of now, a quarter of the league is ineligible to even be in this article. 
According to the OWL Stats Lab, among flex supports Twilight's per ten stats rank first in eliminations (14.9), hero damage (4262.4), second in final blows (3.7), healing (12220.1) and has the third smallest death rate (4.3). First or second in every stat except one. But the stat in which Twilight ranks third? It is Twilight easily.
Need More?
What do you think? Tell me on Twitter at @TheWiz_SPM
Featured image courtesy of Overwatch League
Follow The Game Haus for more sports and esports coverage.
Twitter: TGH Esports
Facebook: The Game Haus
"From our Haus to Yours"