While everyone is focused on this season of OWL, it is time to have a conversation about the future of OWL. The league is not dying, just look at the viewership. This won't be talking about who is going to retire. This will be a talk about who is coming in. Through three seasons, the people entering the league have noticeably changed. This article is about why these next two years are important for OWL and the Contenders scene because of the amount of talent coming on the horizon. 
Season One
Throughout the first three seasons of the Overwatch League, the core of the league and plenty of additions up to this point came up in the first worldwide OWL "league", the OGN Apex tournaments. Teams like the Spitfire, NYXL, and Dynasty took almost entire teams from APEX. Aside from the Korean talent, many of the first western stars like Surefour, Soon, and Taimou came up during the APEX era. That wasn't the whole league though. JJonak was picked up by LW Blue around two months before they became the NYXL, but he never played in APEX. Many of the Western players never played in APEX, they came from the early tournament scene. Some great examples of those players are Danteh, EQO, KSF, Jake, and Space. The scene was still in its infancy and Contenders had just started.
Season Two
When OWL reached the second season, expansion occurred and more roster spots opened up. OWL's expansion in to China created a new opportunity for Chinese players to be in the league. With that expansion came Guxue, Eileen, and almost the entire Chengdu Hunters roster. The players from the APEX days continued to trickle in with the likes of Erster, Decay, Shu, Marve1, Happy and Diem among others came into the league. Lastly, the early members of the Contenders system began to arrive in the league. Viol2t, Ivy, Corey, Nero, Funnyastro and Gargoyle are just a few names to arrive as the early Contenders crop. There was one outlier though, the Vancouver Titans. The original Titans roster was composed of the entire Runaway roster. One of the most storied rosters in all of Overwatch, a team that was together from APEX to early Contenders was finally picked up as a whole roster. That was the beginning of a change in OWL rosters.
Season Three
Now in season three of OWL, the roster trends are clear. The old guard is being replaced with the fresh new Contenders players. Contenders players like Jerry, Xzi, Hanbin, Sp9rk1e, Mandu, Myunbong, Edison, Gator, Hawk, Heesu, GangNamJin, Lastro, Kevster and Crimzo are extremely talented players replacing the old guard that can't keep up. Three names are missing though and that is for a specific reason, they all played during APEX and in Contenders. Cr0ng, Alarm, and Yaki were some of the last players from APEX to enter the league. Alarm and Yaki because of age, Cr0ng likely because of how competitive the off tank role is. 
The Future
The next two offseasons will be massive for OWL. Not just in terms of rebounding from COVID, but proving their Contenders system truly works without the old guard coming up. The players who are eligible to be signed the next two years came up through the contenders system in their respective regions. It will be the biggest influx of high-level talent since the first season of OWL. Look across the positions, there are players at every position this offseason.
Season 4 Tanks
Star main tank players like Mag on Runaway, MuZe on WGS Pheonix, Salieri on Team Doge should have no trouble finding a team. A few under the radar main tanks include Hadi on British Hurricane and Helv on Raspberry Racers.
While flex tank is less ripe with names, there is till players of note. Former OWL players Ellivote on Team Doge and Brussen on Young and Beautiful are going to have the chance to be back in the league next year with a good season in Contenders. Kalios on O2 Blast, FR3E on, OZ Gaming, and F4ZE round out a much more subdued Korean off tank class. In the west, names like Rene on Ex Oblivione, Cenny on Raspberry Racers, and iCy on Third Impact will all look to make the jump this offseason. One underrated name to watch in Adam from Ground Zero Gaming in Australian Contenders. He has played the game competitively since 2016 and is now just coming of age. He could be an under the radar signing.
Season 4 DPS
The Season Four hitscan class is underwhelming. This class has a few names but doesn't seem great outside of them. Mer1t from Runaway, Shy from Bilibili Gaming, and Iced are likely the hitscan players every team will look at. A few other names like Ta1yo on Third Impact, Hybrid on Team Doge, Grathen on Sheer Cold, and Perfact on T1 are a few other names to watch out for.
The flex DPS crew this offseason is extremely talented. Players like Pelican on O2 Blast, Reyzr on Third Impact, and Na1st will be the three hot commodities this offseason. Na1st is likely the crown jewel of this flex class because of his massive success on Fusion University. Rounding out the class are names like Wub on Revival, Caden on Second Wind, ChoiSehwan on Element Mystic, and Valentine on WGS Pheonix.
Season 4 Supports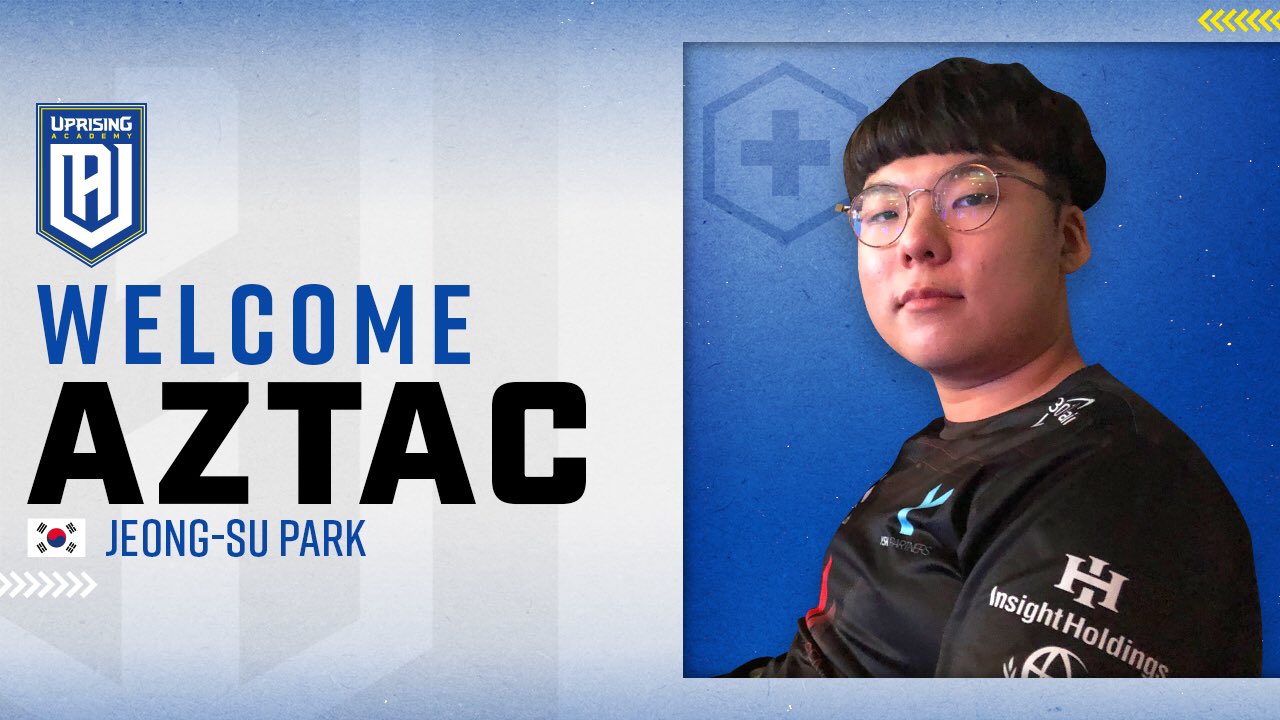 Next season's support class is weak at the moment. All of the great flex supports entered OWL last season. A few names at flex support include Aztac on Uprising Academy, Neko on O2 Blast. The main support class is a little better. Players like Joobi on Second Wind, Dridro on Uprising Academy, and Dotori on GC Busan have potential to be something. Overall it is an underwhelming class.
Season 5 Class
The season five class will be the class of prodigies. These players have played the game for years and will finally come of age. DPS players like Proper, Patiphan, Clowd have had amazing performances in Contenders. Patiphan is the most notable of this group. He played on Thailand's World Cup team at age 14 where he looked amazing. On top of that he carried Talon Esports to a top-six finish at The Gauntlet where he matched Sp9rk1e at every step.
Additionally, This will be the best American support class because Ojee & Ultraviolet will finally be of age. The Korean support crop of Finn, FiXa, Vigilante, Ch0r0ng, and ChiYo will look to take over as the new great Korean supports. The tank class is currently helmed by players like Kellan, Itsal, and Someone with other names likely to develop in the next year.