With a 9th Place season finish, the Guangzhou Charge are a far cry from the team they used to be. What once was a 23 map loss streak has turned into a +4 map differential and a decent seeding in the season play-in tournament. This is where Guangzhou's eyes are looking right now, as they have two matches to face if they want to reach the Top 8 and play in the real tournament. With Chengdu's unpredictability and Seoul's versatility, neither of these would be considered an easy win. However, if any team can pull it off, it would be the Guangzhou Charge.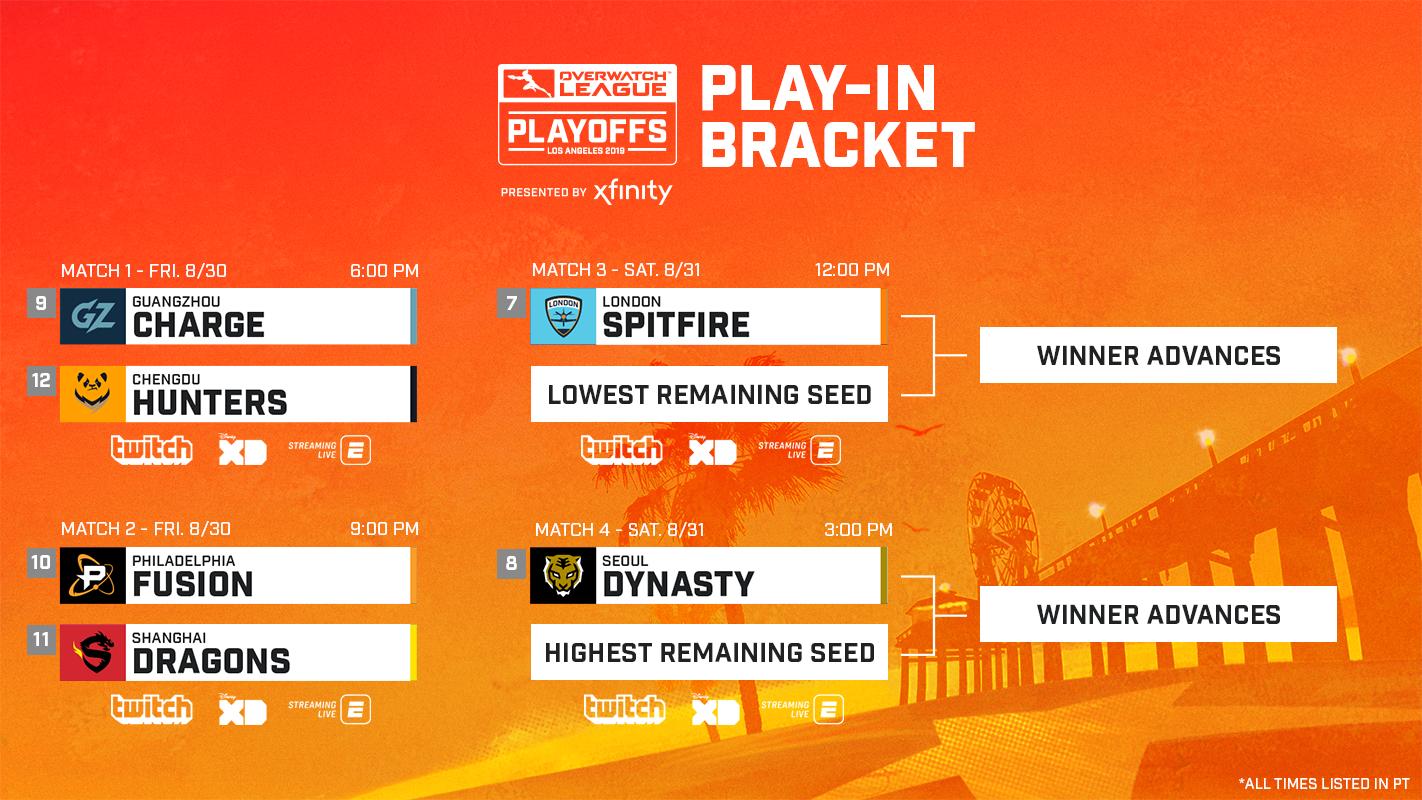 Stage 4 Review
The primary reason the Guangzhou Charge have made it here is based on their Stage 4 performance. The Charge have had a dominant Stage 4, going 6-1 with a difficult schedule to face. They also finished in the top 3 right under the Atlanta Reign and San Francisco Shock. With Stage 4 Playoffs not existing, this serves more for bragging rights than any concrete advantage. However, this does paint an image of how hot the Charge are looking at the moment.
Among the Charge's six wins, some came from very dominant teams in the league. Four of these wins even came against fellow playoff teams. The games against the New York Excelsior and Hangzhou Spark, both of whom reached Top 6, were clean sweeps. And while the games against the Philadelphia Fusion and Seoul Dynasty were nail-biters, Guangzhou did take the 5th map both times. The Charge's only loss in Stage 4 came at the hands of the London Spitfire, who gave them a 3-0 thrashing. Yet luckily for the Charge, their seeding makes it so they cannot play the Spitfire in the Play-In tournament.
Game 1: Chengdu Hunters (12th Seed)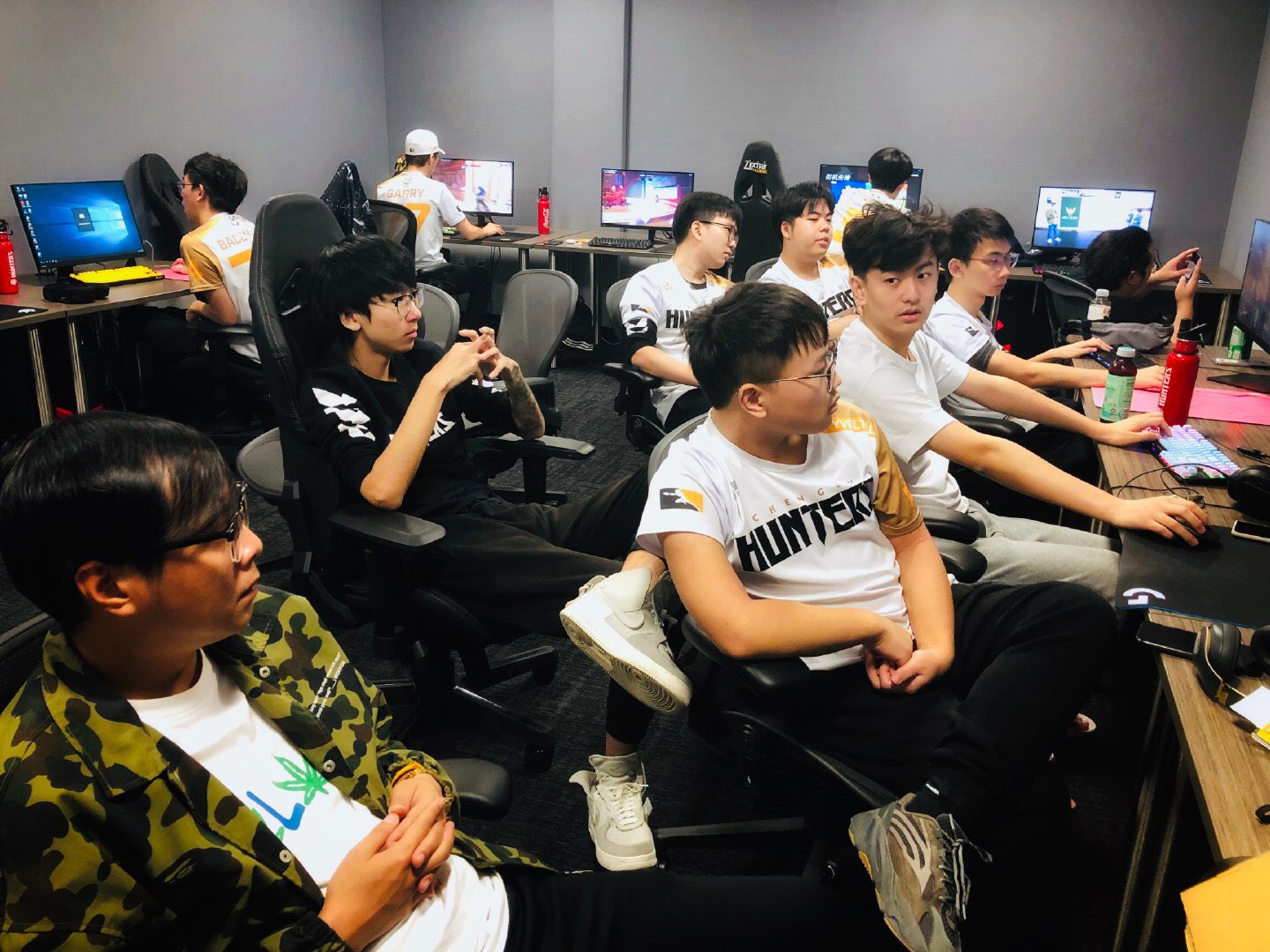 The Chengdu Hunters sit currently at the bottom of the play-in tournament with 13 wins and 15 losses this season. Stage 4 was the first stage that they were able to secure a winning record in the entire season as well. Chengdu's ace has always been their unpredictability, and running strats that typically differ from the current meta. In the sense of playstyle, they have quite a lot in common with the Charge, and with a 1-1 record both teams have taken a win over the other before.
However, the advantage must go to Guangzhou in the end. The Charge have looked absolutely dominant lately, and look at home in the current meta. The acquisition of Role Lock mostly leveled the playing field for the OWL teams and with Charlie "nero" Zwarg and Jungwoo "Happy" Lee being released to play DPS, Chengdu's damage players likely will not be able to keep up. With fewer surprises to look towards, if Guangzhou can keep their cool and run what they know, they should take Chengdu out.
Prediction: Guangzhou 4 – Chengdu 1
Game 2: Seoul Dynasty (8th Seed)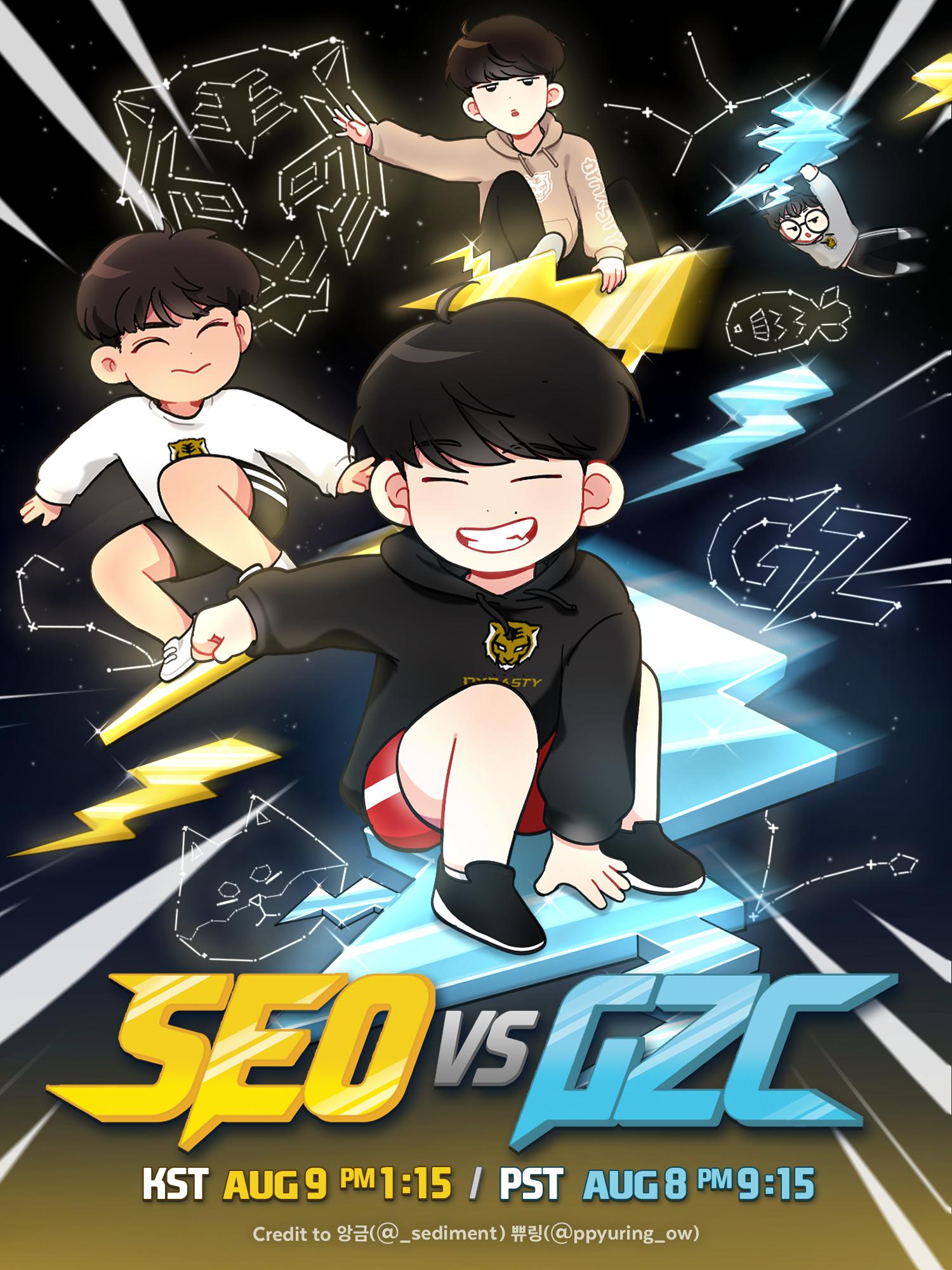 Assuming Guangzhou pull off the victory, being the higher remaining seed by default puts them against the Seoul Dynasty. Seoul is absolutely a formidable team, and has given Guangzhou quite the challenge in the past. The first meeting between the two resulted in a dominant 4-0 for Seoul, and the more recent time required Guangzhou's first ever reverse sweep to gain the victory. Seoul also have quite a lot to play for, after missing playoffs last year and not making it past quarterfinals in any stage finals this season. They also only have one game to prep for, as opposed to Guangzhou playing two games. If Guangzhou slip up even once, it's game over.
However, the primary factor giving Guangzhou an advantage actually has to do with the maps played. Guangzhou is statistically good on Control and Assault, while being more shaky on Hybrid and especially Escort. Seoul on the other hand is much more evenly distributed but still stands out on Control and Hybrid (stats taken from Omnicmeta). However, after losing both Control and Assault in Week 3, Guangzhou came back, won both the two map types that they were worse at, and beat Seoul on the second control map. In a head to head matchup like this, knowing Guangzhou can come back even on map types they're statistically worse at gives hope to defeating Seoul even when at a deficit. That plus Guangzhou's continued recent dominance is convincing many to even call them the favorites going in. Regardless of the outcome though, it should be a close match.
Prediction: Guangzhou 4 – Seoul 3
Player to Watch
With a new patch coming in, and a new tank hero available, all eyes should be looking towards Hongjun "HOTBA" Choi. He has been called one of the best flexes in the league, and considering the new meta is unknown to the public, many of the tank heroes could be put in an off-tank role for the playoffs. Even Reinhardt has been seen being played by a flex-tank player recently. HOTBA will need to prove his skills and pop off on whatever hero is needed in the upcoming meta. His skills will be especially put to the test in the matchup against Minhyuk "Michelle" Choi. Both of these two are insanely good and flexible off-tanks; the entire match may be decided upon which of the two play more efficiently and adapt to the other team.
Featured photo courtesy of @GZCharge on Twitter
You can 'Like' The Game Haus on Facebook and 'Follow' us on Twitter for more sports and esports articles
For more from Ethan make sure to follow him on Twitter! Also be sure to check out the Game Haus YouTube channel for more appearances from him!!
"From Our Haus to Yours"