Over the course of Nathan "frdwnr" Goebels career in professional Overwatch, he's worn many hats, and turned many heads. He's been on the roster of the Los Angeles Gladiators' academy team, Gladiators Legion. He's been a part of the Atlanta Reign's 2019 and 2020 expansive lineups. And at the start of the 2021 season, frdwnr earned himself a spot on the starting roster of the Vancouver Titans. We sat down with frdwnr to talk about his name, the Vancouver Titans' current losing streak, and his goals for the back half of the 2021 Overwatch League season.
First off, as an introduction to readers who may not know you- could you tell us who you are, what you do, and, most importantly, how you're feeling?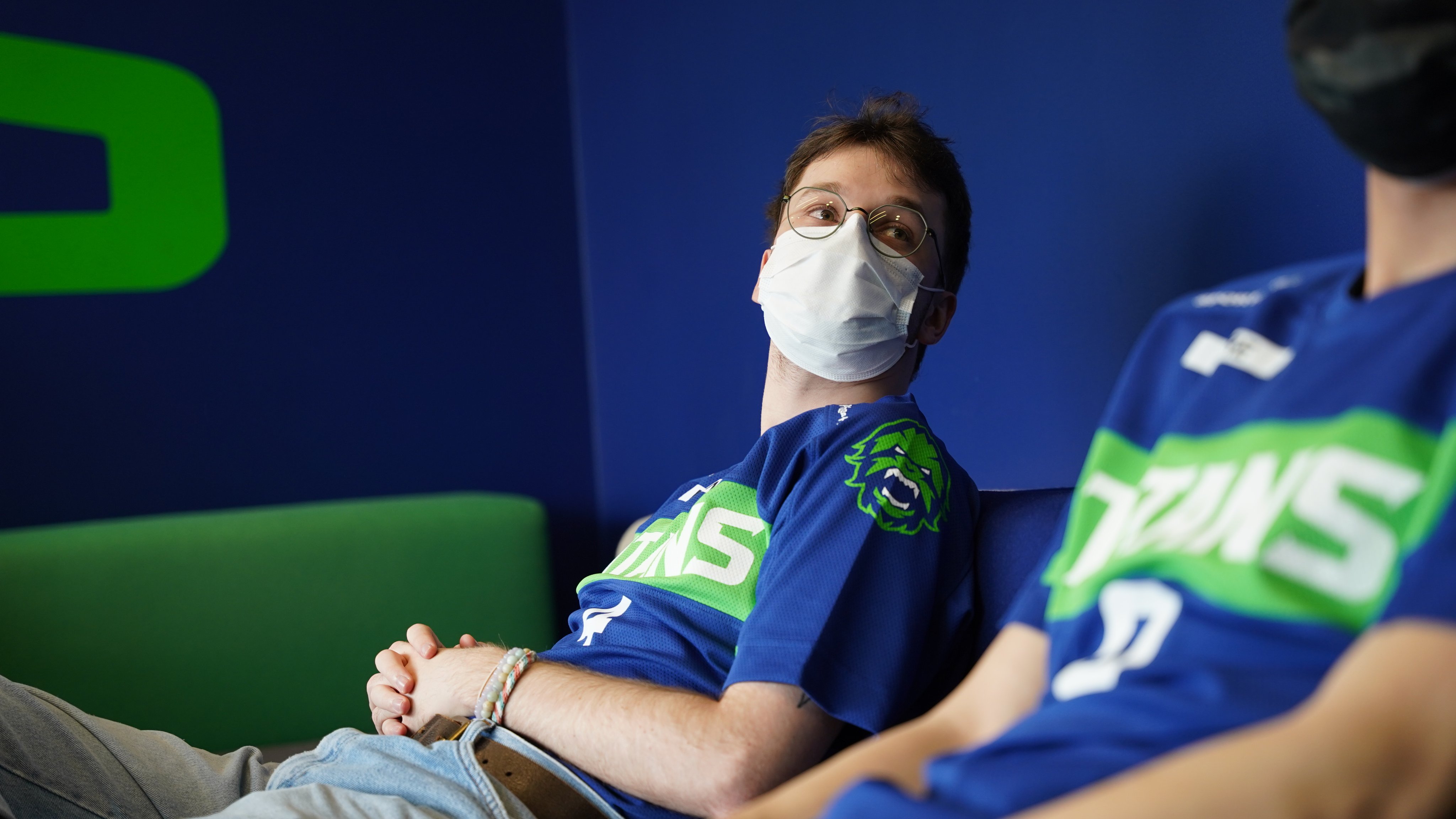 My name is frdwnr- I play offtank for the Vancouver Titans in the Overwatch League, and it's going pretty good.
It's no secret that, as far as tags in the Overwatch Leagues go, yours is rather unorthodox. Have you ever found yourself worrying about the impression a name like frdwnr gives off? Have you ever considered changing it? Or has the thought of switching up your now iconic mantle never crossed your mind?
I've never really wanted to change it. It's pretty terrible. Like, even the way I spell it is terrible, and it's confusing for people. But I like that it's so ironically terrible. Its whole purpose is just to be troll and stupid. I made it when Call of Duty was at the forefront of gaming, and I thought it would be funny if anytime you killed somebody, they'd see "killed by Friend Weiner". It was made to be just terrible, and I've kind of just stuck with it since 2011 or 2012.
So, we're unlikely to see tombrady69 in OWL anytime soon, then?
Tom Brady is my alter-ego! He and frdwnr coexist at the same time. They're like their own entities.
Well, what does a day in the life of frdwnr look like? Schedules differ greatly across the Overwatch League, so I'm interested in hearing what a typical workday looks like for you. 
I think my workday is pretty typical. You'll find that most other Overwatch League teams are pretty similar, at least on the West Coast. I usually wake up right around 8:30, Then we have some sort of review around 9:30. Then, since we're on the west coast, we start scrims pretty early, usually around 10. Then that goes until about 4:00 in the afternoon. There's breaks in between there, but in terms of a normal day that's as normal as it gets.
The Vancouver Titans have had a rough 2021 season. Though you've taken maps off of some of the League's more formidable teams, the Titans' breadstick basket has been relatively barren. What would you say is the biggest issue contributing to the Titans' current losing streak? And what steps are the Vancouver Titans' players and staff taking to cure this ailment?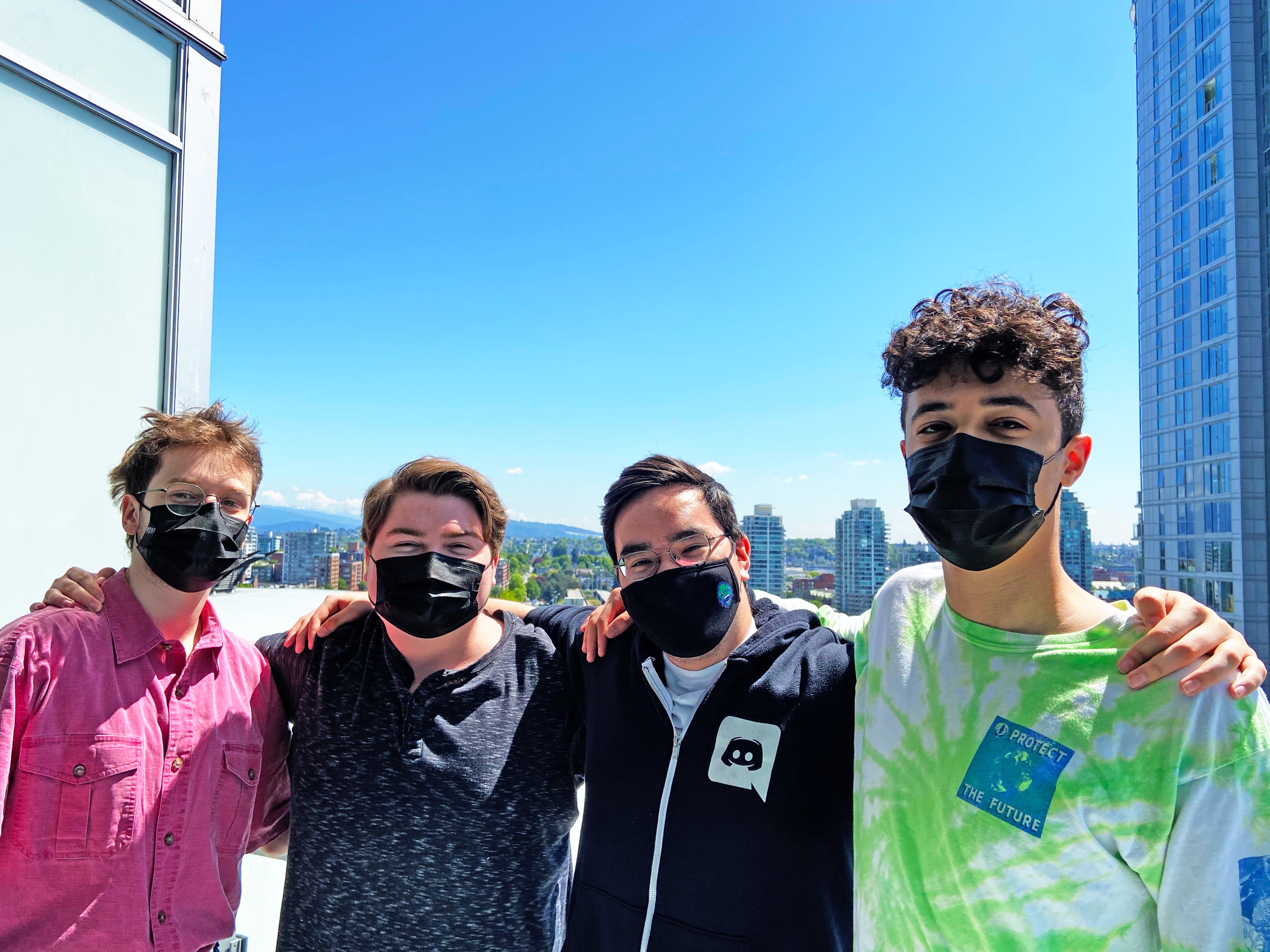 I don't think there's a specific issue. Individually, all the Titans players are good, but coming together has been the hardest part, to put it simply. There's just kinda been a lack of meshing, and one thing we're trying to do really well is just get everybody communicating on the same level. I think that once that resolves, we'll be a lot more competitive.
I totally hear you. Speaking of being competitive, and considering the powers that be, what expectations or goals do you and the rest of the team want to fulfill by the end of the season? Where can we expect the Titans to be, come the playoffs?
Well, breadsticks would be a good one! A breadstick dub would be good, a win would be good. Those are my expectations at least. As for playoffs? I'm not sure. We'll cross that bridge when we get there.
How are you and the rest of the Vancouver roster fairing mentally? How are you all staying motivated, maintaining your mental, and dealing with what must be a massive amount of pressure? 
You know, you just gotta take it a day at a time. You can't really think too much about your mistakes. Can't really fixate too hard on the future, either. You just gotta kinda take it day by day, and then just show up and kind of do your best. If you focus too hard on your mistakes, it messes with your psyche a little bit, and you can play worse. But if you focus too much on the future, you don't see what's right in front of you. So I've just reminded everybody to take it day by day. Don't try and live somewhere that you're not, so to speak.
Well, enough about losing- I'm interested in learning about what some of your personal victories have been since you joined the Titans. 
Well, in recent times, my stream has been doing a lot better, so that's a good personal victory for me. Normally for myself there's no real goal other than winning, and we haven't done a whole hell of a lot of that. Personally, I would say having my stream do decently well recently has been a pretty good win.
And what about victories you and the rest of the Titans have achieved as a team? 
Well, at the beginning of the season, we were scrapping with teams pretty hard, especially within that first tournament cycle. For us, that was a pretty big win. We were playing Mayhem pretty close. There were definitely a few matches where we were playing people pretty close, and I think that was a pretty good morale win for the team. We didn't have a whole lot of expectations, and didn't really know where we stood in scrims. Sometimes we'd do really good, sometimes we'd do really bad. We didn't really know where to place ourselves, so when we started scrapping with these teams, elbowing our way in there, and getting a couple of map wins, it felt good.
You mentioned mixed results in scrims- which teams do the Titans typically scrim against?
We've scrimmed pretty much everybody in OWL for the most part. There are some teams we scrim more often- we scrim Dallas pretty frequently. We scrim Mayhem pretty frequently. Like, we pretty much scrim everybody, but there are some teams that we scrim more than others, basically.
On the topic of the Mayhem- considering the recent changes that the team has made, if you played them again, do you think you'd do better or worse than in the first quarter? With Checkmate MT, and all.
I'm not sure. I don't remember scrimming them since they made that adjustment, so I can't really give an answer to that right now.
So, I've got a bit of an oddball question that relates to scrims and teams. Which team have most enjoyed going toe to toe with this season? And of the teams you've played, which would you most like a rematch with? 
Teams that are fun to play against? I guess that would be… I really like playing against Dallas, actually. They play really quick. They play fast on their feet, and they put you on your toes a lot. So I usually like playing against Dallas. I'll just say Dallas for now. As for teams I want to rematch, I'd say Mayhem. We've played them a lot in scrims over the past several months, so playing them would be a fun little rematch, just because they're one of our more consistent scrim partners.
Now, before I let you go, I've got one last question. It's a sentence that's been echoed by every Canadian OWL fan since the start of the season. Win or lose, what are the chances you'll earn hungry Titans fans some breadsticks before the end of the season?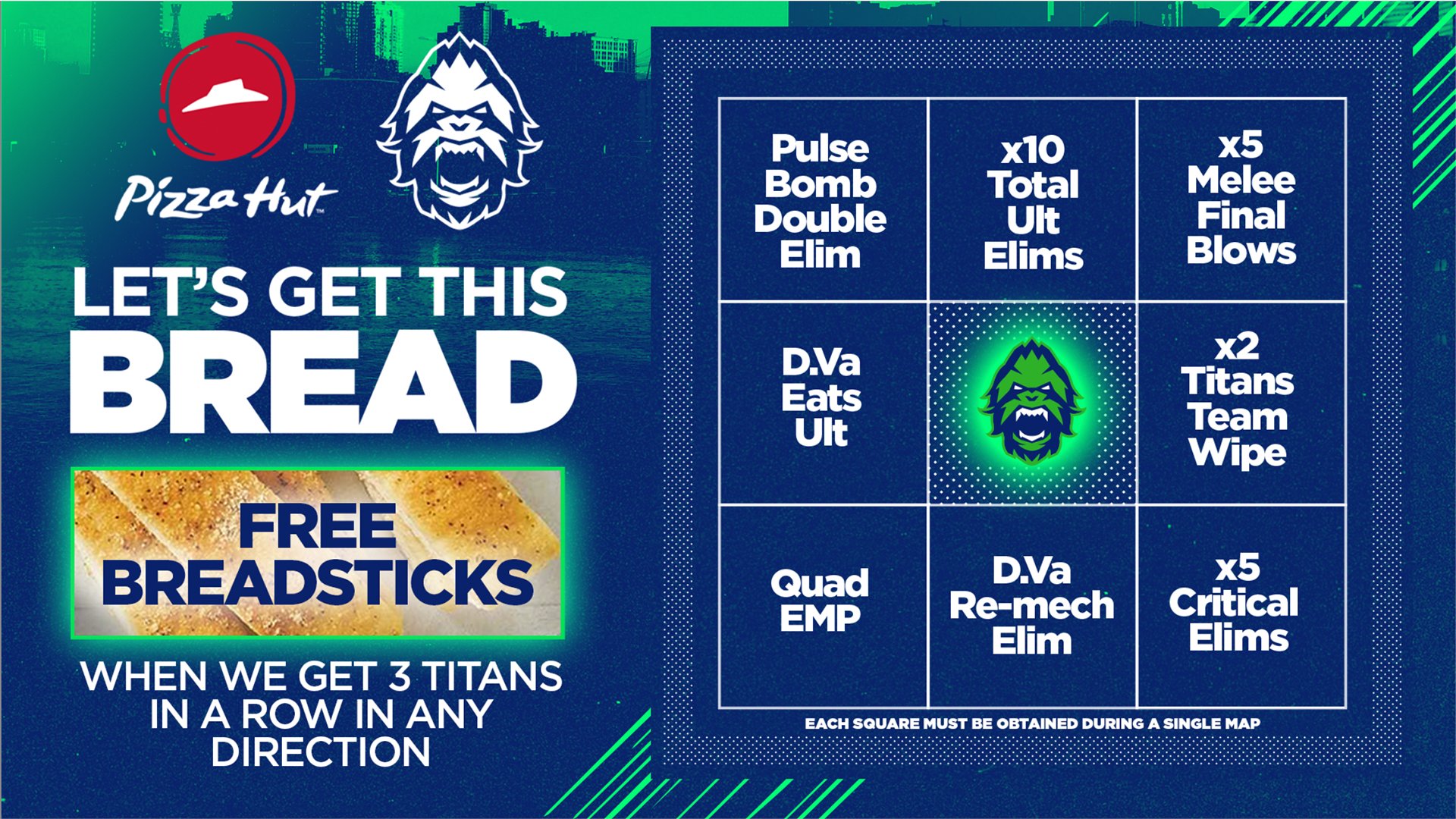 I'm not gonna make any guarantees! But as long as I'm on the team, I would get your forks and knives ready for some breadsticks.