Despite all odds, the Boston Uprising have found themselves in another post season with a new lease on life. In 2020 the Uprising caught a break with a rules change that allowed every team in the league to make it to the play-in stage. It was there that Boston made a short-lived miracle run through the playoffs after a shocking win over the Outlaws. A quick loss to Atlanta the following day ended the Uprising's forgettable 2020 campaign.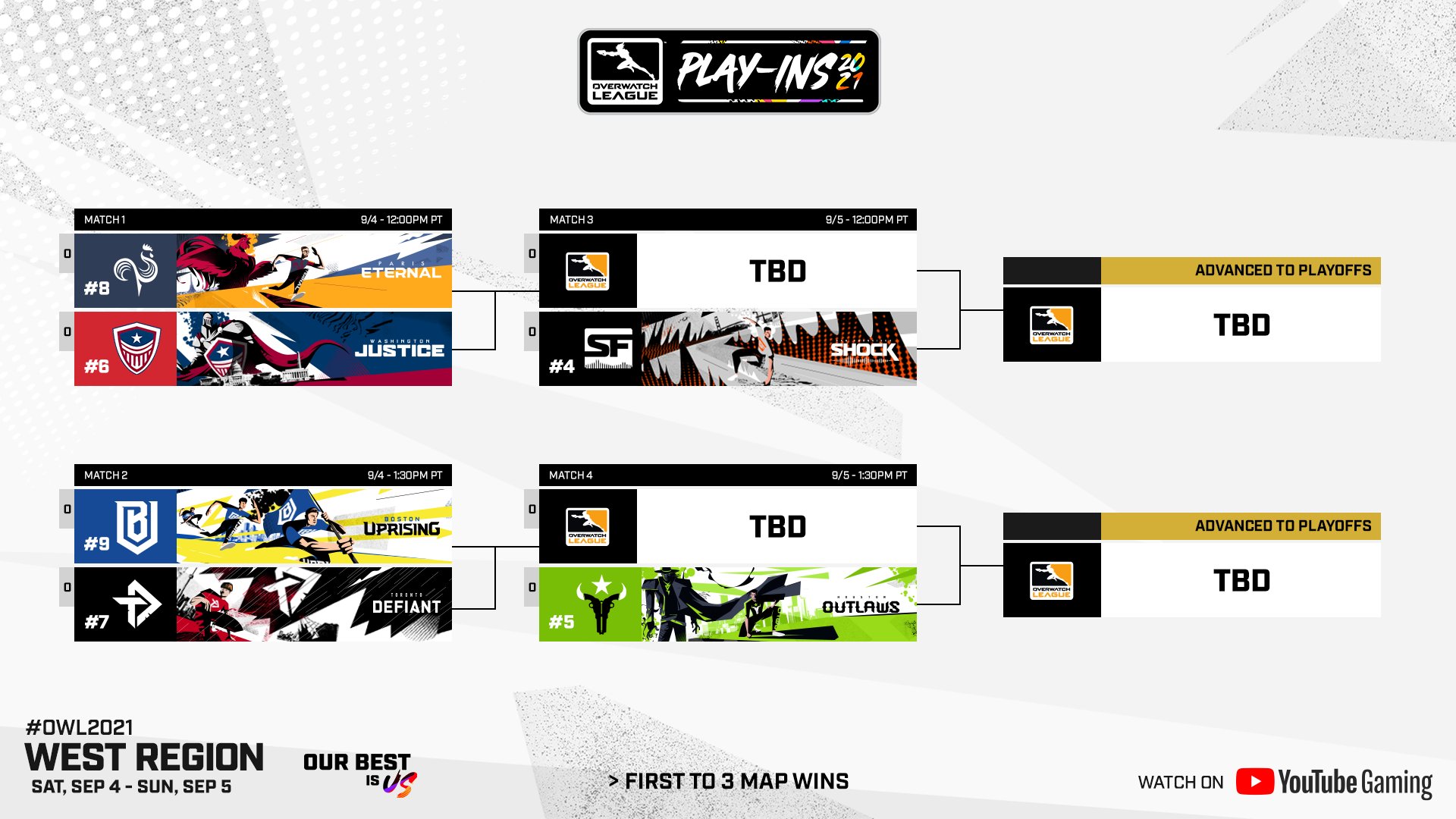 Now coming off of a somewhat successful rebuild, the Boston Uprising are once again in play-ins, looking to fight their way to the playoffs. Their first challenge is against the Toronto Defiant – a team that has had their own ups and downs this season. The two teams are surprisingly evenly matched, but there are still a few keys the Uprising need to focus on in order to keep their 2021 season alive
Valentine Needs to Level Up
Valentine was one of the most exciting pick ups for the Uprising coming into the season. His performance in Korean Contenders sparked confidence and optimism in fans that Valentine would transition into the league without issue. He was even a player that received votes for "rookie of the year"  in a preseason poll among OWL mangers (although the one vote may have come from Huk himself). The expectations were high for the rookie flex DPS, and fans were ready for fireworks.
What fans really got were a couple of Roman candles and cherry bombs. Valentine had an "ok" freshman year for Boston. At some moments Valentine really did look like he could push for the ROTY award. But others, he felt completely invisible. Towards the end of the season Colourhex took play time away from Valentine based on team comps and map picks. Uprising head coach Lori is a coach who plays a player based on their results in practice, meaning Colourhex outperformed the rookie as the season began to wind down. When the team needed Valentine to step up, it was really a coin flip if the new DPS could get it done.
Valentine can be a really great player. Audiences have seen him perform exceptionally well on the characters he's known to play. What Boston needs is for Valentine to take the next step in his growth as a player. The Uprising need that carry potential inside of Valentine to spring up and take control of the match. Now with hero pools gone, Valentine has access to Echo – a character that has proven to be a strong asset for the player.
Show Confidence in Mid-Game Adaptations
The Boston Uprising have somehow never been the team to adjust during a series. This season they have been a team that comes into a matchup with a couple of set strategies, and that's it. If something is giving them issue, they prefer to push onward with their decided strategy and look to overcome the hurdle through sheer willpower. The insistence to stick to one playbook has lead Boston to several close losses.
[Related: OWL 2022 Season Confirmed for April and Will be on Overwatch 2]
Briefly in the season however, Boston decided to shake things up in their match against the San Francisco Shock. Boston changed up their composition as the Shock found success in a counter-comp that trounced Boston's dive game plan. The switch up from the Uprising worked out surprisingly. They won the map and looked poised to continue matching blows with the former champs. However, that's exactly when Boston began to overthink it.
The problem with Boston is that they appear to get in their own heads about swaps during a round. Against the Shock, Boston never decided to fully commit to one composition, and failed to ever get an ultimate advantage. The Uprising were able to take one fight by the end of the round, because they finally walked forward with enough ultimates and a real plan. By that time the round was almost over, and the Shock had everything set for a sold defense. If Boston wants to beat the Defiant, they need to be decisive on their swaps and show confidence in their flexibility as a roster.
Find the "Clutch Gene"
One of the more frustrating parts of watching the Boston Uprising this year has been their reluctance to take a risk. The Uprising are a team that wins a fight by a wide margin, or loses a fight by a wide margin. They are at times one of the most vanilla teams out there in the league. If Boston loses a member before a team fight, fans can bet that the Uprising will proceed to wait and do nothing until the last member returns.
If there's ever a time for Boston to take a risk and try to make a play, it might as well be in the playoffs. The Uprising have a roster that is capable of making big plays, but they need to feel empowered to do so. Audiences have seen moments of great play from Boston and now is the time for the team to make those highlight-reel plays commonplace. Boston can make a deep run into the playoffs, they just need to believe in themselves and make it happen.
---
Stay Connected
Featured image courtesy of the Overwatch League
You can like The Game Haus on Facebook! And make sure to follow us on Twitter for more sports and esports articles from other TGH writers.
Follow Bryan on Twitter @esportsbrock for more updates on Overwatch, VALORANT, and the LCS