Two hundred twenty-seven days ago, history started its run through the NHL season. Since the opening day of the 2016-17 season, there were stellar rookie campaigns from Auston Matthews and Patrik Laine as well as record-setting milestones from Jaromir Jagr.
The Columbus Blue Jackets enjoyed their best season ever, while the Colorado Avalanche submitted their worst season in franchise history. All the eventful storylines lead to the 2017 Stanley Cup Final between the defending champion Pittsburgh Penguins and the title newcomers, the Nashville Predators.
For the Predators, it's their first-ever trip to the Final in the franchise's 18-year history. They shocked the hockey world when they swept the Western Conference juggernaut Chicago Blackhawks in the first round.
They followed that up with a five-game series win over the Saint Louis Blues. In their debut in the conference finals, they dispatched the Anaheim Ducks in six games and won in front of their home fans.
The Penguins are used to this spotlight, though their path to this destination was paved different to what they expected. After losing their best defenseman and number one goalie before the opening round, they ended up taking down two division rivals, the Columbus Blue Jackets and the Washington Capitals.
Then, the surprising Ottawa Senators pushed them to double overtime of Game 7 in the Eastern Conference final. Chris Kunitz made sure that the Pens faithful left PPG Paints Arena with reason to celebrate with the series-clinching tally.
Nashville and Pittsburgh meet for the third time this season. Each team won a contest in the regular season. Here's how both teams stack up heading into the Stanley Cup Final.
Nashville's Strengths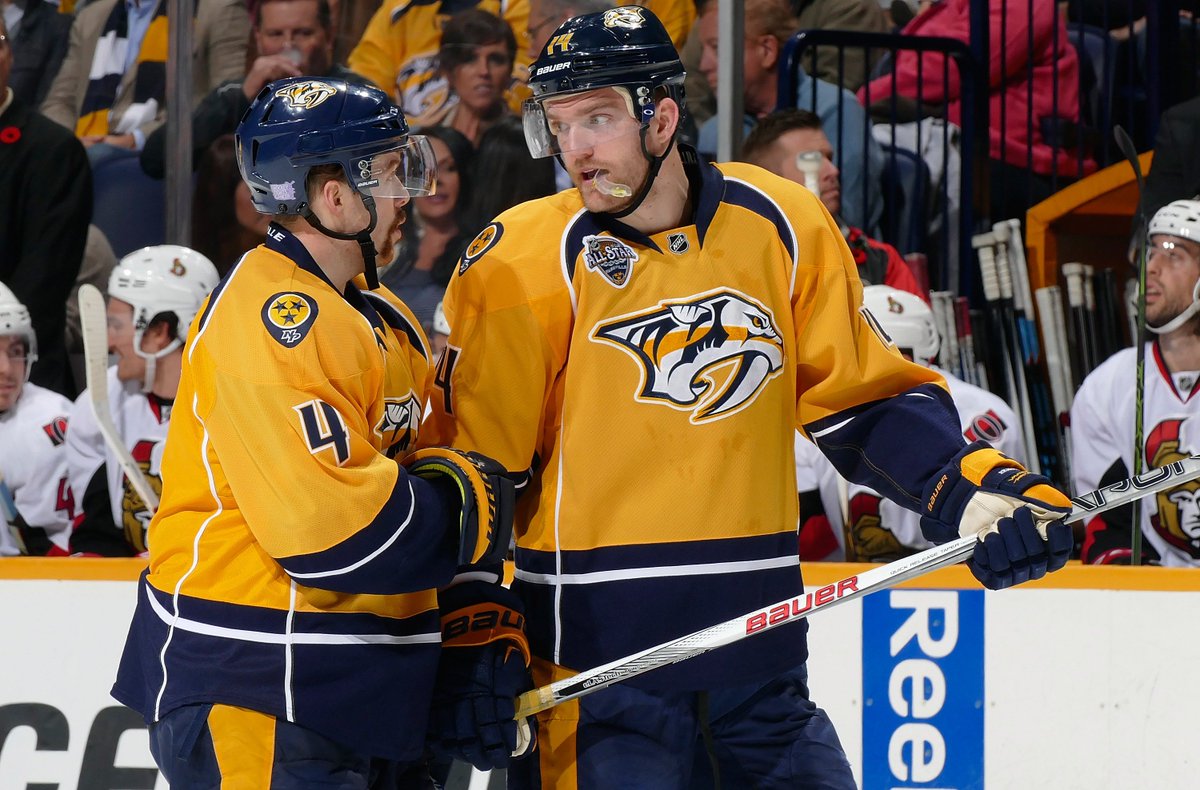 David Poile brought P.K. Subban to the Music City to emphasize the strengths on defense and moving the puck from zone to zone. Both units have been fantastic this postseason.
Subban and Roman Josi have found ways to block shots, create scoring chances and cause havoc in the neutral zone. They have been great, but so have their partners.
Ryan Ellis and Mattias Ekholm have combined for 19 points and a +17 rating on the ice. All four logged the most ice time in the playoffs so far. They will continue to do so because of their effectiveness.
While his blue line has been sharp, Pekka Rinne is helping his own cause with his play. While he wasn't as solid as the first two rounds, he did enough to thwart an impressive Ducks' offense, allowing 14 goals for a .925 save percentage. He continues to play above his previous playoff production.
Nashville as a unit did well on the penalty kill last series and allowed just five powerplay goals all postseason. From Colton Sissons' hat trick in Game 6 to clutch goals from unlikely sources, the Preds have surprising depth up front.
This is the most complete team they've had in months. Despite entering the playoffs as the eighth seed, Nashville is built like a Stanley Cup-caliber team.
Nashville's Weaknesses
There aren't many weaknesses for this team, but it starts with their health. Ryan Johansen, their best skill forward, is out after emergency thigh surgery last series. Captain Mike Fisher sustained an injury last series, but he returned to practice a couple days ago and the team is hopeful he's ready for Game 1. Viktor Arvidsson's status is unknown after he missed yesterday's practice for an undisclosed reason.
Their health should improve closer to the start of the Final, but for now, it's a question mark.
Rinne, for his performance in net this year, historically struggles against the Penguins. In eight games against Pittsburgh, he's 1-5-2 with a 3.57 GAA and a .880 save percentage. He did not play in Nashville's win against them in the regular season and gave up four goals in the other matchup. He has his hands full with a stacked Pittsburgh lineup, so he needs to continue to defy his past numbers.
As a whole, Nashville is not a strong powerplay team. They've scored just 15 percent of the time on the man advantage. As discussed further, Pittsburgh doesn't give up many opportunities on the penalty kill. Nashville doesn't have the edge on special teams.
Pittsburgh's Strengths
The Penguins not only have the depth and speed on offense, but their systems and the way they score boost their efficiency.
On the game-winning goal on Thursday night, Justin Schultz cut in front of the net with Jean-Gabriel Pageau trailing him. Schultz saw another defender in front, so he skated by him to keep Pageau on the far side. Because of this, Pageau screened goalie Craig Anderson, who did not see Kunitz's shot.
That creativity, combined with Pittsburgh's skill and aggressiveness, is dangerous for any team.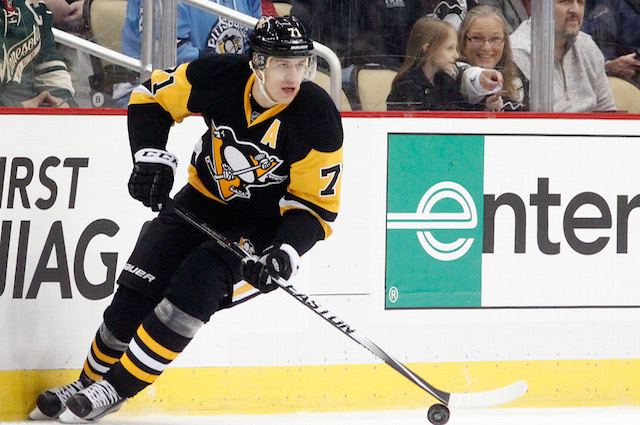 Their formations work even better considering Sidney Crosby's teammates are too. Evgeni Malkin continues to lead all scorers with 24 postseason points. Phil Kessel isn't far behind with 19 points. While he didn't play in Game 7 due to an upper-body injury, Patric Hornqvist played well in both games against the Predators this season.
Matt Murray made 123 saves between the pipes since taking over for Marc-Andre Fleury in Game 4. Nashville produces with under-the-radar players. Pittsburgh has the star firepower.
The key factor for the Penguins is special teams. Their penalty kill is a respectable 85.5 percent, giving up just eight goals in the playoffs. However, their 14 power play tallies are tops in the postseason and they had the second-most such goals in the regular season at 60. The Predators' penalty kill is average, but Pittsburgh can expose it if they play to their expectations.
Pittsburgh's Weaknesses
As is the case with Nashville, Pittsburgh has its own share of bruises. As mentioned before, Hornqvist didn't play last game. Schultz returned to the lineup after missing four games. Kunitz had to miss time earlier in the postseason.
They didn't do themselves any favors going to seven games for two consecutive series. They're healthier than they were a few weeks ago, but health is still a nagging issue.
On top of health issues, some forwards are in a lull, too. Conor Sheary was a healthy scratch in Game 6 and hasn't scored in 16 games this postseason. After an electrifying start, Jake Guentzel has just two goals since May 1. He was a non-factor after regulation on Thursday.
While Bryan Rust was never expected to excel up front, he hasn't lit the lamp as much compared to his four goals against Columbus. Pittsburgh is stacked on all four lines, but the role players have had more value on the intangibles than on the score sheet lately.
Finally, how well can the Penguins adjust to the vaunted Preds blue line? They struggled to adjust to Ottawa's neutral zone trap, and while Nashville doesn't use a trap as often, it's a little different than Guy Boucher's scheme. The Predators could use a similar system as they did against Chicago, who is also a fast team.
Stanley Cup Prediction
A powerful offense meets an imposing defense. Nashville is seeking their first Stanley Cup in franchise history. Pittsburgh can be the first team to win back-to-back championships since the Detroit Red Wings in 1997 and 1998.
The Predators will not disappoint in their Cup debut, forcing the Penguins off their game. However, Pittsburgh knows how to adjust and win on this stage. They have the best skill player and their offense runs a bit deeper than the Preds' defense.
Get ready for a fun Stanley Cup Final- Penguins in 7.
Feature image from of the Tennessean. Photo by Charles LeClaire, USA Today Sports
You can "Like" The Game Haus on Facebook and "Follow" us on Twitter for more sports and esports articles written by other great TGH writers along with Connor!
"From Our Haus to Yours"