It may be hard to believe, but the owners of the NFL are close to extending commissioner Roger Goodell's contract worth $200 million for five more seasons as his contract was set to expire in the 2018 season.
That TV $$$:
Looking at this deal from the business side of things, this was a no brainer for the owners of the NFL as Roger Goodell has signed some of the most lucrative television contracts of all the major sports. Since becoming commissioner in 2006, Goodell has been busy making the NFL and their owners ridiculous amounts of money in the form of television contracts. In most cases,  so much that the companies paying for NFL games are paying much more than they are making.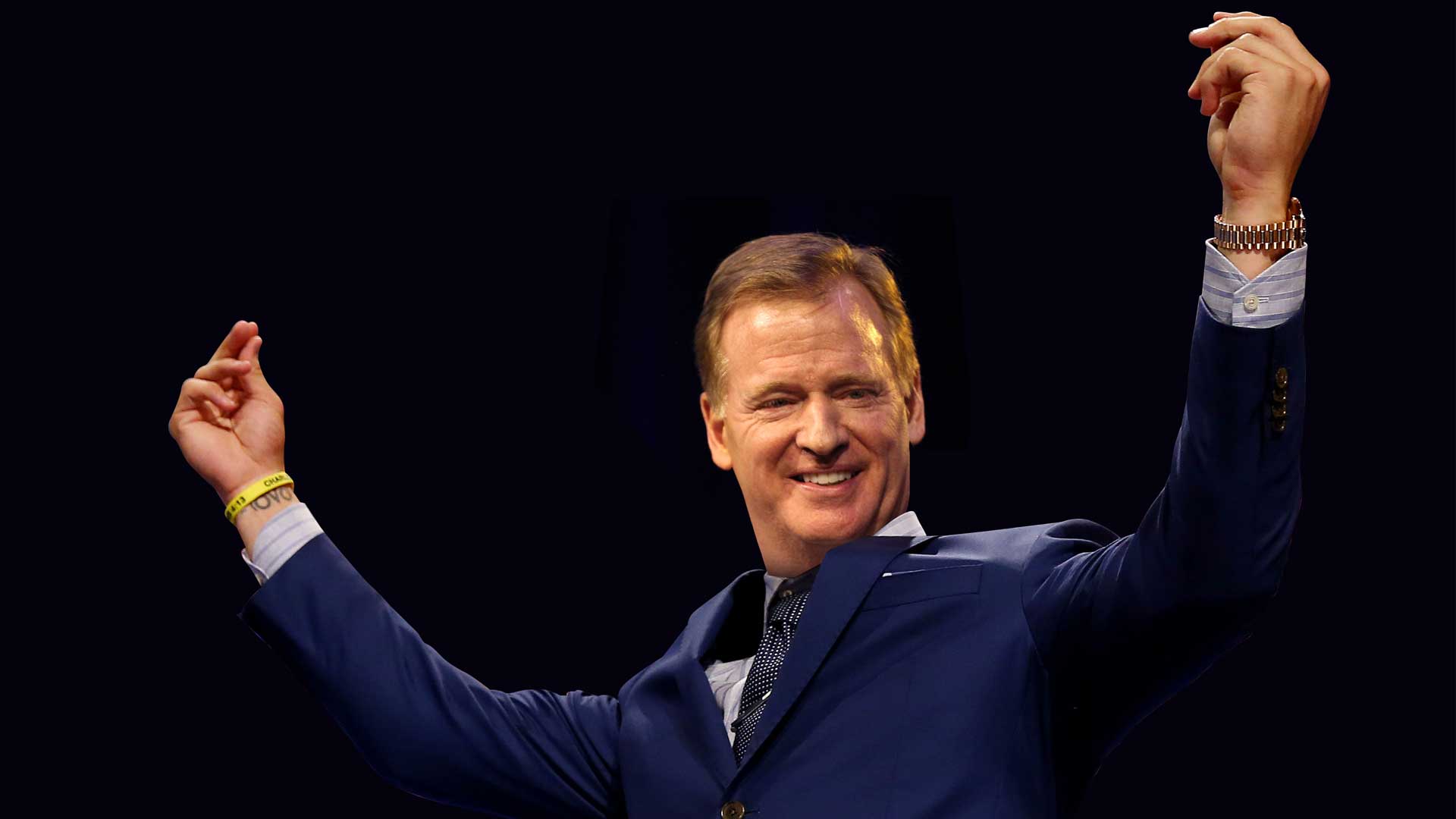 ESPN pays $2 billion a year for Monday Night Football which includes four preseason games and two wild card games and are only projected to make $285 million in ad revenue.
The only network that actually is projected to make money off broadcasting NFL games through advertisements is Fox, and their $1.1 billion contract will net them $1.4 billion in ad revenue.
This is not even mentioning the bidding war that goes on for the Super Bowl which is approximately worth $1 billion just for one game. He basically said to the heads at ABC, NBC and FOX that he knows he can name his price and that's exactly what he continues to do.
The fact that Goodell somehow made the television networks grossly overpay for the NFL is probably the only good thing he has done for the league but to the owners that's really all that matters.
The Judge:
Roger Goodell doesn't just get television contracts signed. He also is responsible for the majority of decisions when it comes to player/team discipline and boy has the NFL had a lot of them the past couple of years. Whether it be deflate-gate, domestic violence or lockouts, Roger Goodell has proven himself to be incompetent in handling these situations.
Time and time again he has been on the face of every news network in America for all the wrong reasons. He's either not suspending someone long enough, suspending someone too long or not suspending anybody at all (cough Tom Brady). He has never made a decision that people actually think makes sense.
This is the guy who suspended Cleveland Browns wide receiver Josh Gordon for an entire year for smoking weed while Greg Hardy got four games for beating up and threatening to kill his girlfriend. This is an extreme comparison but shows Goodell's lack of common sense when it comes to disciplining players.
Conclusion:
The NFL likes having Goodell be the "bad guy" because it gets headlines and produces controversies that get people talking. Goodell has made so many bone headed decisions that it's surprising that the owners still have that much faith in him to lead the league.
It's clear that Goodell has proven himself on the business side and in reality the owners are trying to make the most money possible, so it makes sense to stick with the guy who brought these huge television contracts to fruition.
In the end whether you like it or not Roger is here to stay for the for seeable future, this may have a lot of fans scratching their heads but hey everyone needs someone to hate.
(Courtesy of Barstool Sports)
You can like The Game Haus on Facebook and follow us on Twitter for more sports and esports articles from other great TGH writers along with Anthony!
Make sure to follow me on Twitter: @AnthonyChii
Cover Photo By Sporting News