The 2019 NFL draft is now complete after finishing rounds 4-7 on Saturday. Most potential stars are drafted in the first round and potential starters in the second and third rounds. However, there are always players that slip through the cracks into the later rounds and turn out to be very productive players. Here are some of the biggest steals of this year's draft:
Mack Wilson – 5th Round LB (Browns)
Mack Wilson's fall to the fifth round of the draft was unexpected. Not only was he projected to go in the second round consistently, but some scouts even had him rated as a first-round talent. Teams were apparently not as high on him, since he slipped all the way to the 155th pick in the draft. That he played at Alabama, a defensive factory, makes his fall even more surprising.
Wilson is a very good pickup for the Browns, who continue adding young talent to their loaded roster. His ability to quickly react to running back cuts and hit holes makes him a great run stopper. In addition, Wilson can cover running backs and tight ends effectively. While his biggest weakness is his lack of great football instincts, his athleticism and technique make up for it.
According to NFL.com, Wilson's NFL comparison is CJ Mosley. If he turns into a player near Mosley's level at all, that would be great for a fifth-round pick.
Dre'Mont Jones – 4th Round DT (Broncos)
Jones is a reliable run stopper both consistently clogs run lanes as well as chases down runners in the backfield. In addition, he is extremely athletic and has great moves, so he could even turn into an adept pass-rusher in the NFL. His overall body positioning and technique could improve, but that is something that can be worked on in the pros.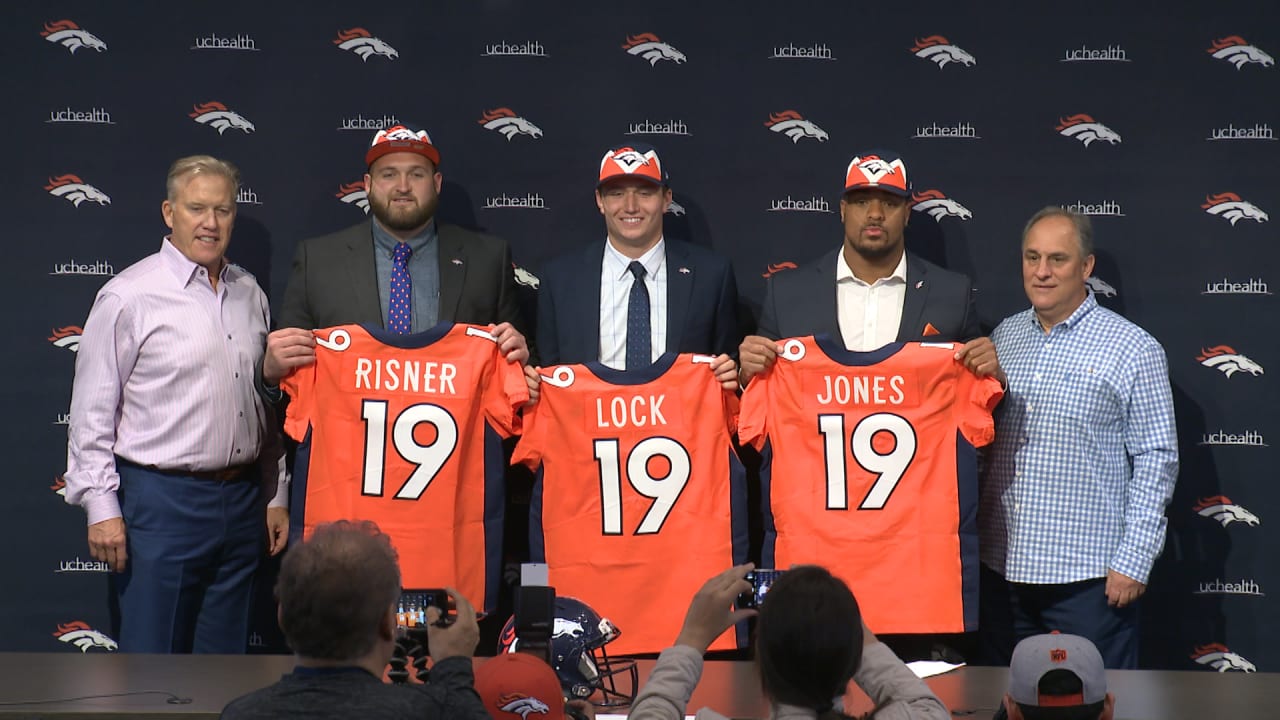 The Broncos did a great job of adding to their already strong front seven. They already have dominant edge rushers in Von Miller and Bradley Chubb. Even on the interior line, Denver has solid starters, so Jones won't have to contribute on a three-down basis immediately. However, he can turn into a very good 3-4 end in the future.
Bryce Love – 4th Round RB (Redskins)
Former Stanford running back Bryce Love tore his ACL in early December, dropping his draft stock. In addition, his stock had already fallen after his production dipped from his junior to his senior season. However, a big reason for that dip in production was an injury-riddled offensive line. As a junior, Love had 2118 rushing yards alone, on 8.1 yards per carry. He was simply spectacular. However, he only had 739 rushing yards in ten games last season.
Love has great acceleration as well as an ability to understand where the offensive line will open holes. He's a slippery, explosive runner but is small for the NFL. However, the Redskins also have Derrius Guice. So, the Redskins won't be counting on Love to be a primary, three-down back. Once Love is healthy, he and Guice could form a lethal one-two punch in the backfield for Washington.
Deionte Thompson – 5th Round Safety (Cardinals)
Another Alabama prospect who was projected to go on day two (second and third rounds) but fell to day three, Thompson is a great pick for the Cardinals. He is athletic, has great anticipation for where the ball is going, and is a hard worker. Deionte Thompson slipped in the draft mainly due to injury concerns. Reports came out after the draft that said he has a degenerative knee condition, which could be problematic in the NFL. However, the severity of the condition is not known and Thompson himself apparently did not find out until after the draft.
If the knee issue does not turn to be serious, Thompson has the potential to be a Pro-Bowl caliber safety. He has both the physical and mental traits of a great safety. Thompson consistently reads where quarterbacks are going with the football and has the agility and speed to get to the ball in time and cause pass-breakups. However, his style of play is aggressive and physical, so that could cause the degenerative knee issue to progress more quickly than normal.
The Cardinals found themselves a terrific safety. If Thompson is able to stay on the field, he will be one of the biggest steals, if not the biggest, of this draft. He and Budda Baker have the talent to make up a great safety duo in the defensive backfield.
Featured Image by Alabama Football
You can "Like" The Game Haus on Facebook and "Follow" us on Twitter for more sports and esports articles from other great TGH writers along with Pranay! 
"From Our Haus to Yours"